BEWI Awards Lunch Boston, Nov. 13, 2015 & BEWI Expo Denver, Nov. 6-8

Left: SIA's David Ingemie received the BEWI Award. Representatives from across the snowsports industry lauded Ingemie for his work to grow the sport. From left: Bernie Weichsel; Bob Orbacz, SIA COO; Les Otten, LBO Holdings/Balsams; Barbara Alley-Simon, ski fashion diva; David and Nancy Ingemie; Bruce McDonald, Wachusett Mountain.; Eric Webster, USSA special events; Fred Olsen,Red Sox/Big Air at Fenway. Photo credit: Peter Hines. Right: At the Colorado Ski & Snowboard Expo, Echo Mountain showed visitors it is open to the public once again and aiming at the youth market. Helping to spread the word were, left to right: Falyn and Kaylie Pykkonen, daughters of owner Nora Pykkonen, and Eric Kurronen.
Toronto Snow Show October 15-18, 2015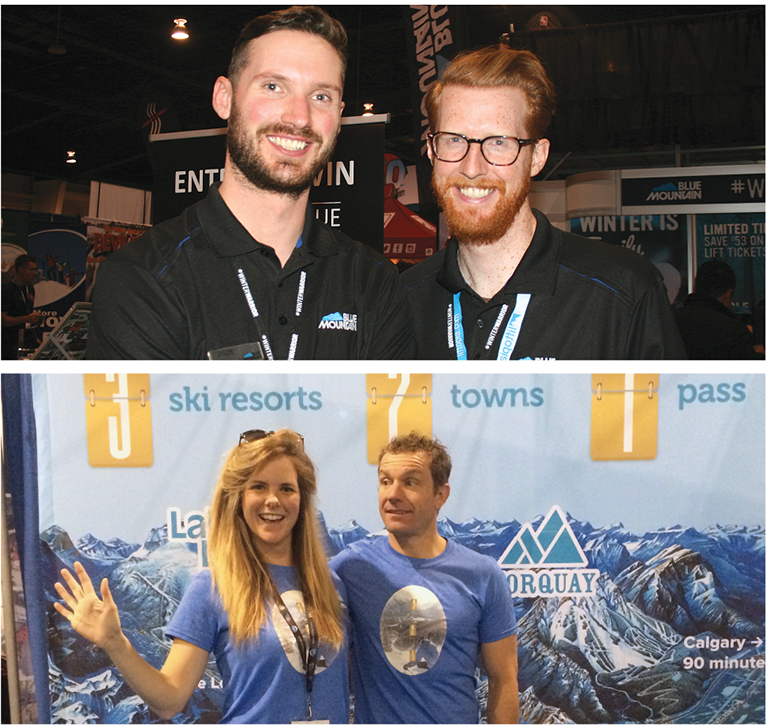 Top: Blue Mountain's Jason Petznick and Dan Hughes. Bottom: Alison Jones from The Lake Louise Ski Resort and Pete Woods from Ski Banff-Lake Louise-Sunshine.
IAAPA Attractions Expo November 16-20, 2015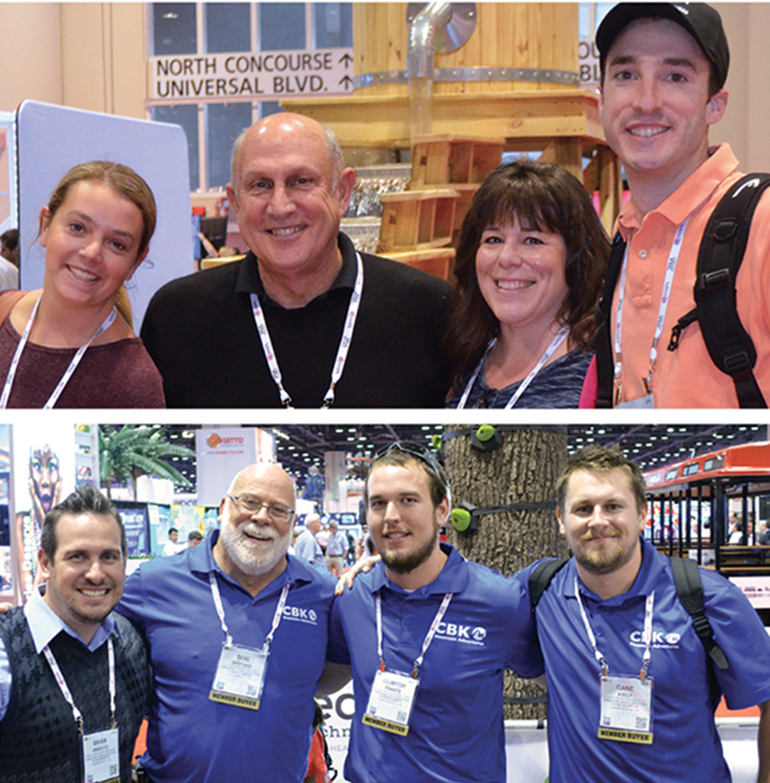 Top: The crew from Bristol Mountain, N.Y., including Meghan Fuller, Dan Fuller, Kellie Sick, and Steven Fuller. Bottom: The Camelback team: Brian Angello, Bob Serfass, Clinton Frantz, and Dane Kiely.
Ski Vermont Reception November 12, 2015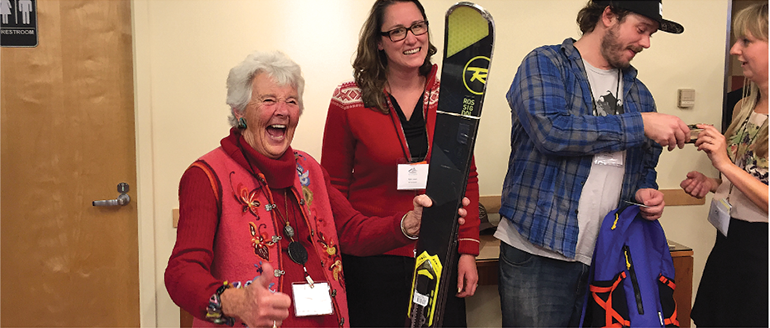 Ski writer Mary Kerr celebrates after Newschoolers.com's Doug Bishop regifts his Rossignol skis raffle prize to her.
Ski NH Reception November 12, 2015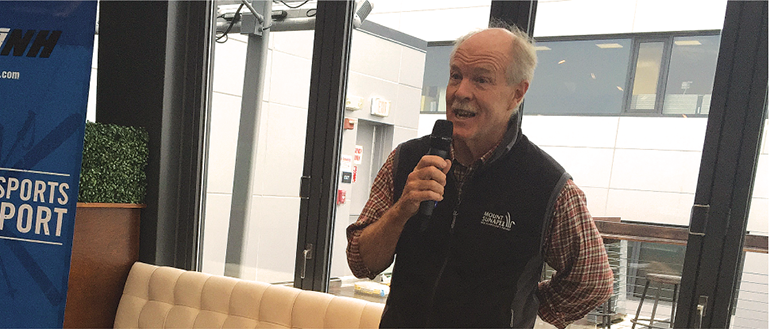 Bruce McCloy of Mount Sunapee touts New Hampshire's unique attractions to the gathered journalists at the Ski NH media reception in Boston.