NSAA WEST, SQUAW CREEK, CA, JANUARY 19-21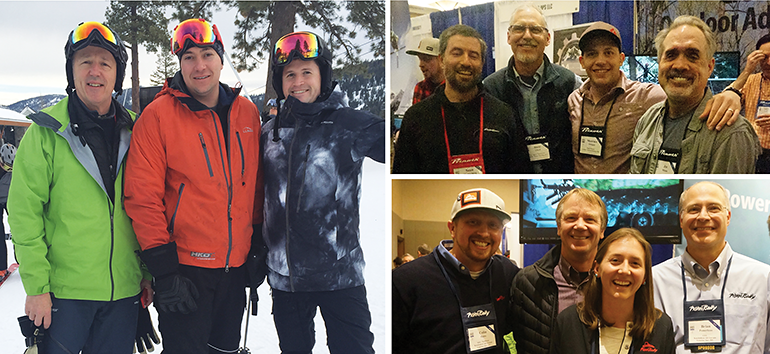 The NSAA western conference and trade show gathered a total of 660 attendees who represented 79 mountain resorts and 129 suppliers. Left: Steve Rice, CNL; Ben Siefert, HKD; and Ryan Bell of CNL enjoying first tracks at Squaw. Top right: A lively crew from the U.S. Forest Service stopped by the SAM booth including (left to right): Joe Meade, national director of recreation, heritage and volunteer resources; Shawnee Hinman, winter sports lead–Salt Lake Ranger District; Steve Scheid, Region 4 recreation special uses program manager; and Sean Wetterberg, national winter sports program manager. Bottom right: PistenBully's Colin Hales; Whistler's Dave Hennessey; PistenBully's Megan McClelland; and PistenBully CFO Brian Pomerleau.
ACCT CONFERENCE, LOST PINES, TX, JANUARY 28-31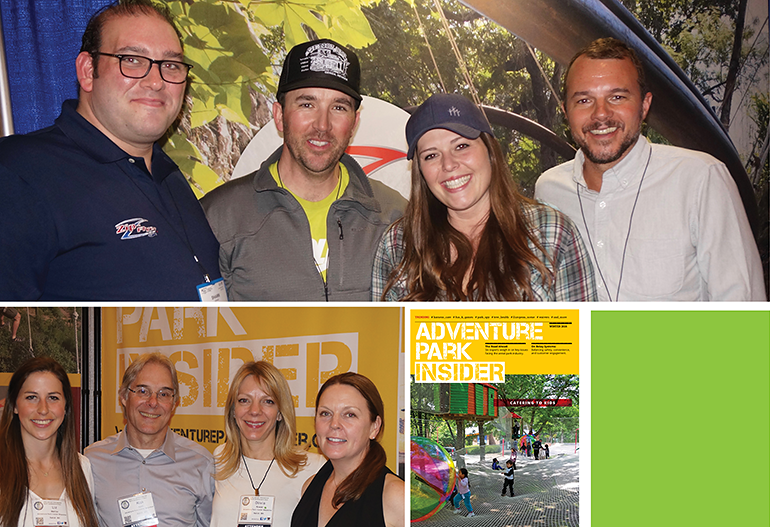 Nearly 1,100 vendors, builders, educators, and challenge course, zip line, and adventure park operators attended the 26th annual Association for Challenge Course Technology (ACCT) conference in Lost Pines, Texas, Jan. 28-31. Top (from left): Shawn Lerner of Zip-Flyer, Chris Eckert and Dana Paugh of Heavenly, Dan Brennan of Zip-Flyer. Bottom: SAM's sister publication Adventure Park Insider was represented by SAM staffers.
NSAA EAST, KILLINGTON RESORT, VT, FEBRUARY 2-3