In mid-September, 10,000 athletes swarmed over Killington, Vt., for the Spartan Race, a two-day event featuring obstacle course races of various lengths and difficulties. It is a big commitment for the resort in time, money, and manpower, but Killington has determined that events can be huge revenue generators. And there's another benefit: even if the profit margin for a particular event is minimal, or even underwater, the exposure for the resort in inspiring future visits can be of unquantifiable value.
Killington is one of ski country's great events champions. Almost every weekend, and many weekdays during the course of the summer and fall, it hosts an athletic competition, a foodie or beverage festival, music concert, bike race, or kids event.
With 10,000 participants, the Spartan Race was far larger than the average event. But it shared with all of the other events on Killington's ambitious non-winter events roster a prevailing, driving force: the ability of Killington's events staff to think and work creatively, to adjust nimbly to the idiosyncratic circumstances that arise with each event.
Killington, of course, is used to handling big crowds; 10,000 skiers on a holiday weekend day is not uncommon. Managing skier traffic, and seeing to skier needs, is Killington's core business. The Spartan Race was a whole different ball game—a one-time-a-year summer event, with unique logistical needs, and with unique expertise and management required.
Generally speaking, events come in two types: those that are owned and run by a resort, and those, like the Spartan Race, for which the resort plays host to an outside organizer.
In some ways, the latter can be more difficult, even if most of the event management falls to the third party, says Jeff Alexander, formerly the events and sponsorships director for Killington, and now director of strategic partnerships for Vermont Adaptive Ski and Sports, based at neighboring sister resort Pico.
Teaming with an outside organizer, says Alexander, often entails bringing the organizer's crews quickly up to speed on the layout, logistics, policies, and procedures of the host resort. In addition, there can be an overlap of duties to sort out between the visiting event staff and the resort staff, and clarifying it all can be challenging. Alexander cites as an example an event organizer bringing in its own medical team, while the resort already has a medical crew (largely summerized ski patrol). Coordination between the two can be critical to the smooth and safe execution of the event.
When a resort acts as its own event organizer, everyone is already on board with the lay of the land and staff responsibilities. At Killington, for example, Alexander says that the resort staff already knows how to park a big crowd efficiently, and knows where dig-safe zones are when setting up a sponsor village or bleachers. There is no need for on-the-spot, rapid-fire training or coordination.
Sniffing Out the Opportunities
The big question, though: Can events be a profitable enterprise? How do you tell?
Taken as a whole, events have become a critically important entity at Killington. Like so many other resorts, Killington has made a major push to increase non-winter operations. "We need the critical mass," says Alexander. That means driving enough summer visitation for the resort to become viable and profitable across several seasons, if not all four. A large slate of events has been critical in achieving that objective.
"Back in the day, [summer at Killington] just wasn't on visitors' radar," he says. "Six to eight years ago, it was a real push to get people to come here. Now, Killington is almost sitting back and cherry-picking events. It is easier to market because people now know that ski resorts are fully year-round." And more visitors, of course, should equate to more revenue.
Events play a key role in that. A resort can typically expect an event to generate revenue on at least three fronts: entry fees, sponsorships, and (perhaps most important) additional spending on food and beverage, lodging, activities, and more.
Tracking those impacts is difficult. "It's hard to do a per-event revenue analysis," Alexander acknowledges, especially when it comes to F&B, lodging, or, in Killington's case, event-generated money spent at the resort's Adventure Center. Unless tracked by a coupon offering or some other device, an event's overall revenues can be hard to identify within line items on a resort's revenue sheet.
One method for coming up with a ballpark figure is to compare revenues for an event weekend with a non-event weekend, but that process isn't precise. Determining whether or not to continue an annual event, according to Alexander, is usually based on a head count rather than revenue generated. A spectacular or disappointing turnout can presumably be coupled with corresponding revenues, especially if revenues are compared year-to-year. But again, there is a certain amount of guesswork involved.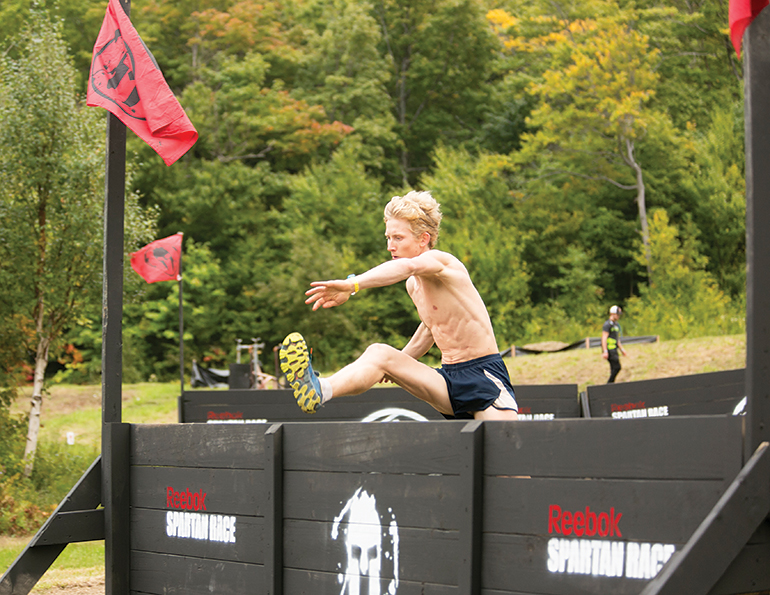 Third-party events like Spartan Race can be highly successful, but come with their own challenges.
Local Collaboration
But the positive impact is clearer. One sign that events can have a powerful impact on F&B and lodging revenues is the willingness of the local town and chamber of commerce to jointly coordinate, promote, and manage many events. Local businesses, after all, are stakeholders in any successful event that the resort puts on. At the Spartan Race, for example, every hotel room was sold out within a one-hour radius of Killington, according to Alexander.
As Alexander puts it, events are largely about "putting butts in barstools and heads in beds." When that happens, local businesses are big beneficiaries. And they can measure it.
Occasionally, the local business community might put up cash to help cover some event expenses. But more likely—and more valuable, says Alexander—is having another marketing channel to promote an event, as well as a source for volunteer support. The local chamber of commerce helps the resort on events by recruiting volunteers, and rewards them with credit toward discounted season passes.
Volunteers, of course, are essential in controlling costs. At the 2017 World Cup ski races, for example, 337 volunteers helped out; had they been paid staff, the added cost would have been enormous.
Finding Sponsor Partners
The sponsorship piece of the puzzle can be complicated. An event offers exposure and can be a great way for a sponsor to promote its brand. And sometimes, a sponsorship can be converted into a longer-term relationship. Alexander points to BMW, which came to Killington for a test-drive event, "and that blossomed."
But seeking event sponsorship is a highly competitive game. Companies are bombarded with sponsor requests and can afford to be highly selective. Also, marketing budgets are usually established on an annual basis, so timing in approaching potential sponsors can be critical. It's common to seek major sponsors a year to 18 months, or more, before the event is scheduled to take place.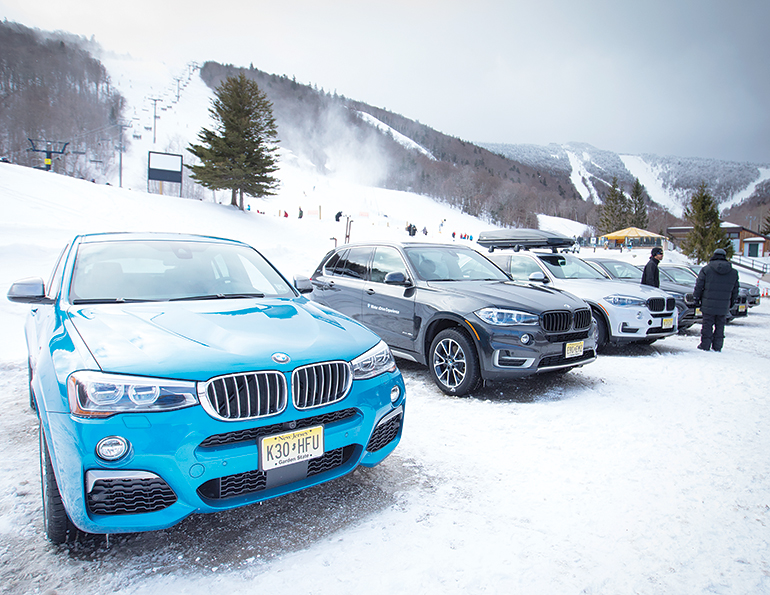 A one-time BMW test drive event blossomed into a vehicle sponsorship deal for Killington.
In addition, third-party events like the Spartan Race (or the World Cup in November) come to Killington with their own set of sponsors, and conflicts are inevitable. Bridgestone and Pepsi are Spartan Race sponsors, for example, whereas Killington is a Nokian and Coke resort. Untangling potential conflicts is typically done on an ad-hoc, case-by-case basis.
That said, an event like the Spartan Race can be more clear-cut financially, with the resort being less at risk regarding the event's success. A typical arrangement might have the outside organizer pay the resort expenses for manpower and materials, along with a site fee. A resort-organized event could have significant upside, but the resort could also be left holding the bag if event participation proves disappointing.
Of course, the payoff for any event is also in exposure gained. The enormous costs of hosting the World Cup at Killington overwhelmed the revenues it generated, but the resort figured that the international prestige would eventually, if indirectly, make hosting it a worthwhile endeavor. Still, if calculating the profit-or-loss numbers for an event can be imprecise, calculating the long-term promotional value is a far sketchier task.
Not that such lack of precision is a reason to avoid hosting events. The overall bottom line is clear: for any resort trying to achieve Alexander's critical summer-visitor mass, events can be important catalysts.