Boston Ski Show Boston, Mass., Nov. 9-12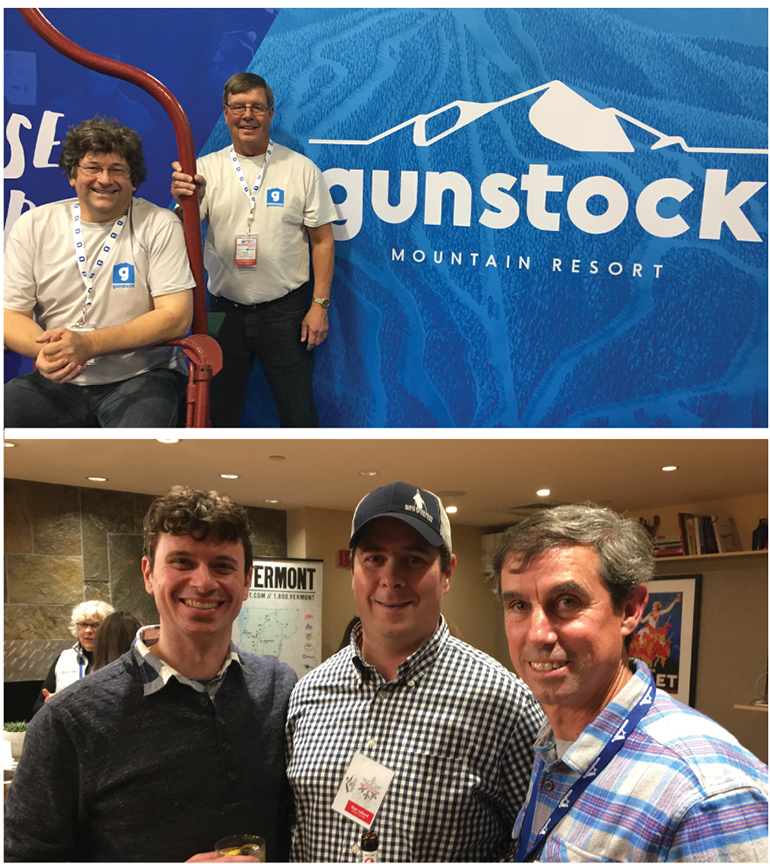 Crowds flocked to the Boston Ski Show in anticipation of the upcoming season. Top: Mike Roth and Greg Goddard of Gunstock, N.H., show off the resort's new branding. Bottom: SAM's Dave Meeker (L) hangs out with Mad River Glen general manager Matt Lillard (C) and Magic Mountain owner Geoff Hatheway (R) at the Ski Vermont media reception.
Denver Ski Show Denver, Colo., Nov. 10-12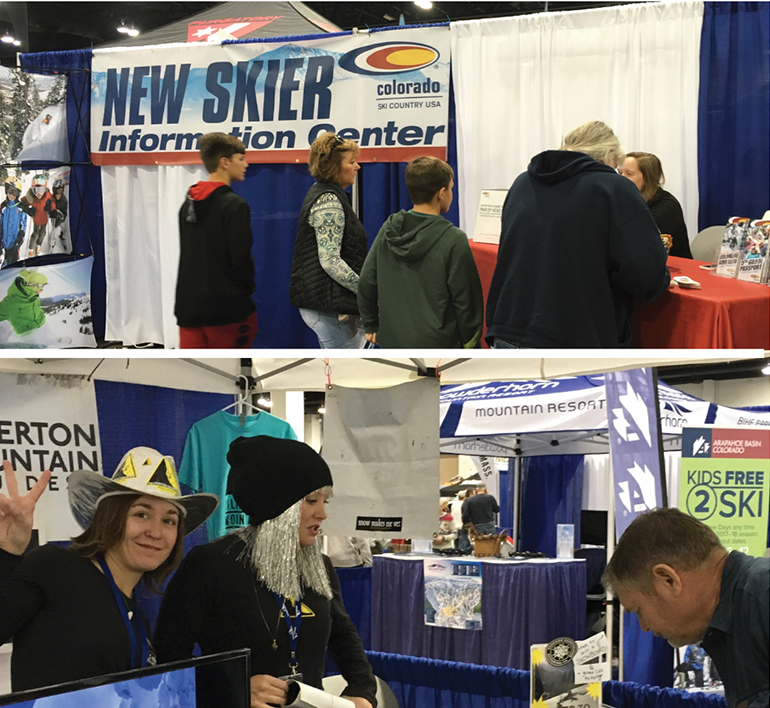 The Denver Ski and Snowboard Expo this year pitched itself to two demographics: newcomers to the Denver area and newcomers to winter sports. Top: As part of the push for new skiers, the expo hosted a special booth just for never-evers. Bottom: Resorts came with special offers, information, and swag for skiers and riders. Silverton Mountain's Jody Chapman (L) and Stacy Smith (R) chat with an attendee.
Cutter's Camp Fall Refresher Mount Snow, Vt., Nov. 5-8

Cutter's Camp returned to the Northeast with a new format. More than 70 attendees and industry experts gathered at Mount Snow for the Cutter's Camp Fall Refresher. Right: Peak Resorts' Elia Hamilton shares building techniques during the Feature Construction breakout pod.
FIS Women's World Cup Killington, Vt., Nov. 24-26

For the second year in a row, more than 30,000 people attended the World Cup races at Killington Resort, Vt. Left: (L to R) Killington president and GM Mike Solimano; Daren Cole, Leitner-Poma; Dave Meeker, SAM; and Rick Spear, Leitner-Poma, cheer on the racers. Above: NSAA president and CEO Kelly Pawlak (left) and SE Group's Claire Humber enjoy Sunday's slalom competition.