Thanks to all the resorts who submitted ideas over the past year. The top idea for 2017, as chosen by the editors, is "Pop A Wheelie" from The Remarkables, NZ.
Pop a Wheelie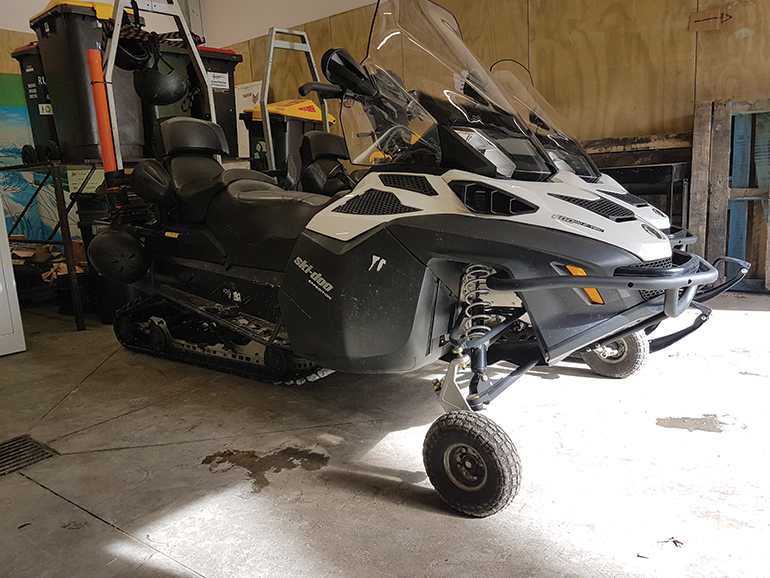 When winter ended at The Remarkables in New Zealand, it was time to pack everything up for the warm season. To get snowmobiles from snow to storage, the machines must run across dirt, concrete, and stone—something they weren't meant to do. So, one of the guys on the maintenance crew "came up with this ingenious idea to save skid damage and wear," says ski area manager Ross Lawrence. The crewmember replaced the snowmobile skids with wheels from a dysfunctional sack trolley—or, handcart, to us Yankees. The wheels slide straight onto the king pin frame, so removing the skids and putting on the wheels takes less than five minutes. Lawrence estimates it will extend the life of the snowmobile skids by years, and it only costs a few minutes of labor.
Seat-Belts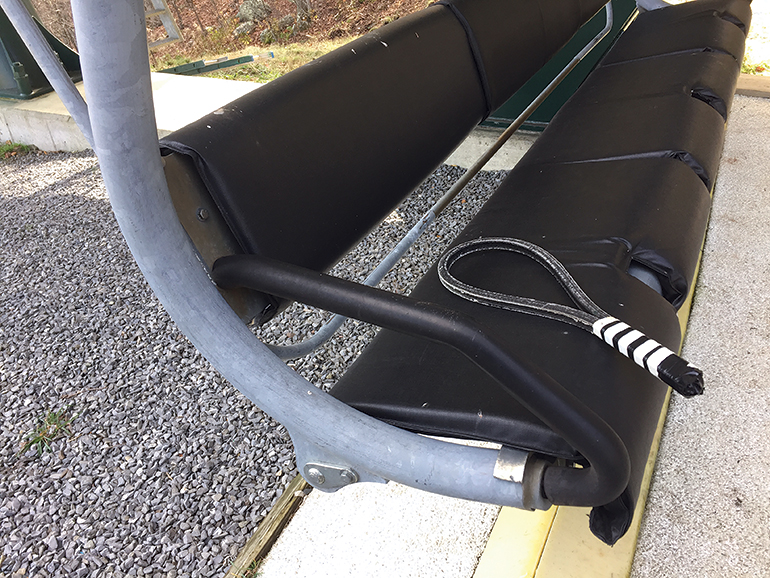 After an overnight weather event or nearby snowmaking operations cover chairlift seats with snow and ice, it's the liftie's job to remove it so guests don't freeze their cheeks. The lift maintenance team at Wintergreen Resort, Va., came up with the idea to use old, worn-out detachable lift tire sheave belts to make an easy-to-use tool that efficiently removes the cold stuff, and doesn't damage the carrier pads. To make one, simply take an old belt, cut it, double the cut end, and tape that end to make the handle. The only cost is for a roll of tape. "A lift attendant will stand on either side of the carrier, and while the lift is running on slow, they just smack the carrier a couple times and the ice or snow falls right off," says lift maintenance manager Kelly Short.
Pole Hammer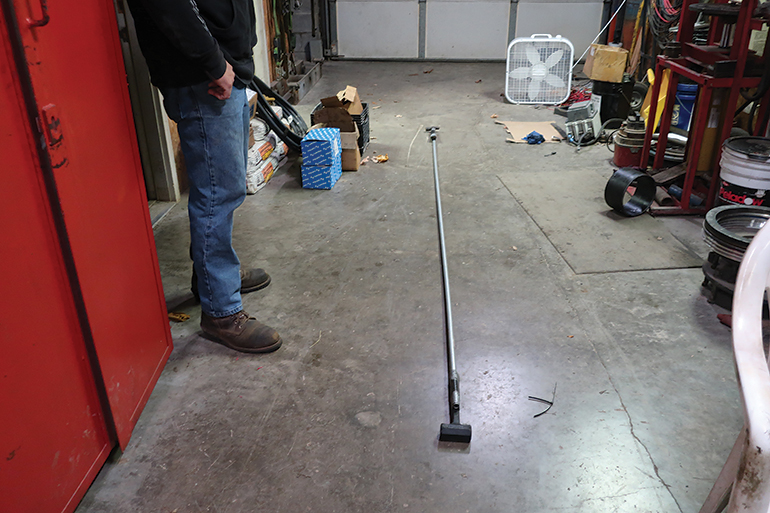 Frustrated with ice hanging from the overhead communication lines of their lifts, the crew at Winterplace, W.Va., came up with a clever idea for a tool to remove it. They took a 10-foot piece of conduit and attached a rubber mallet to one end, and a steel hammer to the other. Now, when the comm line gets iced up, a member of the lift maintenance team hits the line with the rubber end first, and if that doesn't work, he or she flips it around and hits it with the steel hammer. The pole hammer is used to smack frozen sheave assemblies, too, from time to time. There is no truth to rumor that the rubber mallet end is used for waking sleeping employees, though.