The Question: "I have seen a lot of zip line accidents on the news. How do I know your course is safe?"
With summer ops in full swing, it's appropriate for us to share something from Mountain Spy's close relative: Park Spy, a regular column that appears in SAM's sister publication Adventure Park Insider, which serves the burgeoning aerial adventure industry. Park Spy queries zip-line tours, challenge courses, and adventure parks with relevant guest service questions, just like Mountain Spy.

This safety-related Spy mission may sound familiar to many of you. High-profile incidents have caught a lot of media attention, so we wanted to see how aerial parks respond to a nervous guest who needs reassurance.

Many Park Spy missions are relevant to mountain resorts. We have asked about accommodating religious groups, keeping multi-generational families entertained, and stopping at the end of a zip line, to name a few. Read more Park Spy missions at www.adventureparkinsider.com.
PARK 1, NC

First Contact: Female.
API: Stated question.
Staff: Umm, a lot of the places that have accidents like that are normally places that aren't checked or certified or anything like that. We are fully certified; we check our lines before every trip. The guides go out and check the entirety of the course before the first trip even goes out.
API: Is there staff out there with us on the course?
Staff: You do have guides with you the entire time. They are there to guide you, help you with your equipment, and make sure you are properly attached. The guides sandwich you. You will have one guide that goes out first to check the line and make sure it's clear, and he'll wait on everyone to come across. The second guide will be the one that helps everybody get hooked up to the line, umm, to double-check everything, to be there if anyone needs any help. Once everyone has gone across then he'll go across. So they check the lines first thing in the morning, the lead guide checks the line as he goes across, and you have the second guide to ensure that you are attached to the line properly. They're there for you 100 percent.
API: That's great. Sounds like the guides have it under control.
Staff: Yes ma'am, they're extensively trained and are there to help you out when you need it. Are there any other questions I can answer for you? Would you like to book a time to come zip with us?
API: Thanks, I am going to talk it over with my family and then I will call you back.
Staff: Great.
Score: 8
Comment: Started a bit on the defensive, but then came around well.


PARK 2, KY

First Contact: Male.
API: Stated question.
Staff: Well, you know, uh … well, we check the zip lines every morning. Inspection and safety is the number one thing around here. (silence…)
API: OK, is that inspection done by your staff or by someone else?
Staff: Well, the third-party inspection is done every six months, and me and the boys check it every morning.
API: OK, is there anything else I should know safety-wise before sending my family out on your course?
Staff: Nah, nah, not really.
API: OK, then I will talk it over with my family and give you a call back.
Staff: Buh bye.
Score: 3
Comment: Did he make me feel like the park was safe?
Nah, nah, not really.


PARK 3, ID

First Contact: Female.
API: Stated question.
Staff: That's a great question. Nothing is 100 percent safe, but we make your safety a priority on course. What I can do is start at the beginning and tell you about our whole course and how it's set up. Umm, it is a canopy tour, which means it goes from platform to platform that are built into the trees. Each platform has a cable to hook into, made of the same cable as the zip lines. Each line is made out of steel cable that is, like, strong enough to send a car across, hehe. It's a fully guided tour, so your guides are responsible for clipping you in and out. They brake you at the end of each line so that you are coming in at a controlled speed. You are really not responsible for anything on our course aside from listening to the guides and following their instructions.
I know with one of the more recent incidents that happened, they were given a short safety lesson and then sent out on the course on their own. That is the major difference between that course and our course, because we have those two guides who are just with your tour, they're focused on you the entire time, and they're trained to do everything the same way every time so there is not a missed step. There is a lot of routine and a lot of repetition in the way that we do things so that we make sure every single thing is done the right way every single time. Does that help?
API: Yes, absolutely.
Staff: Well good, I'm glad. Zip lining is an amazingly fun adventure and it's very safe when you listen and pay attention to the guides who lead you through the course.
API: Fantastic, thank you so much, I will talk it over with my family and give you a call back.
Staff: Great, we'll be here and look forward to seeing you soon.

Score: 9.5
Comment: An honest, clear, and detailed explanation. Well done!


PARK 4, NM

First Contact: Male.
API: Stated question.
Staff: Well, that's a trick question. (silence…)
API: How so?
Staff: Well, because it's not safe, per se. (silence…)
API: OK, but what kind of equipment or procedures are in place to make it safe-er?
Staff: We have highly trained guides who will keep an eye on you as you make your way through the course. If they see anything unsafe, they'll call you out on it.
API: It's nice to know there are monitors, but how do I know what is safe or unsafe?
Staff: Well, they'll tell you before you go on the course, but it's kind of common sense…like, don't do anything stupid.
API: (getting exasperated at this point): OK, I'll tell my
family not to do anything stupid.
Staff: Great, what day would you like to book?
API: I need to check with them first and we'll call
you back.
Staff: Sweet.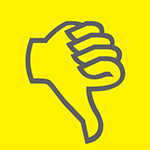 Score: 0
Comment: No, so not sweet. You know what else is common sense? Don't patronize your guests.


PARK 5, BC

Answering phone: Automated machine. Chose operator.
First Contact: Female.
API: Stated question.
Staff: Sure, I have seen a lot of those incidents in the news, too. How old are the kids looking to come?
API: They're teenagers.
Staff: Great, let me place you on a brief hold and I will get you to the right person. (holding…)
Second Contact: Male.
API: Re-stated question.
Staff: You bet, that's a good question. There was an unfortunate incident recently that we are well aware of. So, on our course we have a very extensive training program that all of our guides go through. They spend the better part of two weeks doing very intensive training and then constant certification throughout the course of the season, which includes gear training, safety standards training, specific training to the element that they are working on; so they are very specialized to the areas that they are guiding.
As far as our courses and equipment goes, we do daily inspection of all of our gear before anything goes out on the course, and we perform inspections of our course every single morning. We then do a more in-depth technical inspection monthly of every single nut, bolt, etc., and address any problem that comes up immediately. We keep detailed records of all of those inspections, of course. Our personal protection equipment, harnesses, carabiners that we use, all of that stuff goes through constant inspections, and we retire equipment on certain deadlines, even if we don't see any issues with it, just to make sure we always have the newest and best-condition gear in place.
Umm, yeah, what other information would help you be a little more comfortable with us? Other than that, we consider ourselves to be at the forefront of the industry on the safety standard side of things. The risk management side of it for us is obviously a hyper-critical part of our business.
API: That's super helpful. One of the things we were most interested in doing is the zip line. Can you provide any more information on the tour?
Staff: The zip tour is a ton of fun. I assume you are asking about the safety end of it, though?
API: You got it!
Staff: So we have two guides that go out with you, and they are responsible for clipping you in and out of the zip line. We actually ask the guests not to touch any of the equipment. The guides are there to make sure that the gear is attached properly, and they are placed at either end of the zip line to make sure that you get off the first platform safely and onto the second platform safely.
API: Fantastic.
Staff: Is there anything else I can answer to put your mind at ease?
API: No, thank you. I will talk it over with my family and give you a call back.
Staff: Excellent, it would be great to have you.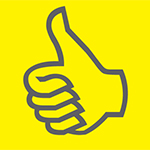 Score: 10
Comment: From start to finish, that's how it should be handled. Did you know I was the Park Spy?

Identity Revealed: WildPlay Element Park, Kelowna, B.C.


DEBRIEF:
Anytime there is a nationally publicized incident, regardless of what actually happened, it makes people nervous. Have an open dialogue with your team, talk to them about incidents, and make sure everyone on your staff uses it as a learning experience.

It's not just helpful for guides to understand what to look for on your course and, in certain cases, what to do differently; it's also useful for your staff who answer the phone. They are the first point of contact, and should have the ability to reassure guests about the safety measures taken at your course. If this info is not delivered in a clear and confident manner, it's likely that guest will not be your guest.