PORTABLE STOP GATE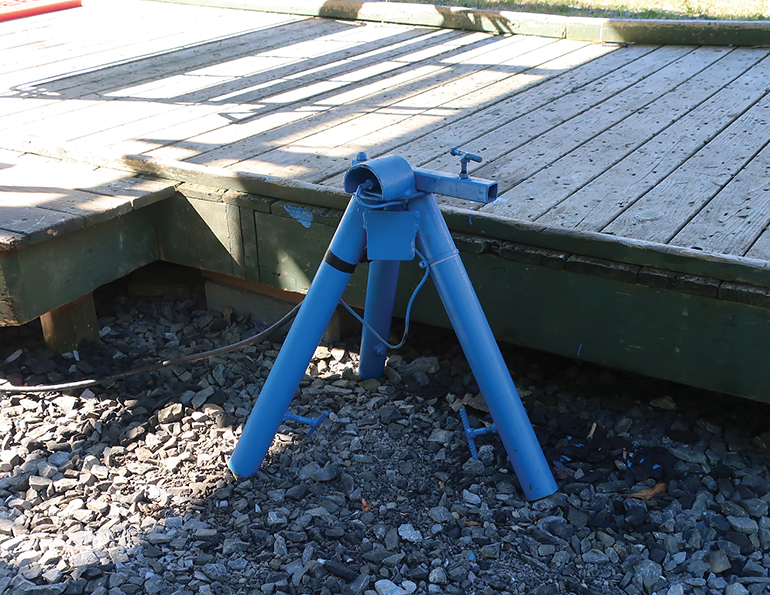 Portable stop gates are a common accessory for many lifts. Portability is useful for times when the ramp is being groomed, for summer operations, etc. There are many variations on stop gate design, and this one at Winterplace, Va., is among the more clever versions we've seen. The tripod design is stable, and the telescoping legs are height-adjustable, too. The gate itself attaches easily to the switch arm. And the use of bright color makes it stand out to guests and cat operators alike.
HAVE CARRIAGE WILL TRAVEL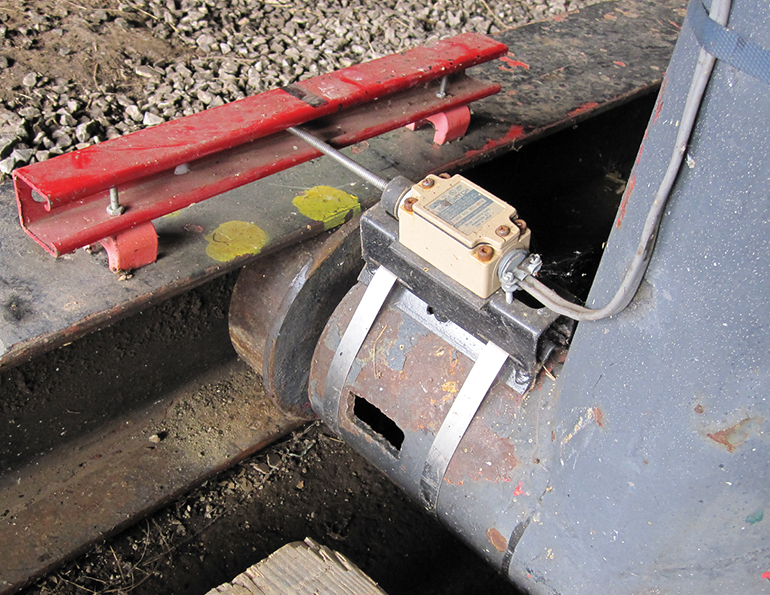 On many older lifts, the original-equipment carriage travel switch was not movable. But an adjustable switch comes in handy, since wire rope stretches over time. The mechanics at Ski Sawmill, Pa., solved the problem by fabricating this adjustable carriage travel switch. The switch itself rides in a metal channel, which is attached to the carriage guide rail with magnets. Bolts at the ends of the metal channel trip the switch if carriage movement gets excessive. And when needed, the metal channel can be repositioned simply by lifting it and placing it in a new spot, where the magnets once again secure the channel to the guide rail. This installation is on an old Hall lift, but the concept applies to just about any older lift. Cost: mostly labor, as this can be fashioned primarily with scrap materials from the boneyard.
SUN SHADE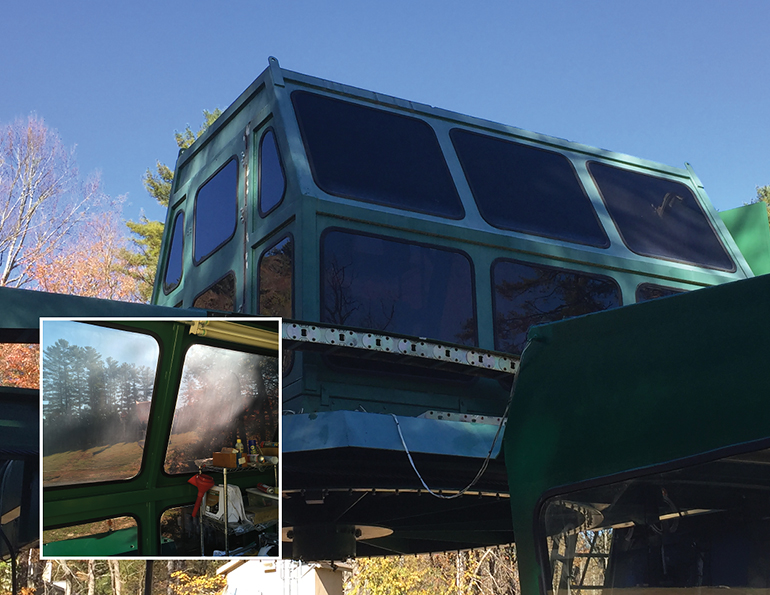 The motor room for a ski lift can get pretty warm after sitting in the sun for a few hours. That's true for many lifts. And it's especially true in spring, when temperatures start to rise, and even more so when performing summer maintenance. And that's what inspired mountain manager Chris Green and his crew at Ski Sapphire Valley, N.C., one of the more southerly resorts in the U.S., to apply a tint to the motor room windows for Sapphire's chairlift. The resort used some inexpensive commercial window-tinting film for the retrofit, and now the motor room is much more comfortable for crews performing maintenance.