KIDS ON LIFTS: SAFETY IS JOB #1
Lift safety has been a particularly urgent concern for the past decade or more, as lift infrastructure has aged and maintenance has assumed a high priority. Lift safety involves operations as well, though, and this year, a major focus at lift conferences has been kids' safety.
This is only the latest advance in the industry's ongoing focus on lift safety. The creation of the NSAA Lift Maintenance Training Resource Guide is another. So is the addition of regional spring and fall education conferences in California and the Southeast, the innovative Lift Maintenance Program by Ski Areas of New York (SANY), along with the enduring popularity of the LMS, PNSAA, and RMLA conferences.
The RMLA conference in May, in fact, drew more than 420 ropeway and resort professionals, part of a record-setting total attendance of 564. Attendance at some seminars was double that of the recent past.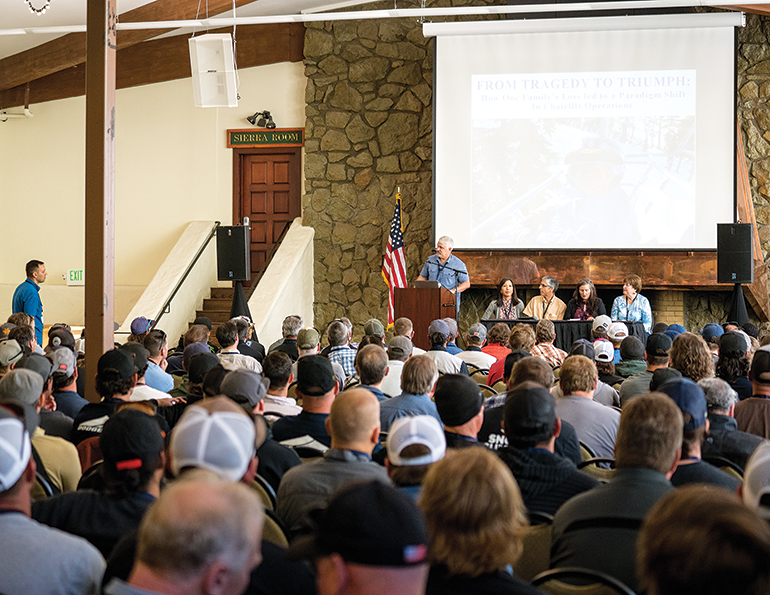 LMOE (and RMLA) opened with a keynote from parents Mark Henderson and Helen Chew, who lost their son to a chairlift incident in 2011.Both RMLA and the California LMOE highlighted kids' safety issues. Each conference opened with a keynote presentation by Mark Henderson and Helen Chew, who lost their 7-year-old son to a fall from a chairlift in 2011. The family is dedicated to improving chairlift safety, and especially safety for kids. AlpenRisk's Mark Petrozzi, who worked with the family to develop and refine a kids' safety program, presented on behalf of Henderson and Chew at LMS. LMS also added new sessions that specifically addressed falls from lifts and fall rescue training.
At RMLA, that focus on kids ran throughout the three-day conference. A variety of ideas for increasing kids safety turned up. One resort's lift ops and ski school train together pre-season on how to load kids, and on how to teach kids to load themselves. Others enlist ski patrol to help with kids. Yet another hires high school students to ride the lift with little kids.
Teaching kids to ride safely was a recurring theme. Ideas included placing bull's-eyes on chairs, so that kids know where they should sit, and putting a greater emphasis on using teaching chairs. A show of hands during one seminar revealed that only a few resorts have teaching chairs, and of those that do, few of the chairs receive much use. All agreed that it would take a culture change to increase use—that is, top management has to lead the charge to install practice chairs and then insist that ski and ride instructors use them with their classes.
Equipment might provide some measure of security, too. During the RMLA trade show, Chameleon, Inc., showed Safety Kid 2, an arm that's designed to attach to the restraint bar and prevent anyone, but kids especially, from slipping off a chair seat. Several companies, including the lift manufacturers, offer similar kid safety products. Judging by the traffic at the booth, these products are now on the radar for operators.
All this reflects a culture change in guest service. As one older attendee noted, resorts used to teach kids and beginners on hills served by rope tows and platter lifts. Chairlifts were a big step in the right direction. Now, as resorts ramp up their education efforts, guest service, and technology, kids' safety is taking another step higher.
LETTERS TO THE EDITOR
What Has Epic Done to or for Our Industry?
For many years, resort operators like me have been asked, "What affect will Vail Resorts' Epic Pass have on our industry?" SAM recently compared predictions a handful of us made 20 years ago during a time of consolidation, then followed up to see if our thoughts changed over the past two decades. And this subject comes up often when I talk with young, avid ski business majors in the Ski Business & Resort Management Program at Sierra Nevada College.
In early April, I was joined on campus by Kevin Mitchell, GM of privately owned Homewood, and Mike Goar, vice president of the Lake Tahoe region for Vail Resorts. Their presence, and the fact they represent both ends of the spectrum, brought up this subject again in my mind.
My current verdict: Vail Resorts and the Epic Pass have revitalized our sport. How? Mitchell's report on the first week of his 2019-20 season pass sale makes it perfectly clear: He sold more passes, at a higher (but nonetheless competitive) price, and in a shorter period of time than ever before. And that's in a market with three Epic resorts—Heavenly, Kirkwood, and Northstar—and two Ikon resorts, Squaw and Alpine.
Epic has made the concept of buying a season pass up front and getting tremendous value—dozens of resorts for less than the price of many single-area passes 20 years ago—so widespread that customers of independent and smaller areas are benefitting, too. Vail Resorts has brought real value to our industry, to the point that most of our ticket-buying customers are converting to a better, more affordable way to be an avid skier or rider.
Vail didn't invent the concept of low-price season passes—Michael Berry, in his role as president of Kirkwood in 1991, introduced the first low-price season pass. But it was Vail Resorts and the genius of Rob Katz and his senior team that made owning a season pass commonplace. What Vail Resorts has done to bring skiing and riding so top of mind among millions of our customers has brought new energy for all of us.
Tim Cohee, Managing Owner and GM, China Peak Mountain Resort; Program Chair of the Ski Business & Resort Management Program, Sierra Nevada College


A Heads-Up from Head

I applaud Bill Irwin ("Trailblazers," May 2019) for his dedication and service to the industry through Elan and Dalbello, and the rental business in general. However, the article contains misleading statements regarding Head.
First, when Mr. Irwin discussed limited boot sole rental systems, he mischaracterized the Head BYS boots. These use three boot sole lengths, with two different size shells on each, to cover a range of six full boot sizes. These are "true-lasted system boots," to borrow Mr. Irwin's phrase, like many retail boots.
Second, while Head suggests rental shops can use fixed toes (and heels) in the BYS system for most units, we have encouraged shops to mount track bindings on 10 to 20 percent of their system skis, to provide the versatility needed to accommodate all systems boot renters as well as boots from other manufacturers. Fixed is fastest, adjustable is flexible, and Head BYS embraces both.
And finally, Dalbello was not the first company to sell a four-buckle rental boot; many suppliers sold them in the 1970s, and Head had one in its rental line prior to introducing BYS.
None of this is intended to disparage a man who has dedicated his life to skiing and its improvement. I wish Mr. Irwin the best in his retirement, and want to thank him for the good he has done through the years.
Graham FitzGerald
Rental Director, HEAD GmbH
SUPPLIER NEWS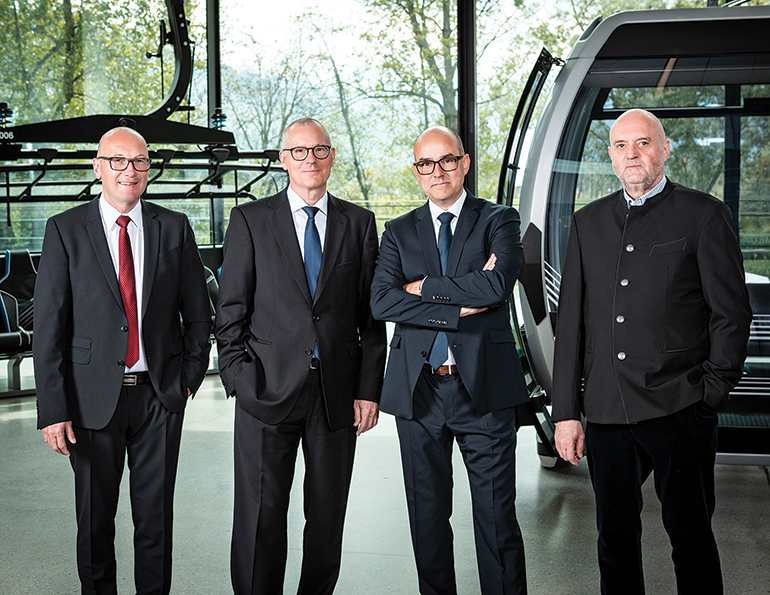 Left to right: Hanno Ulmer, István Szalai, Thomas Pichler, Michael Doppelmayr.This fall, Thomas Pichler and István Szalai will become the new executive directors of DOPPELMAYR HOLDING SE. After 25 years, current executive directors Michael Doppelmayr and Hanno Ulmer will become members of the company's supervisory board.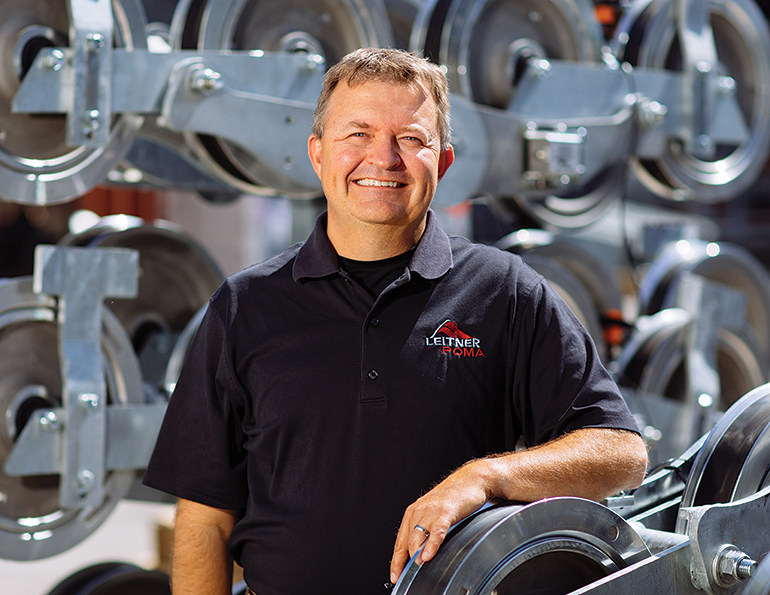 Daren ColeDaren Cole has been promoted to president of LEITNER-POMA OF AMERICA, assuming the role previously held by Rick Spear, who is retiring after a long and successful tenure, but will remain active with the board of directors.
BLIZZARD TECNICA USA promoted Justin Heanue to national sales manager.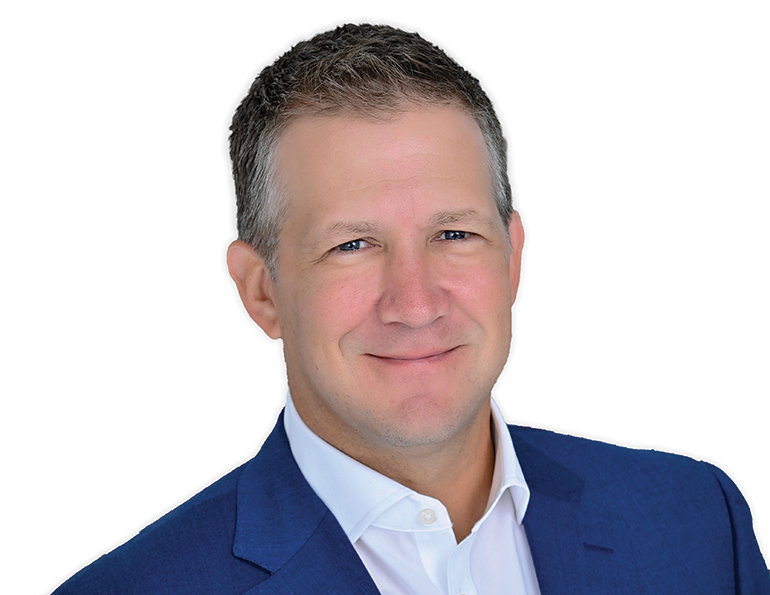 John GuilfoySIRIUSWARE parent company ACCESSO has appointed John Guilfoy as chief operating officer.
Hans Weeran, co-owner of BIGAIRBAG, has sold his shares to business partner Tomas Huting.
Mountain market research firm RRC ASSOCIATES has named Sean Maher chief executive officer.
PROPELLER MEDIA WORKS earned two Horizon Awards for website design in the competitive Travel & Tourism category: Gold Website Design Award and the Silver Website Design Award for Mount Sunapee's website.
SKITUDE, the largest network of skiing apps, has merged with SKIOO, an innovative skipass technology, aiming to optimize sales channels for the more than 150 partnering ski resorts for the upcoming season.
PISTENBULLY named Dennis Kinsella as its new Northeast regional manager and DEMAC-LENKO promoted Steve Daly to North American area manager (a position previously held by Kinsella).
PEOPLE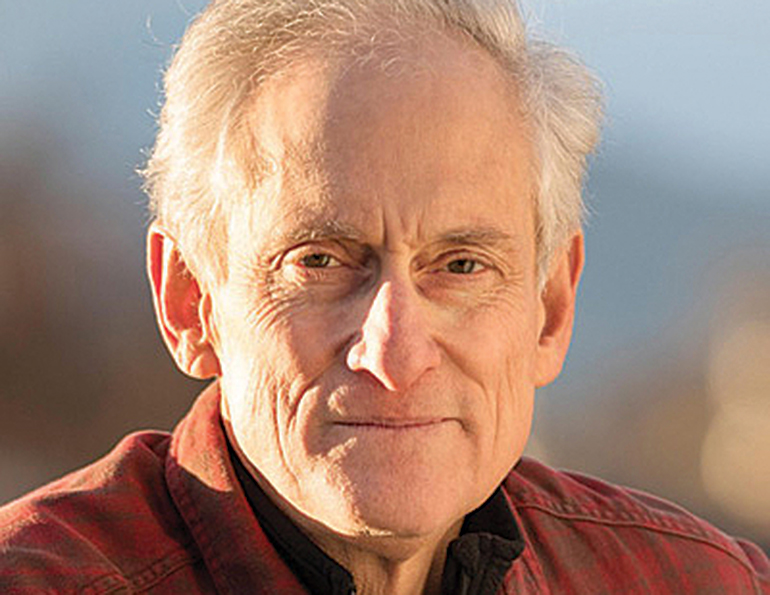 Jeff BlumenfeldKipp Nelson has become chairman of U.S. Ski & Snowboard's board of directors, a position his predecessor, Dexter Paine, had held since 2006. … The Professional Ski Instructors of America and American Association of Snowboard Instructors (PSIA-AASI) promoted Lauren Foster to director of member services and administration, a new role. … The North American Snowsports Journalists Association (NASJA) elected ski writer and PR executive Jeff Blumenfeld as president. The new board of directors includes Kevin Gasior, vice president; Roger Lohr, vice president; Megan Collins, corporate liaison; and Iseult Devlin as immediate past president.
In the East, Sunday River in Maine hired Jerry Roman as the new head golf professional for Sunday River Golf Club. … Veteran Stratton Mountain School nordic coach Sverre Caldwell has retired. … Longtime Mad River Glen marketing director Eric Friedman is retiring after 24 years at the ski area.
Longtime Whitetail Resort, Pa., vice president and general manager Don MacAskill retired June 21, 2019. Whitetail's former assistant general manager Brett Cook is MacAskill's successor. … Brian Boeckl is the new marketing director at Nub's Nob, Mich.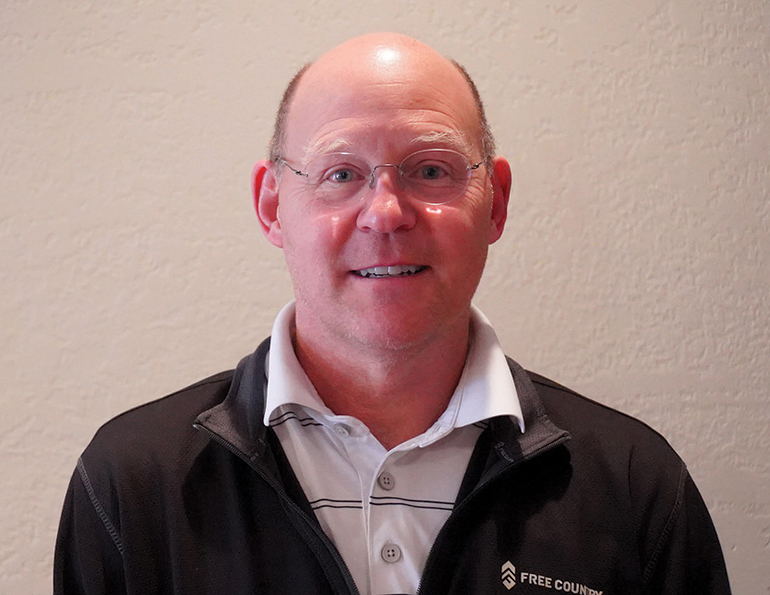 Mark Seiter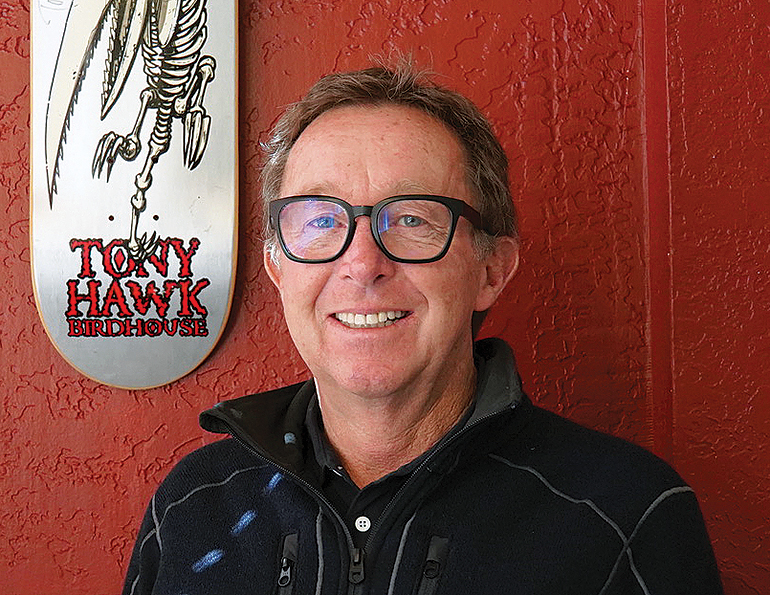 Greg RalphIn the West, Mark Seiter was named CFO and Greg Ralph was named director of marketing at Angel Fire Resort, N.M. … Rich Bingham has retired after 52 years on the Sun Valley, Idaho, ski patrol. … James "Jamo" O'Reilly is the new director of lodging operations at Deer Valley Resort in Utah. He replaces longtime director Kim McClelland who retired at the beginning of April.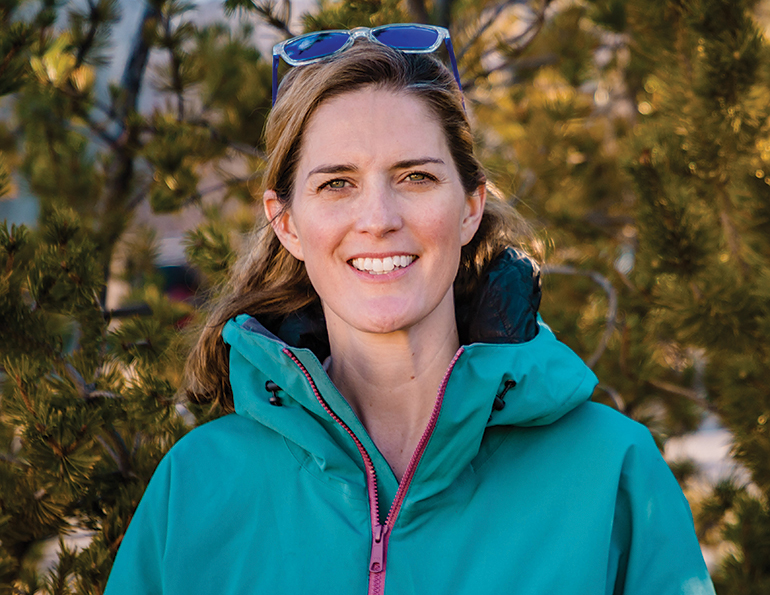 Deirdra Walsh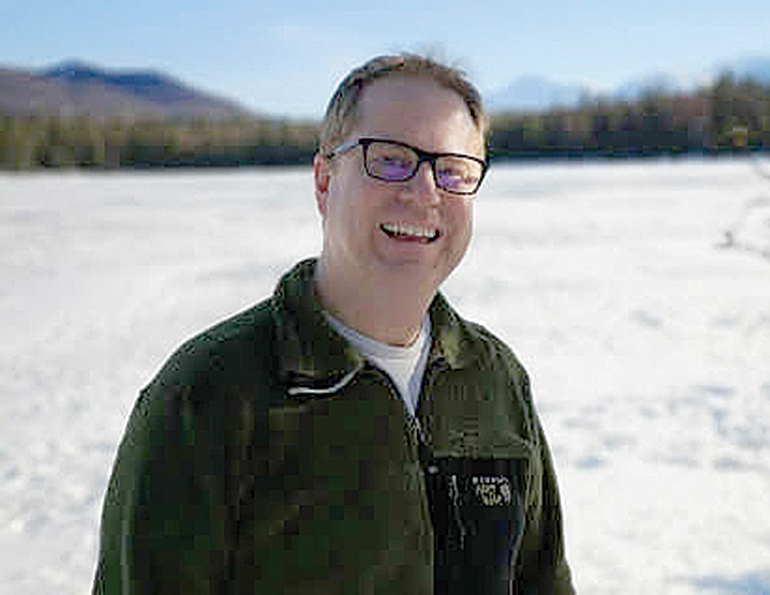 Jason PatersonDeirdra Walsh is the new vice president and general manager of Northstar California Resort. … TJ Dawoud is the new director of mountain operations for Boreal Mountain Resort, Calif. … Marmot Basin president and CEO Dave Gibson retired at the end of June after 32 years at the resort. Jason Paterson is his successor.
AWARDS
The lengthy list of awards that follows is, alas, still only a partial accounting. For more on both the individuals named here and those who aren't, see the "May Snow People" and "June Snow People" Headline News reports at saminfo.com.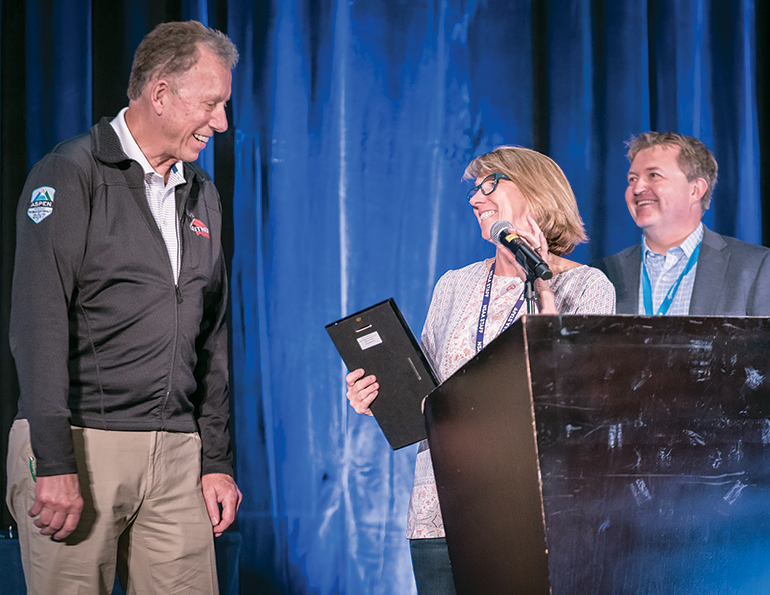 Rick Spear received the NSAA Industry Impact Award.National Ski Areas Association (NSAA) presented Lifetime Achievement awards to retired Snowbird president Bob Bonar and retired Vail Resorts leader Blaise Carrig. Recently retired Leitner-Poma of America president Rick Spear was honored with the Industry Impact Award.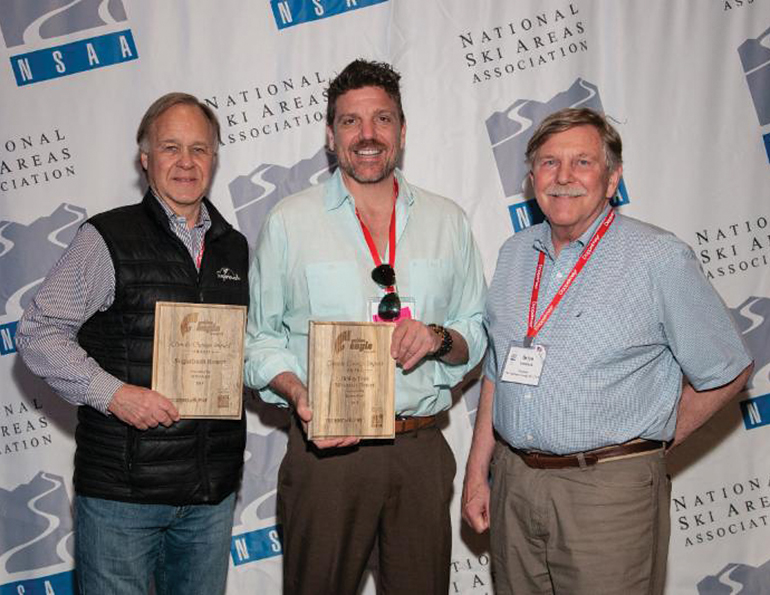 Win Smith of Sugarbush and Tyler and Brian Fairbank of Jiminy Peak accept the NSAA Climate Change Impact award.More Awards from NSAA: Innovation in Sustainability: Taos Ski Valley, N.M.; Climate Change Impact Award (tie): Jiminy Peak Mountain Resort, Mass., and Sugarbush Resort, Vt.; Golden Eagle Award for Environmental Excellence: Vail Resorts, Colo.; Best Employee Safety Program: Mammoth Mountain, Calif.; Best Guest Safety Program: Mountain Creek Resort, N.J.; Safety Champion: John Young, Telluride, Colo.; Conversion Cup: Les Sommets, Quebec, Canada; Growth & Leadership Award: Burton Snowboards, Vt.; Best Use of Social Media: Ski Cooper, Colo.; Best Use of Video: Mountain Creek Resort, N.J.; Best Overall Marketing Campaign (under 500,000 visits); Tamarack Resort, Idaho; Best Overall Marketing Campaign (over 500,000 visits); Killington Resort, Vt. For the full list of NSAA awards, visit nsaa.org.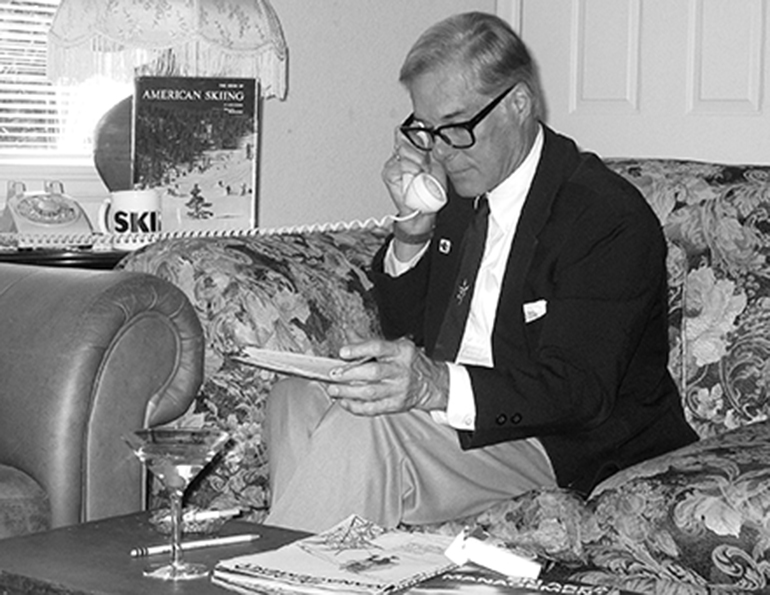 SAM's own Rick Kahl keeping it classy.The North American Snowsports Journalists Association (NASJA) has named the winners of four of its annual awards. SAM's own Rick Kahl was named the Carson White Snowsports Achievement Award winner for the advancement of North American snowsports. Halley O'Brien of SKI magazine's "The Snow Report" show is the 2019 recipient of the Mitch Kaplan Award. Longtime Alta Ski Area director of marketing Connie Marshall is the 2019 recipient of the Bob Gillen Memorial Award. The 2019 Paul Robbins Outstanding Competitor Award winner is Olympian Jessie Diggins.
The Professional Ski Instructors of America and the American Association of Snowboard Instructors (PSIA-AASI) recognized six professionals for their commitment to snowsports education. Scott Birrell, Beaver Creek Resort, Colo., received the Three C's Award. Examiner and former Alaska Division board president Al Clough was presented with a Lifetime Achievement Award. The Angus Graham Rising Star Award was given to Christian Leuning of Bogus Basin, Idaho. Chantry Marble of Snowbasin, Utah, received the Top of the Course Award. Nick McDonald and Wendy Schrupp were both awarded for Educational Excellence.
The "Father of the Sun Valley Ski Patrol," Nelson Bennet, was inducted posthumously into the National Ski Patrol (NSP) Hall of Fame this year. … The International Ski Federation (FIS) honored longtime U.S. Ski and Snowboard communications professional Tom Kelly with its FIS Journalist Award.
The Canada West Ski Areas Association (CWSAA) recognized three individuals for their contributions to the snowsports industry: Peter Alder received the 2019 Jimmie Spencer Lifetime Achievement Award, Danny Cox was awarded the 2019 Jim Marshall Leadership Award, and Dan Wilson earned the 2019 Lars Fossberg Excellence Award.
Longtime Steamboat Resort employee Dave Crisler was honored with a Lifetime Achievement Award at the 39th annual Colorado Ski Country USA Snow Conference in Grand Junction, Colo.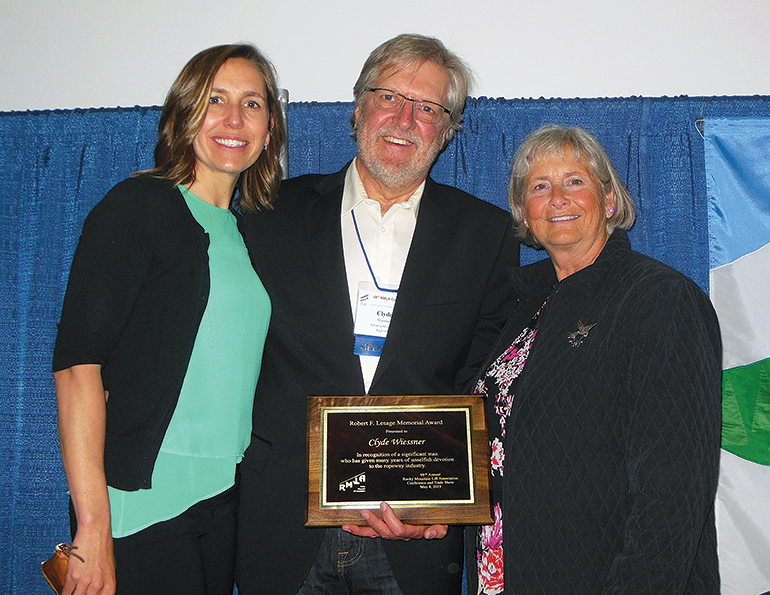 Neville Sachs receiving award.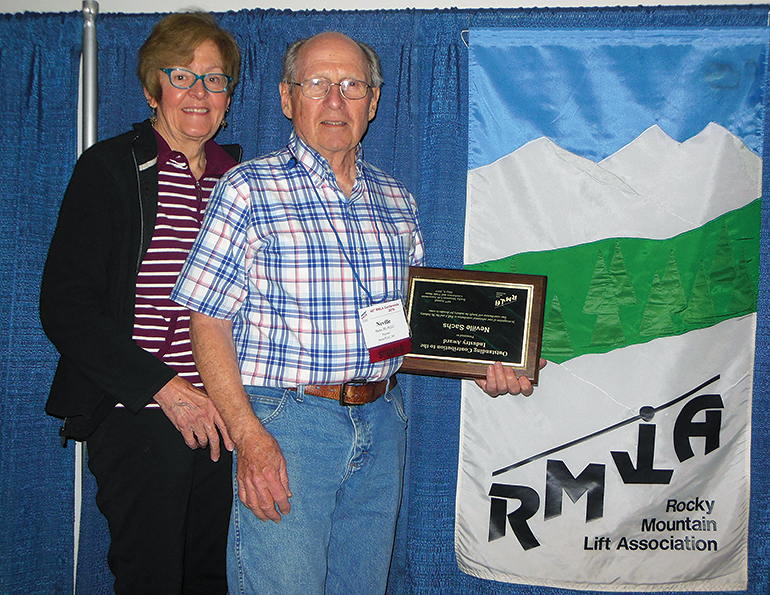 Clyde Weissner receiving award.The Rocky Mountain Lift Association honored Clyde Wiessner with the Robert F. Lesage Memorial Award in recognition of his many years of unselfish devotion to the ropeway industry. Neville Sachs was awarded the Outstanding Contribution to the Industry Award. Lift Operations People of the Year included Lisa Glock, Aspen Mountain, and Darren Northwood, Park City Mountain Resort.
This year's Ski NH awards recipients included J. Douglas Irving (posthumously) of Gunstock Mountain Resort and Karen Dolan of Cranmore Mountain Resort, both of whom received the H.H. "Bill" Whitney Award for their outstanding contributions to the industry. The Al Merrill Award was presented to Steve Olafsen for his contributions to cross-country skiing programs. The Chandler/McLane Government Service Award went to Rene Pelletier. Dan Carbonneau from Gunstock, Tricia Garcia of Cranmore, and Jay Scambio of Loon Mountain Resort each received the new Next Gen Award.
The Vermont Ski Areas Association named three for Ski Vermont Industry Achievement Awards: Eric Friedman, recently retired after 24 seasons as marketing director at Mad River Glen; Rob Megnin, the retiring director of sales and marketing at Killington Resort; and Tracy Taylor, Killington's retiring business development and special projects manager. A Friend of the Industry Award went to Rick Spear, former president of Leitner-Poma of America.
The California Ski Industry Association bestowed the Dave McCoy Lifetime Achievement Award on Jimmy King, mountain manager of Squaw Valley. Larry Ott, lift maintenance and ops manager at China Peak Resort, was named Lift Ops Person of the Year, and Fred Draeger, lift maintenance manager for Squaw, was named Lift Maintenance Person of the Year.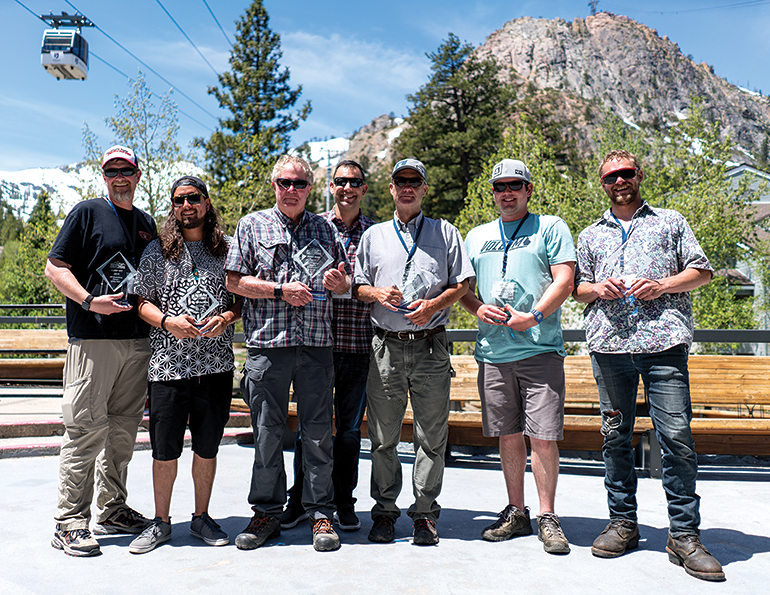 LMOE award winners
OBITUARIES
Harry A. Leonard, who created the first modern consumer ski shows in 1958, died May 23, at age 93. Current ski-show guru Bernie Weichsel called Leonard "a very special and unique soul."
Charles "Russell" Fleming died unexpectedly while on a ski trip in Colorado. He was a huge advocate of PSIA-AASI and was in the midst of pursuing his Level III certification.
Legendary Powder Mountain, Utah, shuttle driver Richard "Woody" Wood died at the age of 81. Wood was instrumental in developing the resort's free shuttle service.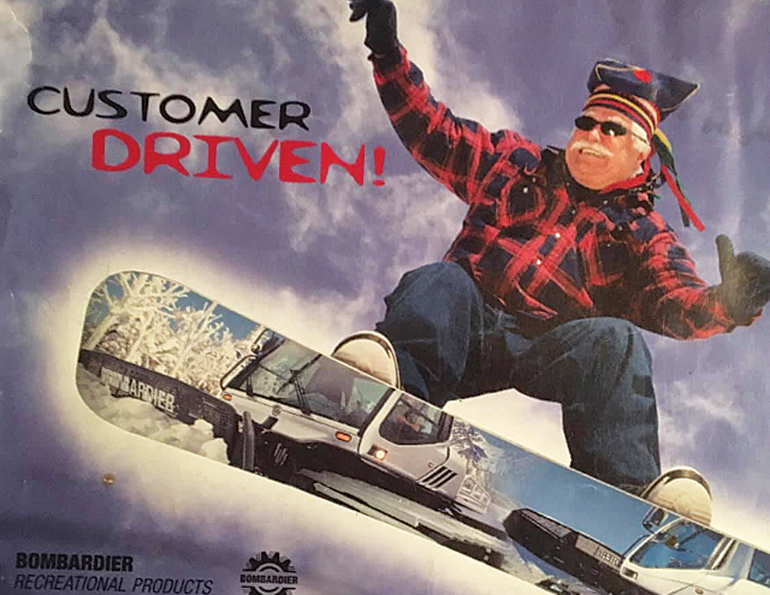 Isidore (Bib) Simard, former employee of Bombardier, died at the age of 84 in Sherbrooke, Quebec. He was a strong supporter of trade shows and helped develop the industry.