VAIL RESORTS ABSORBS PEAK RESORTS
Deep down, was anyone surprised when the news hit that Vail Resorts was acquiring Peak Resorts and its 17 ski areas? For Vail—or Alterra, for that matter—acquiring the Peak Resorts portfolio actually makes a lot of sense. All of the properties are within driving distance of metro areas in the Northeast, Mid-Atlantic, and Midwest. And while 30,000–40,000 Peak Resorts passholders is a nice number to have, the potential of luring even more of the millions of people who live in those metro areas to purchase an Epic Pass is hard to pass up. (Pun intended.)
At $11 per share—or an estimated $264 million—the price is right, too. Peak's stock price has hovered between $3 and $6 a share since December 2015, and the company carries nearly $230 million in outstanding debt. Vail will assume or refinance that debt if the acquisition goes through. With the debt, VR's purchase price is roughly six or seven times earnings. So, on the surface, the acquisition is good for both parties.
How good is it for the markets that Vail Resorts will soon infiltrate, though? The three Midwest ski areas and three Northeast resorts that it has acquired in recent years sent some ripples through both regions, but the resort world's thousand-pound gorilla was still vastly outnumbered. Soon, though, it will be in a remarkable position of strength that will certainly impact the hundreds of other ski areas in those markets. Other businesses, too, could potentially be impacted.

Ripple Effects
Of course, people have their opinions about it, amid a good deal of uncertainty. We asked several ski area leaders for their take on it, all located in markets that overlap with the ski areas VR is acquiring. Not all were willing to share their thoughts. In fact, a few didn't respond at all. And that, of course, speaks volumes.
Cannon Mountain GM John DeVivo—who's surrounded by newly-acquired VR resorts and is also the vice chair of SkiNH, the trade association for ski areas in New Hampshire—is in the rising-tide-lifts-all-boats camp.
Plus, he says, "My hope is that the Vail Resorts management group will ask their resort teams to act as good stewards and good business partners to other N.H.-based areas and resorts and continue to grow the sport within this state."
Maybe, but Vail Resorts doesn't participate in Colorado Ski Country USA, or in ski and snowboard expos. None of its western resorts have a presence at either the Denver or Boston Ski and Snowboard Expos. At the Boston show, Stowe and Okemo each always had a large presence, and Peak Resorts' New England properties took up an entire aisle. This fall, though, show producer Bernie Weichsel says that Stowe, Okemo, and Mt. Sunapee will be absent. Peak Resorts properties will be there because they're already under contract. Weichsel expects to lose them next year.
"Vail, of course, justifies its abandonment of all shows, not just mine, by saying they have a great data-driven effort that helps them reach the consumers they need to sell their passes," Weichsel says. "But their focus on pass sales to the exclusion of everything else—lodging, community support, regional cohesion, etc.—exposes a serious blindness in their approach to the overall growth of our industry.
"Vail Resorts forgets—and this is something Alterra gets, since it has increased its footprint at both Expos—that when our shows come to town, the impact goes beyond the Expo by signaling, via media and other promotions and sales, that winter is coming and you, skier and boarder, need to get ready (i.e., get your passes and equipment). By not being part of this effort they not only shortchange our industry but, in the end, themselves!"

Keeping Up With The Joneses
What about the impacts on other areas? DeVivo hopes that if Vail starts spending money on improvements to its ski areas, it'll force others to step up their game and make improvements themselves. "I think that VR's involvement in New Hampshire will force everyone to remain sharp, and that's certainly okay!" he says.
Others aren't as optimistic. "[Vail Resorts'] market share is very concerning to the remaining independently owned ski area operators. It feels like too much consolidation and too much market dominance," says one operator.
Vail's spending on capital improvements may put other ski areas in a difficult position. "Their improvements may cause our season pass holders to demand more than we can afford to offer, which is another competitive pressure we will face," says another operator.
And another says independent areas that don't have the capital to make annual upgrades will need to harness what makes them unique in order to thrive. "We are going to have to compete in other ways, by improving our services and by remaining genuine and authentic to our roots as a local or regional ski resort."

Think Differently
SNOW Operating and Mountain Creek (N.J.) CEO Joe Hession says that independent areas need to find ways to speak to the next generation to stay ahead, especially as more innovative competition moves in.
Magic Mountain, Vt., president Geoff Hatheway sees it as an opportunity for his independent ski area, which is surrounded by major resorts owned by Vail or Alterra. "Vail spreading its seed in Vermont creates a clear contrast and alternative for customers in the type of experience and value we offer vs. the corporate mega-resorts," says Hatheway. "Each has its own benefits to skiers, but we are certainly counting on a few more people either re-discovering, or discovering for the first time, the intimacy and soulfulness of skiing as it used to be—right here at Magic."
The presence of the Epic Pass adds an element to the competitive marketplace that may or may not be a benefit to the market as a whole. Says one operator, "Last year, we saw how many new VR Epic pass holders descended upon certain ski resorts and overwhelmed their parking capacity, their base lodge capacity, and their uphill lift capacity."
Another asks, "Will their Epic sales successes create too many unintended consequences that are not good for skiing? Will the loyalty of longtime existing season pass holders at some [recently acquired] ski areas and local communities be too negatively compromised? Will some of those skiers become potential new season pass holders for non-VR resorts?"
Hatheway thinks the presence of the Epic Pass may shrink visits at Eastern mountains. "Vail's overall strategy is to drive more skier visits to its properties out West. They started with buying Midwest areas to get them on Epic passes and get more vacation traffic out West from Chicago, Detroit, Milwaukee, Minneapolis. The same holds true for the East and Vermont ski resorts. Get folks on the Epic Pass and get them to also come ski out West on their vacations. Over the long term, this could mean more skier visits and money headed West," he says.

Growing The Sport?
Weichsel thinks the mega passes are good for the skiing and riding public, but there's a catch: "The flip side, I believe, these passes do nothing to grow the industry since they have no mechanism to encourage trial and conversion," he says.
According to one operator, though, trial and conversion may not be paramount for Vail. "VR leadership has said that they are not interested in participating in growing-the-sport initiatives—they believe there are enough high-income people in America for their success, along with the incentive of the Epic Promise to bring people into the sport."

Public Reaction
The skiing/riding public has had its own opinions on the latest acquisition. When SAM posted a Headline News article about the pending acquisition on social media, and again when we asked people to respond to a poll on saminfo.com, our followers weighed in:
"It'll be great for the consumer and infrastructure of each area. The locals will have some growing pains no doubt about it."
"Help the locals or you won't have employees to accommodate the growth. Start there instead of focusing on growth and acquisitions."
"Anybody trying to monopolize any industry isn't doing it to benefit the consumer."
"I am definitely a fan of the bigger resort groups simply because of the long needed improvements [that] are happening at resorts who had been suffering due to the fluctuations from winter to winter. They had to hold on to the reserves to protect themselves from closing. With bigger groups, the parent companies have a larger pool of resources to make the improvements even in lower volume winters."
"I thought Vail had a great thing going 6 or 7 years ago. I think now that they have gone too far and are ruining it."
Whatever the case, it's likely that the consolidation wave will continue. The question is, who's next?
SUPPLIER NEWS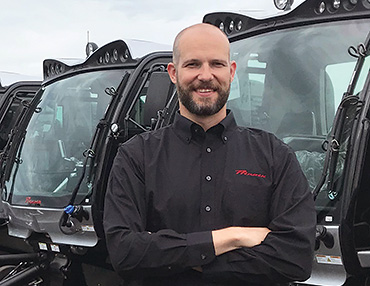 Walter Piekarz, VP of sales, Prinoth PRINOTH appointed Walter Piekarz as vice president of sales–snow grooming vehicles North America.
ATOMIC hired industry veteran Stephen Brown as its new Western region community marketing associate.
Justin Heanue is now national sales manager at BLIZZARD TECNICA USA.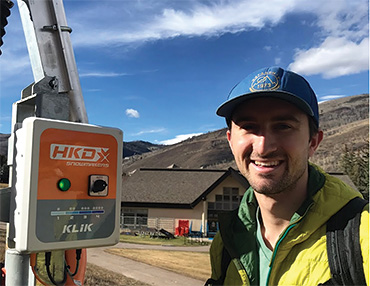 Nelson Santry of iSNO (HKD).Nelson Santry has joined iSNO (HKD) after more than four years with Tesla, working on both the manufacturing and supply chain automation teams.
PISTENBULLY promoted Paul Scanlon to Midwest regional manager, the position previously held by Paul Swanson, who retired in June after 14 years with Kässbohrer.
LIG SOLUTIONS, a division of Lighthouse Insurance Group, has partnered with SnowSports Industries America (SIA) to offer exclusive healthcare insurance coverages to SIA members, their families, employees, and others committed to the SIA mission.
PEOPLE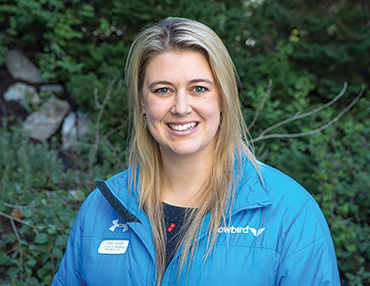 Tess Hobbs, SnowbirdIn Utah, Snowbird promoted Tess Hobbs to the role of director of marketing. ... Park City Mountain appointed David Vercellin to be senior director of mountain dining. He succeeds Deirdra Walsh, who was recently promoted to vice president and GM of Northstar California Resort.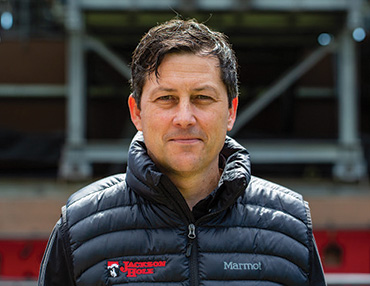 Tyler LaMotte, Jackson Hole Mountain ResortJackson Hole Mountain Resort, Wyo., hired Tyler LaMotte as its chief brand officer.
Mt. Hood Meadows, Ore., named industry veteran Greg Pack as its new general manager.
Mt. Washington, B.C., has added two members to its senior executive team: Daniel Caley, director of maintenance and facilities, and Layne Marett, director of mountain operations.
In Vermont, Killington Resort has promoted three employees: Dave Beckwith, to director of snowsports; Jordan Spear, to director of marketing, sales and reservations; and Amy Laramie, to director of communications, events, and special projects. ... Myles Urbanski has been named director of property services for Bromley Resort. ... Abby Chafee has been selected as the new executive director of the Vermont Ski and Snowboard Museum in Stowe.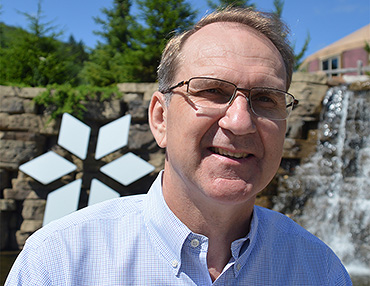 Ron Hawkes, Wisp ResortWisp Resort, Md., has hired ski industry veteran Ron Hawkes as its new GM. He succeeds Jerry Geisler, who is retiring after 45 years.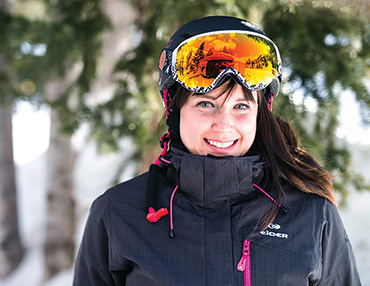 Heather B. Fried, NSAA JournalNational Ski Areas Association (NSAA) has named Heather B. Fried as editor-in-chief of NSAA Journal.
The National Ski Patrol (NSP) has hired Beckett Stokes as marketing and communications director and Matt Mears as sales and partnerships director.
At the Ontario Snow Resorts Association (OSRA), Kevin Nichol will assume the role of association president in September, while Bruce Haynes transitions to retirement later this year.
U.S. Ski & Snowboard named Vladimir Lebedev as head aerials coach for the U.S. Freestyle Ski Team. Lebedev will take over the position from Emily Cook, who has served as interim head coach since Todd Ossian left the team in May after a nine-year tenure. Luke Bodensteiner, U.S. Ski & Snowboard's chief of sport, left his post on July 15.
Adventure Sports Network Group has named Courtney Gresik vice president and GM of the Dew Tour.
LETTERS TO THE EDITOR

Make Recreational Racing Free

Resorts should re-examine policies that typically allow free access to terrain parks and halfpipes, but charge guests to race in NASTAR, the National Standard Race. Offering guests free participation in NASTAR, for at least one run per day, may have the same impact as offering free terrain park access: entice them to come to your ski area rather than one that charges for it, or one like Vail that offers no NASTAR at all.

Expense is not a good reason for charging for NASTAR. Over a winter, the cost of operating NASTAR is a fraction of what it costs to build and operate a terrain park and halfpipe. A NASTAR course is easily set at one side of a groomed intermediate run. No additional snowmaking is required. Once a ski area owns the timing equipment, gates and other equipment (about $5,000), NASTAR costs about $13,000 a year to operate three days a week, more if more frequent. Costs include labor and a franchise fee paid to U.S. Ski & Snowboard, the sport's governing body.

And there are benefits to the resort and the health of the sport overall. NASTAR contributes to making the sport safer. A racer must turn at specific points on the hill. To do so, racers master skills like gliding, skidding, drifting, pivoting, rebounding, stepping, as well as carving. Racing hones skier and snowboarder skills in making that must-do turn to avoid a tree or another skier.

Terrain parks almost exclusively serve only one segment of an area's customer base—snowboarders and skiers under 30 years of age. Running the gates is an experience enjoyed by skiers and riders of all ages.

By linking to the speed of the country's fastest skiers through the NASTAR handicap system, a ski area helps to identify young talent for future national alpine teams, the flagship of our sport internationally. Charging youngsters who may be inspired to aspire to be the next Mikaela Shiffrin or Bode Miller is a disservice to the sport.

Free recreational racing is an arrow that belongs in the marketing quiver of every ski area. For information on how to become a NASTAR area, contact Bill Madsen at 970-923-6278, or bill.madsen@usskiandsnowboard.org.

—John Fry

John Fry founded NASTAR in 1968 when he was editor-in-chief of SKI Magazine. He is the author of The Story of Modern Skiing, the award-winning book about the revolution in resort design, the ski industry, media, equipment, teaching, and competition that occurred after World War II.
AWARDS
Halley O'Brien, host of The Snow Report Show, won a regional Emmy Award. This was her fifth nomination and first win.
Sugarbush Resort recently received an Award of Excellence in the 25th Annual Communicator Awards for its Diamond Jubilee magazine issue released last fall.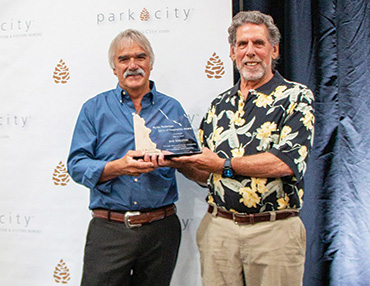 Bob Wheaton receives the Spirit of Hospitality Award.Bob Wheaton, former Deer Valley leader, was honored with the Spirit of Hospitality Award.
Warren Sparks was recently recognized with the CSA Group Award of Merit for his innovative leadership, commitment to continuous improvement, and unparalleled contributions to safety through passenger ropeway standards.
OBITUARIES
Sherman Robert Poppen, known as the "grandfather of snowboarding" for his invention of the Snurfer, died on July 31.
Backcountry.com founder and former POWDER editor John Bresee has died at age 53.