Much to learn, you still have...
In the Star Wars movie, The Empire Strikes Back, Luke Skywalker discovers he needs help on his journey to become a Jedi Knight. He recognizes that he cannot achieve his true potential without guidance and training. He needs a mentor. He needs Yoda.
In today's competitive labor market, businesses must not only recruit and retain talented people, they must also develop and educate the people they have. Leaders must become mentors and serve as wise and knowing guides to others in their organization. They need to become Yoda.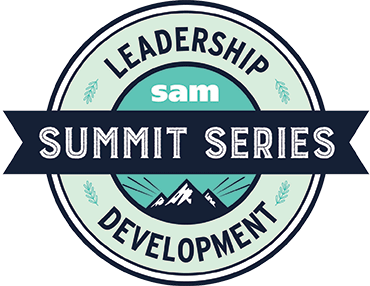 To help inspire such relationships at your resorts, we invite you to follow year three of our mentor/mentee program, the Summit Series. We will share these insightful conversations in podcasts, in the pages of SAM, and online. Our Summit Series PodSAM episodes have already been listened to 10,000 times—that's a lot of future Jedi Knights gaining valuable career advice!
Our Summit Series mentors for year three are all Jedi Knights in their own right. They lead resorts of all sizes located all over the country. They are:
» Greg Goddard, General Manager, Gunstock, N.H.
» Brian Heon, General Manager, Wildcat, N.H.
» Beth Howard, VP & COO, Vail Mountain, Colo.
» Chris MacInnes, President, Crystal Mountain, Mich.
» Amy Ohran, General Manager, Boreal/Soda Springs, Calif.
» David Perry, President, Alterra Mountain Company
» Carolyn Stimpson, COO, Wachusett Mountain, Mass.
» Hiram Towle, General Manager, Mt. Ashland, Ore.
» Brad Wilson, General Manager, Bogus Basin, Idaho
If you feel you have not yet reached Yoda's mastery of how to mentor your young Padawans, fear not. A second SAM program, PEAK Navigator, is designed to teach leaders how to get the most out of themselves and their people.
Learn all about both programs at: saminfo.com/leadership-development
Thank you, as always, for reading, and for your ongoing support. Without your support, do all that we do, we cannot. May the Force be with you this season!
Olivia Rowan, Publisher