Summer Ops Camp Gatlinburg, Tenn., Sept. 3-5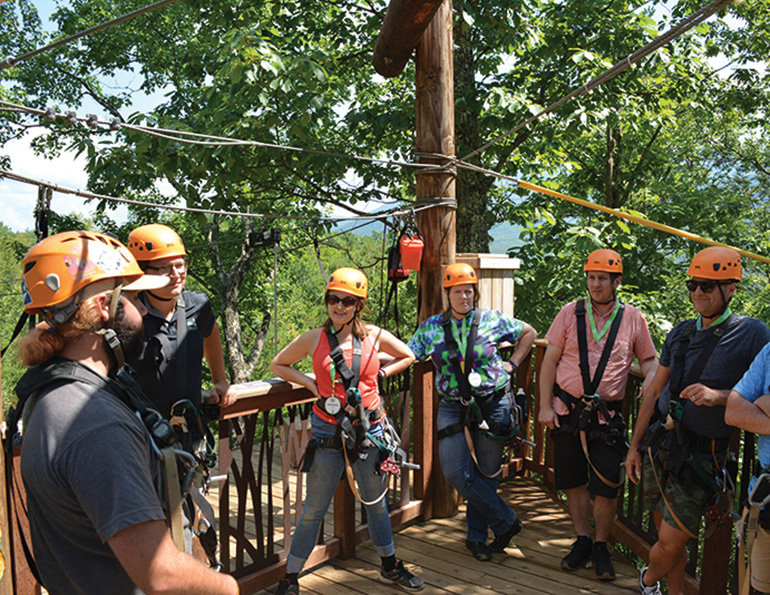 Campers about to embark on the zip line tour at CLIMB Works Smoky Mountains.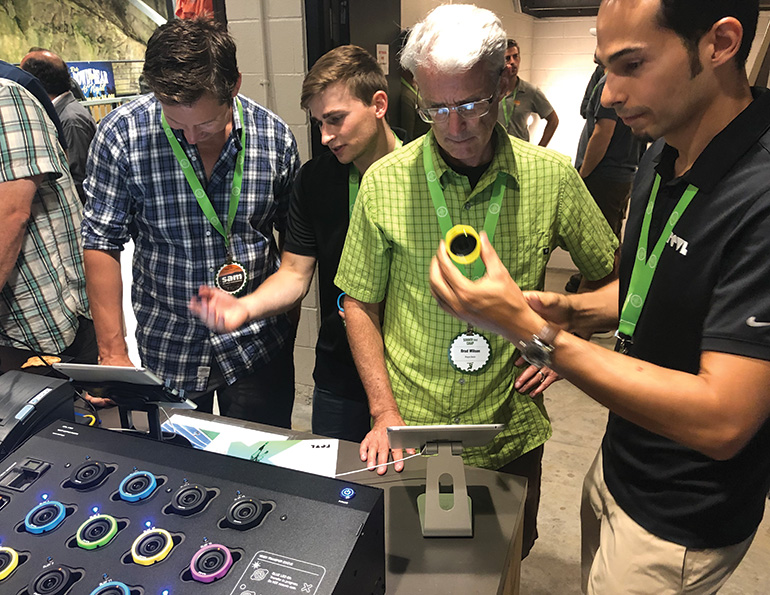 Bogus Basin's Brad Wilson (center) learns about new video technology from REVL.
Ober Gatlinburg's Kate Barido talks e-bikes with QuietKat's Justin Roach.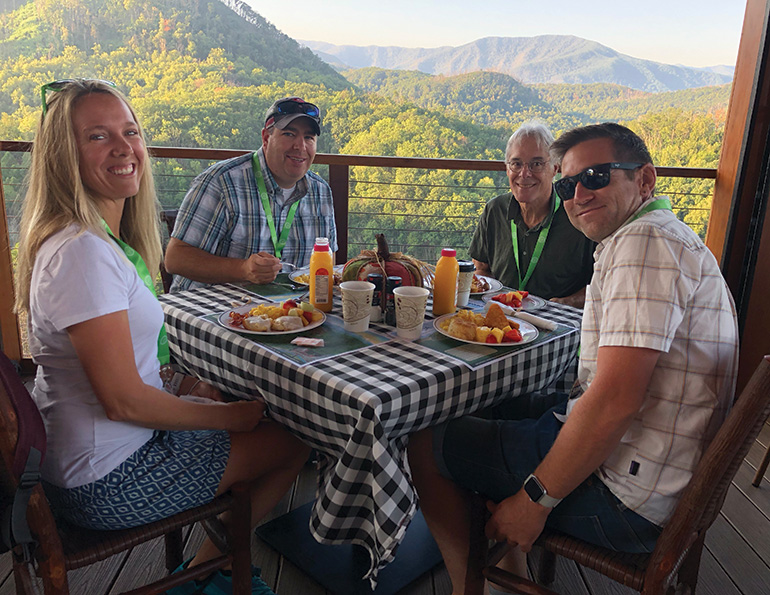 Breakfast at Anakeesta came with a full helping of spectacular Great Smoky Mountains views. Getting their fill here are (left to right) Tami Velasquez, Eldorado Climbing Walls; Richard Wren, Boyne Resorts; Rick Kahl, SAM; and Robert Kemp, WildPlay Ltd.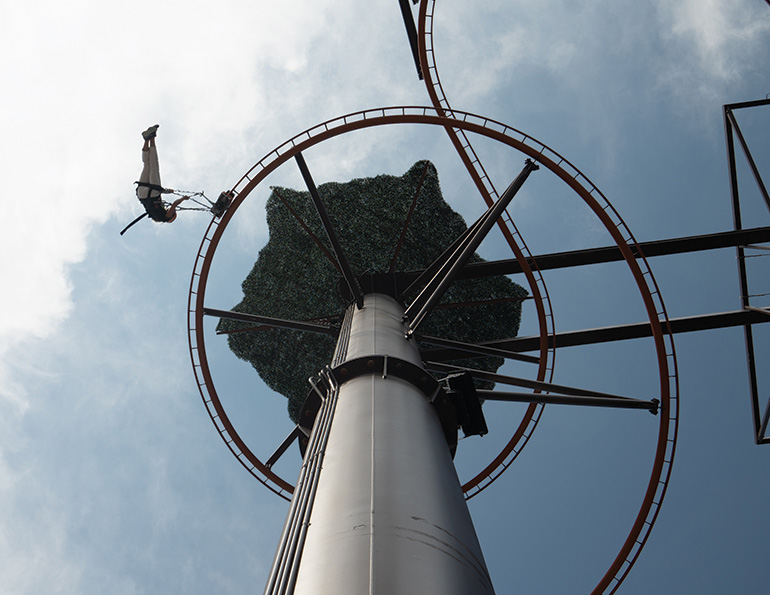 A zip line that can turn corners—the technology behind the world's first Switchback rail-to-cable ride at Lumberjack Feud—could be a game-changer.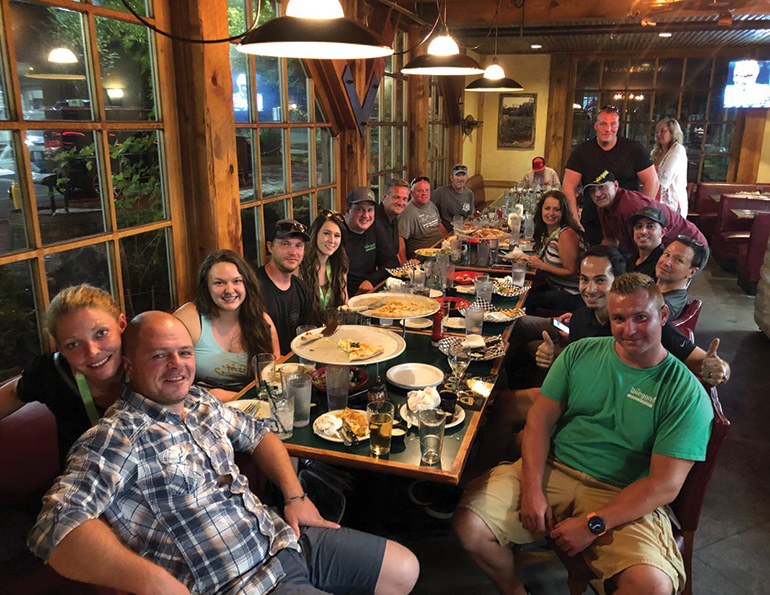 Campers grab dinner after a seven-coaster tour courtesy of Wiegand.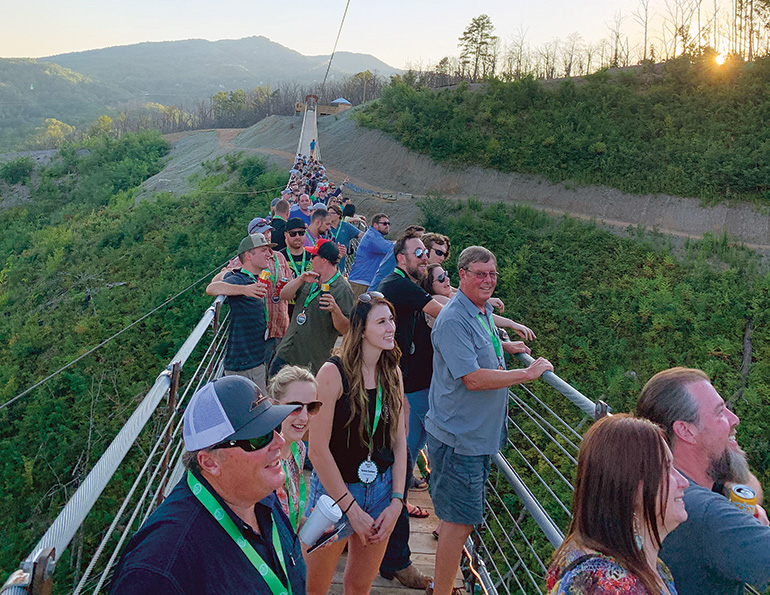 Sunset stroll across the SkyBridge at Gatlinburg SkyLift.
MSAA MEETINGS & TRADE SHOW GRAND GENEVA, WIS., AUG. 18-21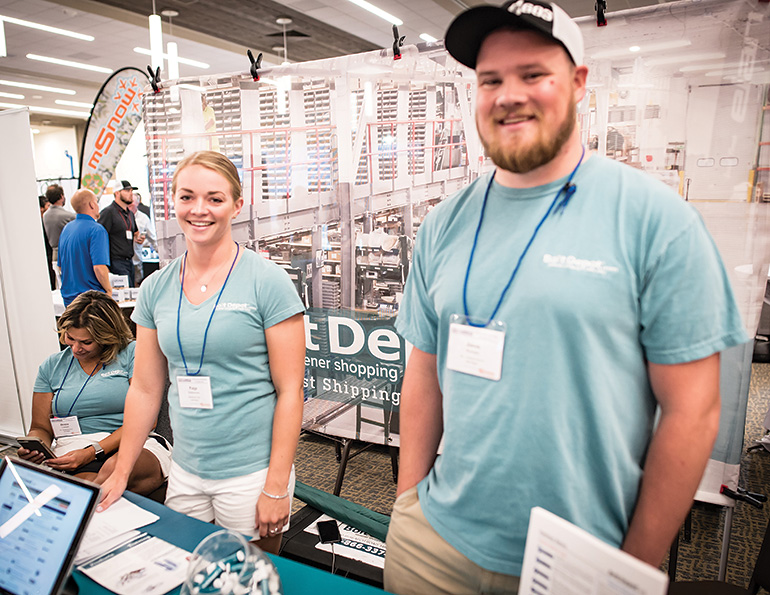 Bolt Depot's Paige Mathewson and Jason Borque stand ready to talk nuts and bolts, literally.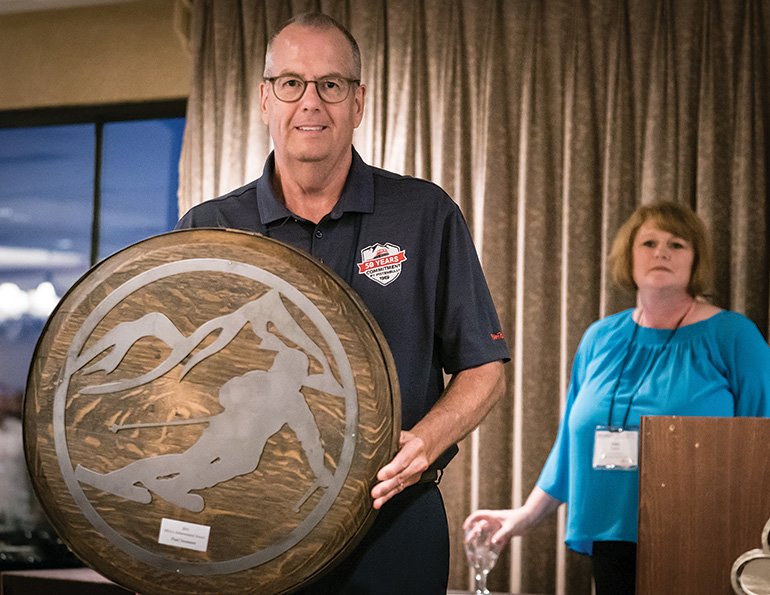 Paul Swanson of PistenBully (and previously of Tucker), also a former manager of the Midwest Ski Association, forerunner of MSAA, was honored with the Jim VanderKelen Achievement Award.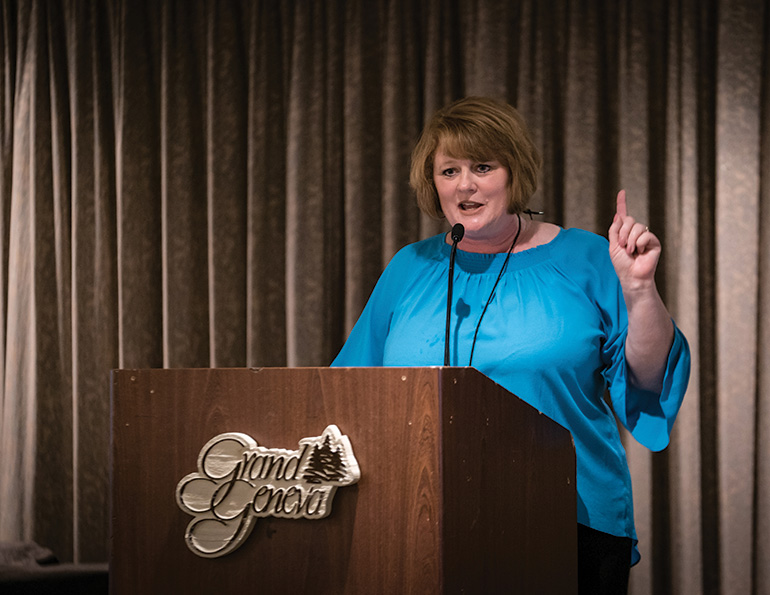 MSAA president and executive director Amy Reents speaks to a packed room.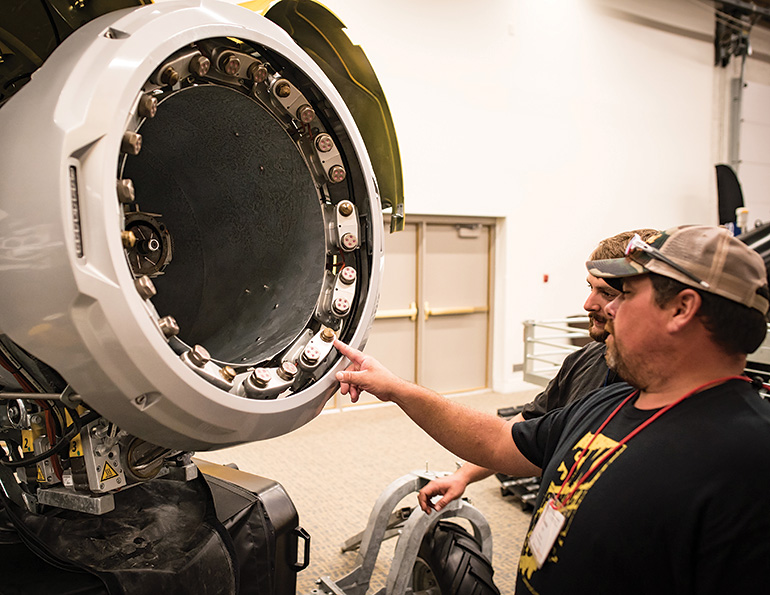 Getting up close with the latest equipment at the trade show.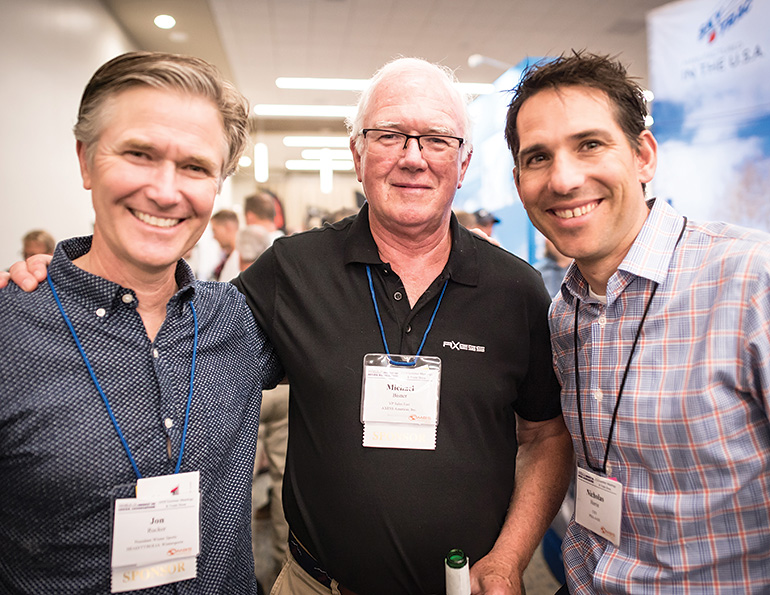 (L to R) Jon Rucker, HEAD; Mike Bisner, AXESS; and PSIA/AASI president Nick Herrin.
New England Summit Sunday River, Maine, Sept. 10-11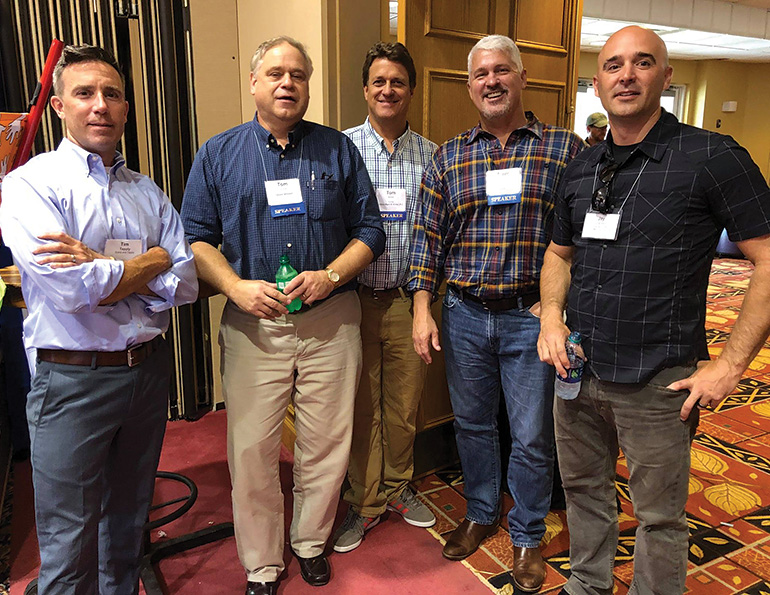 (L to R) ASDA attorneys Tim Tapley, Tom Quarles, and Tom Aicher with NSAA's Dave Byrd and Jay Scambio of Loon Mountain Resort, N.H.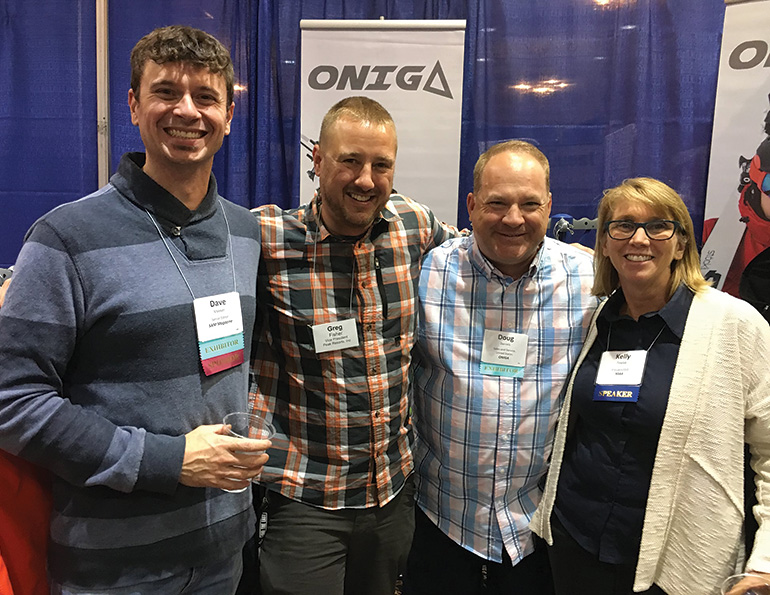 A group of Mount Snow alumni catch up at the show: (L to R) SAM's Dave Meeker; Vail Resorts' Greg Fisher; Doug Daniels of ONIGA; and NSAA president Kelly Pawlak.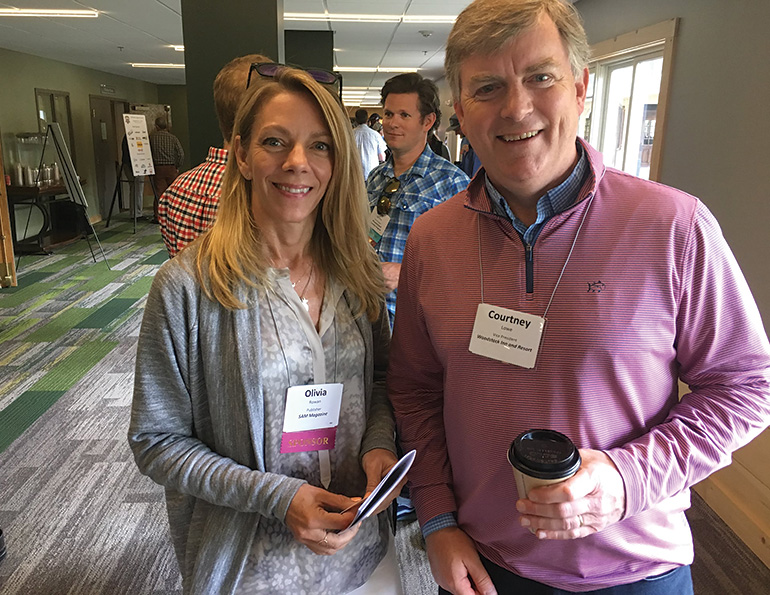 SAM's Olivia Rowan catches up with Courtney Lowe of the Woodstock Inn and Suicide Six, Vt.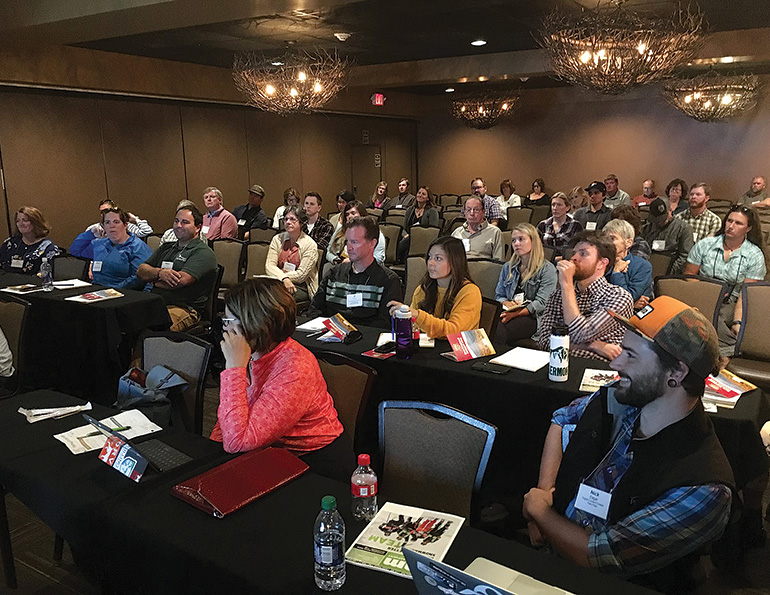 The NASJA Communicators Camp packed the room.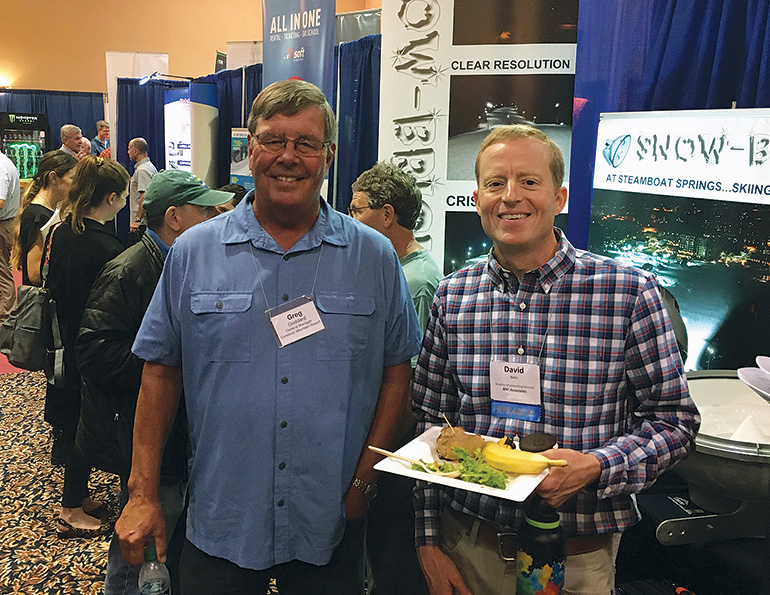 Gunstock's Greg Goddard and Dave Belin of RRC check out the trade show.
ISKINY/PSAA Expo Hunter Mountain, N.Y., Sept. 16-18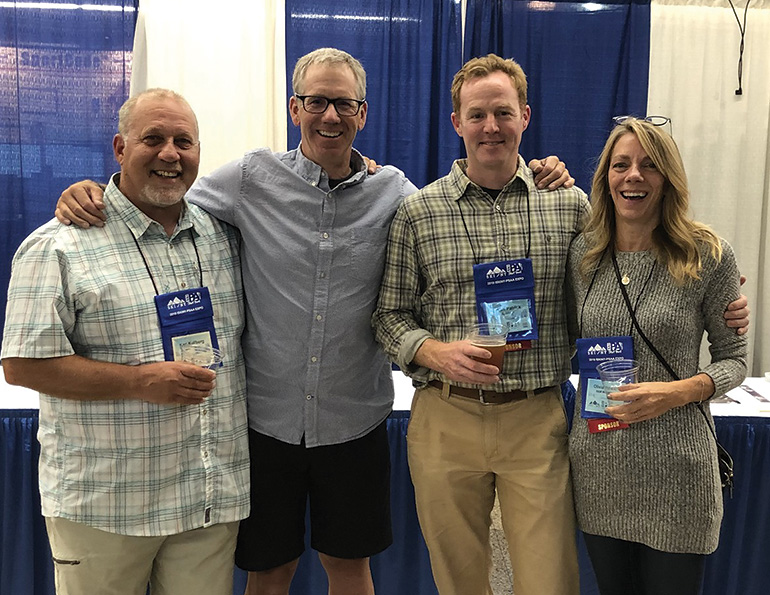 (L to R) Karl Kulberg of Mount Peter; Tim Bruce and Ryan Patrick of Safehold Special Risk; and Olivia Rowan, SAM Magazine, are all smiles at the trade show.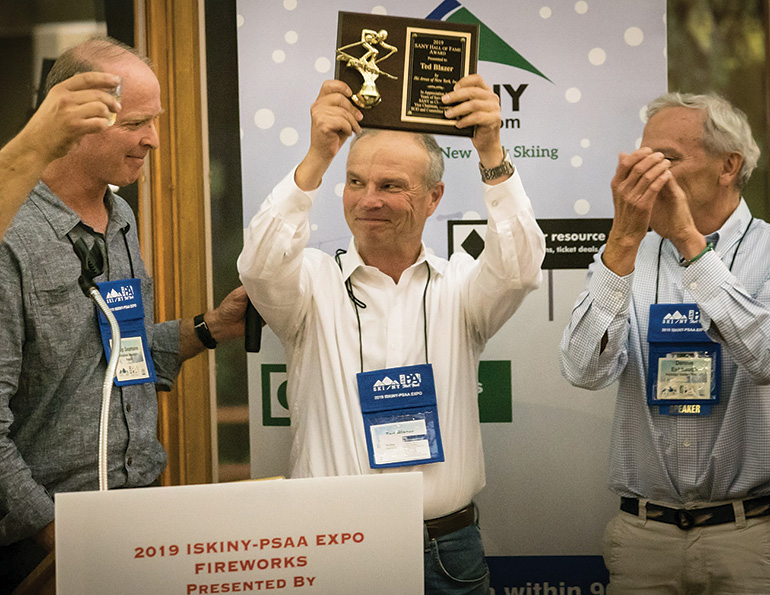 im Blazer accepts the SANY Hall of Fame award from Windham Mountain's Chip Seamans and Holiday Valley's Dennis Eshbaugh.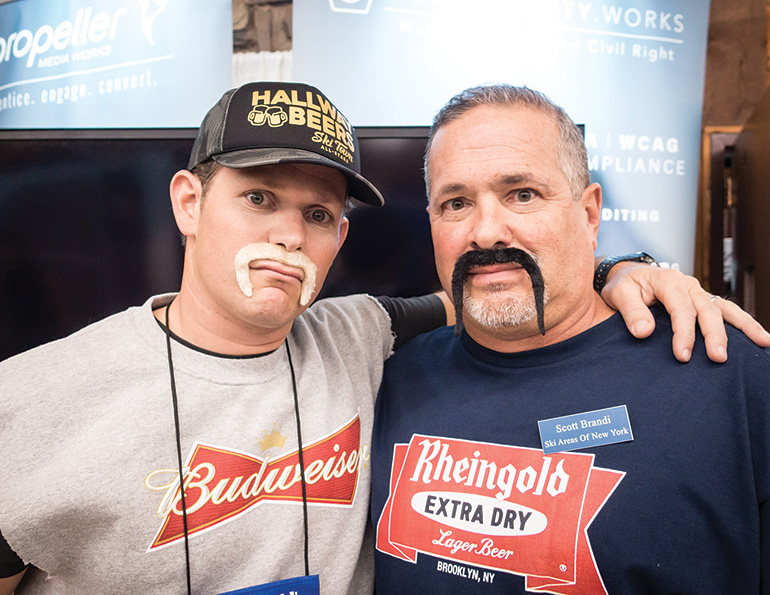 MountainGuard's Tim Barnhorst and SANY president Scott Brandi take the show very seriously.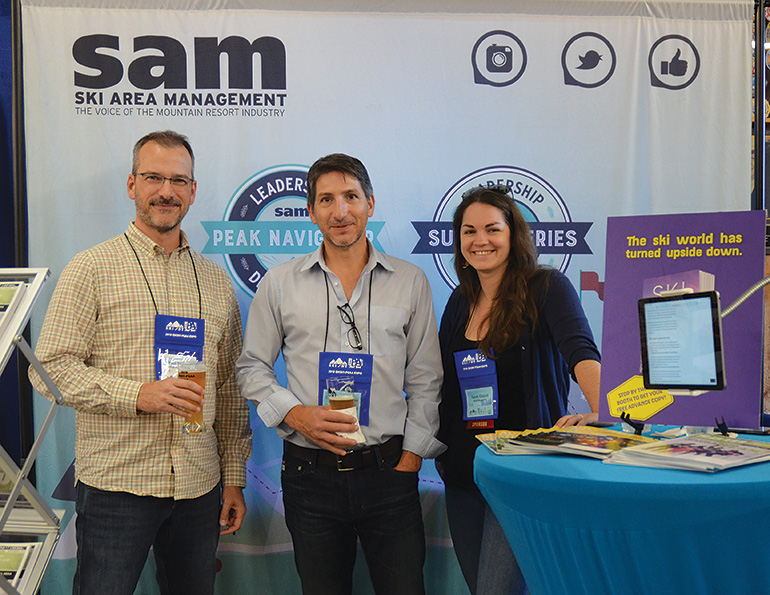 High Peak Group's Paul Thallner; Casey Parliament of InTouch; and SAM's Sarah Borodaeff talk about leadership development.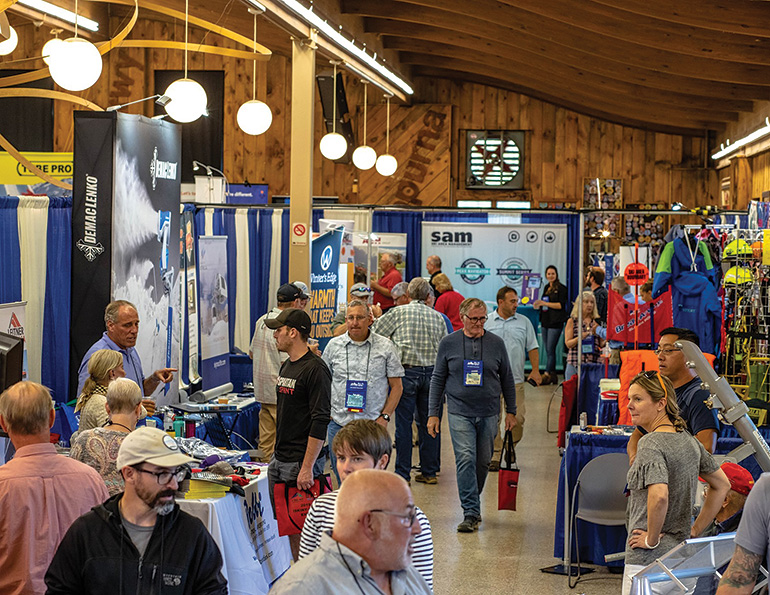 The trade show hall was abuzz as attendees prep for winter.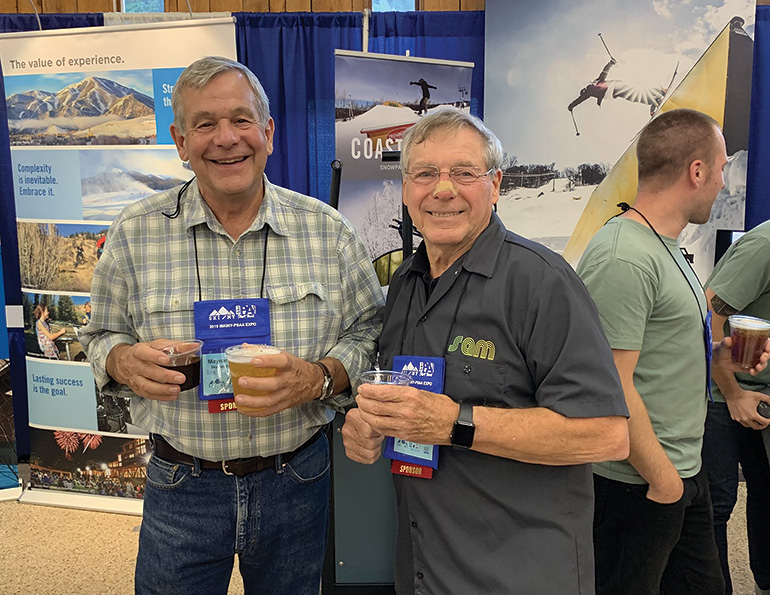 Skytrac's Maynard Russell and "Idea Files" mastermind Sam Geise catch up over some beverages.
Mountain Technology Symposium Jay Peak, Vt., Oct. 2-4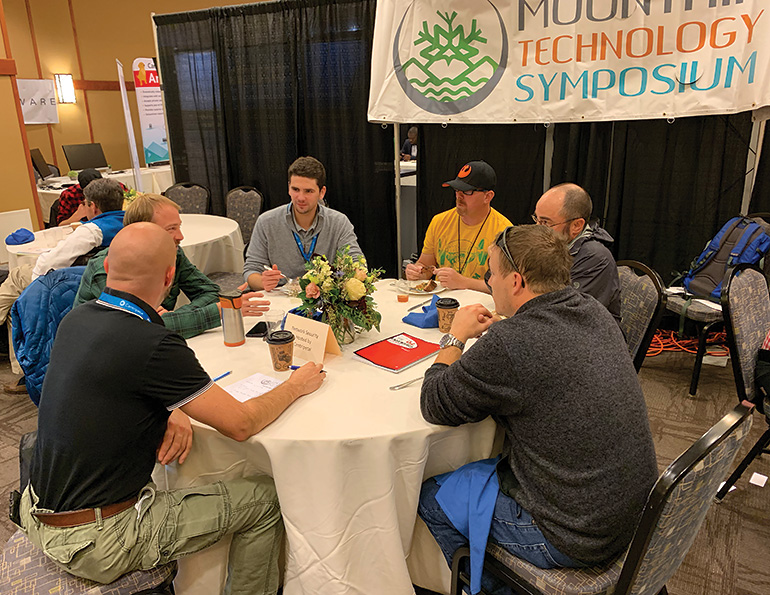 Attendees participate in roundtable dicussions.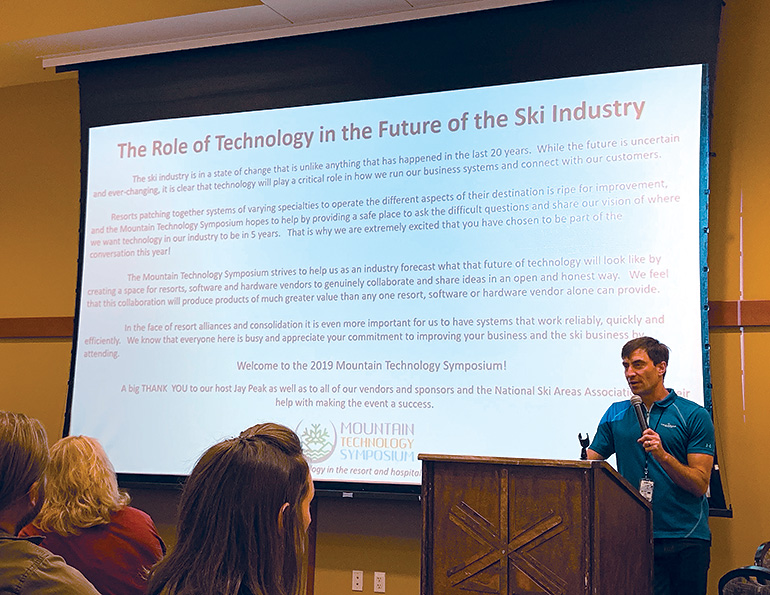 Organizer Chris Jaquet of Telluride opens the conference with a discussion on the future of technology in the industry.