GROWTH: THE LONG VIEW
The National Ski Areas Association (NSAA) formed the "Growth Committee" in 2018 to develop ideas for how the mountain resort industry can best approach the issue of growing participation in skiing and snowboarding. The committee came up with a slew of ideas, and now several small groups are working to develop the best ideas of the bunch. "Some of the groups are still brainstorming and doing research, and others are working on projects," NSAA president Kelly Pawlak told SAM.

One of the first initiatives to come to fruition is the launch of discoversnow.org. At press time, it was set to go live Nov. 1. To start, the site aims to introduce new guests to skiing and snowboarding opportunities this winter. Eventually, according to NSAA, the website will "serve as a clearinghouse for all forms of mountain resort recreation across all four seasons."

Similar to how Learn to Ski and Snowboard Month (LSSM) operated its website, resorts are responsible for populating their own information on discoversnow.org. And as it was with LSSM, the small amount of time it takes to enter the requested info is time well spent. This winter, NSAA is only asking resorts to provide learn-to deals, programs, and events for first-timers and beginners. PR efforts and other marketing will raise public awareness of the website.

Compared to LSSM and other past initiatives, NSAA is broadening the scope of its efforts to grow participation beyond beginners and new skiers and riders. "Of course, attracting new skiers and riders will always be paramount to sustainable growth, but we also believe that other segments such as core, lapsed, and revival skiers are significant opportunities for us to grow the sport," says Pawlak.

Many ski areas nationwide plan to continue leveraging the momentum of LSSM and its January-focused learn-to efforts because it works well for them (see "Life Without LSSM," p. 26). But it didn't work for every resort. "We are asking ski areas to work on growth initiatives that best suit their resorts and customer makeup," notes Pawlak.

So NSAA is evolving its approach. The industry-wide LSSM in January paid huge dividends thanks to excellent PR efforts that earned mountains of exposure. But many ski areas with sold-out ski and snowboard schools were reluctant to offer the discounted learn-to packages often asked for as part of the push. Why give away what you can sell—or, in some cases, have already sold?

So those NSAA working groups are now focused on developing resources ski areas can use to retain and activate a variety of different consumer demographic groups. For example, the "Energize the Core" group is exploring the possibilities of getting the core segment to ski one more day. The group plans to present its findings at this winter's eastern and western NSAA conferences (see the Industry Calendar, p. 20).

There's still a long way to go, though. "The good news is that there are so many other discussions taking place and programs being developed," says Pawlak. "On the flip side, we are just getting started, so it will take a little while to see the outcomes."
RACING AHEAD
If somewhat non-traditional locations and expanded television airtime are any indication, competitive ski and snowboard events of all varieties are appealing to more than just core snowsports fans. Competitions of all sorts are enjoying a renaissance, and are raising the visibility of winter sports nationwide.

Bigtime in the Northeast. On the international racing scene, the FIS World Cup women's races at Killington, Vt., have matured into an annual stop. For the fourth consecutive year, the Killington Cup women's slalom and GS competition will be held Thanksgiving weekend. The three-day-long event continues to grow: It drew more than 30,000 fans its first year, and more than 40,000 last year.

The event is always lively, and fans are vocal in their support for the athletes as they crest the final face and rip into the finish area. "All the athletes feel like rock stars!" says Tom Horrocks, chief of press, adding that the incredibly popular races "have truly set the standard for the women's FIS Alpine World Cup worldwide."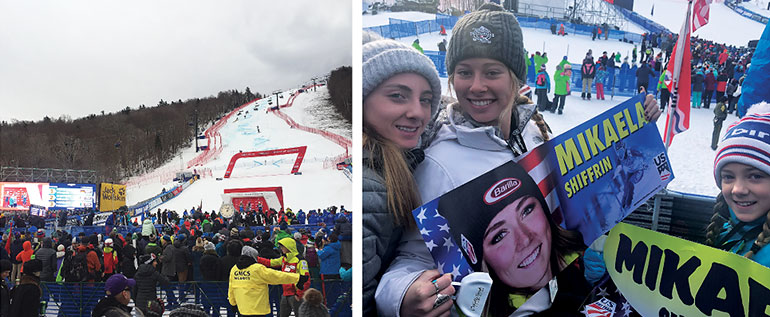 Left: The Killington Cup Women's slalom with upclose action for 40,000 eager spectators. Right: Mikaela Shiffrin's fans are hoping she defends her title for the fourth year in a row on Thanksgiving weekend.

The festival-like atmosphere features fireworks and live music, but the major attraction is Olympian Mikaela Shiffrin, who attended Burke Mountain Academy in Vermont. She's won the race three years running, and will be back to defend her title again.

Southern exposure. Speaking of Olympians, our most consumer-facing event, the Winter Olympics, is still two years out, but U.S. Ski & Snowboard aims to capture the public imagination ahead of Beijing 2020 by holding FIS Big Air events in major American cities. On Dec. 20-21, the competition heads to SunTrust Park in Atlanta, Ga., where the average temp in December rarely falls below 40°F.

The stadium will feature a 15-story-tall steel scaffold jump, which will be covered with an impressive 800 tonnes of snow. Male and female athletes will reach speeds up to 40 mph as they drop in on the 40-degree pitch and boost up to 70 feet in the air.

Event organizers expect to host 40,000 fans over the two days. "The Visa Big Air at SunTrust Park will bring our sports out of the mountains and to the people in a major metropolitan area," says Tiger Shaw, president and CEO of U.S. Ski & Snowboard.

The Tour returns. The World Pro Ski Tour (WPST), a U.S.-based dual slalom competition, is also looking to bring new fans into the sport. The format pits racers head-to-head, bringing consumer-friendly drama and dynamism to the technical world of ski racing. "We ultimately hope to draw more attention to the most exciting and easiest to understand ski racing format in the world," says new WPST CEO Jon J. Franklin.

The WPST is the successor to the pro racing tours of the 20th century, and is heading into its fourth season. Franklin took the helm this spring from Ed Rogers, who ran the U.S. Pro Ski Tour in the 1990s and was instrumental in relaunching WPST in 2017.

This year's six-race series will kick off Dec. 14-15 at Vail Mountain, Colo., and return to Sunday River, Maine, Apr. 4-5, for the WPST Finals.

Making a move. The Winter Dew Tour also has some changes underway. The annual competition and festival is moving from Breckenridge, Colo.—where it's been for more than a decade—to Copper Mountain, Colo. "We are ready to get started on taking the event to a whole new level in terms of event progression and service to the athletes and fans," says Courtney Gresik, Dew Tour vice president and general manager.

The four-day event, Feb. 6-9, will see male and female athletes competing in individual halfpipe, slopestyle, and para competitions, a Team Challenge competition, industry award shows, and a special invitational competition.

Taken together, resorts and event operators are working to capture some of that Winter Olympics marketing magic with new and improved tent-pole competitions that bring world-class athletes and eager spectators together. Seems like a good plan.
SUPPLIER NEWS
Two AQUATIC DEVELOPMENT GROUP (ADG) waterpark projects have won the World Waterpark Association's Leading Edge Award for 2019: The Kartrite Resort & Indoor Waterpark, and Island H2O Live!.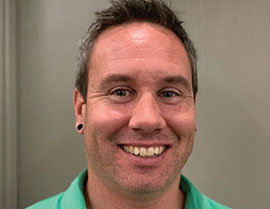 Conor Rowan, general manager of Star Lifts USASTAR LIFTS USA has promoted Conor Rowan to general manager.
Jürgen Pichler, head of marketing for Doppelmayr.DOPPELMAYR named marketing veteran Jürgen Pichler as its new head of marketing in August.

WORLD CUP SUPPLY, INC. (WCS) brought on Bob Kimball as chief operations officer in August.

HEAD/TYROLIA promoted Cameron Smith to the position of U.S. competition and team manager.

BURTON has become the first snowboarding company to be recognized as a Certified B Corporation.
PEOPLE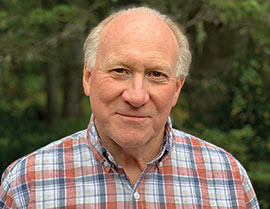 Jim Haas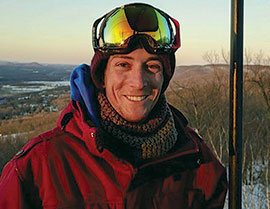 Kristopher O'RourkeIndustry veteran Jim Haas has become general manager of Big SNOW America, N.J., the new real-snow, indoor, year-round ski and snowboard center at the American Dream retail complex. Also joining the management team is Kristopher O'Rourke, slopes manager.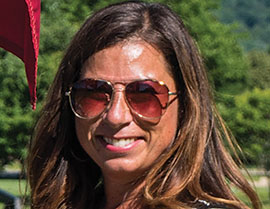 Nikki Klein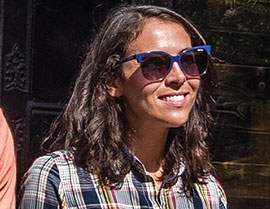 Kate EshbaughAt Holiday Valley Resort, N.Y., Allen "Skip" Yahn passed the gavel as chairman of the board to John Northrup. Longtime executive Bonnie Koschir was named to the board of directors, filling a position left by the retirement of director Jerry Bianchi. Koschir will retire from her position as vice president of resort operations in June 2020. Her responsibilities will be shared by two up-and-coming leaders: Kate Eshbaugh, currently health and safety manager, will become skier services director; Niki Klein, currently sales director, will become resort services director.

Andrew Roy joins Whaleback, N.H., as the new mountain manager. ... Eric Kelley is the new junior school manager at Stratton Mountain Resort, Vt.

At Sugar Mountain, N.C., Morgan Lecka is the new director of group sales, and Dick Casey is now equipment rental and repair manager.

Tracy Bartels is moving from Keystone Resort, Colo., to assume the role of general manager at Mount Sunapee, N.H., effective Nov. 18. She will replace Bruce Schmidt, who is transitioning back to Okemo, Vt., where he'll again serve as vice president and general manager. He will also oversee Mount Sunapee and Crotched Mountain, N.H.

After a 39-year career at Gunstock Mountain Resort, N.H., including the last 21 years serving as general manager, Greg Goddard will retire from the resort in August 2020. ... Mount Snow lodging controller Carol Lewis retired in late October after a 41-year career at the resort. ... Dave Mosher, 12-year veteran of the Dartmouth Skiway and before that Sugarbush Resort in Vermont, retired from the Skiway Oct. 1.

In the Midwest, Bolan "Bo" Bigelow was appointed outside operations manager for Mont du Lac Resort in Superior, Wis. ... Crystal Mountain, Mich., named Stephanie Scott vice president of retail and wellness services.

In Colorado, Sarah Jones has been named the first-ever director of sustainability and community engagement at Steamboat Ski Resort. ... Andy Spielman joined Silverton Mountain Ski Area, Aspen Heli Skiing, and Silverton Mountain Guides as chief operating officer and general counsel.

At Vail Resorts (VR), executive vice president Chris Jarnot will be stepping down at the end of 2019. To manage its rapidly expanding portfolio, VR has created three new senior leadership roles at the Broomfield, Colo., HQ: Bill Rock now oversees all of VR's mountain resorts in Colorado and Utah. Pete Sonntag oversees Whistler Blackcomb, Stevens Pass, the three Lake Tahoe resorts (Heavenly, Kirkwood, and Northstar California), and the three Vail Resorts properties in Australia (Perisher, Hotham, and Falls Creek). Doug Pierini continues to oversee Stowe Mountain Resort and Okemo in Vermont, and Mt. Sunapee, N.H., and adds the company's three Midwest resorts (Wilmot Mountain, Wis.; Afton Alps, Minn., and Mt. Brighton, Mich.) along with the 17 former Peak Resorts areas in the Northeast, Mid-Atlantic, and Midwest.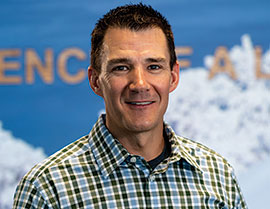 Matt Jones, vice president and general manager of Kirkwood Mountain Resort, Calif.At individual VR resorts, Mike Goar has become COO for Park City Mountain. Geoff Buchheister is now COO of Whistler Blackcomb. Tom Fortune ascends to general manager of Heavenly Mountain Resort. Jody Churich serves as vice president and GM at Keystone Resort, Colo. Matt Jones becomes vice president and GM for Kirkwood Mountain Resort, Calif.

Elsewhere across the West, Benny McGinnis is the senior parks manager–innovative environments for the forthcoming Woodward Park City action sports complex. ... Mt. Hood Meadows promoted Melissa "Mel" Toney to VP of mountain operations.

On the association front, Andy McKeon was named chief marketing officer of U.S. Ski and Snowboard. ... Protect Our Winters (POW) hired Kerstin Ulf as its brand and marketing director.

PSIA-AASI has named the 2020-24 National Team coaches: Jeb Boyd, head coach; Michael Rogan, alpine coach; Matt Boyd, alpine assistant and development coach; Eric Rolls, snowboard coach; Tony Macri, snowboard and development coach; Greg Dixon, telemark coach; Geoff Krill, adaptive coach; and Emily Lovett, cross country coach.

The board of Outdoor Industries America named industry veteran Steve Barker as interim executive director. … Emily Newman has been named executive director for Camber Outdoors.
AWARDS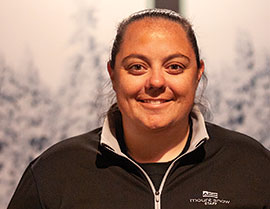 Jenny Darrigo, Mount Snow's resort rental manager, won the most votes in SAM's "10 Under 30" contest, "Who's most likely to be your future boss?"Jenny Darrigo, Mount Snow's resort rental manager, received the most votes in the SAM "10 Under 30" contest for "Who's most likely to be your future boss?" Congratulations, Jenny—we have our eye on you.

Ted Blazer was honored with the 2019 Ski Areas of New York Hall of Fame Award.

During the association's 50th anniversary event in September, Ski California honored Mike Dillon with the Bob Roberts Award of Excellence for his government relations efforts.

The readers of Condé Nast Traveler recognized Crystal Mountain, Mich., as the No. 2 resort in the Midwest, right behind the Grand Hotel on Mackinac Island, Mich., in its annual Readers' Choice Awards.

The New England Ski Museum will present the Spirit of Skiing Award to World Cup race organizer and snowboarding advocate Anna M. McIntyre.

Aspen Skiing Co. was recognized recently with a Colorado Governor's Citizenship Medal for its leadership role in the community.
OBITUARIES
U.S. Ski & Snowboard ski racing official Allen Church, 91, died Aug. 17 in Albuquerque, N.M., after a long illness.

Cross-country ski advocate Tom Kendall died in September from injuries suffered from falling off a roof. A longtime fixture on the Northeast ski scene, Kendall was a 2015 inductee into the Maine Ski Hall of Fame, skied for Dartmouth College, was the cross-country assistant chief of protocol at the 1980 Winter Olympics in Lake Placid, and served as chief of timing at the 2002 Winter Olympics in Salt Lake City.

The first Olympic and professional ski racer to call Vail Mountain home, Pepi Gramshammer, whose Hotel-Gasthof Gramshammer and Pepi's Bar and Restaurant became resort icons, died Aug. 17. He was 87.

Canadian ski cross racer Mikayla Martin, 22, died Oct. 1 after a mountain bike accident in her hometown of Squamish, BC.
Alexander "Woody" Woodruff Anderson died Oct. 6. Anderson served as general manager and vice president of Park City in the '60s and '70s, purchased Pomerelle Mountain Resort in Idaho in 1973, and was president of Magic Mountain Ski Resort, Idaho, from 1977 to 1984. Anderson was inducted into the Professional Ski Instructors of America Hall of Fame in 2004 and the Intermountain Ski Hall of Fame in 2007.