BEST OF 2018: A CLEVER OPERATION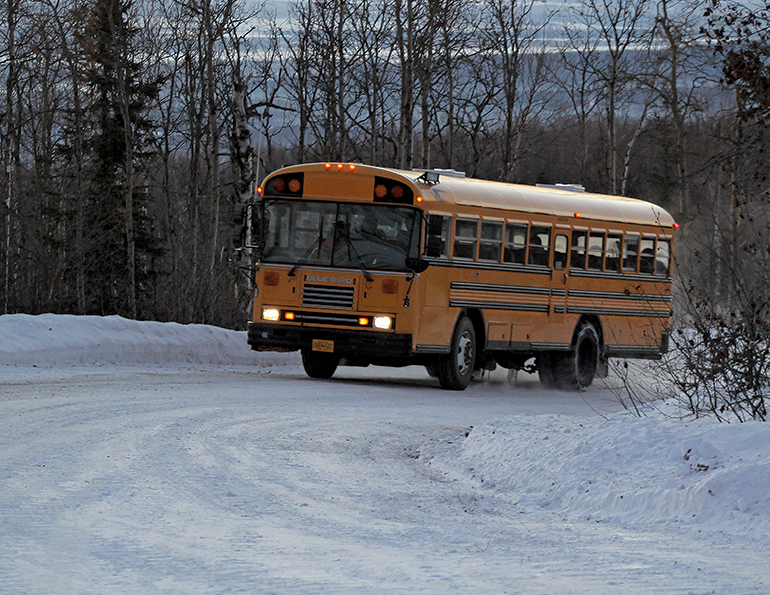 To operate both frugally and efficiently, Moose Mountain in Fairbanks, Alaska, has taken advantage of its climate and snow quality, and reinvented many typical resort tasks. 1) For uphill transport, it buses skiers and riders to the top. It only takes a few minutes to load and unload a full bus, and it's a 10-minute ride to the top of the mile-plus slope with 1,300 vertical feet. Transit time is comparable to a fixed-grip lift. Skiers emerge warm and rested, which makes skiing at 0°F quite comfy. 2) With low annual snowfall (60 to 70 inches) and a shallow base, a conventional groomer would dig down to dirt. So Moose grooms its very dry snow with snowmobiles pulling 8-, 10-, and 12-foot-wide blades the area designed. It can groom a half dozen runs in a few hours. It isn't perfect corduroy, but it satisfies Moose's customers. 3) The area used a D9 Cat dozer to cut the trails when the ground was so frozen no blade could cut it. The trees sheared off cleanly. 4) And it mows every fall with a seven-foot brush-hog style mower on a tracked skid loader, so the area can open on thin cover. —Roger Evans, Moose Mountain Ski Area
FROM THE ARCHIVES, MAY 2015: PICKUP CHAIR MOVERS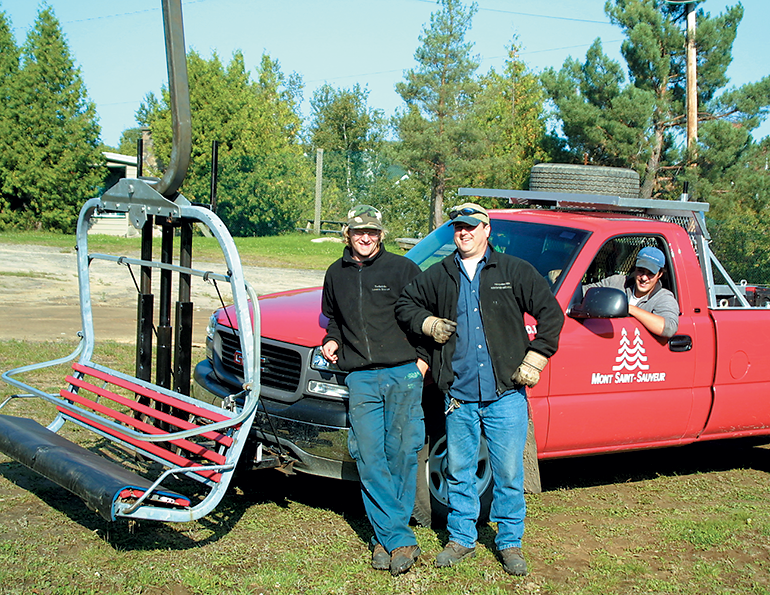 Routine ski lift maintenance at some point involves taking chairs off ski lifts, or putting them back on. The reasons are many: the need to reposition the grips, remove the grips for inspections or NDT, painting the chairs, welding and/or heat treating. It can be a laborious task for a team of people. To make the work, which is most often done by the lift department itself, easier and less strenuous, the mechanics at Mont Saint-Sauveur, Quebec, modified a GMC pickup to do the heavy lifting. And why not? Lots of pickups are equipped with plows attached to the front, and if they can move plow blades up and down ... To complete the modification, Mont Saint-Sauveur's mechanics used a small H beam and angle iron they found leftover in their welding shop, an old hydraulic cylinder from an aged snowcat, and a manual hydraulic pump to provide the power to lift the chairs on and off the haul rope. Now moving chairs is a snap. One person can do it, and back injuries are a thing of the past.
FOR THE FUTURE: ONE SMART RESOURCE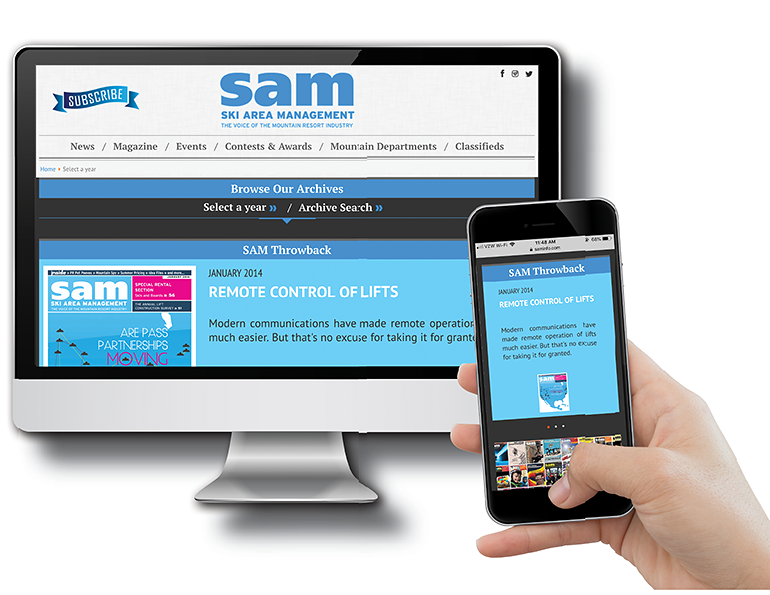 Where can you gain insights about how to solve a dilemma at your resort? From other resorts, of course. And where can you discover their ingenious solutions? In the SAM Digital Archives at saminfo.com. With more than a decade's worth of articles available online, and with older issues being added constantly, the SAM archives are a treasure trove of great ideas covering a broad range of issues large and small, spanning all mountain departments, and beyond. Searching is a snap, and can be done by a single individual with a computer, tablet, or smartphone. It's remarkably cost-effective, too. Subscribers: you're already in! Non-subscribers: learn more at www.saminfo.com/subscribe.