National Winter Activity Center, N.J.

The National Winter Activity Center (NWAC), a non-profit aimed at involving urban youth in winter sports, has invested $26 million since 2016 to renovate and expand facilities at the former Hidden Valley ski area. In 2018, NWAC invested roughly $7 million in a new Nordic complex, ski patrol building, new septic and pump, surface lift, and the start of a large addition to its base lodge.

To ease access to learning terrain, NWAC installed a 270-foot-long Sunkid conveyor with an uphill capacity of 480 pph.

The Nordic complex includes a 1.5 km loop designed by John Morton of Morton Trails, and a "play area" for terrain based learning. The loop has snowmaking, with 10 HKD Vipers and four fans, six hydrants, as well as lights for night use. The 5,000 sq. ft. lodge has a full kitchen, a seating area for meals, and a place for kids to gear up. A 2,000 sq. ft. garage and pump house serves the facility. Both structures are powered by solar panels, which are expected to cut the area's net-metered consumption by half. Work on the complex began in April, and was completed at the end of December.

NWAC also broke ground on a 27,770 sq. ft. addition to the alpine base lodge. The addition, expected to be complete by winter 2020, will include a new cafeteria, two kitchens, and space for equipment. It will increase the building's capacity from 150 to 500 children.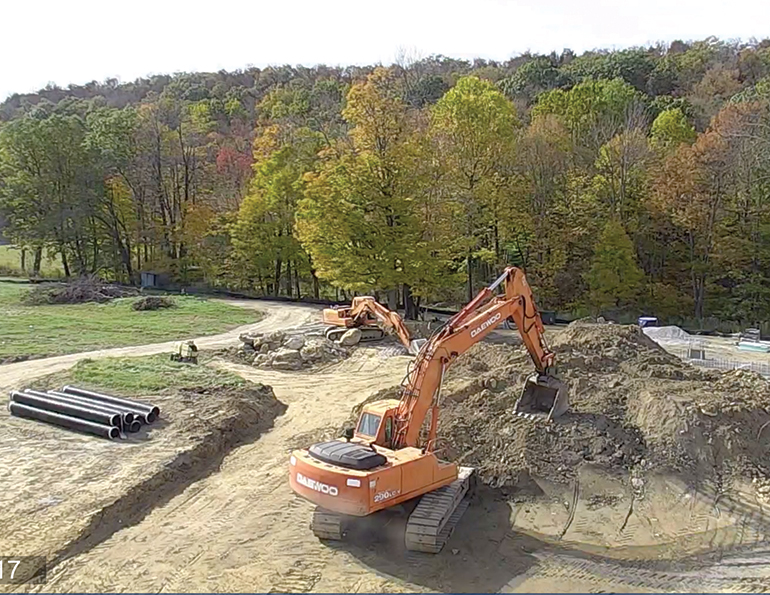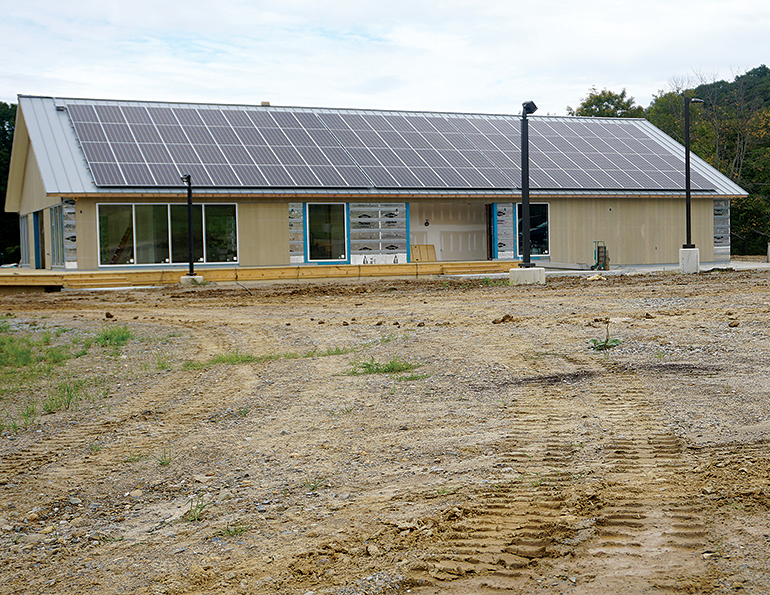 About 15,000 cubic yards of material removed for the addition's foundation was used to re-engineer the start of a competition trail to meet NorAm standards.
Owl's Head, Quebec
As it seeks to become a four-season destination, Owl's Head invested roughly C$20 million in upgrades in 2018. That includes more than C$7.5 million on a massive snowmaking infrastructure overhaul (partly underwritten by utility provider Hydro-Quebec) as the resort moves toward a fully automated system, and about C$5.5 million on base lodge renovations. The rest of the capital went toward improvements to existing lifts, an RFID system and new software, and other upgrades.

Working with TechnoAlpin, Owl's Head replaced snowmaking equipment on 80 percent of its trails. The resort laid nearly five miles of new pipe and added 320 permanently mounted Rubis Evo lances and TR8 fan guns. New, energy efficient water pumps can move three times the amount of water as the old system; they will operate at 3,000 gpm this year, and 4,500 gpm next year.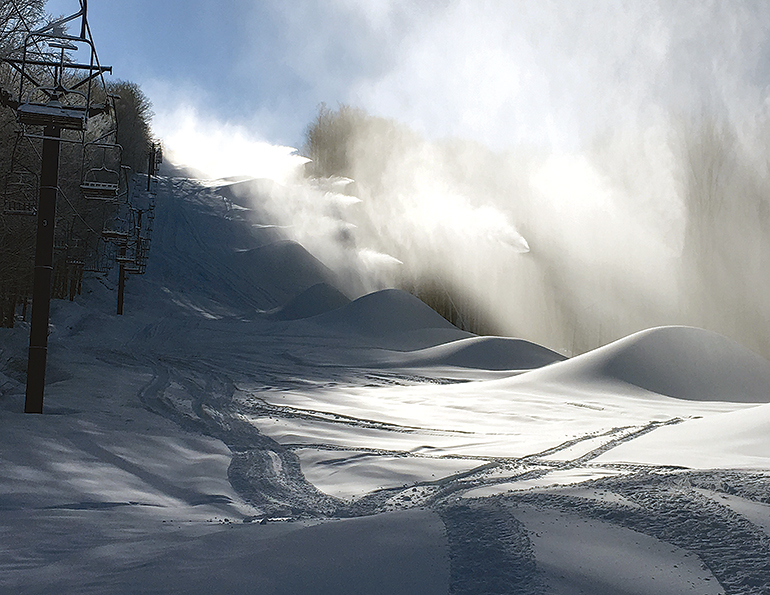 The resort also remodeled its 50,000 sq. ft. ski chalet, giving it a more high-end boutique feel, and renamed it the Montagne Haus. It includes a restaurant, bar, cafeteria, hotel rooms, ski lockers, ski school, and more.

And that's just the beginning: Over the next 10 years, Owl's Head plans to invest between C$160 million and C$240 million. Among the plans: three hotels, upgrades to the golf course and marina, and up to 25 miles of mountain bike trails. Nearly C$26 million will come from the Quebec government as part of its winter tourism initiative.
Mt. Rose Ski Tahoe, Nev.
Mt. Rose completed $2 million in off-season improvements—the latest phase in a decade-long series of investments, much of it in snowmaking infrastructure. Rose aims to be the first resort to open at Tahoe, and one of the last to close, and continued investment in snowmaking is integral to this goal.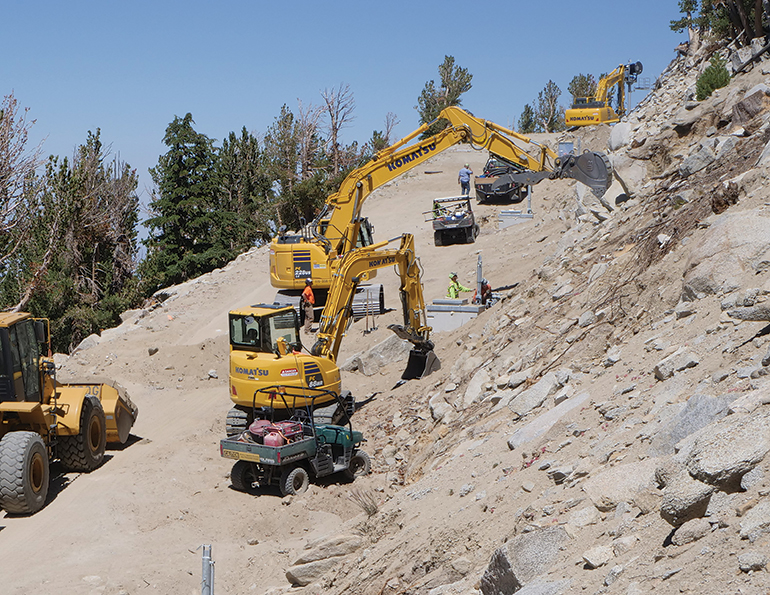 This year, the resort added 17 SMI snowguns—12 Super Polecat fans and five Grizzly sticks—as well as 2,600 feet of new snowmaking pipe. Two new 200 hp pumps from Torrent Engineering double the previous capacity to 2,400 gpm. Work on the snowmaking expansion began as soon as the hill closed last season, and crews completed the installation before Mt. Rose spun lifts on Oct. 19.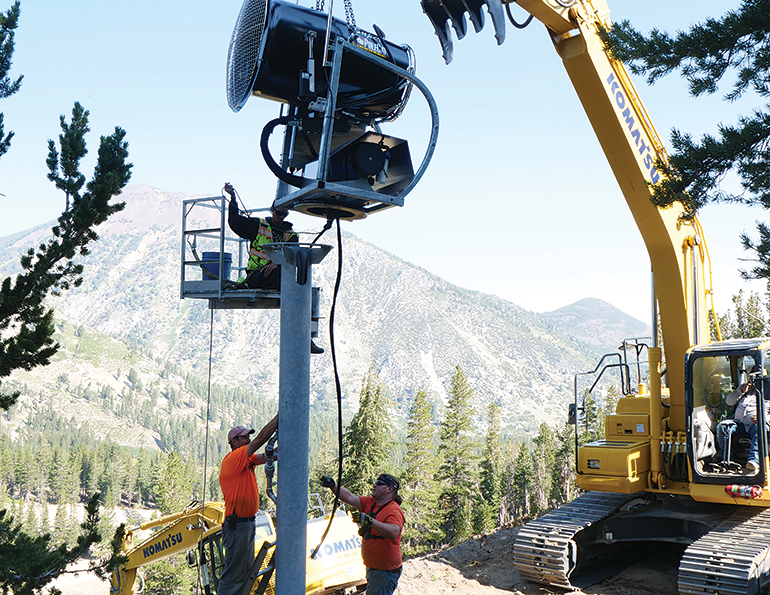 Other improvements included new stairs between parking lots 4 and 5, new plumbing and carpet in the base lodge, and four new LED signs.
Sommets Saint-Sauveur, Quebec
Les Sommets is investing approximately C$16 million in 2018 and 2019 at Saint-Sauveur and its adjacent learning hill, versant Avila, financed in part by the province-wide Tourisme Quebec funding initiative.

The resort added 48 TechnoAlpin V3ee stick guns and installed new snowmaking pipe. The pipe was buried below the frost line for more efficient water supply, and the whole system is fully automated. The installation cost around C$1.7 million.

In addition, the resort renovated the main floor of its base lodge, which houses bathrooms, a rental reception area and rental boots, and constructed a separate rental gear adjustment and distribution facility closer to the slopes, to reduce congestion and streamline the rental process. The new 1,500 sq. ft. building, la boîte à ski (the ski box), cost about C$300,000.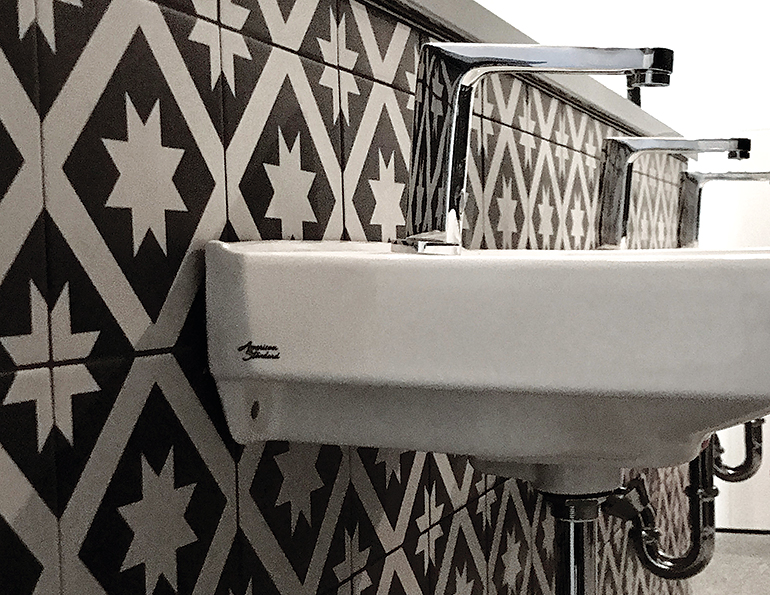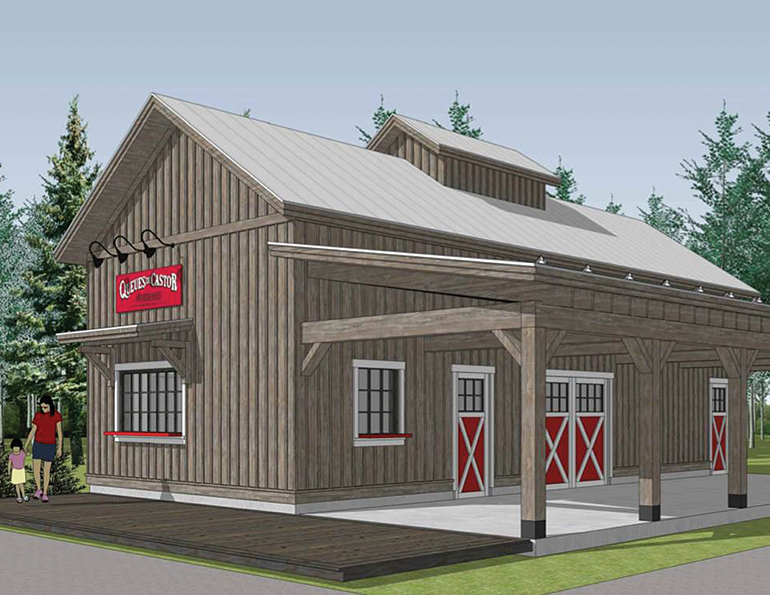 Saint Sauveur and versant Avila also added a 2,000 sq. ft. lift maintenance garage, two yurts for snow-tubing guests, and a Wintersteiger Mercury tuning machine.

For 2019-20, Saint-Sauveur will replace its 1985 Atomic Express quad with a new six-passenger Doppelmayr detachable with heated seats. With Doppelmayr of St. Jerome located just 11 miles from the resort, construction on the C$7 million lift is scheduled to begin in May, with completion in time for next season.
Gatlinburg SkyLift, Tenn.
When wildfires tore through Gatlinburg, Tenn., in 2016, the lift and terminal of the scenic Gatlinburg SkyLift double chair were destroyed. In 2017, owner Boyne Resorts installed a new Doppelmayr Alpen Star triple chair, painted in the original SkyLift's distinctive orange and yellow. The lift ascends 500 vertical feet to Crockett peak.

At the upper terminal, Boyne is constructing SkyLift Park, an activity hub and adventure park for observers and thrill seekers. The park includes the new SkyDeck at the top terminal: an 8,368 sq. ft. multi-service SkyCenter, with a restaurant and bar, along with a 6,600 sq. ft. patio with covered seating, gazebo, and a fire pit. There's also a 1,679 sq. ft. amphitheater for live entertainment and private events (think weddings).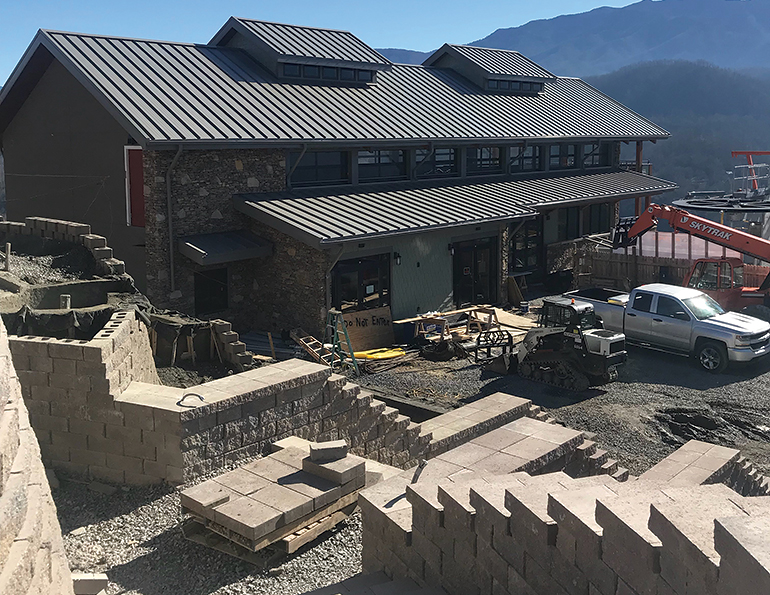 In addition, the 700-foot-long SkyBridge, built by Experiential Resources, Inc., connects Crockett peak with a ridge across a deep gully. The bridge has glass floor panels at its center, to offer visitors a thrilling view to the valley below. The bridge is built on a foundation of micropiles, elements constructed using high-strength, small-diameter steel casing or threaded bar driven 92 feet into the earth. Its six main structural cables, weighing more than 6,000 pounds each, are anchored by 500,000 pounds of reinforced concrete at each terminus.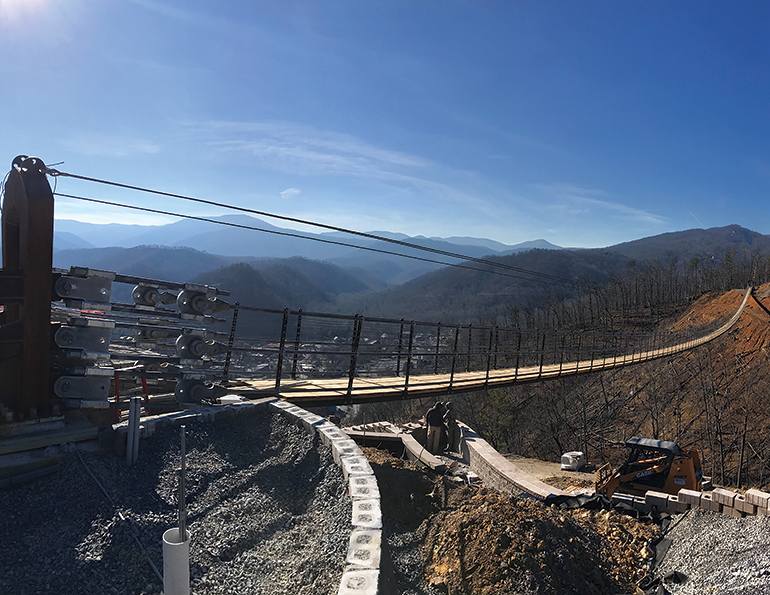 The bridge and deck are both scheduled to open by spring 2019. Future plans for the SkyLift Park include an elevated boardwalk, zip lines, and observation towers.