Is it too mystical to say that every ski area has a soul and a reason for being? Some embrace steeps, powder, and tons of terrain. Others show families the love. Each has its own sense of glory.
For small, independent operations, their glory—and reason for being—comes not in huge lines of hungry pow seekers waiting to shred 3,000 feet of vert, nor does it come from folks around the world nodding in awe at the mention of their resort name.
Instead, small, independent ski areas are often all about the basics: learning, growing, and loving mountain sports life. As Lindsay DesLauriers, who along with other family members just repurchased Bolton Valley
Resort in Vermont, says, "It's just in our DNA."
Detroit Mountain: Triumphant Return
Such is the case at Detroit Mountain, Minn., a small hill that for decades served the community well, then withered away. Now it has sprung back to a vibrant life, welcoming skiers and riders by the tens of thousands from nearby small towns and larger Fargo, N.D., 50 miles away.
"When I first moved here, [Detroit Mountain] had been closed for four or five years," says general manager Jeff Staley. "There was a feeling around town of, 'Yeah, I guess we kind of miss it.' But it wasn't a scream about it."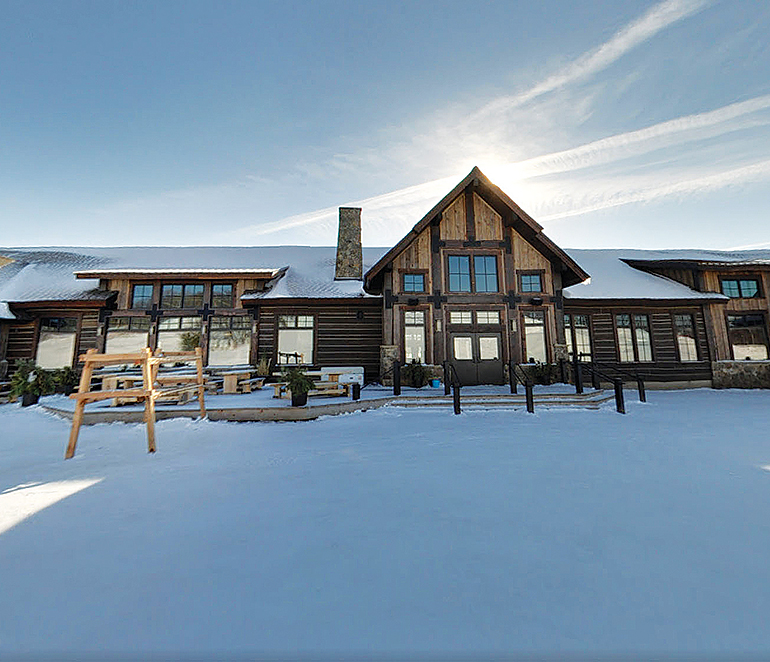 New buildings and infrastructre at Detroit Mountain, Minn., are all part of the ski area's renaissance.
That all changed quickly when the effort to reopen the resort began. "As soon as the idea of it coming back became possible, it was very apparent that it was very much missed. Everyone was reminiscing about teaching their kids and grandkids how to ski, about relationships formed, about first dates on the chairlift there. It was pretty potent stuff, and it fueled us to make this happen," says Staley.
And happen it did. Detroit Mountain reopened in 2014 and is still going strong, creating new skiers and riders by the day.
The mountain keeps lift ticket prices extremely low, topping out at $42, with afternoon and evening prices dipping way lower. It is also committed to bringing school-aged kids into the sport. On any given Thursday or Friday in winter, the ski area welcomes as many as 200 students, something Staley admits is no small feat for a small hill like his.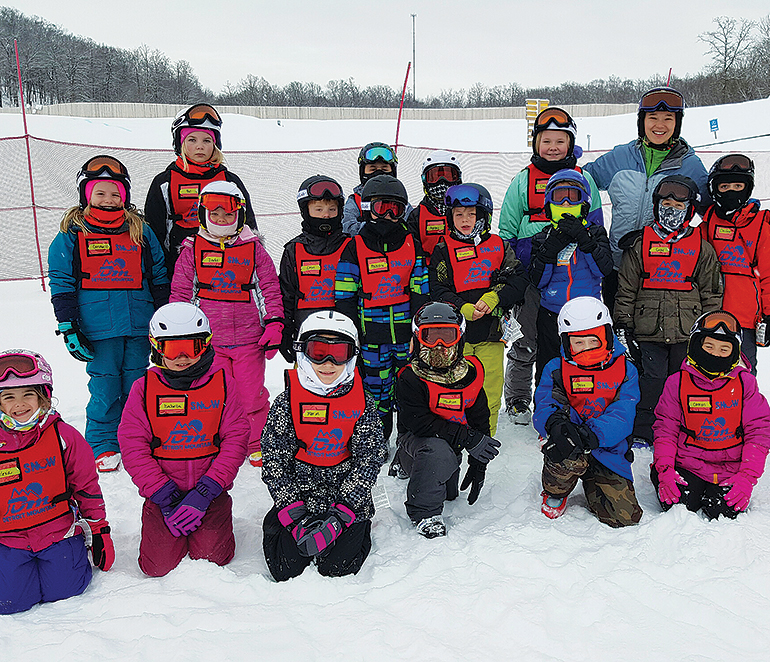 Class is in session at Detroit Mountain.
From that school-lesson base, though, a mountain-loving community has reemerged. With a budget that will keep it in the black so long as the hill brings in 25,000 guests a year, the area is regularly totaling more than 40,000 a season. Knowing those guests are connecting to winter sports life in a real way, Staley says, is magic.
It's also good for skiing as a whole. He points out that 60 percent of skiers learn on a hill that's less than 600 vertical feet (such as his), and then look onward for other spots.
"I've got 1,000 pass holders who are passionate not just about us, but about skiing," says Staley. "We're growing the sport. We're doing the legwork, and that's what it is all about."

Bolton Valley: The Family Calling
In 1966, Ralph DesLauriers and his father Roland founded Bolton Valley Resort in Vermont with a distinct mission: to bring locals into the ski world. As a student at Burlington High School, Ralph looked around and realized most of his contemporaries didn't ski, despite being surrounded by legendary mountains. Bolton went on to change that, teaching generations of locals—as well as newbies and families from all over—not just how to ski, but how to savor the mountain experience. In 1997, the DesLauriers family sold Bolton and moved on.
But the call of the mission never faded. Less than two years ago, the DesLauriers reacquired Bolton. With Ralph and his children at the helm, the area maintains that same goal of welcoming locals—and the world—into a life of skiing and riding.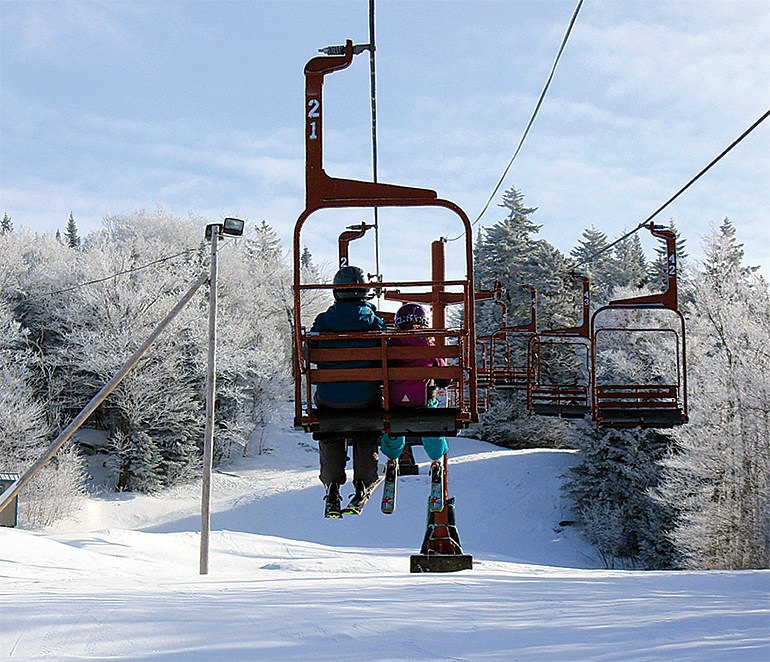 Families bond on the double chair at Bolton Valley.
"Bolton Valley is how tens of thousands of Vermonters learned to ski," says Lindsay DesLauriers, now serving is EVP and COO of the resort. "You ask a Vermonter within an hour or so of here where they learned to ski, and they're almost always going to say 'Bolton.' That's something."
DesLauriers says the family felt this was the right time to resume control, while father Ralph is still actively involved, and the children are in the right place in their lives to take on the hard work of succeeding with an independent mountain.
Their focus remains the same, and more. "Our school program has always been huge, and we will continue to grow it," Lindsay says. "We will do as much as we can to teach as many kids as we can to ski or snowboard."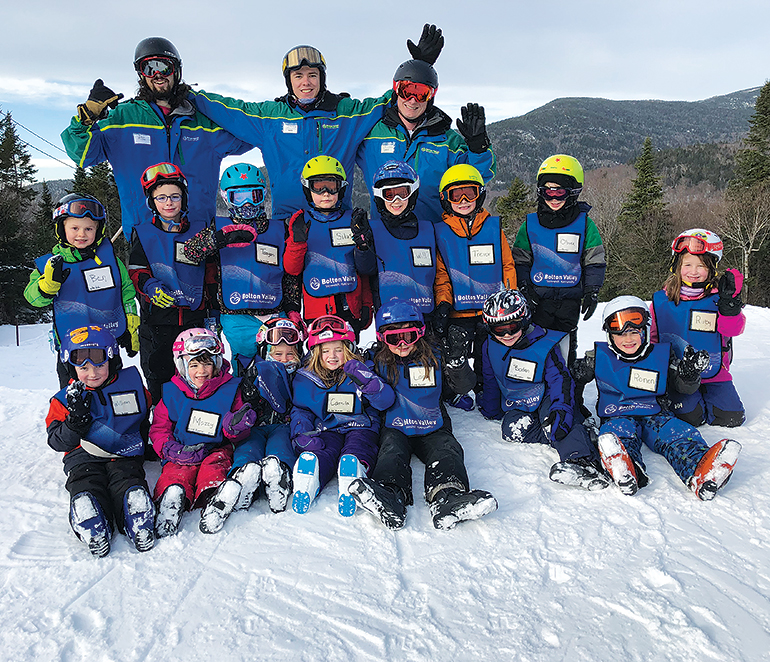 Bolton Valley Ski School group.
Why? "First and foremost, because of dad," she says. "It was and is his mission to bring people into this sport. From that, it's just in the DNA of Bolton Valley."
But she points out that it is also smart business. "People are all asking us [about the school programs], 'what's the conversion?' Well, it's the kids. So much of what a family does centers around the kids and what they love. Get the kids skiing [and riding] and it takes off. Our kids inspire us."
DesLauriers sees other opportunities to grow business, too. With robust backcountry terrain and a novel backcountry lessons program, along with a base area hotel, restaurants, and other amenities ready to be spiffed up, amping up past success will drive future growth.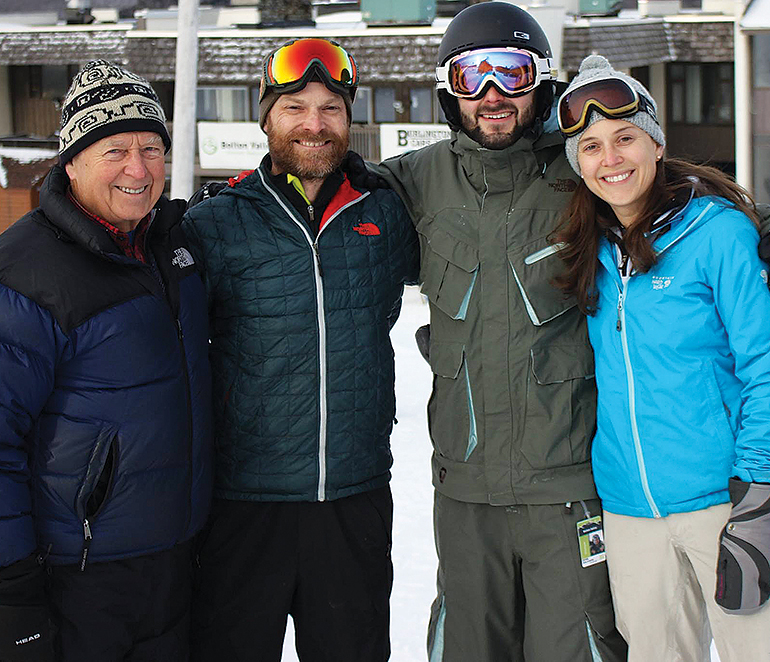 "There's good news in the trends we are seeing," she says. "Household incomes are on the rise for those in the ski community. Bolton Valley was also a destination resort, although some past owners sort of stopped thinking about that. It really does leave a market for us. We will continue to be a local's resort, but we will be a destination as well."
Mount Southington: Feeding the Pipeline
It's not uncommon for Mount Southington loyalists to look onward and head to a bigger hill in time. Mount Southington is fine with that. The well-located Connecticut ski area has mastered its role in teaching folks of all ages how to ski and ride, and how to soak up the good mountain life.
"We're an instructional area," says Mount Southington president and GM Duane Bass. "We're not Killington. You're not going to ride the gondola up and then go into the woods for the powder here."
But what they are, he says, energizes him and his staff. "We are PSIA and Free Ride Certified—a team that's teaching people the right way from the start, and helping people find the love of all this. Basically, we're teaching them all so they can go [to those bigger mountains]. And it's all good."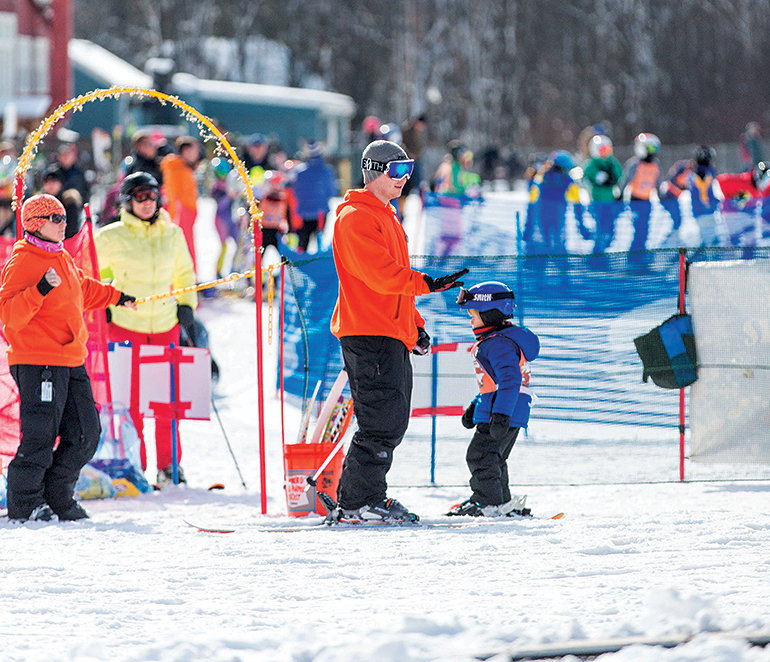 A lesson begins at Mount Southington, Conn.
Mount Southington has a vibrant school program, one that brings in 500 to 700 school kids every day. But the area expands beyond that in its reach, looking to bring newbies in at every level.
One of its more exciting and growing programs, Bass says, is the weekday mom's program. The program is built around the typical "mom" day: drop the kids off at the bus, head to the mountain, lessons, lunch, and skiing for the day, then head home. The result? An influx of families wanting to ski, ride and learn.
"If the moms like skiing, chances are everyone else in the family will follow," Bass says. "You know: mom knows best!"
Southington also has a special program for veterans, race lessons and slalom training for youth, as well as evening adult race series programs that are all very popular.
This diverse menu of programs has led to success, both financially as well as in reaching the goal of building lifelong skiers and riders who want to broaden their horizons at other resorts.
Mount Southington has mastered teaching people of all ages how to ski and ride.
And Bass wants to help make it easy for his guests to move up, seeking mutually beneficial partnerships with larger resorts. Southington had a partnership with Killington in which Southington passholders could ski the big mountain for $35, and he'd like to take that concept further.
"Basically, I'm saying [to bigger resorts], 'How can we work with you? Can we bring our coaches up to you and have a lesson day there? Can we partner with some ticket deals?' We're looking for ways to work with them," he says.
And since Mount Southington is funneling thousands of skiers and riders out into the wide world of mountains, he hopes to find some resorts smart enough to connect and welcome this influx with open arms.
Mount Southington has another strength in all this, Bass says: a dedicated staff that cares passionately about what they are doing. With fully trained instructors at all levels, many of whom return season after season, he and his team are able to build on their success. "We are a family of employees," he says. "The reason a majority of them are here is they love to ski, and they want to share that love."
Lookout Pass: The Granddaddy of Them All
When it comes to starting a vibrant (and free) learn-to program, Lookout Pass in Idaho is the granddaddy and perhaps master of them all: the ski area launched its free learn-to-ski program—this is not a typo—77 years ago.
In all those years the resort has offered totally free lessons to all, it has introduced an average of a thousand newbies to the sport each season. But it doesn't stop there.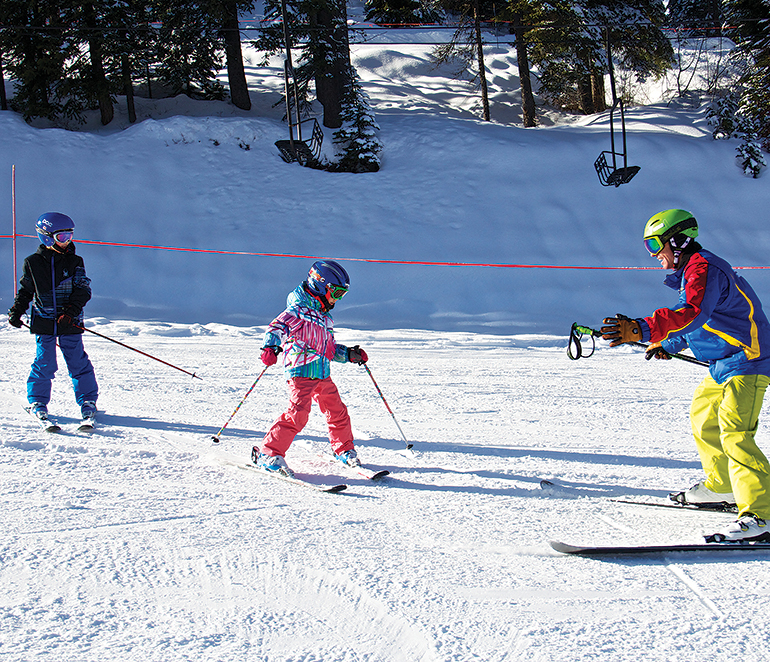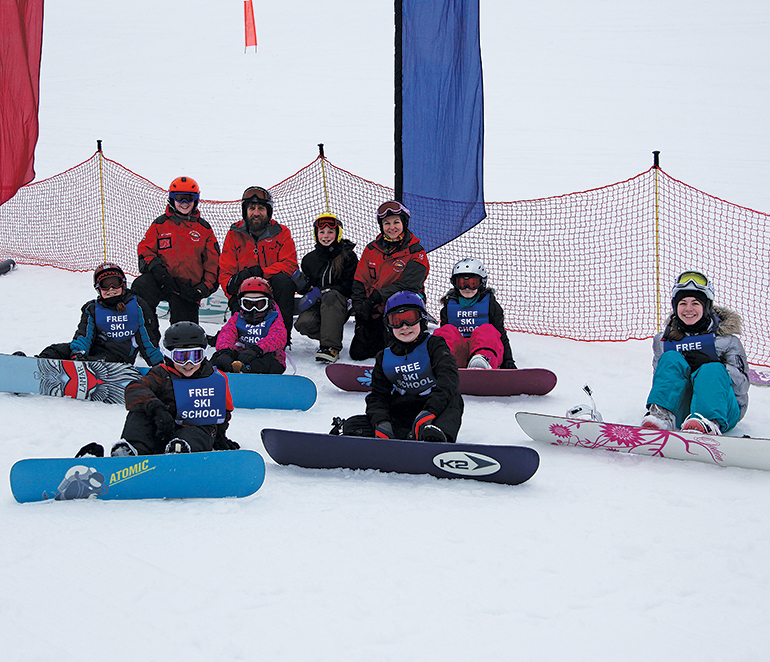 Free lessons for kids up to age 17 have been offered for the last 77 years.
So dedicated is Lookout Pass to building lifers in the sport, its free lessons don't end when you've perfected your wedge. Rather, they stick with you until you're a ripping, rocking, grownup skier or rider.
"It's a huge program that exposes a lot of local youth to the sport," says resort spokesman Matt Sawyer. Lookout's free lessons are offered for all abilities up to age 17, meaning each step of learning remains accessible as kids grow.
The mission is not an easy one, but one that Lookout Pass believes in deeply. "We all know that we absolutely have to get these kids off the couch, get the remote control out of their hands, and get them into the outdoors," he says. "In Idaho, people are kind of stuck in the winter. We offer them a way to get out and enjoy the winter instead of being trapped by it."
Lookout Pass is larger than many learning areas—its permit area encompasses 540 acres and 1,150 feet of vertical. (A major expansion is on the drawing board as well.) And unlike some smaller learning mountains, Lookout Pass has the advantage of abundant snowfall: it averages more than 400 inches of snow a season. That means those who learn here can get a true taste of powder skiing as well. "Once a family comes here and learns and experiences our abundance of natural snow, well, they're usually hooked," Sawyer says.
Powder shots thanks to 400" annually
The joy of it comes not just in seeing the slopes busy with kids learning (and away from the couch) as well as adults, but seeing the same faces as years go on. It also comes in connecting with the stories that come from having started at Lookout Pass.
"I was in the bar the other day [at the base], and the guy next to me told me he learned here as a kid. Now, he is a U.S. Ski Team coach," says Sawyer. "I mean—that's pretty cool, right?"
The area routinely sees multi-generational families out together, each generation of which has begun its ski life at Lookout Pass. That pays off in a sweet way, too: it ups the area's ability to find and keep great staff.
"The kids who grow up in the program don't just disappear [when they age out and become adults]," Sawyer says. "They give back by becoming a mentor or instructor in the program. They buy into it by paying back for all the good they got from it. The place you learn at? You always have a warm place in your heart for it, and often, that calls them back to work here."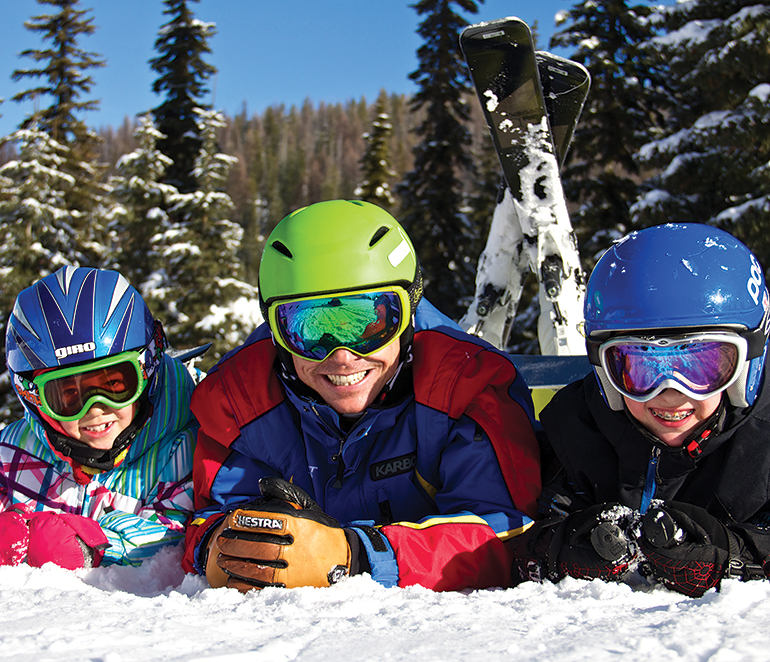 All smiles on a bluebird day.
In other words, the programs that speak to the unique souls of the independent ski areas dedicated to learning create (see how this works?) unique souls who become dedicated to just that. Small, independent ski areas aren't just feeding more passionate skiers and riders into the pipeline—they may just be building new generations of their very own resort team.
Brought to you by Snow Operating, Inc.