Business as usual, rather than innovation, is driving the 2020-21 rental market. With resort consolidation looming over the industry and with a generational shift toward renting vs. buying underway, product intros this year are noteworthy, but limited. (Snowboard report starts on p. 80).
ALPINE RENTAL
By Peter Oliver
Alpine rental offerings, save for a few tweaks, appear to be in a holding pattern. When new, more durable topsheets can become a leading news story for rental skis, you can take that as a sign that innovation for 2020-21 isn't charging full-speed ahead.

REFINED OFFERINGS
ROSSIGNOL alpine division manager Kurt Hoefler says that the company is planning an overall "refinement" of its rental product line for next year. But this year, the line-up, led by its tried-and-true Experience 78 ski, is more or less unchanged.
HEAD USA rental manager Mike Poole says that after a major launch last year of the Ambition and Ambition Pro fleet skis, the only notable addition this year is the Kore 87, which "fills a need for a Western performance rental." Similarly, DALBELLO returns with the FXR, introduced last year, as its go-to fleet rental boot. The lineup for Dalbello's ski partner, VÖLKL, returns essentially unchanged, led by the Deacon 7.6 and Deacon 8.0.
Rob McCutcheon, ELAN's VP of sales and marketing, reports that the Element 76 marches on as the company's workhorse fleet ski. The major new rental products from SALOMON are bindings, the M10 (3-10 DIN) and M11 (3.5-11.5 DIN) with built-in heel rollers to reduce step-in pressure by 50 percent. Otherwise, Salomon's line-up has seen little change.
If it ain't broke ... That said, little change might be a good thing. Perhaps consistency is an indication that companies believe they have refined their rental gear to the point that it suits the needs of shops and their guests. Why mess with success?
When it comes to skis, for example, Poole gushes that the new base material for the Head Ambition models (sold in last year although officially launched this year), holds a tune longer, improves glide and absorbs more wax, reducing maintenance time.
Hoefler extols the maneuverability of Rossi's Experience 78, calling it "easy to initiate at low speed and low angle, but with a long, effective edge length at [higher] speed." Elan's McCutcheon talks of the Element 76's "flex pattern that keeps you on the sweet spot on the center of the ski," with the parabolic characteristics of the groundbreaking SCX "still in effect." The overall implication: If it has proven in the past to be a good idea, it's still a good idea.



BACK TO THE FUTURE
One of the rare new-product intros could prove to be the exception to the steady-as-she-goes rule.
NORDICA is introducing the all-new HF rental boots, aimed at ease of entry and exit. The overall design echoes the rear-entry mainstays from 20-30 years ago, but these are not your father's rental boots. Nordica says that the HF's one-piece liner provides the same performance and comfort as Nordica's Machine family of boots, with an easy entry shell and closure system. The liner wraps around the heel and forefoot like a traditional boot, and has an extremely large opening of 40 degrees to easily slip a foot in and out. An innovative Wonder Lock buckle system allows for hands-free closure—just push the rear buckle down with a ski pole or the other boot. The Maxcontrol Pivot provides alignment between the rear cuff and shell, and lateral support "for immediate ski response." Designed around a 102mm last, the HF 90 R is the men's version, the HF 75 W R, the women's.

BOOTS: FIT OPTIONS EXPAND
A trend in recent years away from the old-school big-bucket approach to rental boots has been established. Gear companies report that many of their customers are willing to spend a few bucks more for better-fitting, better-performing boots. "Resorts are looking for more than just wide buckets," says Hoefler. "They want a diversity of fits and lasts."
HEAD's Advant Edge series, for example, costs "a little more money than the basic BYS boot, but we are seeing really strong sales," Poole says. McCutcheon reports that while most customers still go for ALPINA's basic DSS boot, an upgrade to the four-buckle DSS Discovery has been popular thanks to improved fit and comfort.
DALBELLO is in the second year of its FXR boot. It's "a big jump from the Vantage, which was Dalbello's meal ticket for a long time," says Marker/Dalbello/Völkl VP of marketing Geoff Curtis. Dalbello has abandoned the 4Factor system in favor of the six-sole-length Quick 6 system, with each boot built with its own last, which improves fit. (For the record, Alpina continues to produce boots with 4Factor soles.)
SALOMON, which has been offering its S Pro rental boot in a narrow 100mm last, is adding the S Pro HV, at 102mm, to accommodate additional foot shapes. In short, rental boots these days are designed to fit better. The children's boot market isn't being ignored with the launch of Rossignol's new junior rental boot. Hoefler touts its skiablility, ease of flex, and overall durability, with all-metal buckles. "It's been eight years since our last new kids' boot," Hoefler says.
BOOT TECH
Foot scanning. While companies boast of improved fit, they are not rushing to the aid of rental shops with expensive fitting technologies typically seen at custom boot shops. "We haven't seen a measurable benefit in foot scanning [for rental-boot fitting]," says Salomon alpine commercial manager Chris McKearin. "It's not necessarily creating any efficiency" over standard fitting methods. Wintersteiger's "Future of Rental" system could change that, but it's too early to tell whether it will gain wide adoption.
GripWalk. And when it comes to boots, GripWalk seems to be slowly edging its way toward become the rental standard, with DALBELLO being the leading champion of GripWalk. "GripWalk is now prime time," declares Curtis, with all new bindings moving toward GripWalk compatibility.
Other companies are more deliberate in their approach. SALOMON and ROSSIGNOL offer their rental boots with standard soles but with the option of installing aftermarket GripWalk soles. McKearin says that before Salomon commits more fully to GripWalk, "we are waiting for a new ISO norm." In addition to being a customer convenience, GripWalk might fit in a resort world forever on edge about slip-and-fall liability exposure.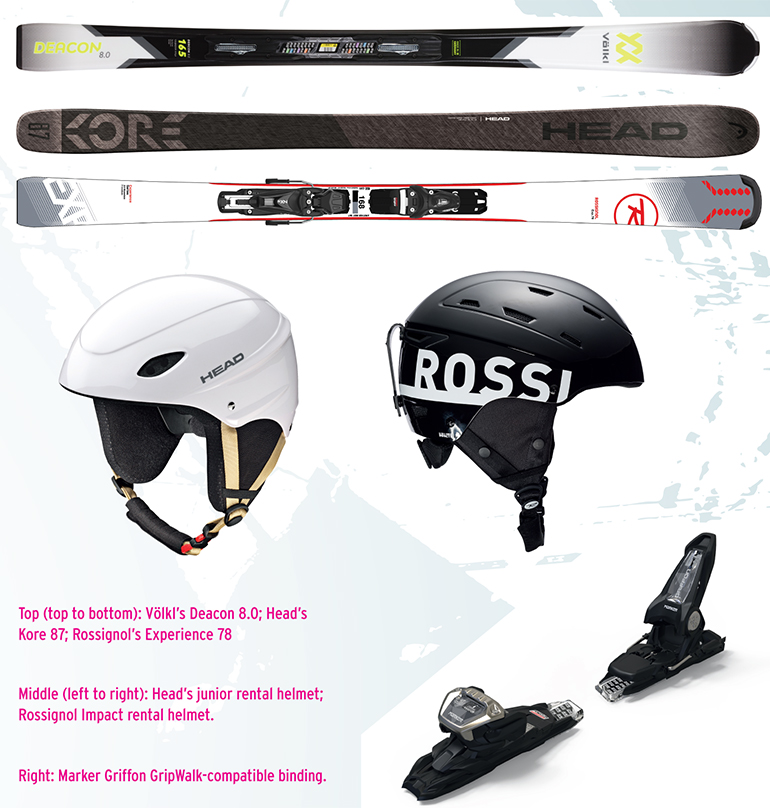 HELMETS: BUSINESS AS USUAL
One product category that has seen gradual growth in recent years is helmets. None of the major rental suppliers are trumpeting new designs and market possibilities—perhaps to be expected from companies whose traditional R&D has been in ski and snowboard hardgoods. But all offer helmets in their rental line-ups. As Hoefler says, "We're selling a lot of helmets." Rental helmets are quickly becoming as common as any other piece of rental gear. While company reps say that they have seen very few resorts require helmets as part of a rental package, many resorts simply include helmets as standard rental equipment.

THE LONG VIEW
The overall volume of rental sales does appear to be on the upswing. Although that does not yet seem to be coming at the expense of retail sales, McKearin, among others, believes that younger skiers "are not as tied to ownership." That might help tip the balance more toward rental and away from retail in coming years, but the shift is unlikely to be seismic. Rental suppliers seem in agreement with McKearin when he says, "I don't think the [rental dominant] European model is ever going to come fully to the U.S."

SNOWBOARD RENTAL
By Dave Zook
Snowboard companies, in particular, are aiming to capitalize on the societal shift to renting, as boarding leans toward a younger demographic. "We see rentals to be an increasingly important aspect to the health of snowboarding," says Lucien Vink, senior product designer and manager for NIDECKER and FLOW.
Snowboard brands are unpacking some new products for the 2020-21 season, as well as upgrading rental mainstays. However, some are embracing an "if it ain't broke don't fix it" mentality.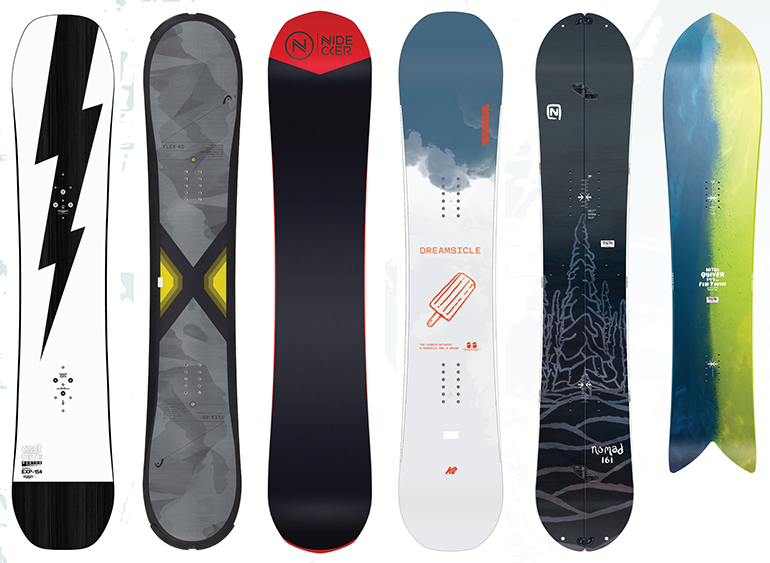 WHAT'S NEW THIS YEAR?
BURTON, the leader in snowboard market share, has several new products and designs. It is introducing a new rental helmet with the ANON brand that comes in an Asian fit option. (An Asian fit is more round, while the non-Asian fit is more oval).
The company has also redesigned its rental binding with storage and sustainability in mind. "We overhauled the Progression Lowstack binding, giving it a redesigned highback and FLAD [forward lean adjustment device], as well as injected straps," says Shaun Cattanach, Burton global resorts manager. "The end result is a binding that is easier on the planet, with less materials, and more comfortable for the guest," he says.
HEAD snowboards is launching a new youth model called the FLEX. "This board has been in development for the last three years, with the three key aspects of usability, durability, and system integration," says Mike Poole, rental manager at Head USA. "It incorporates our 'Protective Frame Design,' which includes a brushed rental top sheet, extremely thin protective cap in the nose and tail, and removable and replaceable nose and tail protectors."
Brands such as ARBOR SNOWBOARDS have collaborated with outside companies to create fresh products. "We partnered with our factories and built a non-Arbor binding, called the Flip Rental Binding, to go as a complement to our rental program," says John Crouch, global sales manager for Arbor.
With backcountry equipment in hot demand, companies such as NITRO, with its Nomad, are providing splitboard rentals this year.
Additionally, Nitro is embracing a recent trend of branching out from traditional snowboard design with directional, surf-inspired shapes. To that end, it has added "a unisex short pow surfer snowboard called the FinTwin," says Knut Eliassen, Nitro VP of marketing. Such designs may draw more experienced riders to the rental shop, even if they aren't ideal for beginners.
K2 is increasing its women's rental lineup with "a new women's rental board, the Dreamsicle, which carries down from our inline boards with a few tweaks for added durability," says Megan Stark, the global product line manager for K2.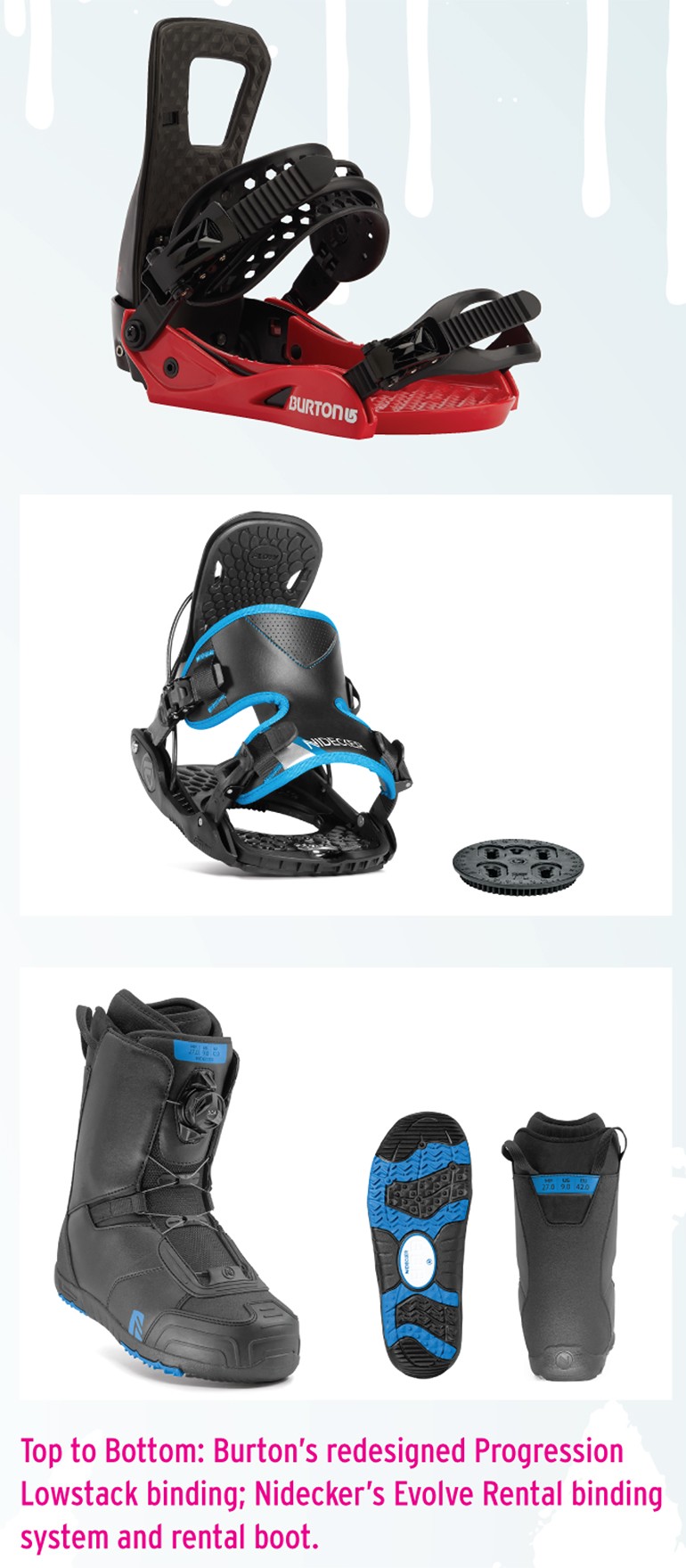 SUBTLE NUANCES
The often-heated discussion of what board design works best for different rider types results in a wide range of options.
Rocker/camber balance. Many brands believe a combination of rocker and camber is best for the beginner rental crowd. "Our end users value the ease of learning to transition from one edge to the other with our rocker camber design," explains Vince Sanders of NEVER SUMMER. "The design reduces catching the toeside edge with our extended transition areas at the end of the board. This conserves energy and makes it easier to glide more freely in flatter areas than a traditional camber board."
Women's models. For its women's board, the Dreamsicle, K2 went with a directional rocker profile, with some added tech. "The Dreamsicle has a directional rocker profile with our women's-specific Rhythm Core, and a scratch resistant topsheet," Stark says.
Kids' tricks. BURTON continues to offer several products for kids. "Burton's learning tools are having a huge impact on the way people get into the sport, especially kids. The Handlebar and Riglet Reel really break down barriers for instructors and their students while making learning fun and easy," says Cattanach.
"Kids boards are often too stiff for the riders to flex, hindering the learning curve," says Ben Fresco, U.S. marketing and product manager for ELAN. "We remove material from the board strategically to make the boards 25 percent more flexible, making learning and progression easier and more fun."
Durability vs. aesthetics. Cool aesthetics are frequently lacking on rental gear. However, adding flashy graphics and topsheets can add to the production expense, which is passed on to the customer. Regardless, the rental customer needs to be respected, says Eliassen of Nitro. "Someone who is making the commitment to rent a board should not be subjected to that feeling of riding the mountain with a rental board," he says.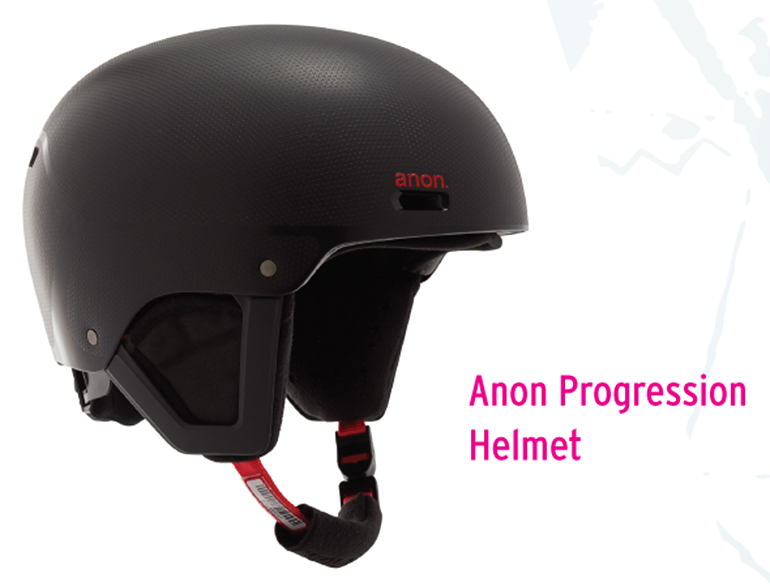 THE FUTURE IS NOW
Industry representatives remain confident of future rental success, while accepting that the road ahead is paved with challenges that require critical solutions. "The rental market is on an upswing over the past few years due in part by the popularity of leasing and junior trade programs. Trends throughout all three categories of boards, boots and bindings have been seeing an uptick that we believe will be continual," says K2's Stark.
CONSOLIDATION CLOUDS THE FUTURE

"What if." Like a stage whisper, those two words drift through the rental business—as they do through much of the ski industry. What if Vail Resorts and Alterra leverage their powerful economies of scale to only offer, for instance, one or two favored brands of skis and boots in their rental fleets? Neither has, so far. But if they do, they might drive some rental suppliers out of the equipment pool.

"Depending on how they structure their business, it's always a possibility," says Head rental manager Mike Poole. Still, he says, "I'm not sure they'd run the risk of going with one equipment manufacturer."

Salomon alpine commercial manager Chris McKearin doesn't see that happening soon, either. "With regional differences, it's hard to get everyone aligned," he says. The best rental products for Sugarbush, for example, might not dovetail with what works best at Steamboat.

At Elan, Ben Fresco believes that keeping the buying process local helps resorts maintain their individual identities. "Rental shop managers and ski schools generally have the best understanding of what their area and local customers need to have a great experience and continue with the sport. When the buying becomes centralized, these local needs can get lost."

Further, resorts, especially recently purchased ones, may not be synched into the same rental buying cycle. "A lot of equipment at these resorts" is still fresh, says Marker/Dalbello/Völkl's Geoff Curtis. It could be expensive to flush all that rental equipment out of the system.

Individual resorts under the Vail or Alterra umbrella continue, for the most part, to conduct their rental business autonomously. And the word from the two dominant operators (at least so far) is that the individual identity of resorts needs to be preserved. But it may take a few more years for all this to get sorted out. —P.O. and D.Z.