Diversity, Equity, and Inclusion: Action Speaks Louder Than Words
It's hardly a secret that our industry is predominantly white and privileged. There have been numerous conversations, presentations, and well-intentioned action plans aimed at addressing the issue—but we've fallen short. We can't fall short anymore. It is now time to commit to long term action to address diversity, equity, and inclusion (DEI) in the mountain resort industry.

As history has shown, this is easier said than done. For change to happen, we need to be comfortable with being uncomfortable. We must listen, learn, and remain steadfast in finding solutions for the systemic problems that keep black and indigenous people of color (BIPOC) on the fringes of our community. It's not just the right thing to do for today—it's good for our community, our businesses, our sport.

The good news is we've seen several resorts and ski businesses rising to the call for equality as of late. An issue this large and important can be daunting, though, and many teams are unsure where to start. Luckily, a growing number of existing organizations have already been addressing our diversity issues, some targeting BIPOC communities, some supporting underprivileged youth. Here, we list a few of these groups, describe what they stand for, and where you can go to learn more. Engaging with these organizations can perhaps inform action that your ski area can take to address DEI.

For our part, SAM pledges to provide more content on this topic and be a resource to help bring the industry together and bring about positive change.
— Sarah Wojcik, Associate Editor, SAM

ORGANIZATIONS ADDRESSING UNDER-REPRESENTATION IN THE OUTDOORS: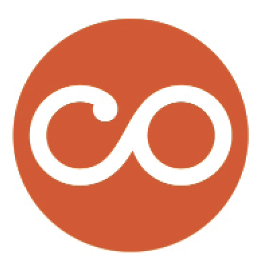 Camber Outdoors Founded in 1996, Camber has expanded its mission from gender equality to focus on workplace inclusion, equity, and diversity in the active-outdoor industry. The nonprofit partners with brands and individuals to help them build diverse networks of talent, inclusive leadership, and equitable systems. More than 7,500 members participate in monthly themed learning activities and programs. camberoutdoors.org

In Solidarity Project The In Solidarity Project believes it's time for the outdoor industry to take a bold step toward diversity, equity, and inclusion. To advance that mission, its Outdoor CEO Diversity Pledge connects leading outdoor brands with inclusion advocates to increase representation of people of color across the outdoor industry. The goal: To build a more inclusive outdoor industry, from staff, executives, and media to marketing, athletes, and ambassadors. The group also leads/facilitates DEI-focused consulting projects and speaking engagements. insolidarityproject.com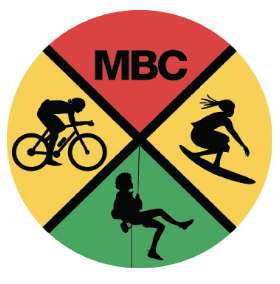 Melanin Base Camp/Diversify Outdoors Danielle Williams founded Melanin Base Camp/Diversify Outdoors in 2016 to increase ethnic minority and LGBTQ+ participation in the outdoors. She quickly realized, though, that these groups were already participating—they just weren't represented in ads or media from outdoor brands. To help remedy this issue, melaninbasecamp.com is filled with content featuring minorities in the outdoors, including athlete profiles, gear reviews, posts from ethnically diverse bloggers, and sections such as "Let's Talk about Racism." The goal, says the site, is to "increase the visibility of outdoorsy black, indigenous, people of color, to increase our representation in the media, advertising, and in the stories we tell ourselves about the outdoors." Melaninbasecamp.com/#diversifyoutdoors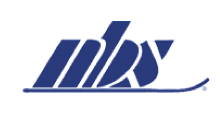 National Brotherhood of Skiers Founded in 1973 with the gathering of 13 black ski clubs at Aspen Mountain, the National Brotherhood of Skiers today connects 55 clubs representing 43 cities and a membership of 3,500. It is recognized by the ski industry as one of the largest ski organizations in United States. Its purpose is to identify and discuss problems and subjects that are unique to the black skiing population, and its goal is to place a black skier on the U.S. Ski Team. Opportunities for sponsorship and hosting are available for resorts and industry brands. nbs.org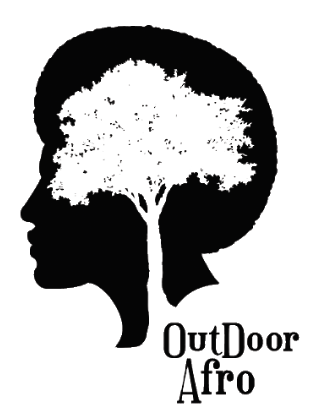 Outdoor Afro Founded by Rue Mapp more than a decade ago, Outdoor Afro celebrates and inspires Black connections and leadership in nature. The national non-profit is community focused with nearly 80 leaders in 30 states that organize Meet Ups to join outdoor activities. It aims to change the face of conservation and break down barriers for more equitable outdoor recreation. outdoorafro.com


ORGANIZATIONS ADDRESSING UNDER-PRIVILEGED YOUTH ACCESS TO THE OUTDOORS: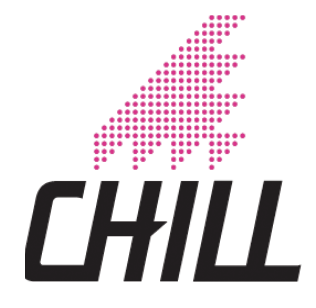 Chill Foundation (Chill) Founded in 1995 by Jake Burton and Donna Carpenter, the Chill Foundation inspires youth to overcome challenges through board sports. Its programs consist of experiential learning activities, reflection, and discussion, paired with board-sport lessons. It combines forces with social service agencies, mental health agencies, foster care programs, juvenile justice programs, and schools in local communities to select youth participants. The organization says it helps participants reach their full potential and see that there is a path out of their current circumstances. chill.org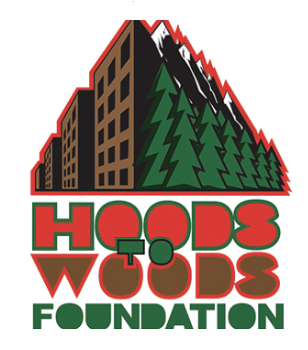 Hoods to Woods Founded in 2009 by Brian Paupaw and Omar Diaz, Hoods to Woods uses snowboarding to promote awareness of the outdoors to inner city kids. Both men grew up in underserved communities in New York City and know that sharing their passion for the outdoors can have a positive impact on kids just like them. The organization accepts donations—cash or gear—through its website, and is always looking for volunteers. hoodstowoodsfoundation.org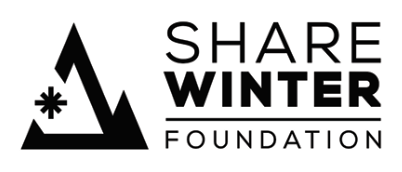 The Share Winter Foundation (Share Winter) Share Winter aims to improve the lives, health, and fitness of youth via winter sports. The nonprofit awards grant money to applicants with the goal of building sustainable winter sports programs, encouraging ongoing participation, and making winter sports more accessible to a more diverse community. It funded more than 45,000 youth across the country last season, with the help of 26 program partners in 21 states. Its stated goal: Share Winter with 100,000 youth by 2028. sharewinterfoundation.org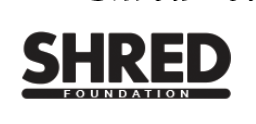 Shred Foundation The New York state-based Shred Foundation uses snowboarding and the personal growth it provides to instill confidence in local underprivileged kids. Rallying around the pillars of "fear, flow, and fail," Shred partners with local schools, rec departments, retail shops, ski areas, snow/skate companies, reps, and brands to teach kids the core aspects of snow and skate culture—individuality, creativity, progression, drive, and community. shredfoundation.org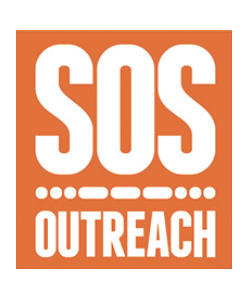 SOS Outreach Perhaps the earliest organization to target underserved youth through snowsports, SOS has evolved since its inception in 1993, but hasn't lost sight of its goal to get inner-city kids to the slopes. SOS believes every child deserves the opportunity to thrive, despite societal, social, or economic barriers. It provides experiences that introduce youth to the outdoors and empowers them to discover their full potential through a multi-year mentoring program focused on values-based leadership. Each participant begins with an introductory ski or snowboard experience. sosoutreach.org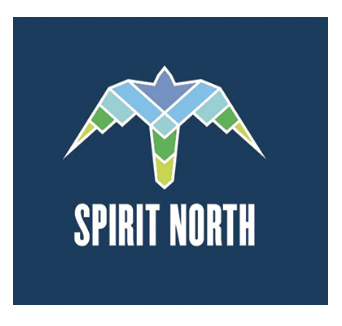 Spirit North Canadian-based Spirit North focuses on using land-based activities to empower Indigenous youth to become unstoppable in sport, school, and life. The charitable organization works in partnership with schools and communities to serve more than 6,000 children with outdoor programs designed to help them develop skills to improve school performance and connect to their community. spiritnorthxc.ca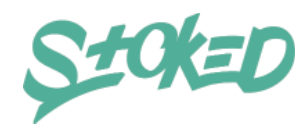 STOKED Foundation With a presence in New York, L.A., and Chicago, STOKED creates a community of leaders through mentoring, opportunity, and action using board-sports culture to close the opportunity gap. STOKED empowers underserved youth living in challenging communities to reach their fullest potential, instilling passion, resilience and determination. It was created to pull kids out of their daily environment and offer the ability to think of themselves in a broader context of the world. Today, the organization has partnered with 21 schools and served more than 4,000 kids, with many more to come. stoked.org
Winter4Kids Winter4Kids at the National Winter Activity Center in New Jersey was founded out of a Share Winter Foundation initiative to introduce 100,000 kids to winter activities in a sustainable way (read: conversion). Since its pilot offering in 2015, Winter4Kids has grown from 180 participants to more than 2,100 in 2019. The nonprofit is on a mission to make a difference in the lives of youth through winter activities. Its staff and programs offer mentor-based, structured learning that challenges participants to find their path to fun and achievement. By taking the time to introduce snowsports in the correct way, participants are engaged and return at a rate of 75 percent—just what our industry needs. winter4kids.org

Know of other organizations that are tackling these issues? We want to know about them. Send info our way: sarahw@saminfo.com.
THE HUDDLES
At 2 p.m. EDT most Mondays since March 23, SAM has gathered (virtually) operators, experts, and ski area personnel to sort through COVID-19 challenges and share solutions. These Huddles, as we call them, have covered myriad topics, and we've gathered incredible insights.

It's been extraordinary to see the community share ideas during these strange times. As Sugarbush president Win Smith said on one of our Huddles: "I think one thing we always have to remember is that all crises have one thing in common: they end. So it's important to say to our customers, and maybe even more importantly to our employees, 'There is light at the end of the tunnel. This industry is going to survive, our resort is going to survive, and it will be better in the future.'"

More insights from the Huddles:

June 10: We are Open!
"I think one place where we could have done better is supporting our frontline staff. We had some scripts ready based on our reservation transaction. We did not have scripts ready for highly frustrated people. ... If there is some sort of a reservation or restriction, and considering your passholder loyalty versus your revenue objectives, you've got to support your frontline staff as they take the frustration head on." —John Burton, marketing director, Timberline, Ore.

"Your customers really want to get updates from you straight away. One of the biggest challenges we've had is the changing regulatory environment. So as we've moved through our alert levels, the restrictions have changed, and we've got frontline staff taking customer questions while we're frantically trying to get up to date on what the right information is. My advice is to just communicate, communicate, communicate and keep everyone up to date as much as you possibly can."—Paul Anderson, CEO, The Remarkables, Mt. Hutt, and Coronet Peak in New Zealand

June 2: Bike Park Round Table
"Our first weekend open was for season pass holders only. One result of announcing it was season pass holders only was we doubled our season pass sales this year. We're now over 300 season passes for the year, and that number keeps going up." —Chuck Takacs, Bike Park Director, Blue Mountain, Pa.

"We plan to offer kids programs when we open. We're talking about making the group sizes smaller. We're also figuring out logistics, like what to do about lunch. We would like them to bring their own lunch, but then how do you store it safely? Where do you have lunch?"—Kevin Jordan, bike school manager, Aspen Snowmass, Colo.

"I'm just trying to take an approach of shared responsibility with the guest and the staff. ... The toughest thing is getting customers to stay separated and spread out. So we're constantly reinforcing and having our staff take a little bit more active role. The good news is, our numbers are strong and sales overall are up 27 percent."—Jeff Staley, Detroit Mountain, Minn.

May 18: Imagining a New Future
"What I am planning on for winter is a level of adaptability and flexibility like we've never seen before. For customers to commit to a vacation, they're going to need assurance that if something crops up, they'll be able to get out of their plans or change their plans—with no questions asked. That is becoming the new standard. If you want the business, you better be adaptable to the customer's needs."—Dave Fields, President and GM, Snowbird, Utah

"There's more unknown about next winter than there is known. That requires all of us to model out multiple scenarios. We have some time to work through scenario modeling that looks at a combination of potential restrictions and constraints as well as demand levels. It also gives us the chance to watch what other businesses and other industries are doing along the way. On the demand side, do people have money? How far are they willing to travel? What is the customer sentiment and expectations?" —Pat Campbell, president, mountain division, Vail Resorts

"We learned some things last winter that may play a big role this winter. We changed a very popular tubing park from a fluid 'just show up whenever you want' style to a time-block style with two hour scheduling. Our business went up 25 percent. The guest experience was stronger and we went from online sales of 25 percent pre-sold to 75 to 80 percent pre-sold. This summer we've been using that model to look at two-hour blocks for chairlift rides to a summit restaurant, four-hour blocks for mountain biking, and so on."—Ben Wilcox, GM, Cranmore, N.H.

"I encourage the ski industry to be a part of the conversations at the state level. Get on a governor's task force if you can, because decisions are getting made there that will have an impact on the winter season should a resurgence happen. The relationships that are built now will reap a lot of benefits later in the year, as we all kind of figure out what the hell this is going to look like."—Lise Aangeenbrug, executive director, Outdoor Industry Association (OIA)

May 5: Cross-Industry Huddle
"Once people are able to return to the ballpark, it will be a different experience. We are thinking about how we can make that in-person experience as fun and easy as possible for them. We realize that people are going to be hesitant ... about mass gatherings. One of our key themes throughout has been open and honest communication as early and often as possible. We've also remained calm and compassionate with our community, fans, and staff throughout the crisis. That's been one of our hallmarks—lean in, stay visible, and help others. "—Travis Williams, president, Pittsburgh Pirates

SUPPLIER NEWS
AXESS AG appointed ski industry veteran Brian Brodbeck as its managing director.

HKD SNOWMAKERS opened its newly constructed factory in Quebec in May. The factory is manufacturing equipment for the 2020-21 season.

PRINOTH GROUP made changes to its board and senior management: Werner Amort, past president, has joined the supervisory board; Klaus Tonhäuser is now president; and Horst Haller is CEO for the Snow Groomer division. PRINOTH also released its inaugural Corporate Sustainability Overview report.

PISTENBULLY has added industry veteran Michael Williams to its Midwest team as a regional sales rep. He is based in Grand Rapids, Mich.


PEOPLE

In the East, Bill Benneyan is the new executive director and general manager for The Hermitage Club in Vermont, a private ski area on the former Haystack Mountain. … Peter Disch was named as the new general manager of Mount Sunapee, N.H. … Josh Klevans is the new general manager of Wildcat Mountain, N.H.

In the Midwest, Shannon Buhler is now the general manager of Snow Creek, Mo. … Scott Leigh is the new general manager of Wilmot Mountain, Wis.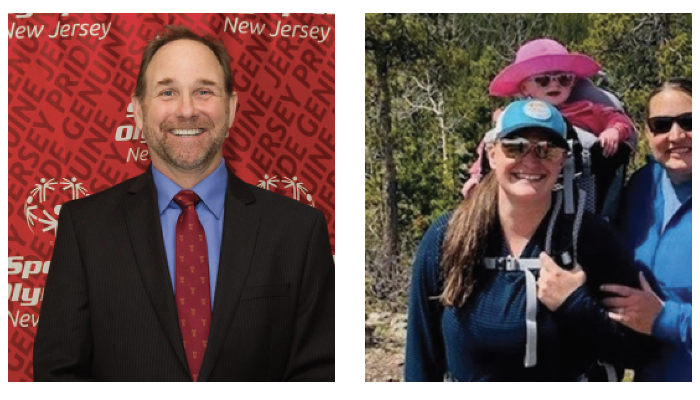 Bill Benneyan of The Hermitage Club, Vt., and Shannon Buhler of Snow Creek, Mo.

In the West, Bill Blair is now director of mountain operations for Copper Mountain, Colo. … Ian Russel was named as the new director of finance for Snowbird, Utah. … Don Finn is now the director of sales for Crystal Mountain, Wash.

Bob Dufour has retired from Whistler Blackcomb, B.C., where he worked since 1972, most recently as VP of mountain operations and maintenance.

Ellen White is now finance and operations director for the National Ski Patrol.

The Outdoor Industry Association elected five board members: Scott Buelter, CEO, Ascent360; Trina Fornerette, VP, Waypoint Outdoor; Alison Hill, CEO, LifeStraw; Jennifer McLaren, president and CEO, Smartwool; Kevin Winkel, founder and GM, Wayward Collective.


AWARDS

The National Ski Areas Association honored several ski areas and individuals during its annual awards ceremony, which was held as a virtual online gathering due to the pandemic. Some of the awards winners:

Lifetime Achievement Awards went to Peak Resorts founder Tim Boyd, and longtime resort leader—most recently VP and COO for Snow Time, Inc., and VP of Peak Resorts—Eric Flynn.

Bridger Bowl Ski Area, Mont., received the Golden Eagle Award for Environmental Excellence. … The Conversion Cup went to Blue Mountain, Pa., for its array of beginner programs.

On the safety front, Cindy Dady of the Olympic Regional Development Authority, N.Y., was named as Safety Champion. … Snowbasin, Utah, received the award for best large-area Overall Safety Program; the small-area Overall award went to Gore Mountain, N.Y.

NSAA honored several resort marketing efforts. Jay Peak, Vt., earned two awards: Best Overall Campaign (less than 500,000 visits) and Most Unique Campaign. Snowbird, Utah earned Best Overall Campaign (more than 500,000 visits). Details on all the winning efforts are at nsaa.org.

Canada West Ski Areas Association's (CWSAA) 2020 awards recognized extraordinary leaders in the western Canadian ski industry: Pat Boyle, Lars Fossberg Excellence Award; Rob McSkimming, Jim Marshall Leadership Award; and Mike Wiegele, Jimmie Spencer Lifetime Achievement Award. In addition, Emily Duhaine of Fernie Alpine Resort earned the inaugural go2HR Young Safety Mogul Award.

The Professional Ski Instructors of America and American Association of Snowboard Instructors (PSIA-AASI) recognized eight individuals with its annual awards: Jae McKeown and Shannon Schiner were honored with the 3 C's Award, which recognizes collaboration, communication, and cooperation with guests and peers. … Stevie Lund was recognized with the Angus Graham Rising Star Award. … Dee Byrne received the Distinguished Service Award. … Lane Clegg and Kim Seevers both earned an Educational Excellence Award. … Mark Dorsey and Stephen Over each received a Lifetime Achievement Award.
U.S. Ski & Snowboard Ski Slopestyle Team member Maggie Voisin was recognized with the 2020 NASJA Competitor of the Year Award.


OBITUARIES

The man behind the development of Seven Springs Resort, Pa., and HKD Snowmakers, Herman Dupré, died April 25. He was 87.

Christoph Deszecker, former director of rental systems for Head Sports Gmbh and a longtime rental manager at Whistler Blackcomb, died in mid-May. He was 68.

Jimmie Nunn died on March 10. He was 92. Nunn was a longtime member of the National Ski Patrol and one-time assistant national director. He also helped develop several ski areas in the mountains of Arizona, and was a founding member of the International Skiing History Association (ISHA).

Howard Peterson, founder and executive director of the Soldier Hollow Legacy Foundation and influential leader with the U.S. Ski Association, died in early May at the age of 69.

Snow Valley, Calif., chairman and owner William Raymond "WR" Sauey died June 10. He was 92.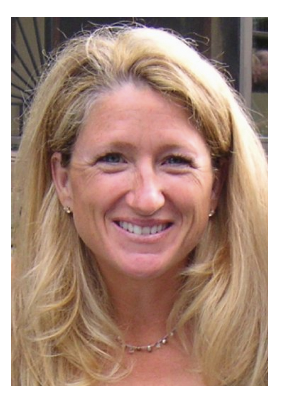 Diana "Dee" Williams, longtime U.S. Freestyle National Team Coach and Freestyle Coach of the Year in 2000, died on June 18 after a battle with cancer. A former FIS-level competitor in moguls, aerials, and acro, Dee coached countless young athletes.