The Question: My family and I would like to start skiing this winter. We've never been. How should I get started? What do I need to know?

With all of this season's complications, we wanted to see how resort staffers handled a call from a never-ever that wants to get into skiing with his family. The good thing is, nobody laughed at the Spy. In fact, all were encouraging to varying degrees.

Frankly, that wasn't what the Spy expected. But it was a welcome surprise.

However, as has often been the case in recent months, several resorts didn't pick up the phone. That's troubling, because answering the phone could be the difference between a guest spending money at your resort and not. The Spy always calls during operating hours, so we know staff members are present. And we didn't call during the busy holiday week, so being overwhelmed by crowds is not an excuse.

Speaking of paying attention: Does anyone read our typical parting plea, where we ask you to send us a question for the Spy to ask in our next mission? Please send questions to dave@saminfo.com. If we use a question you send, your resort will be immune for that round. So worth it.
MOUNTAIN #1, BC
Answering phone: Automated machine. Chose general info.
First contact: Female.
SAM: Stated question.
Staff: Yeah. So, here at X resort, we have an X ticket, that gives you access to a couple of lifts—the Magic Carpet, which is like the bunny hill, beginner area. And once you're comfortable with that, you go on the X chair and there are a couple of green runs that come off of that chair.
SAM: What are green runs?
Staff: A green run is the easiest run you can do. Green, blue, black; black being extremely difficult.
SAM: OK, gotcha.
Staff: So, here we offer rentals and we also offer a ski school. I can transfer you over to ski school if that's what you'd like to do.
SAM: Well, what does the ski school do? We go out with a teacher?
Staff: Exactly. We have different tiers of lessons, so they'll ask you what your history with skiing is and they'll find you the appropriate teacher and lesson to pair you with.
SAM: We have two kids. Would they be with us or separate?
Staff: I think you can take a group lesson if you're in the same social bubble.
SAM: I was gonna ask about that, too. This is kind of a crazy time to start something totally new, and I know there's a lot of stuff that's, ah, weird. What do I need to know?
Staff: Yeah, so, masks are mandatory in lessons, on the lifts, and obviously indoors. (She then tells me that she's also learning to ski this year, which is cool and relatable, but an odd transition from Covid safety info. Goes on to explain how good the lessons are.)
SAM: What do we do about skis and stuff?
Staff: We rent them here. (Explains that I should call and book a lesson, book a lift ticket, and then book rentals.)
SAM: OK, sounds good. I'll call back.
Staff: Great. Bye.

Score: 6
Comment: Offered good explanations for some things, but not so much for others. Remember, never-evers have no idea what any of this stuff is, so it's important to dumb it down.

MOUNTAIN #2, MN
Answering phone: Automated machine. Chose general.
First contact: Female.
SAM: Stated question.
Staff: Yeah. Are you looking to do lessons or are you looking to just kinda go for it?
SAM: I have no idea (laughs).
Staff: So, skiing is pretty easy, especially if you guys are, you know, at least somewhat athletic. Most people are. Um, if you can walk and stand you can ski. It's very hard not to able to ski.
SAM: Oh, nice.
Staff: It's totally up to you if you think you want to just give it a go, or take a lesson and they can teach you what YouTube can (laughs). With Covid, everything is being purchased online. So, lessons, lift tickets, rentals—everything needs to be purchased at X.com prior to your arrival at the hill. Umm, that is kind of all you need. Depending on what day you want to come out, and what time, the lift tickets kind of change price.
SAM: OK.
Staff: So if you want to come on a cheaper, slower weekday and see how it goes. Then, if it goes well, you may want to spend more money and come on a busy wild weekend when prices go up and it's more fun with more people. Totally up to you. For learning it would definitely be better to come on a more relaxed weekday.
SAM: Yeah, that sounds better.
Staff: If you have more specific questions, I can try to answer them, but all the info is on our website, and that's where you need to purchase stuff, too. So, basically all you need to come out is a lift ticket and rentals if you don't have your own gear. And then a lesson is optional.
SAM: So, rentals is like the skis and stuff.
Staff: Yup. Rentals is the skis, boots, and poles. If you want a helmet for anyone it's an additional charge, but they're not required.
SAM: Helmets seem like a good idea, right?
Staff: (laughs) Most people do wear them, honestly, especially the people doing crazy tricks.
SAM: Well, that won't be us. For Covid, is there anything we need to know?
Staff: (Succinctly explains mask requirements, riding the chair only with people in your party, and that food is available grab-and-go to eat outside.)
SAM: Gotcha. Alright. I'll check out the website.
Staff: Yeah, if you have any other questions give us a call back.
SAM: Thanks!

Score: 3
Comment: Points for being affable and friendly, but her casual explanation of how easy skiing is paints the wrong picture. And comparing what we'd learn in a lesson to what we could learn on YouTube is a big no-no.

MOUNTAIN #3, PA
Answering phone: Automated machine. Chose guest services.
First contact: Male.
SAM: Stated question.
Staff: Yeah, so, there are a few things to know. You'll probably want to take lessons to start because, well, skiing can be tough, and you want to learn fundamentals when you first try it. It gets better as you learn.
SAM: That sounds like a good idea.
Staff: Yup. And this winter is different with Covid. Our ski school is offering some different programs so you and your family can all take a lesson together instead of the kids going one way and you going another. Everything needs to be bought online, too. Umm.
SAM: What do we need to buy? Skis and stuff?
Staff: Well, you'd probably want to rent skis to start. We have rentals here. You get skis, poles, and boots. Renting is a good way to go to make sure skiing is for you. We take your sizes and everything, and have everything ready for you when you show up. That's different than in normal winters, when you would get fitted here. But with Covid, we needed to not have lines form and all that. I think it works better this way, actually!
SAM: Cool. Some good things come out of the pandemic, eh?
Staff: Yeah. So, the other things you need are lift tickets and warm clothes. The lift tickets need to be purchased on our website, but you should come dressed for cold weather and snow. Snow pants and a coat, um, and I recommend renting a helmet to protect your head.
SAM: From what?
Staff: Well, ah, you can fall while skiing. Helmets give you some added protection. We have a bunch of info on our website (provides url). We're also requiring masks be worn at all times at the resort, and social distancing. Again, things are different this winter with Covid, but skiing is still an awesome way to get outside and enjoy the snow no matter what.
SAM: OK. I'll check out the website.
Staff: Great. Hopefully we'll see you here!

Score: 7
Comment: He didn't start confidently, but got better as we went along. Generally, he provided good info, and provided it unprompted. That's important, because beginners don't know what they don't know, and may not ask all the relevant questions.

MOUNTAIN #4, NH
Answering phone: Automated machine. Chose operator.
First contact: Female.
SAM: Stated question.
Staff: Let me connect you to our ski school (puts me on hold).
Second contact: Male.
SAM: Re-stated question.
Staff: OK, yeah. That's what we do! (Explains beginner programs, runs through some pricing, and what rentals include.)
SAM: Cool. It sounds like lessons are the way to go. But what about Covid stuff?
Staff: Masks are required in lift lines and inside, but most people wear facemasks anyway while skiing to keep their face warm. And, ah, we try to have everyone be socially distanced. Skiing is good for that since it's outside on a mountain. Anything else I can help you with?
SAM: Well, I guess not.
Staff: Great. Have a good day!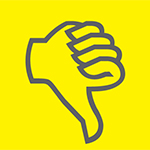 Score: 2
Comment: What happened? He started out so well, then seemed to want to get off the phone with me. It left me a little confused.

MOUNTAIN #5, CO
Answering phone: Automated machine. Chose guest services.
First contact: Female.
SAM: Stated question.
Staff: Sure. So, I suggest if no one has skied before to book a lesson. If you go to our website (states the URL, and goes step-by-step where to find lesson info). We have a friends and family private lesson, which I think would be a great option for you guys.
SAM: OK.
Staff: I'm happy to transfer you over to our lessons department now, or if you'd rather take a look at the prices and other things on the website first, you can do that and call the extension listed on the website. But lessons are a good idea. It makes it more fun, too, because you have a bit more support—it can get a little frustrating otherwise. It's nice that you can do it together as a family.
SAM: That is nice. Other than lessons, I know this is kind of a crazy winter to try something new…
Staff: No, it's great that you want to get into skiing!
SAM: What about Covid stuff? How does that work at a ski resort?
Staff: Sure! Basically, all resorts are looking at it a little differently this year with Covid regulations. Our resort specifically is operating on a limited capacity. We do require parking reservations, but parking doesn't cost anything, it's just your way into the mountain. That said, lessons include a parking reservation, so you don't need to worry about booking parking separately.
SAM: Cool.
Stall: Masks are required on the resort. There is no indoor dining right now. Indoors is only for using bathrooms, getting tickets and rentals and such. So, that's kind of the Covid update. We do offer season rentals for equipment, and we also offer day rentals. That's another thing to check on the website, too, to check out the prices and see what may work best for you. You know, whether this is going to be a whole season thing or just a day thing. Same with lift tickets—we offer season-long prices, day prices. So, yeah, that's kind of the general rundown.
SAM: Thanks! So, equipment would be what?
Staff: Right. Equipment would be your ski boots, skis, ski poles. Helmets are included for kiddos, but for adults they can be added on for a small fee. It basically includes everything you need to actually ski, but it doesn't include clothing—snow pants, snow jacket, gloves, goggles—just the equipment.
SAM: OK, sounds good.
Staff: Hopefully that helps. Definitely take a look at the website. It is definitely a strange season with Covid, but we're operating and trying to make it work!
SAM: That's great. Thanks for the info.
Staff: Definitely! Give us a call back if you have any other questions, OK? Bye!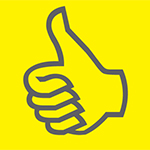 Score: 10
Comment: She was super nice, patient, and covered a lot of bases, step by step. I appreciate her specifying that equipment rental doesn't include ski clothing. That's important to note to someone who has never skied before.
Identity revealed: Eldora