SKIER VISITS BEAT EVERYONE'S EXPECTATIONS
Well, almost—78 percent, to be exact, according to NSAA. The official annual visit total of 59 million (as tallied for NSAA by RRC Associates through the Kottke survey), the fifth-best on record, was far greater than most had anticipated when the season began amid surging Covid cases at Thanksgiving. Compared to the widespread shutdowns in Europe and the monthlong closure of Ontario resorts, the performance across the U.S. was nothing short of spectacular.
The highlights were many:
• A total of 51 areas—more than 10 percent of all U.S. resorts—set records for visits.
• Night skiing visits rose 41 percent.
• Tubing visits doubled, to 31,000 per area.
• Midweek visits accounted for 48 percent of all visits, and were up 27 percent from the previous season.
• The Pacific Northwest region set a record for visits (and was up 41 percent from the prior year). These resorts may have benefited from the closure of the Canadian border, which kept local downhillers sliding near home.
• The Rocky Mountain region had its second-best season, led by strength among resorts in the northern Rockies. Again, the closed Canadian border kept skiers and riders in the U.S.
• Visits in the Southeast region were up 36.5 percent from the prior year.
• By size, the small, medium, and large areas all saw year-over-year increases of 20 percent or more. The extra-large resorts were up almost 10 percent.
• Advance reservations and e-commerce cut window ticket sales from 46 percent of all tickets sold to just 17 percent, as resorts and guests alike embraced new technology.
• For the first time ever, visits by season passholders surpassed day- and multi-day ticket visits. Season pass visits totaled 51 percent of all visits, up from 45 percent in the previous season.
What happened? Resorts got the message out about capacity limitations, and guests heeded pleas to avoid peak times. Reservation requirements served to spread out visits and encouraged visitors to ski and ride closer to home, often at smaller and mid-sized areas they hadn't visited recently, or at all.
On the downside, capacity limitations depressed some services. Lessons decreased in number by 30 percent, as many areas chose not to offer group lessons. Food and beverage sales dropped, too, as online ordering for dining and drink failed to replace the traditional cafeteria sales—even as 41 percent of resorts adopted online ordering technology.
And most resorts struggled to find enough workers to keep operations flowing smoothly. Sixty percent of responding ski areas stated that they were not fully staffed this winter. The average ski area was short 55 employees. The pause on J-1 and H-2B international worker visa programs was a contributing factor; resorts said that half of the shortfall would have been met by international workers. Covid concerns and the government's generous unemployment payments also kept many domestic workers out of the labor pool.
VAIL UPS THE BASE-PAY ANTE
The biggest news from Vail Resorts this spring was its decision to raise the minimum wage for its entry-level workers. In a post-season memo to employees, CEO Rob Katz said, "The cost of these changes will be the largest single investment we make as we head into next season."
At VR's properties in Colorado, Utah, California, and Washington, where the cost of living is most acute for many employees, starting pay is rising to $15 an hour, up from $12.50 an hour—a 20 percent increase. Hourly employees who were making just above the new minimum wage also will get a boost, to reduce wage compression, and the company will return to its traditional practice of annual 3 percent merit increases for other employees, Katz said.
The memo also stated that VR will boost pay for employees at its Eastern resorts on a market-by-market basis. And VR will offer paid sick leave to all full-time seasonal workers next year.
Other resorts may feel compelled to take similar measures, especially those in the West, just to compete with other employers in town. For example, in Jackson, Wyo., this summer, Subway was offering "$18 an hour and up" for both full-time and part-time work, and Wendy's was offering $18-$25 an hour for a cashier. Being Jackson, these examples are surely extreme. But together with VR's pay raises, they indicate where wage scales are headed.
PATROLS ENTER (HAPPY?) UNIONS
Speaking of wages, ski patrol unions are on the rise. For decades, Aspen, Colo., patrollers, who unionized in 1986, remained an outlier. In the past 10 years or so, though, patrols at Steamboat, Telluride, and Crested Butte, Colo., Park City, Utah, and Stevens Pass, Wash., have followed suit. This May, the patrols at Big Sky, Mont., and Breckenridge, Colo., joined the movement, while Keystone, Colo., patrollers rejected a union effort. 
The vote in Big Sky, 69-31, was strongly pro-union. The votes in Breck and Keystone were settled by a single deciding vote—43-42 in Breck in favor, 35-34 in Keystone against.
The impetus for unionizing is easy enough to understand. The increasing cost of living in and around ski towns and relatively stagnant resort wages, taken against the level of knowledge required to do the job and an increasingly corporate environment, in which patrollers feel their input has been heard and heeded less and less, is making the career less sustainable. 
Union reps say collective bargaining is the answer, and point to increased pay, greater benefits, and a VR-wide decision to double the equipment allowance for non-union patrollers as evidence. Some resort managers feel that a third party will only be an obstacle to employee-employer relations. That said, both Big Sky and Vail Resorts have pledged to negotiate in good faith with the unions. So, here's to a happy union?
SOMEONE GOT YOUR GOAT?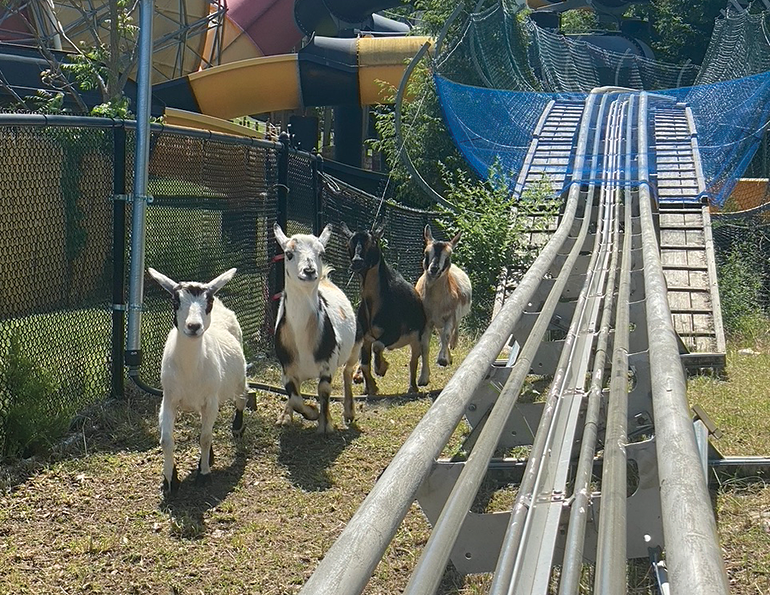 Goats keeping unwanted vegetation at bay under Mountain Creek's mountain coaster.To keep your resort free of weeds and unwanted vegetation, you could employ a heavy-duty mulching machine. Or, you could just borrow some goats. Mountain Creek, N.J., took the latter approach this summer when it partnered with a local farmer to corral 20 goats (and sheep) under the area's mountain coaster track to keep the greenery in check.
The initial verdict: success. "They absolutely laid waste to that footprint" in just a few days, spokesman Pat Morgan said. "They just eat the entire time." Plus, they work cheap, and you can keep them in a pen when not working, which gives you control over their after-hour activities.
Based on the results, Mountain Creek plans to expand the herd and have it keep other vegetated areas trimmed, at least where they won't interfere with guest activities or eat things they shouldn't. Goats are capable mowers, but they don't have a "stop" button.
THE SAD, SORRY END OF LIFTOPIA
The demise of Liftopia, which was liquidated in 2020 and reborn as Catalate, has been a tragedy for many. It left scores of resorts short on income when Liftopia failed to pass along the resorts' share of ticket revenues sold through the Liftopia platforms. And the failure occurred just as online, advance ticket sales—a concept that Liftopia essentially pioneered more than 15 years ago and had developed through its Cloud Store—burgeoned during the pandemic. Liftopia led the way, but it was unable to share in the success.
Liftopia bears responsibility for that, of course. The pandemic shutdown meant Liftopia had to refund a lot of ticket purchases, and the company was left with no revenue for several months. But so were many thousands of other companies. Plus, Liftopia failed to send resorts their share for tickets and other products sold before the shutdown hit. It's reasonable for resorts to ask, "where did that money go?"
They haven't had an answer. Liftopia never addressed the question, other than to say, "It's complicated." Skitude Group, the Norwegian company that bought Liftopia's assets during a November 2020 live auction, has not explained it, either.
Still, Catalate, as Skitude has renamed the Liftopia assets, has offered to make whole all resorts that re-up with the new service. Skitude Group CEO Bent Grøver told SAM, "We would like to, as a gesture, find a way to repay the full amount to those who want to do business with us. If they don't want to do business with us, it doesn't make sense for us to repay something that was lost to bankruptcy. We bought the assets. We didn't buy the company, its debts, or revenue."
That attitude doesn't sit well with at least some of the resorts that saw their product sales revenue evaporate. Further, some resorts are reluctant to deal with Catalate, which is headed by Evan Reece—who founded Liftopia, and who some resorts blame for their loss of revenue.
Of course, Reece also was a loser in Liftopia's demise; he has no ownership stake in the new company. He does still have his fans, though. Grøver said he hired Reece, and others from the Liftopia team, because "they're good at converting interest into sales," and that some former Liftopia clients said the team is the reason they've stuck with or come back to doing business with Catalate. 
What about the others—can the reborn Catalate regain their trust? It's likely to be a battle—but then, the same was true when Liftopia launched more than 15 years ago.
WHAT IS HAPPENING TO THE OLYMPICS?
The Olympic image has been a bit tarnished lately. With the Summer Olympics scheduled to take place in August, opposition to holding them at all has become widespread in Japan—80 percent of Japanese favored postponing or cancelling the Games in one poll in May—due to Covid concerns. 
The Winter Olympics are scheduled for Feb. 4-20, 2022 in and around Beijing, China, but politicians and human rights activists have been calling for a boycott of one sort or another to protest Chinese policies in Xinjiang, Hong Kong, and Tibet—China has been widely accused of significant human right violations, including genocide. The challenges are testing the Games' mettle. 
The IOC has put a bit of polish on the controversies—dubbing itself a swiss-like neutral party—and plans to push on.
SUPPLIER NEWS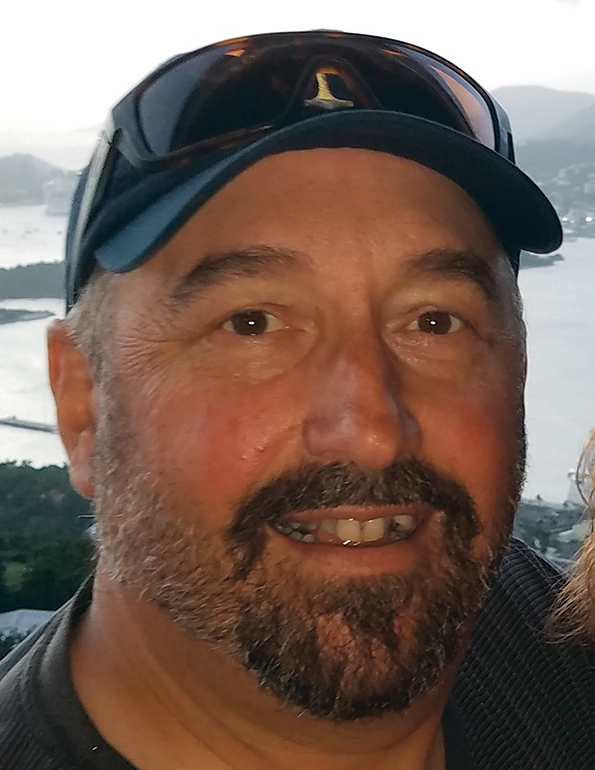 Walt ReadWalt Read joined SAFEHOLD SPECIAL RISK as a full-time loss control consultant based out of its Portsmouth, N.H. office. He will work with the team to perform operational and pre-season lift inspections for clients.
Ryan Lavoie was named director of risk management and education for MOUNTAINGUARD. He will provide risk management advice for North American clients and will help build out they company's workers' compensation offering.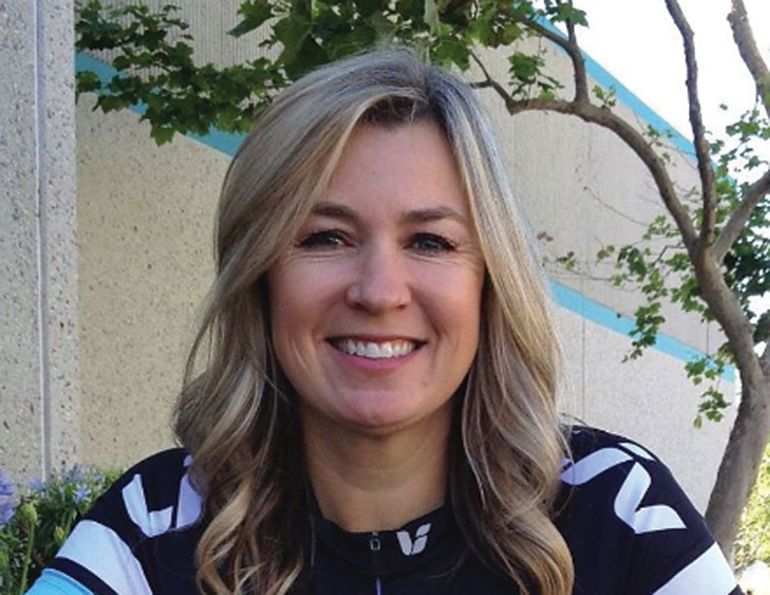 Elysa WalkBURTON appointed Elysa Walk as its first chief business officer, overseeing the business done across Burton's regional organizations, including direct-to-consumer and wholesale channels, regional marketing, finance, and operations.
Rob Stott is retiring after 27 years representing HKD SNOWMAKERS in the western U.S. HKD's Ben Siefert has expanded his coverage to include California, Nevada, and Arizona. 
PEOPLE
In the East, Killington, Vt., promoted several players: Tim Brosnan is now mountain maintenance manager; Tait Germon, formerly the ski patrol director and terrain operations manager, is now mountain operations manager; Ian Smith, previously a ski patrol supervisor, is the new ski patrol director; Erin Martin moved to the newly-created compensation analyst role; Christine Bulgini is now executive coordinator; Oliver Hardy moved up to rental operation manager; and Chris Condon is the new finance manager.
Wintergreen Resort, Va., general manager Rod Kessler retired after 40 years in the ski industry. … Nick Lambert was appointed as chief marketing officer for Boyne Resorts.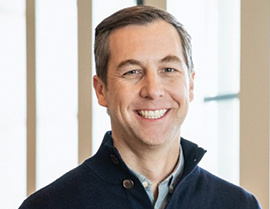 Jared SmithIn the West, Jared Smith has been selected as president of Alterra Mountain Company. Alterra also named Ron Cohen as the new president and COO of Mammoth Mountain and June Mountain, Calif. … Vail Resorts shuffled leadership to three of its Colorado resorts: Jody Churich is VP and COO of Breckenridge, Tara Schoedinger is now VP and GM of Crested Butte, and Chris Sorensen is the new VP and GM of Keystone.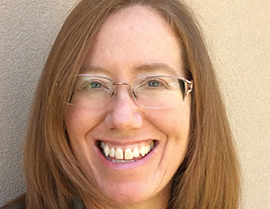 Dawn BoulwareTaos Ski Valley, N.M., promoted Dawn Boulware to vice president of social and environmental responsibility; John Kelly to vice president of operations; and Eduardo Sampere to vice president of hospitability.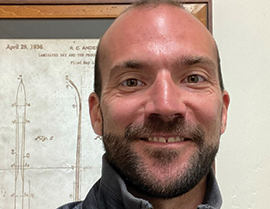 Eduardo Sampere
Amber Broadaway was named president and COO of Solitude, Utah. … Pete Sonntag is the new VP and GM of Sun Valley, Idaho. … Sue Muncaster retired as director of sales at Snow King, Wyo. … Rikki Cooper was promoted to general manager of White Pass, Wash. … Rob Rohn now leads Alterra's CMH Heli Skiing & Summer Adventures outfit as president and COO. ... The National Ski Patrol named Chris Castilian as its new CEO. 
AWARDS
During its virtual National Convention in June, NSAA honored Bill Jensen and Tim Silva with Lifetime Achievement Awards. Among other annual recognitions, Sky Tavern, Nev., won the Conversion Cup, and Boyne Resorts won the Golden Eagle Award for Environmental Excellence.
The Quebec Ski Areas Association recognized ski areas and leaders during the Quebec Ski Industry Awards ceremony. Among them: Michèle Beauchemin, Les Sommets, was recognized with the Réal-Boulanger Career Achievement Award; Annie Joncas, Mont Castor, and Erin Boucher, Camp Fortune, were each awarded Young Manager of the Year; Station Mont-Tremblant received the Environment and Sustainable Development Award; the Community Outreach Award was presented to Owl's Head; and Ski Garceau, Ski Saint-Bruno, and Ski Bromont were all recognized with Covid-19 Safety Awards.
OBITUARIES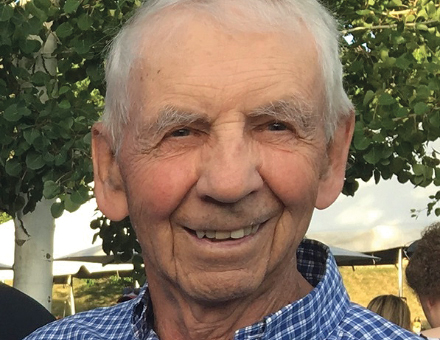 James Arthur BowlesFormer vice president and general manager of Breckenridge, Colo., James Arthur Bowles died May 12, 2021. Bowles spent 35 years in the ski industry, becoming GM of Breckenridge in 1978 and retiring in 1992.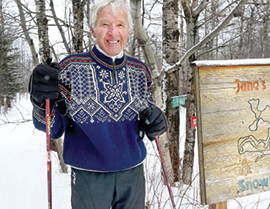 George HovlandGeorge Hovland, former Nordic skiing Olympian and World War II veteran, died in May. He was 94. Hovland designed ski trails at Minnesota's Spirit Mountain, Giants Ridge, Hartley Park, and the Superior Municipal Forest. He also founded the Snowflake Nordic Center.
Harold (Hal) O'Leary, known as the founder of adaptive skiing, died at 94. Among his many accomplishments over the course of his 50-year career, O'Leary founded the National Sports Center for the Disabled and wrote the textbook, Bold Tracks, Teaching Adaptive Skiing. He was inducted into the Colorado Ski Hall of Fame in 1990, and the U.S. Ski and Snowboard Hall of Fame in 1994.