TO MANDATE, OR NOT TO MANDATE? 
That is the question emerging among employers about Covid-19 vaccines and the workplace. Covid's resurgence in North America has prompted a growing number of businesses and institutions to draw a line in the sand—employees must be vaccinated to return to work.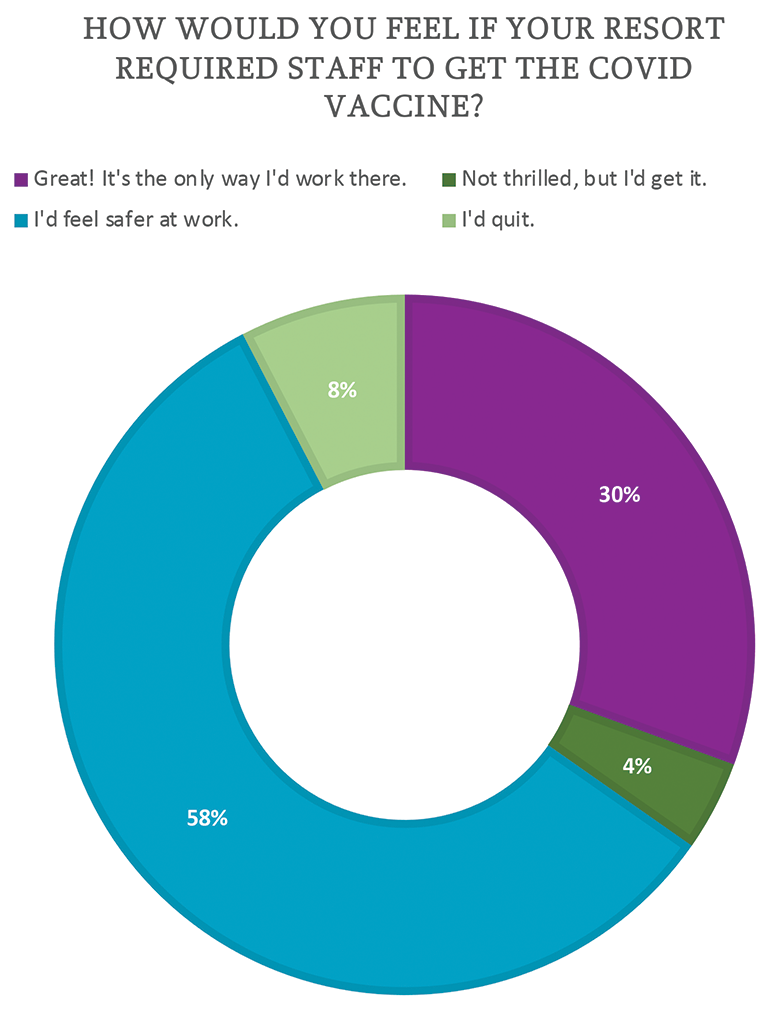 As major employers, ski areas will inevitably need to decide whether or not they'll require employees to be vaccinated. With winter just around the corner, SAM wanted to get a sense of where mountain resort workers stand on vaccine mandates. We asked our Headline News subscribers, and 144 responded. See how they answered, above.
SAM also asked a handful of resort leaders to share if they plan to require staff to be vaccinated. They said:
"We owe it to our employees and guests who come from around the globe to do the responsible thing. This will be a big topic at our fall Canada West meetings, but it seems a high probability they will be mandated for our staff; but the legal issues are a different story." —Steve Paccagnan, President and CEO, Panorama Mountain, B.C.
"Though I personally have the desire to see the entire staff at Cascade Mountain be vaccinated, we decided as an administrative team to not require it. We strongly encouraged it—and even offered very attractive incentives—and still only achieved 70 percent. We felt, in this current employment situation, to require it could be short sighted on our part. That it could cause us to not only lose valuable and irreplaceable team members, but also hamstring our recruiting. We will never know if it was the right decision, but one thing is for sure: if we did require it, the level of service at Cascade would drop, and that surely is not an option." —Rob Walz, President, Cascade Mountain, Wis.
"I have a natural antipathy toward getting involved in people's personal decisions related to their healthcare, but this is a unique situation that is continuously forcing us to operate outside our norms. We currently require unvaccinated people to be masked indoors and, while we have not instituted a vaccine requirement, all safety measures remain on the table as the pandemic continues to evolve." —Lindsay DesLauriers, President, Bolton Valley, Vt.
"First and foremost, we will institute the most current CDC and local guidelines in order to protect the health and well-being of our guests and employees, despite the local political landscape. We have just reinstituted mandatory masks for employees while inside our facilities, vaccinated or not. Unvaccinated employees are required to wear a mask inside and outside. Our Covid protocols last winter were wholeheartedly supported by our guests and delivered a NET Promoter score of 87!" —Brad Wilson, General Manager, Bogus Basin, Idaho
EVERY TURN YOU TAKE, 

EVERY MOVE YOU MAKE
Artificial Intelligence (AI) will reportedly be monitoring the slopes at a ski field in Zhangjiakou, one of the venues for the Beijing 2022 Olympic and Paralympic Winter Games. Billed as a smart safety management tool, the system from Chinese startup IntelliCloud integrates software, hardware, the internet of things, and AI sensing to monitor the entire hill. 
"In a ski field covering 4 square kilometers (nearly 1,000 acres) across the mountains with abundant forests, our smart solution can realize autonomous inspection, leaving no blind zones, around the clock to ensure fire prevention, spot illegal entry, guarantee safety on the ski lanes, and discover emergencies and issue first-aid alarms," Wei Hongfeng, IntelliCloud's CEO and chief scientist, told China Daily.
Video surveillance and RFID can keep close tabs on guests for marketing and risk management purposes, but this new system sounds like Sauron's omniscient eye or 1984's ubiquitous Big Brother, except real. The risk management uses that Wei cites are made possible by covering a 1,000-acre ski area in a surveillance blanket that not only watches, but learns. 
STAFFING STRUGGLE? 

LET'S HUDDLE
The pandemic heightened staffing and housing shortages to crisis levels this past year, and it appears that the trend will continue into the future. We addressed the two related issues in a SAM Huddle, "The Staffing and Affordable Housing Crisis," in late July. Here, we share some of what our panelists said on the staffing side of the story. (Find the full SAM Huddle podcast at saminfo.com/huddle. For the housing side, turn to p. 48, "Skiing's Prickliest Problem: Housing.")

Resort operators on the Huddle were unanimous about the staffing issues resorts face, from skyrocketing wages for frontline workers to visa and immigration restrictions. They outlined the problems—"It's estimated that about 20 percent of all F&B employees were lost, and they are not coming back. We don't know how to get them back. That's a challenge for the industry, not just the ski industry, across the country," said Snowbasin GM Davy Ratchford—and, to the extent possible, some solutions to filling key roles or working around the lack of employees if necessary. Here's what a few of the panelists had to say:
"Why do people want to come to work in the first place? Fifty-two percent of my staff don't ski. I bet it's high everywhere. We are seeing people come in to work for only one or two seasons. How do we create the next generation of leaders? How do we create that long-term employment? If we've been relying on low salaries but saying 'hey, you get a ski ticket,' that philosophy doesn't necessarily work for us anymore.
"One solution we are having success with is our partnership with Seward Windsong Lodge in Alaska where our leaders in F&B go and continue their trade (we have 10-12 people there right now) and will come back in the fall. We may need to do more of these creative partnerships to share resources." -—Davy Ratchford, General Manager, Snowbasin, Utah
"We've had to make operational changes due to staffing issues. During the summer peak, we are operating five days a week vs. seven in a typical year and we've also had to modify what activities we have open.
"Something we are doing more of this year is partnering marketing with HR to make sure what we're doing to attract new employees stays on brand. We are able to do more digital outreach through social media, and more targeted digital campaigns, to reach a broader audience. We've had a plethora of applications from 14- and 15-year-olds, but we're not seeing the 18-plus applications come through, and those are our operators."—Becca Deschenes, Marketing Director, Cranmore, N.H.
"At Crystal, we're about 20 percent short on payroll. We're losing some business because of our inability to be fully staffed. One of the contributing factors are those staying home, particularly with the frontline positions, are facing real challenges. Many of them are female staff members, doing tradeoffs—'Do I stay home and take care of my children or to take care of a parent?' There's a lot of caregiving tradeoffs and we have to be sensitive to that, but it also shifted our wage compensation, our job classifications, our wage categories have shifted from $12-$14 to $14-$18 for most front line, entry-level positions.
"An area that may be a contributing factor in the years to come is, like most first-world countries, the U.S. now has a negative growth rate. This labor shortage is not short term. There are long term generational implications here." —Chris MacInnes, President, Crystal Mountain, Mich. 
SUPPLIERS
Gary Mayo retired from DOPPELMAYR USA after 22-years as the customer service manager. He is succeeded by James Griffith, who now serves as customer support director.
LEITNER has opened a new plant in Stará Lubovna, Slovakia. The 5-million-euro investment replaces the rented facility Leitner was utilizing in the region, chosen for its consistently high-quality steel production. 
John Colonna, current president of K2 Sports, was appointed president and CEO of K2-MDV HOLDINGS. He assumes the role from Christoph Bronder, who is stepping out of active management but will remain on the board of directors.
PEOPLE
Industry veteran Dee Byrne was promoted to the role of president and COO of Squaw Valley Alpine Meadows, Calif.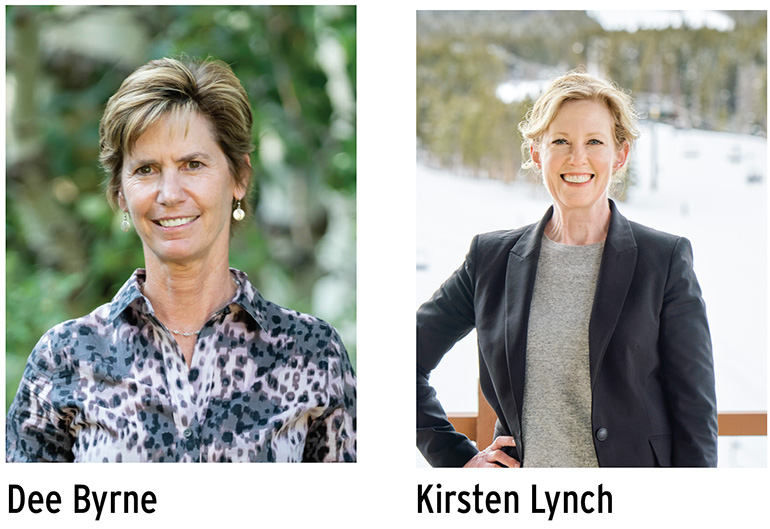 In Oregon, Timberline Lodge promoted two staff members to general manager roles: Rose Phillips is GM of ski area operations, and Scott Skellenger is GM of hotel operations. … Mt. Hood Meadows promoted Fallon Murphy from accounting manager to controller. … Mark Hendrickson joined Mt. Hood Skibowl as its new mountain manager, succeeding John Vermaas, who is staying on in a new role overseeing special projects. Chris Catlin II has been named Skibowl workplace safety and patrol director.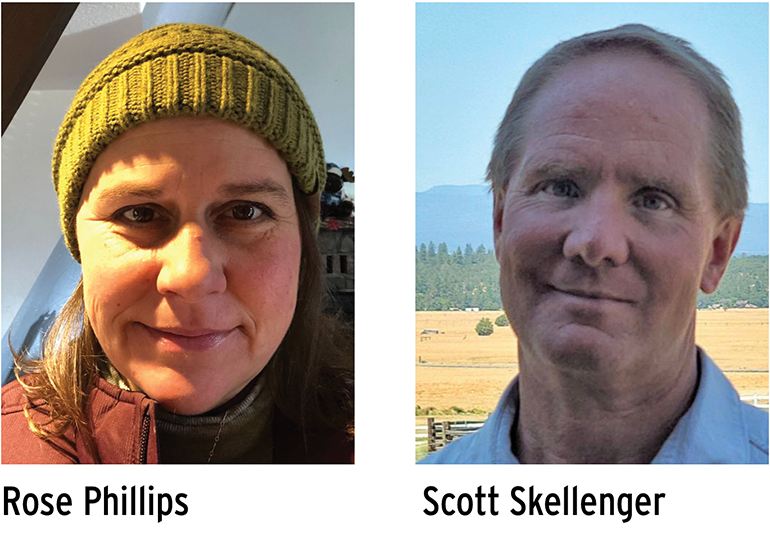 In Colorado, CMO Kirsten Lynch has been named the next CEO of Vail Resorts. When she assumes the role in November, current CEO Rob Katz will step into the role of executive chairperson. Lynch will be succeeded as CMO by Ryan Bennett, current VP of marketing – lift revenue. 
Pacific Group Resorts appointed Christian Knapp to the newly created position of vice president and chief marketing officer. … Steamboat Resort hired Pete Blei as director of finance.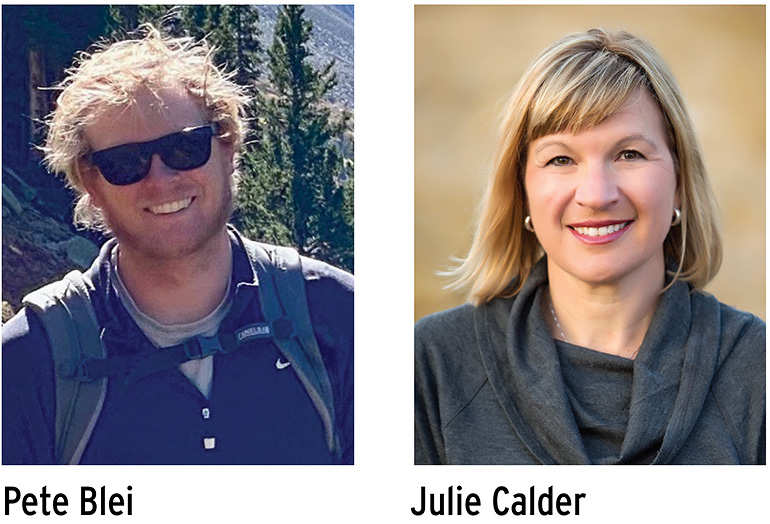 Jackson Hole Mountain Resort (JHMR), Wyo., promoted Julie Calder to the new position of vice president of guest experience, and Eric Seymour was promoted to director of brand communications and content, and he will also serve as JHMR public information officer.
Heading East, Crystal Mountain, Mich., promoted Mike Cutler to director of mountain operations, and Brittney Buti joined the team as manager of public relations. 
Stacey Dawkins was named the new director of lodging at Wintergreen Resort, Va. … Windham Mountain, N.Y., hired Peter Calabria as its new director of finance. … At Killington, Vt., longtime mountain ops leader Jeff Temple is taking on a new role as director of planning, and Tait Germon, previously mountain operations manager, was promoted to director of mountain operations.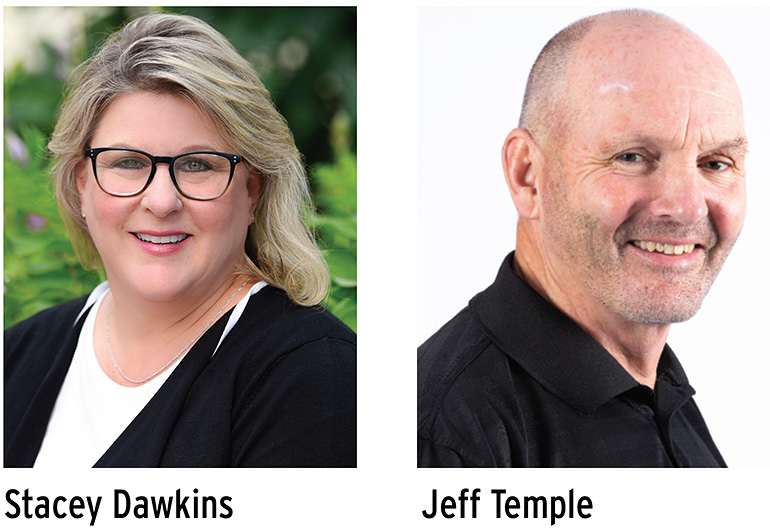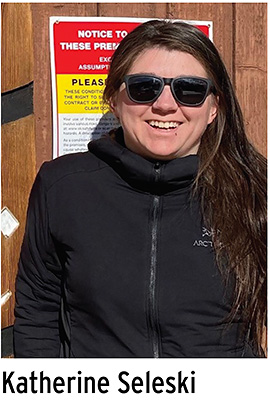 Olympic gold medalist Kikkan Randall is the new executive director of the Nordic Skiing Association of Anchorage, Alaska. … Johan Eliasch was elected president of the International Ski Federation. … Kelly Davis was hired as the new director of research at the Outdoor Industry Association. … The Canada West Ski Areas Association elected three new directors to its board: Darcy Arnold, Big White Resort; SAM "11 Under 30" profilee Katherine Seleski, Pass Powderkeg Ski Area; and Dave Morrison, Island Lake Lodge. 
The new editor in chief at Cross Country Skier: The Journal of Nordic Skiing is Cindy Hirschfeld, formerly editor in chief of Aspen Sojourner. 
AWARDS
Leah Parkes and the lift maintenance team from Ontario's Craigleith Ski Club won SAM's inaugural Rise Up Challenge. Sponsored by Leitner-Poma of America, the Rise Up Challenge recognizes up-and-coming lift mechanics with a $3,500 education grant.
Ski NH recognized leaders at its annual business meeting: Gov. Chris Sununu was awarded the Chandler-McLane Government Service Award; the Whitney Award for outstanding contributions to the New Hampshire snowsports industry was given to Greg Goddard, Gunstock, Douglas Holler, Dartmouth Skiway, and (posthumously) Bob Hoyt, King Pine; the Merrill Award, recognizing cross-country contributors, was presented to Howie Wemyss; and Peter Holland, Pats Peak, was recognized posthumously with a Lifetime Achievement Award.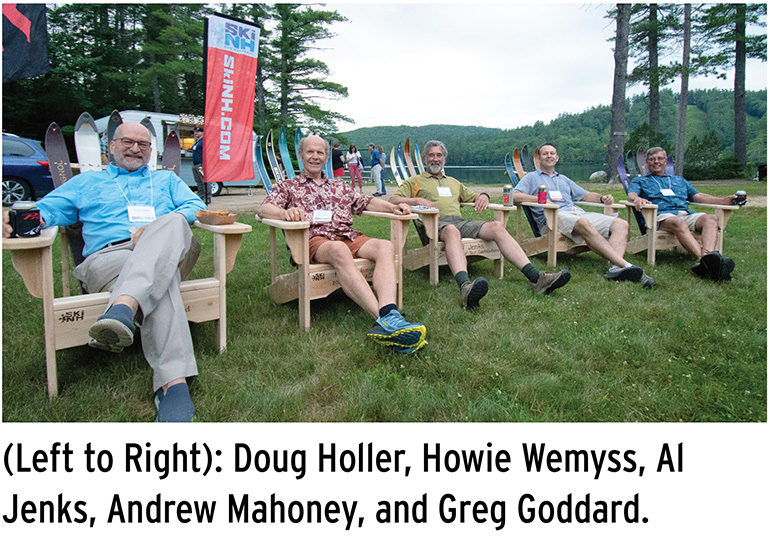 U.S. Cross Country Ski Team athlete Jessie Diggins was honored by U.S. Ski & Snowboard with its Beck International Award as overall athlete of the year. 
The Michigan PGA named Crystal Mountain's Brandon Dean as Assistant Golf Professional of the Year.
OBITUARIES
Former Whistler GM and industry luminary Peter Alder died July 13. Alder was one of the first board members of the Canada West Ski Areas Association, serving as president from 1968-69 and again from 1981-83. He played a major role in helping to establish the association, setting industry standards, and developing education and training programs. 
Maureen Bliss, formerly head of the New England Ski Reps Association, died on June 6. She had served as executive director of the organization for more than 20 years. 
Snow Trails and Ohio Conference of Ski Area Operators founder David Lawrence Carto died in April. Snow Trails was the first commercial ski area in Ohio, and the first ski area fully reliant on man-made snow. 
David Gorsuch, one of the top U.S. skiers of the 1950s, died on June 26 after a long illness. He was 82. He and wife Renie helped establish the Vail Mountain School and Ski & Snowboard Club Vail. They're on the 2021 U.S. Ski & Snowboard Hall of Fame ballot together. 
Gian Franco Kasper, who retired after 23 years as president of the International Ski Federation in June, died at age 77. He was a member of the International Olympic Committee from 2000-2018, and a member of the Anti-Doping Agency since 2003. In fall 2018, Kasper received the Olympic Order.
Augustus "Kip" Pitou III died July 8. He was 81. Pitou started his long career on the supplier side of the snowsports industry at Beconta Ski, Inc., then Kaestle USA, and eventually K2 Bike. In 1981, he became the director of Ski Utah, where he stayed until his retirement.
Charles Mather Skinner III, former owner of Lutsen Mountains, Minn.—now owned and operated by his children—died June 17. He was 87. Skinner was an early snowmaking adopter, pioneering many inventions, collaborating with other Midwest ski area owners, and advising ski areas across the U.S., including Aspen. 
Mike Wiegele, the founder of world-renowned heli-skiing company Mike Wiegele's Helicopter Skiing, died in July at age 82. In 1974, Wiegele began buying land in western Canada to develop a full-service heliskiing resort—the first of its kind. Among his numerous commendations are The Bravery Award from the Governor General of Canada and induction into the Canadian Ski Instructor Alliance Hall of Fame.