History marks the winter of 1979-80 as one that nearly destroyed the mountain sport industry in the East. At a time when snowmaking was largely a means to open a few trails during low-snow periods, nature held back almost completely, and the result was catastrophic. Every ski resort in the eastern United States qualified for federal economic disaster assistance; about a quarter of them had to close shop despite that help.
But that crisis led to a massive investment in modernized snowmaking and grooming, which has helped ski areas survive subsequent low-snow years.
Could the great staffing crisis of 2021-22 have similarly far-reaching effects?
Those in the trenches say it's been a perfect storm—a pandemic, a wild jump in housing costs, a continued lack of housing availability, and "the Great Resignation," all coupled with a huge increase in demand for skiing and riding—which has made this a rough season for staff, with the impacts permeating to the guest experience.
What we do from here could—like that push to invest bigly in snowmaking to keep the industry growing back in the '80s—push the industry to a new and possibly better normal.
But how? Operators and experts agree that it comes down to three things, at once tangible and broad: culture, care, and compensation.
Culture, Then and Now
The evolving workforce. It used to be that a certain type wanted to escape the "real world," grab a job at a ski resort, and live the ski bum life. While many people still harbor those dreams, the ability—or willingness—of most to take on that lifestyle has evolved.
"We've over-relied on that sex appeal for years," says Steve Wright, president and CEO of Jay Peak Resort in Vermont.
"People are less likely to take low pay and no housing now," says Courtney Condy, founder of Occupation Wild, a job board for the outdoor, adventure, and travel industry. "The attitude of 'people should just feel lucky to work for us' doesn't work anymore."
It's not that people don't want to work in the mountains, says Condy—who gets more than 100 inquiries a day about outdoor jobs—they just need more than that now. "People are still passionate about skiing," she says. "But so, too, are they about making decent money and building a career."
Searching for meaning and balance. So what's a resort to do? Build a culture that is the basis for all the rest of an employee's life; a culture that is inclusive, caring, motivating, and that brings the worker pride.
Organizational development expert Paul Thallner says focusing on that part of the employment equation is a key foundation to success in this new world of workers. In other words, start with culture, not simply with money.
"There's a fundamental disconnect that wages" will be the solution on their own, he says. "Increasing wages will help short term, but money alone will never be a sufficient incentive."
What's your value proposition? The new culture, he says, must have an employee value proposition (EVP) that workers can buy into. Culture needs to shine through across the platform of the resort. "EVP should be holistically linked to strategy and purpose," says Thallner. "People need to live these values and not just let it be on a poster. A culture of belonging, flexibility, and growth needs to show through."
The way a resort embraces a great culture needs to be authentic, Thallner says. "You cannot copy and paste culture," he says. "Don't read a blog. Just f-ing do it."
Case Studies
Sugarloafers. Those who ski and work at Sugarloaf, Maine, have long embraced the "Sugarloafer" moniker. It's one they take pride in—some long timers' obituaries refer to them as Sugarloafers.
"You take it on as a part of your identity," says Sugarloaf director of marketing Ethan Austin, a 16-year veteran employee there. "You're not just an employee, you're a Sugarloafer. From that, you take great pride in your work here. You take ownership. You care. And you know, as important as pay is, there's value to the culture, too."
Sugarloaf didn't just do it with a poster, although a wide-reaching "Sugarloafer" ad campaign in the early 2000s that featured all kinds of staff and skiers helped. Still, says Austin, creating that culture and maintaining it takes focus.
Sugarloaf invests in lots of customer service and leadership training, keeps a finger on the pulse of the employee vibe, and most importantly, says Austin, keeps its head firmly out of the sand so leaders are clear eyed and honest about the resort's goals.
"You have to acknowledge when it doesn't happen," he says, "and then own that situation and work to fix it."
Spreading the message. Condy adds that it is also important to express that cultural vibe to prospective workers in a way that speaks to them. While job fairs worked for years, she says, resorts should use things like spirited employee videos on Instagram and Tik Tok and regularly keep track of their DMs there.
With that, she warns, comes great responsibility. A quick reversal can occur if your culture does not stand with what you promised.
"With everything that's happened in the past couple years, a lot of people are looking to come into this industry because 'life's too short,'" she says. "But with that comes expectations. We have to live up to them as best we can."
SNOW jobs. At Mountain Creek Resort, N.J., culture is paramount, and it starts with the people. "We hire for attitude; we can train for skills," says Kelly Brooks, vice president of human resources at MCR operator SNOW Partners.
Brooks says they've found success (they've not been short staffed this winter) by helping applicants understand the vibe and decide if they like it, as well as by working sans departmental silos and in a full team approach, where staff are grouped in "trails."
Employees, for the most part, can do different jobs across their trails. For example, staff working in the "guest experience trail" are trained in parking, ticketing, scanning, retail, rentals, and other guest-facing jobs. They shift around as a team as each day progresses. The company's own Snow Cloud technology helps that happen, via smartphones. The resort empowers workers, and gives them variety to their day and a true feeling of being a part of the resort's success.
MCR also sets up the season's—or year's—work schedule before the person starts. No surprises either way, Brooks says, makes for happier teams.
Care Works
Caring overlaps with culture, but the solutions are separate. It's more vital than ever to make sure staff feel cared for and safe in their career choices, something industry experts say resorts need to be better at. From affordable housing and flexible (when possible) work hours to accessible meals and time to ski and ride, there's work to be done.
As Wright says in the SAM Summit Series "Career Development" bootcamp, the industry needs to "move our employee value proposition from transactional to transformational."
What employees want. Caring for employees comes with a wide breadth of goals, unique to each worker. For some, the goal is comfort: meals, housing, enjoying the work most of the time. For others, it's aspirational: seeing a career path, feeling pride in bettering the resort. There are many ways to care for your employees.
And doing so requires a new mindset. In the past, Wright says, all it took was a season pass and discounted gear and food, and "we had all the employees we needed."
But, he says, perhaps that was never the right way to build a team. "We were getting away with it," he says. "A half-priced lunch, a pass, and a few discount rounds of golf no longer works."
The housing challenge. Solving the housing shortages will not be easy, but it's essential. While other businesses can adapt by having more folks work remotely, the mountain sport industry is, for the most part, an in-person venture.
"Our operations demand [in person], and that feels like a point of tension," says Deirdra Walsh, vice president and general manager at Northstar, Calif.
Finding housing for those who come from afar is at the top of the to-do list. "It's funny," she says. "We go out and tell people you get all these perks; come ski and work with us; it's beautiful. And then reality: it's really expensive."
Helping workers find an affordable place to live is key to it all. Investing in employee housing long term, and finding short term fixes, may be as vital as that huge investment in snowmaking back in the early 1980s. (For more on housing, see the two-part series "Skiing's Prickliest Problem: Housing," SAM September and November 2021.)
Finding balance. Another aspect of caring for employees is helping them to find a balance between work and play. This is especially challenging in an industry that requires long days at work during holidays and other parts of high season.
At Aspen Skiing Company (ASC), says senior vice president of mountain operations Katie Ertl, the priorities for employees line up in this order: "Health, family, and then work."
For that approach to be real, though, it needs to be put into practice, says Ertl. Managers must lead by example. It's no longer cool to be the leader who seems to sleep on the office floor, change his or her long johns, and begin another day.
"We must take time off," Ertl says, and in a way that's visible, such as working in daily ski breaks during non-peak times and by handing out "CEO Hall Passes," i.e., permission for staff to go grab freshies on a storm day.
Caring pays off. At the new Club Med Quebec/Charlevoix, which I visited earlier this winter, the value of care showed at dinner one night. An employee, still in uniform, stood at a buffet next to the high-paying guests. She put two freshly prepared lobster tails on her plate, smiled at a guest, and gleefully said, "And I eat like this for FREE every day!" Care works.
There are other ways to show care, such as partnering with local colleges, as well as online programs, to offer staff educational opportunities; or offering free rentals and lessons for those who are not yet skiers or riders—and giving them time to learn.
"There's a way to blend passion, education, and career trajectory," says Constance Beverley, CEO of Share Winter. "If someone wants this lifestyle and is a CPA? There's a CFO at every resort."
So, every kind of worker—mechanics, food and beverage, sales, teachers, and more—can be linked into the passion. With resorts functioning like mini cities, we can help people see a path toward career growth—perhaps one of the greatest points of care.
Cold Hard Cash
What about the money? Employees will no longer accept low pay, and some resorts are responding by raising wages. In fact, says Wright, employees are driving the wage discussion more than ever.
Being Bohemian. While wages alone are not a solution, Michigan's Mount Bohemia has found that wage increases sure do help. President Lonie Glieberman made the bold decision to raise wages to a minimum of $20 an hour this season, and the ski area has had a steady and full staff all winter.
"We ran the numbers last February, and knowing that it would be an extra cost, we still felt we had no option," says Glieberman. "We didn't have a choice. We could not wait until December to see if we were short staffed. Not having a chair running or a bus running [from being understaffed] didn't feel like the wise choice. You're not going to bring in revenue when your lifts don't run and customers don't come back."
The decision came with a bit of angst and an understanding that it's not temporary. "We said to ourselves, 'Let's just take the risk and hope they don't walk out on March 1,'" he says. "Plus, once you do this, there's no turning back. We cannot go back to $17.50 an hour in a year and a half."
He—and his staff—are happy. Are they appreciative? "I work them pretty hard," he says, "so I think they'd laugh at that."
Bonuses and other considerations. There are other ways to help employees earn more money. For example, Mountain Creek offers bonuses for employees who refer people to jobs, says Brooks. The bonuses increase exponentially for jobs that may be more difficult to fill.
Realizing that it competes for high school-age employees with spots like fast food chains that were paying more, Mountain Creek upped its pay a few years ago to $15 an hour. And then it reached out to local high schools to help make it feasible for teens to work at the resort. They worked together on possible after-school work buses, as well as creating schedules for teens that accommodated important high school activities like sports, the arts, and volunteering.
Sum of the Parts
Thallner advises resorts to study pay levels, focus on culture, and make sure they are delivering on all fronts. "Everything needs to be in line, synched," he says. "If not, people will leave. All the 'Great Place to Work' stickers won't do it on their own. They may even create more harm than good, if someone sees it and says, 'This is a lie.'"
So, how to keep employee policies in sync? "Take a pragmatic look at the reality of your situation," Thallner says. "Be honest. Wishful thinking doesn't work."
This industry, he says, should be adept at finding the solution. "We know how to deal with the reality of snow, now we need to know how to work with the employee pool. It's hard. But that's where courage comes in."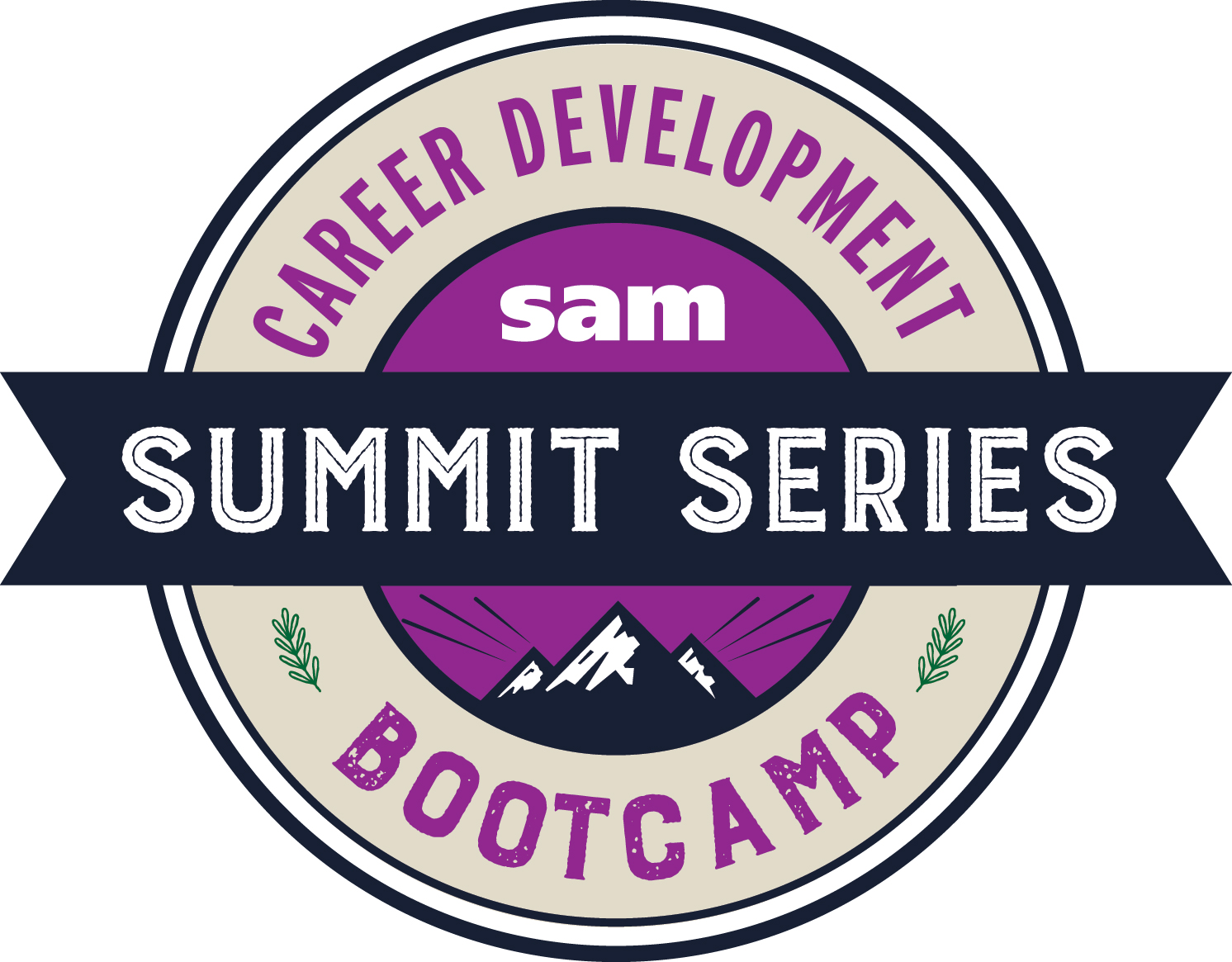 This article was inspired by a SAM Summit Series mentor/mentee discussion on career development. Sign up for the Summit Series Bootcamp to hear that conversation and access other expert insights and resources to develop your career or your staff. www.saminfo.com/the-summit-series