"I just wanted to thank you for all that you have done this summer/fall to foster such vibrant and helpful collaboration between industry leaders. It is truly inspiring to be on a call knowing that our smallest mountains and largest resorts are wrestling with the same issues and working together to solve them." – Tom Butler, Sugarloaf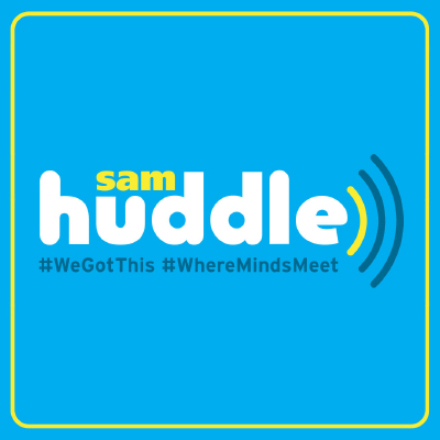 As Covid continues to recede as the preoccupying topic of the day (week, month, year) we move into the next phase of recovery and rebound. The future is still somewhat uncertain so we're huddling, virtually, with fellow industry members to discuss the challenges and the many opportunities of our post-pandemic world. Our goal for the Huddles is to keep our communication lines open and work on sharing so we can all move forward together.
From May 2021
Mountain Ops: Moving Forward into Summer and Beyond
Listen to this Huddle podcast on PodSAM
As you get ready for summer ops, it's worth unpacking the lessons learned and "Covid keepers" from this winter. End-of-season burnout has been more severe this spring than usual—so how do we move our teams forward into summer ops and beyond? It will take more than a vaccine to recover from the non-stop stress of this Covid year. Join NSAA and SAM as we gather mountain ops leaders and team effectiveness expert Paul Thallner to talk about turning the challenges of the past year into plans and positive actions for the future.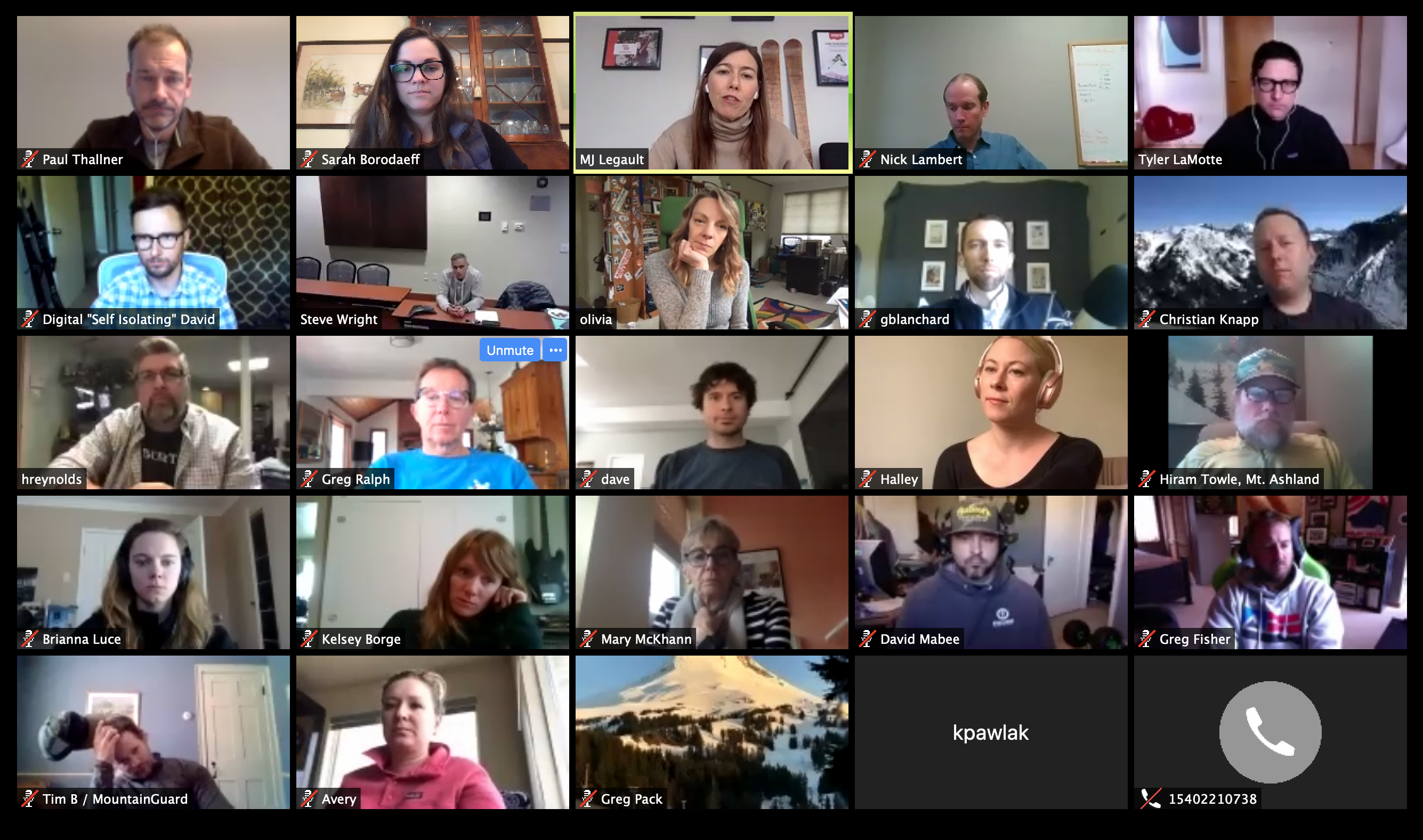 Panelists:
Lauri Jones, Exec. Dir. of Operations, Seven Springs, Hidden Valley, Laurel Mountain, Pa.
Dave Hunter, VP, Operations, Steamboat Resort, Colo.
Rich McCoy, Dir. of Ops, Pico, and Dir. Summer Ops, Killington, Vt.
Logan Stewart, Mountain Manager, Timberline Lodge, Ore.
Ken Gaitor, VP Mountain Operations, Snowshoe Mountain, W.V.
Ellen Galbraith, Sr. Director, Mountain Operations, Northstar California Resort


SAM Huddles are supported by:

Previously...
Post-pandemic Planning: A Primer to Moving Forward
Listen to the podcast on PodSAM. 
A year has passed since the world shut down, and we are seeing light at the end of the tunnel. What lies ahead? The pandemic forced an altered perspective on how we live, work, and play. How much of this will remain once the world opens up again? And how can this inform your decision making as you consider near- and long-term plans for your operations?

Join us as we explore the predominant trends that are influencing conversations about the future. SAM's Publisher Olivia Rowan and SE Group's Claire Humber will moderate an exciting panel of guests who'll share fresh insight and expertise to help you plan your next steps.
Stephanie Maez, Managing Director, The Outdoor Foundation.
MJ Legault, Principal, Origin
Regina Connell, Founder, Collective Work
Steve Wright, President and General Manager, Jay Peak Resort, Vt.
David Norden, CEO, Taos Ski Valley, N.M.
More Huddles are on tap. Stay tuned for more details.
To receive announcements about upcoming Huddles, subscribe to SAM or sign up for Headline News.
Haven't seen the announcements? Please check your spam and/or email Sarah W. directly to inquire. 
In the meantime, listen to the previous Huddles on SAM's podcast channel, PodSAM. Plus, check out the Huddles we've hosted for our sister publication, Adventure Park Insider.
For more Huddle podcasts, click here.
Downloadable Resources:
Mountain Ops Huddle:
Post-Pandemic Planning:
View the 2021 Special Report in full: The New Outdoor Participant (COVID and Beyond) 
Metric Centric Customer Voice Snapshot
Selling Season Huddle:
Tom Foley, Inntopia Presentation
Dave Tragethon, Mt Hood Meadows Presentation
Reality Check Huddle:
Video from Bolton Valley's President, Lindsay DesLaurier
Snowsports & Rental Huddle:
Slides from Rachel, Cardrona and Treblecone, New Zealand
"Lessons from Down Under" Huddle:
Video of Bridget Legnavsky speaking to customers.
NZSki Ltd (Mt. Hutt, The Remarkables, Coronet Peak) Video
Paul Anderson's slides (NZSki Ltd)
Insight Collective Presentation from "Buckle Up" Part 2
Jay Peak EverClean Team Messaging
Ski Areas Association of New Zealand Alert Level 2 Operations Guide
Download the signage examples from operations that have reopened for skiing and riding:
     New Zealand Business Toolkit Posters
Download the signage examples from mountain bike operations:
     Highlands Mountain Bike Park, NH
Watch the video from the reopening of Disney Shanghai
Download the COVID-19 People Recovery Playbook from High Peaks Group
Download the COVID-19 Response Deck from Origin Marketing + Communications
SAM is providing frequent updates, guidance, and ways to connect about the effects of the coronavirus pandemic. Visit our  Coronavirus Update  page for more resources and special reports. For email updates, sign up to receive  Headline News,  and, if possible, help support the voice of the mountain industry,  SAM Magazine, with a   subscription  or gift subscription for someone in need. Together, #WeGotThis.