SAM teamed up with North Pole Designs chief creative guy Senan Gorman to produce a weekly cartoon, apropos to the challenges our industry and its people are facing. We all need a little levity right now, so we hope these put a smile on your face.
January 12: Don't Be a Mask-hole!

Calling all masked heros! Perks include a complimentary ski pass and hand sanitizer.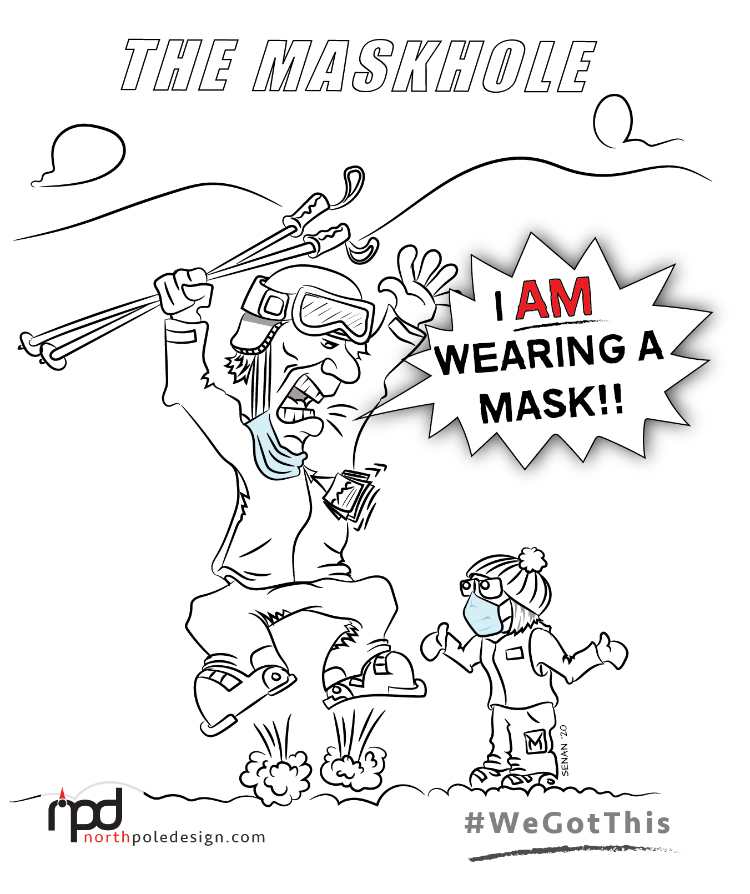 November 6: Treecilities Are Open
September 11: Boogers Be Gone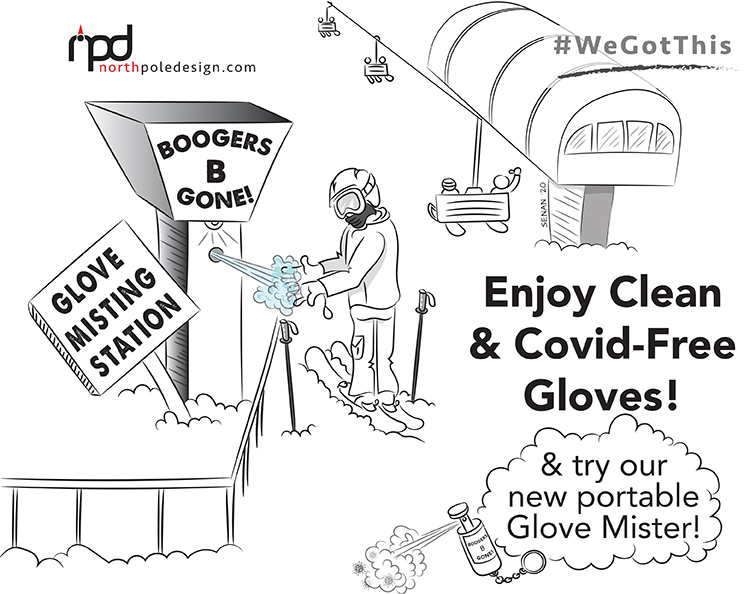 August 21: Temp Check!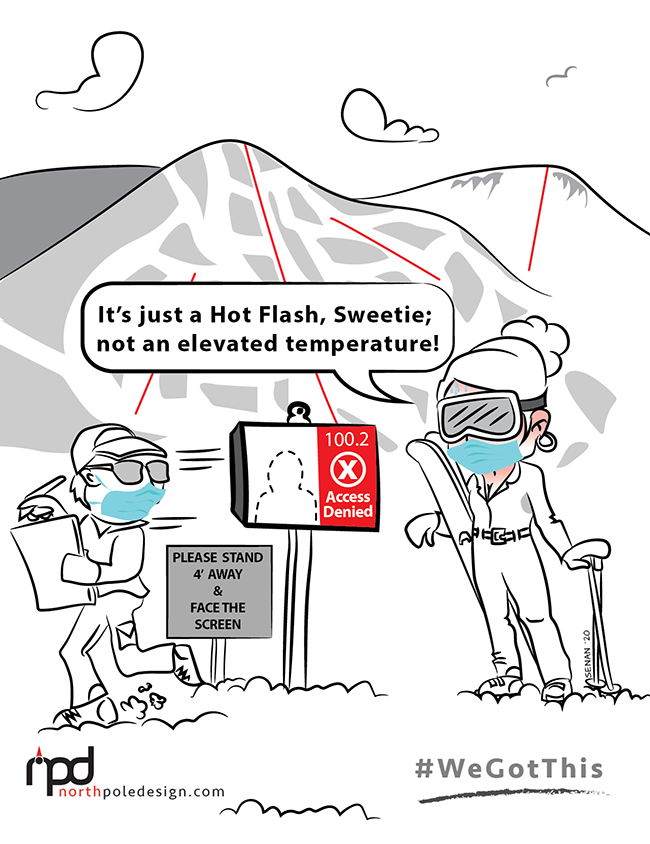 August 7: 2020 Ya'll!

Skiers. Preparing for 2020 since the dawn of time.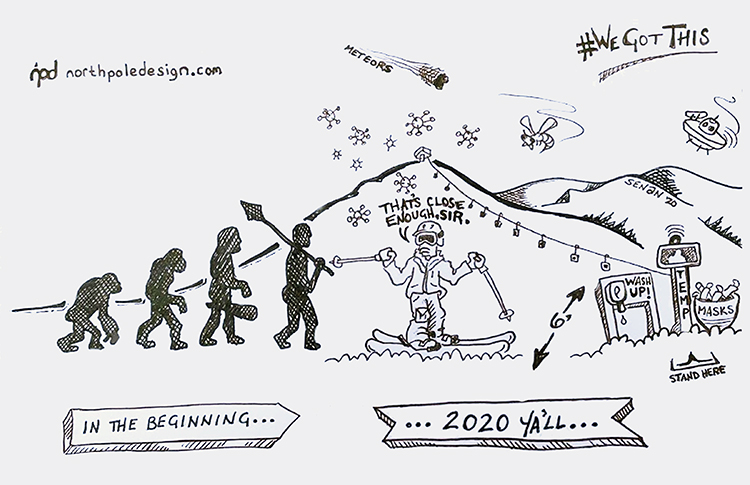 July 17: Go Touchless with Telepathy!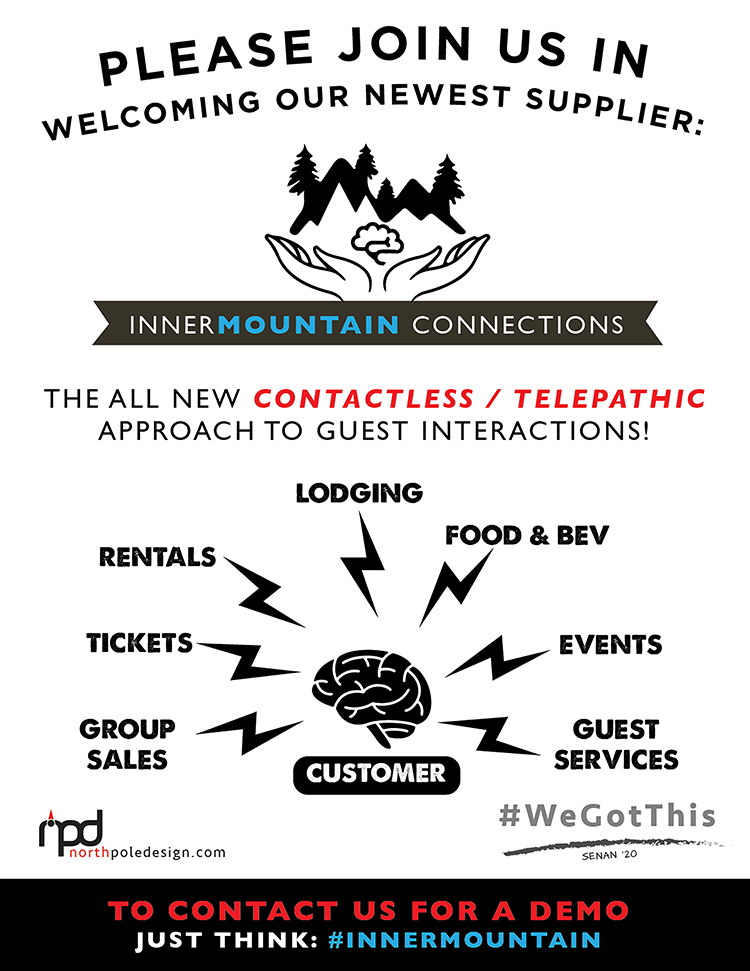 July 10: Coming in for a Clean Landing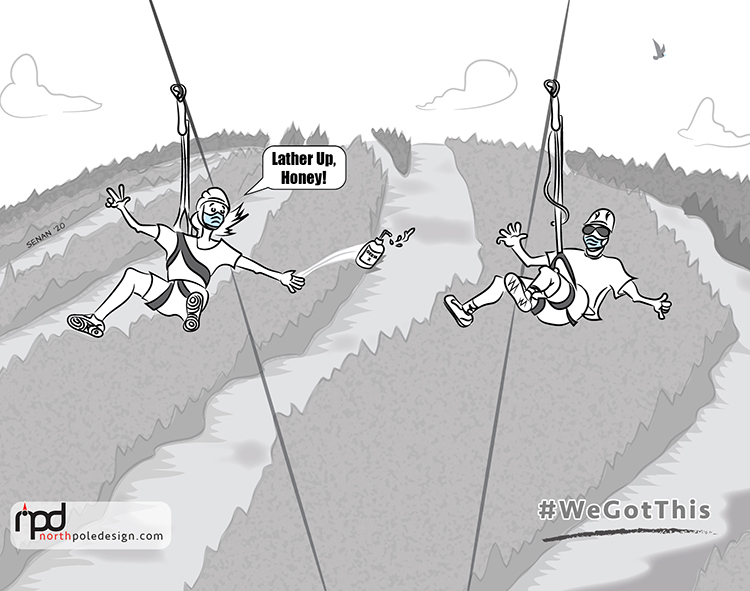 July 3: Do You Have What It Takes?

Calling all masked heros! Perks include a complimentary ski pass and hand sanitizer.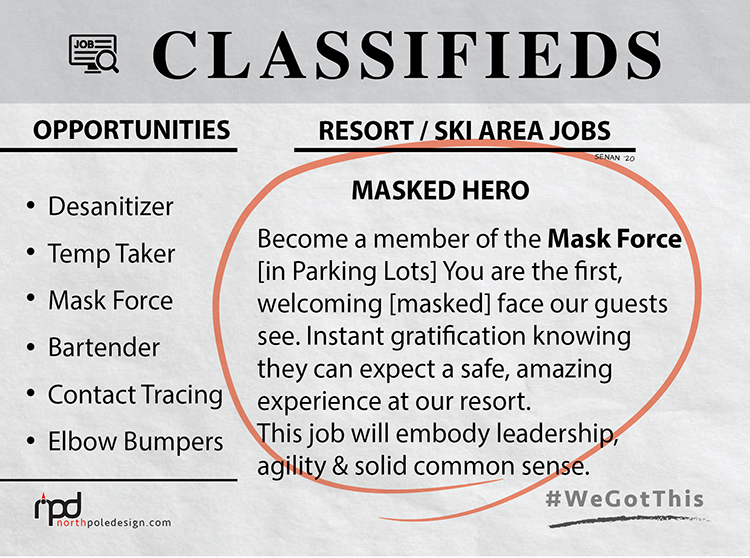 June 26: Dearly Beloved

We are gathered here today at an appropriate distance...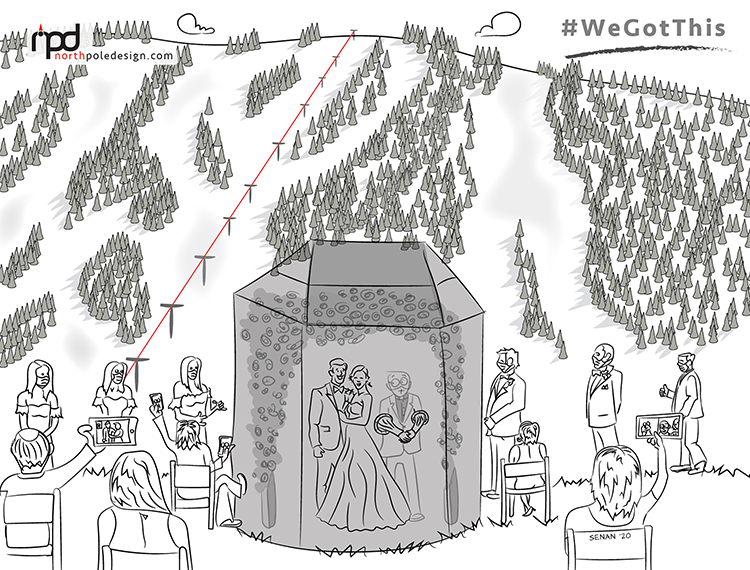 June 19: Drink Responsibly

What'll it be? How about a Corona?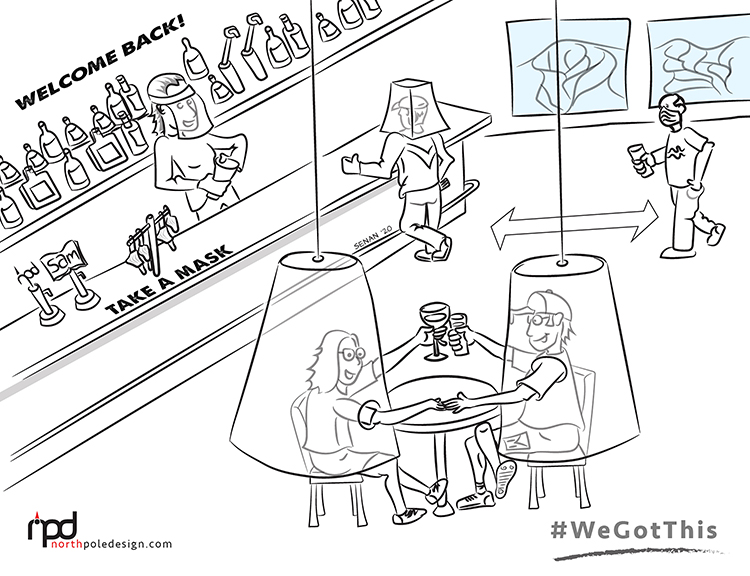 June 5: Bear Necessities

Don't forget the new bear necessities for outdoor recreation.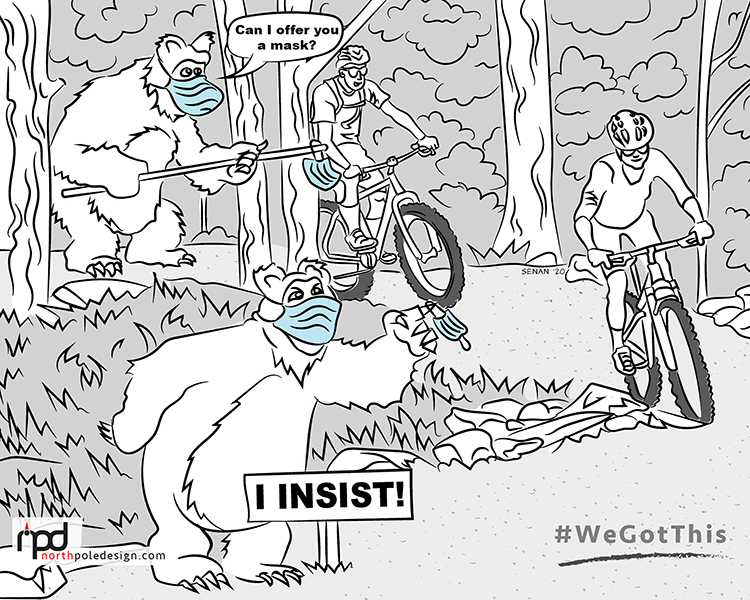 May 29: New Obstacles

There are new obstacles being introduced this season!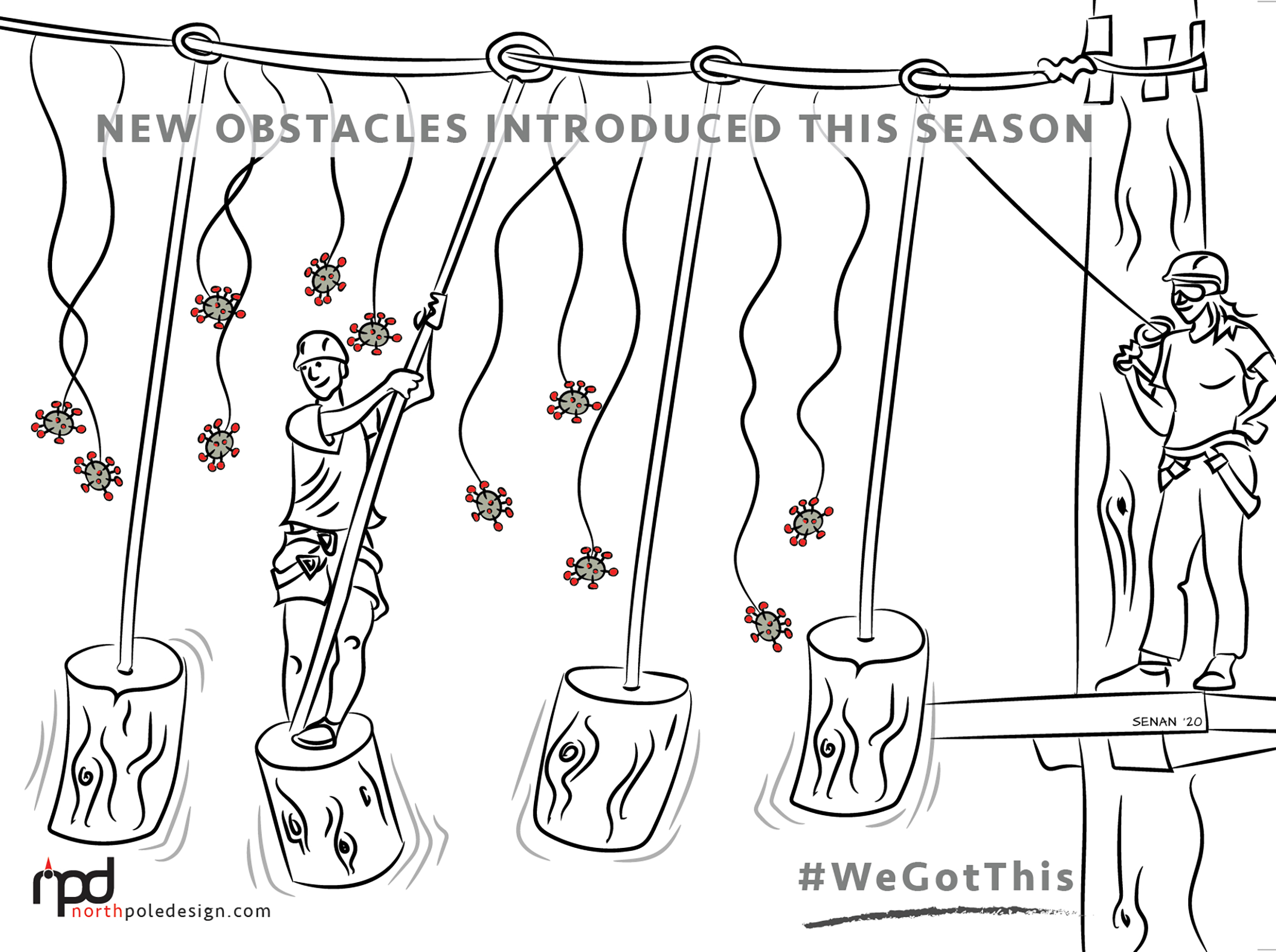 May 22: The Snow Concierge

The Snow Concierge: coming to a ski area parking lot near you.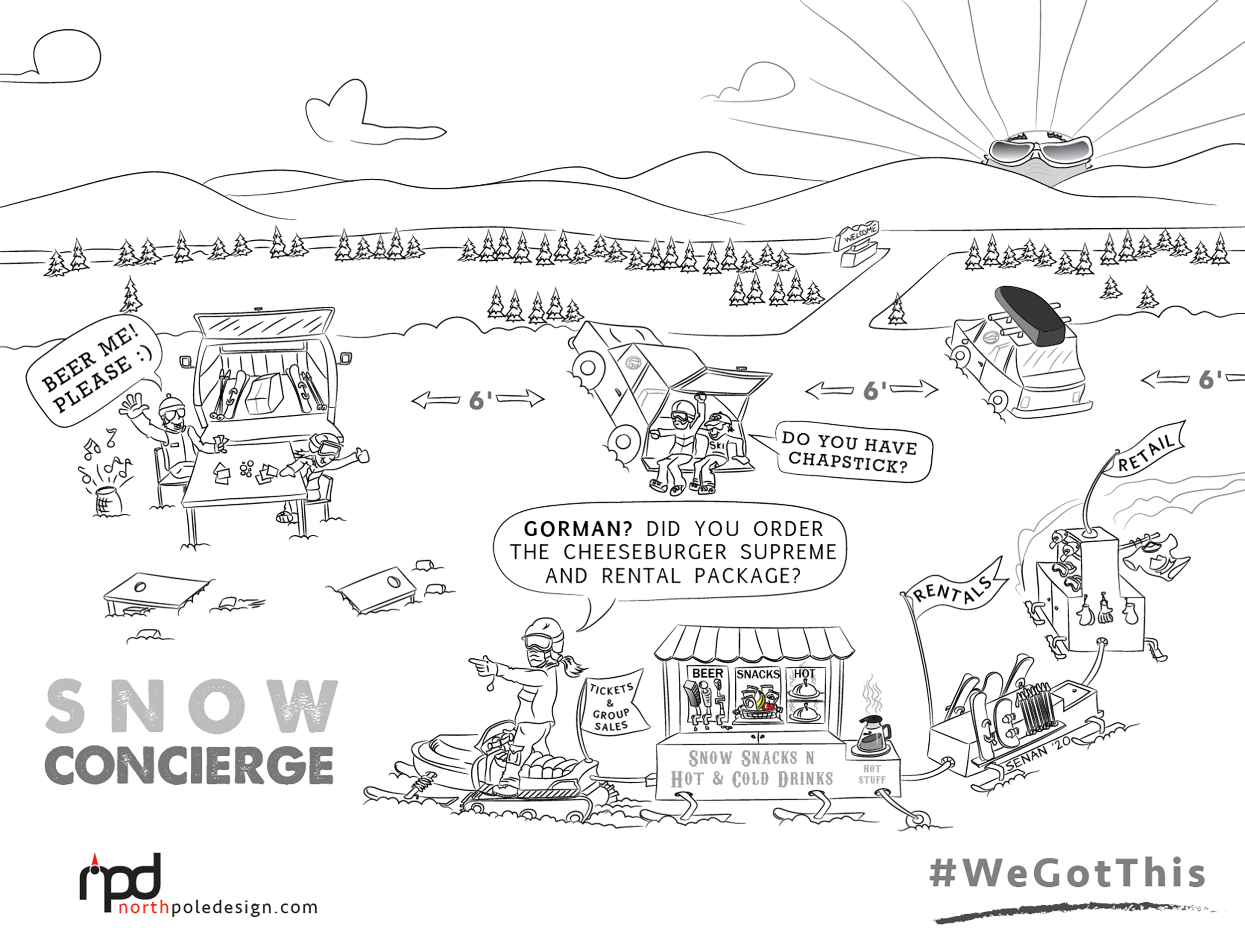 May 15: The New Badge of Honor

"Bro! Check out my sweet mask tan. Been workin' on it all season!"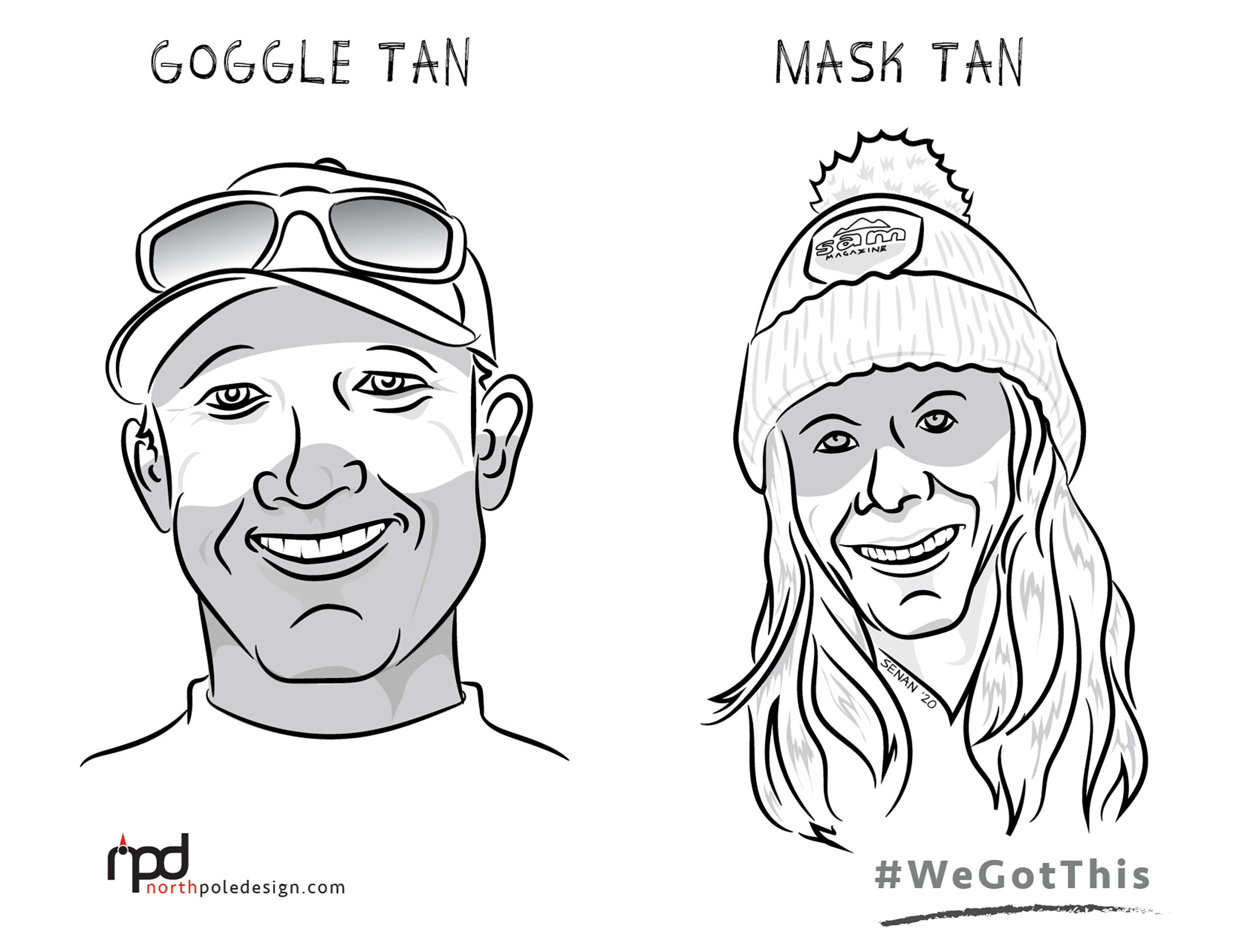 May 8: The Murder Hornets Have Landed

These guys take powder days seriously. Do not poach the Murder Hornet's line.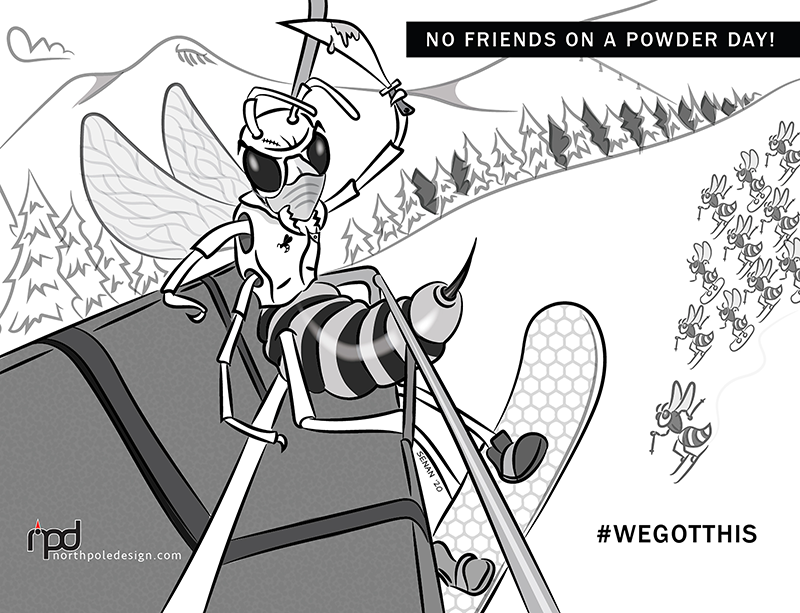 May 1: No More Liftlines, Say Hello to Chair Times

This coming season, the ski industry may be taking a leaf out of the golf playbook.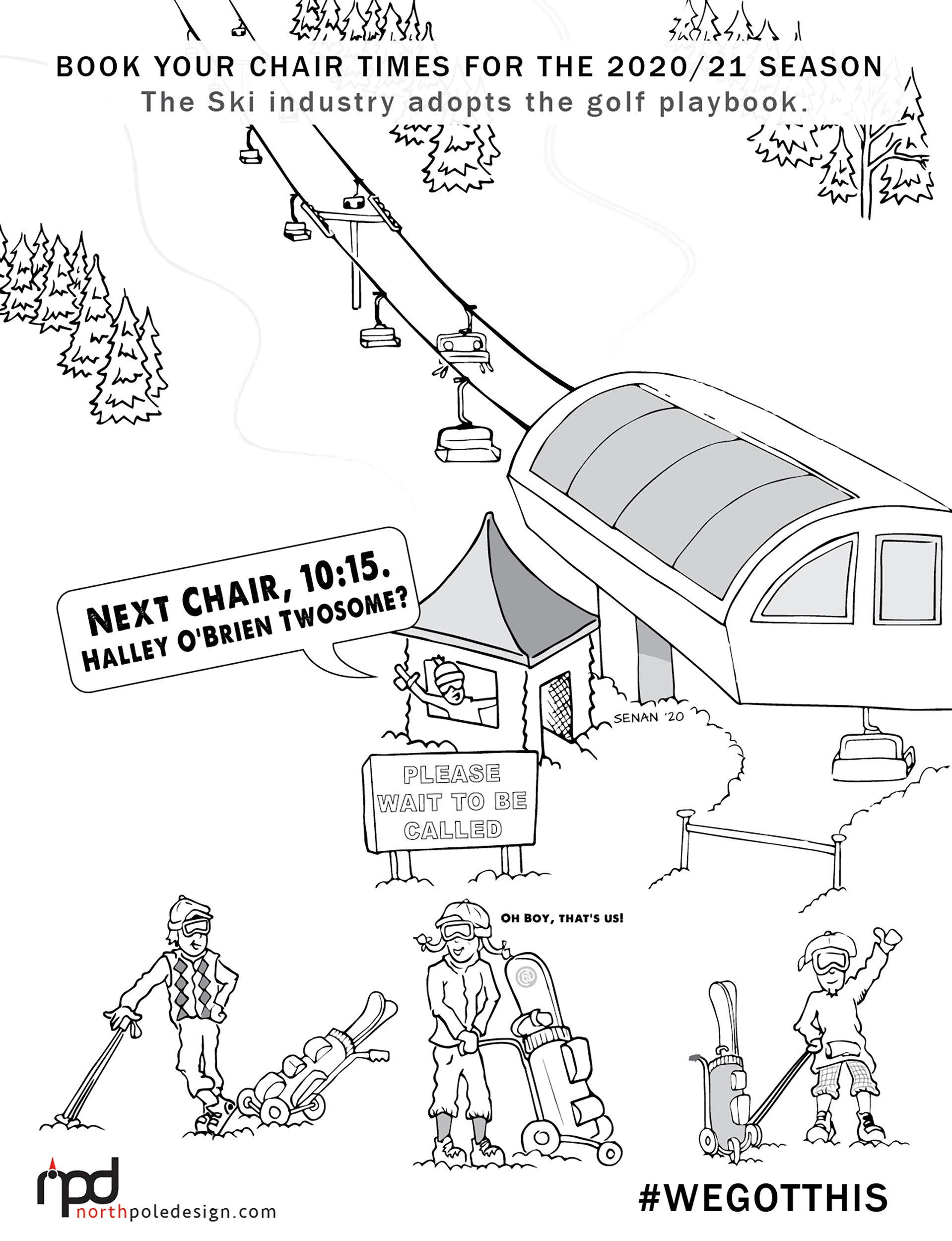 April 23: Aw Shit, They're Back

As we think about getting open, whose party are we crashing?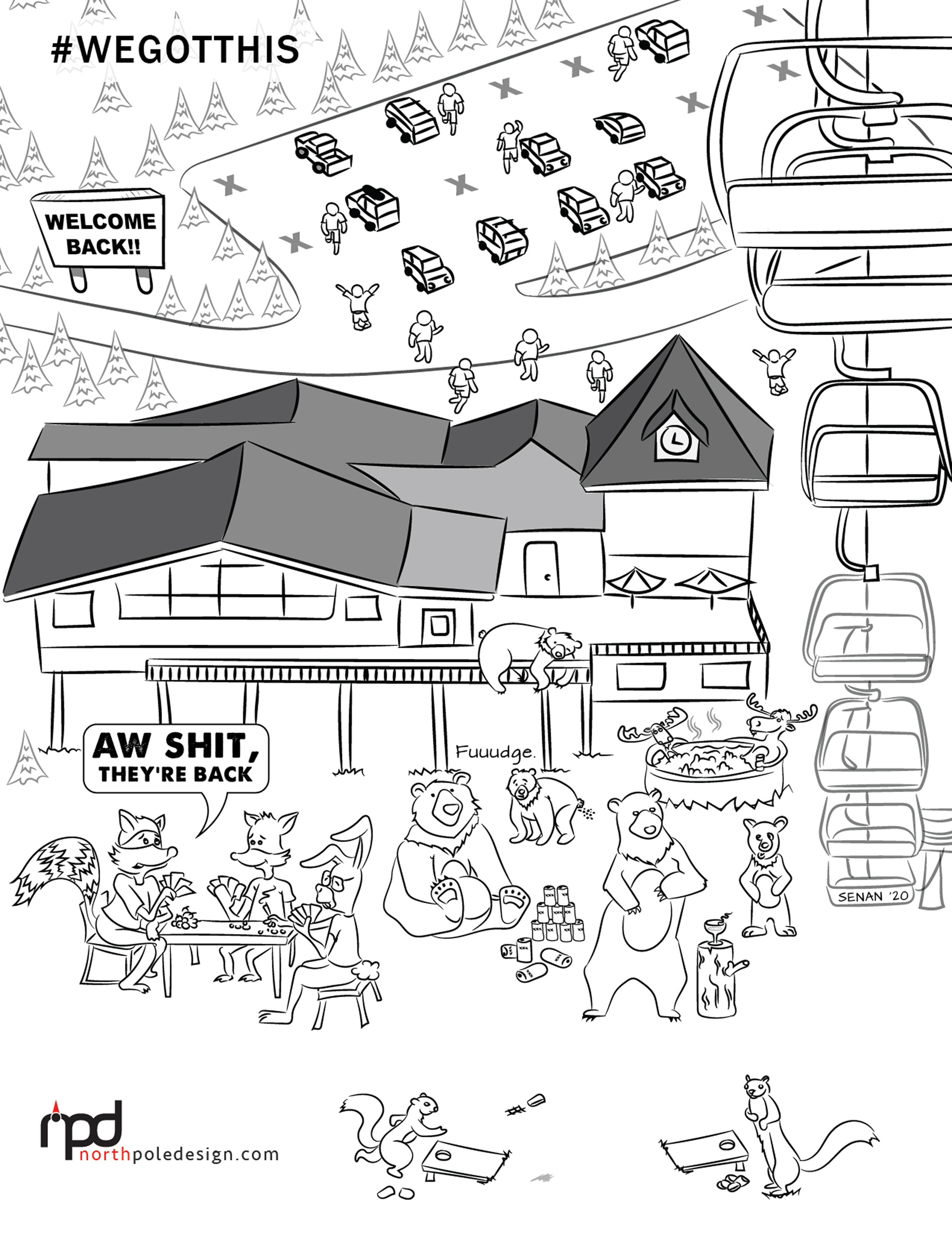 April 17: Meet Your New Safety Ambassador

Stew the Safety Ambassador is ready for Summer 2020.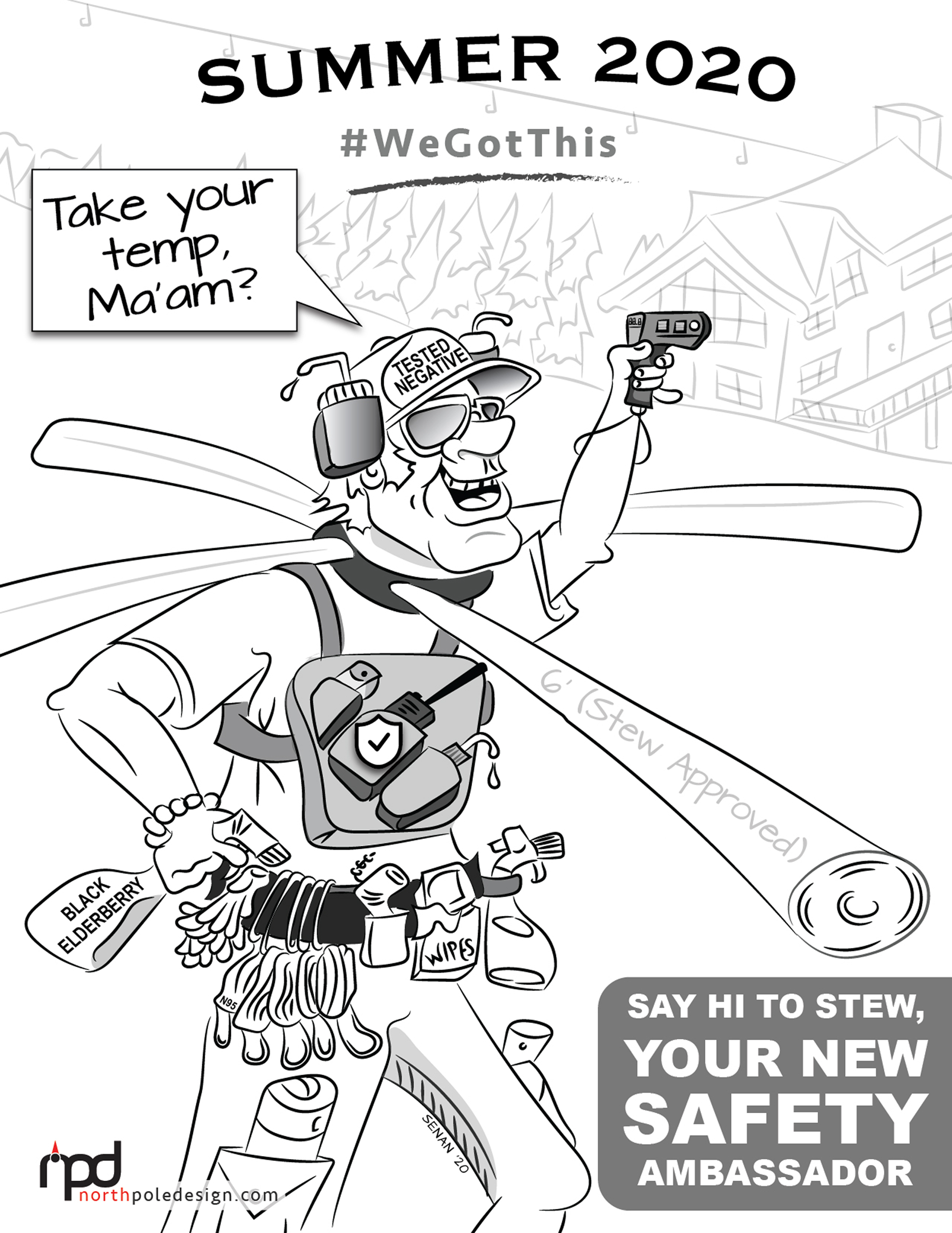 April 10: The Quandola
Introducing: The Quandola. The latest innovation in social-distanced aerial transport.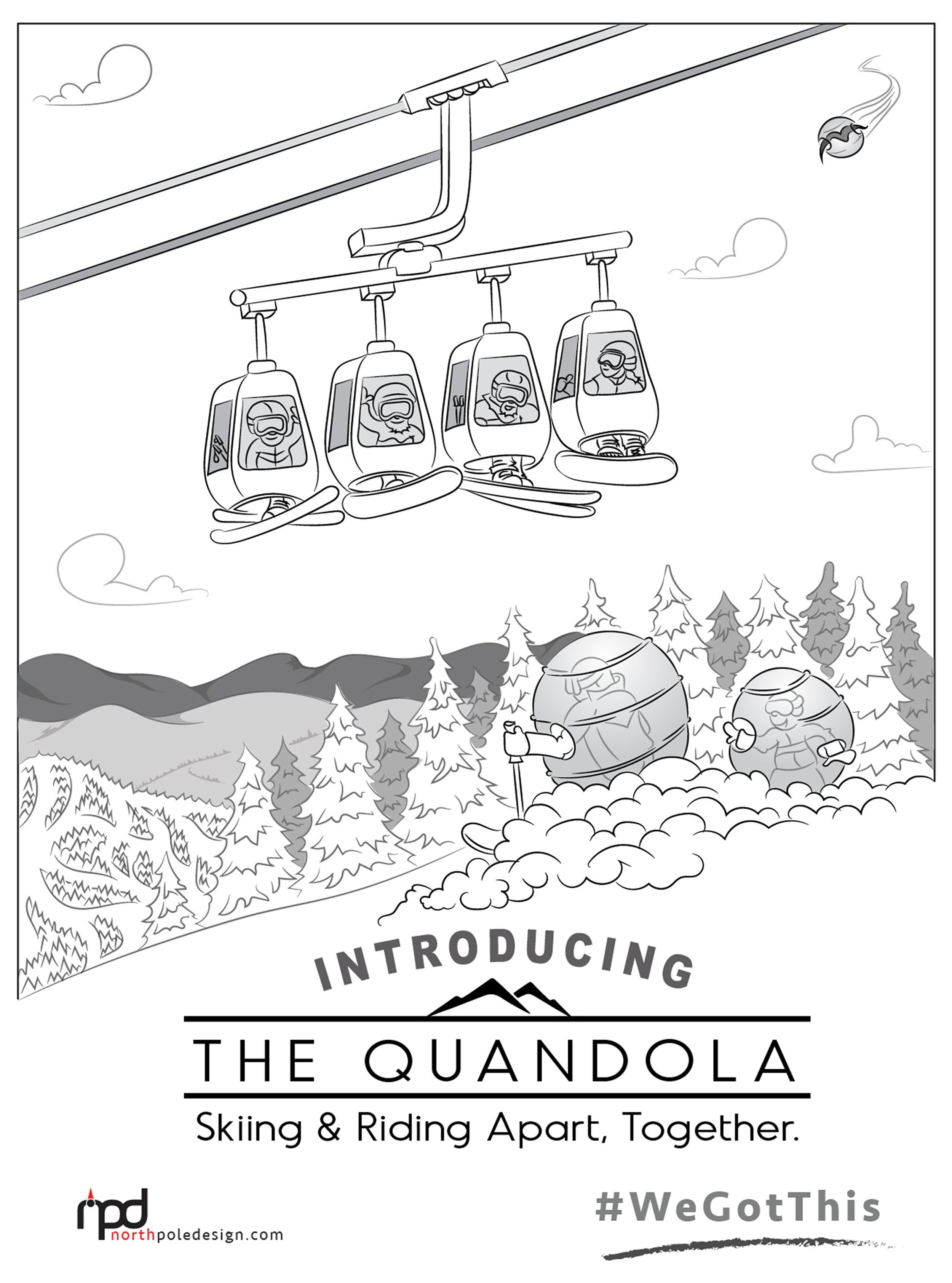 April 3: The Zoom Meeting
This new Zoom meeting format takes some getting used to, doesn't it?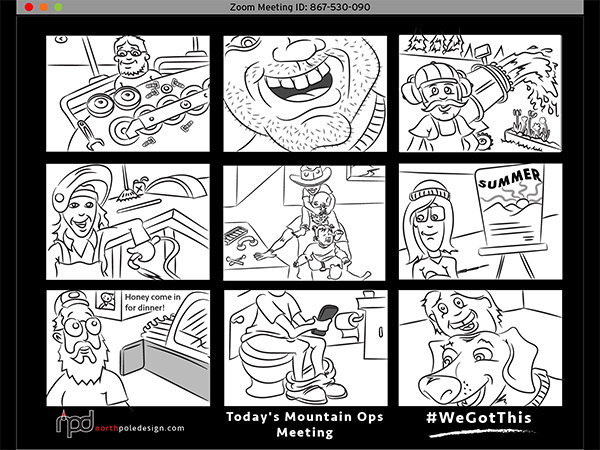 March 27: Working From Home?