SAM Magazine—McLean, Va., March 2, 2022—Alpine-X, a Virginia-based developer with plans to build 20 indoor snowsports resorts across North America, has signed a letter of intent to co-develop its second location in Texas.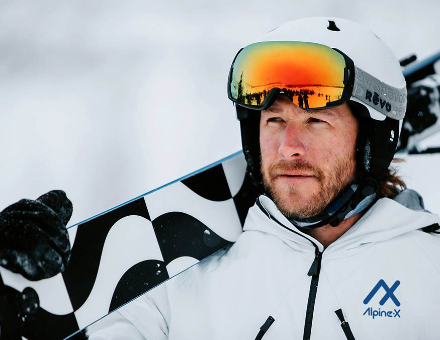 Its flagship indoor resort, projected to open in early 2025, is in its first phase of development in the Washington D.C. area.
Under the new agreement, Alpine-X will work with an unnamed partner to evaluate and select resort sites, structure and source development capital, and oversee the design of at least two resorts in Texas, with the potential for additional properties. All properties developed under the joint venture will be branded as Alpine-X Indoor Snowsports Resorts, and Alpine-X will operate the resorts under long-term management and license agreements.
"This is part of our growth strategy that targets major North American metropolitan areas," said CEO John Emery. "We are aiming to establish a footprint of Alpine-X branded resorts and the dynamic Texas market is a perfect spot for our properties. We're excited to join forces with this group in Texas, who are passionate and experienced in the development, delivery, and operation of indoor entertainment venues."
Alpine-X's mission is to develop family-centric sports entertainment venues that offer experiences for everyone—inside and outside the snowdome—regardless of skill level. Each Alpine-X resort will feature an indoor snow area, with dedicated areas for skiing/boarding, teaching, and snow play; a hotel; multiple food and beverage options; an indoor adventure area; and other amenities and facilities. 
In Oct. 2021, Alpine-X launched a Snow Play for All program through which the company plans to offer a minimum of 1,000 no-cost visits every year to each of its (still-forthcoming) locations. And in Dec. 2021, the company signed a multi-year agreement with M BAR W Enterprises, LLC, a professional services and consultant group co-founded by alpine ski racer Bode Miller and ski industry veteran Andy Wirth, with the aim to further Alpine-X's "snowsports for everyone" message.