SAM Magazine—Cambridge, Vt., April 1, 2022—Around the globe, the industry is showing signs of growth with a slew of new construction, expansion, and development projects, all aimed at improving operations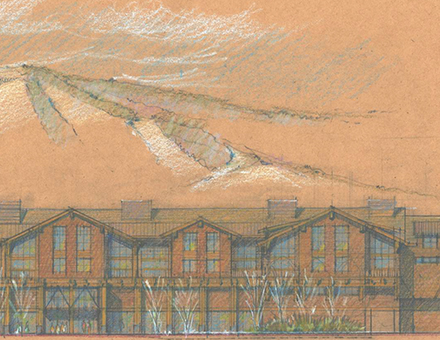 New base lodge coming to Cranmore. and enhancing the guest experience. The continued proliferation of new capital plans is a promising sign of industry success. Here is just a sample of some of the capital investments just-finished, underway, and forthcoming at ski areas domestically and internationally. 
Belle Neige, Quebec
Belle Neige, in Val-Morin, Quebec, will upgrade one of its four lifts with a $4 million CAD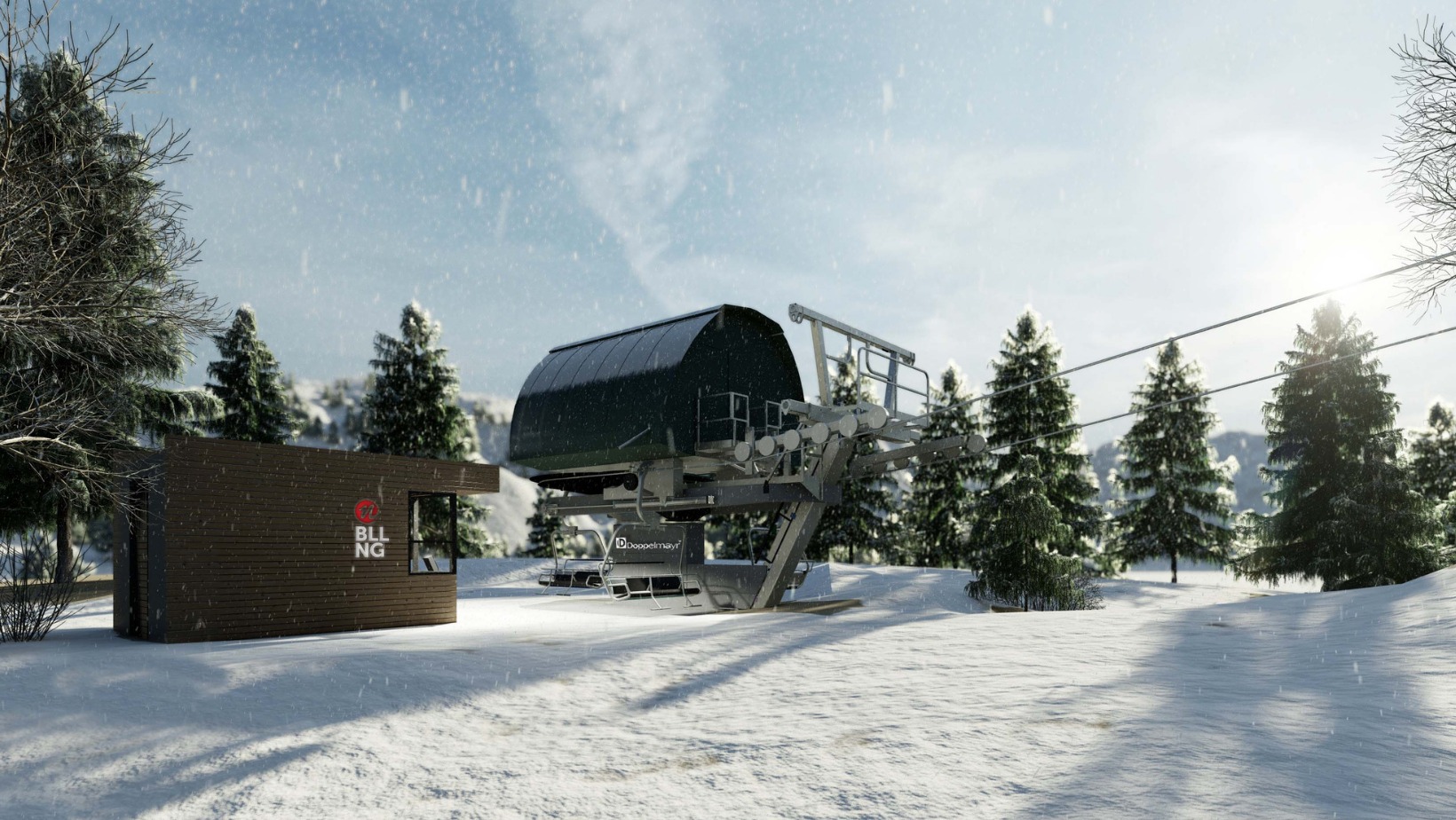 (roughly $3.2 million USD) Doppelmayr fixed-grip quad this summer. The new lift, which replaces one of the few remaining Hall lifts in Canada, will be named La Fenster after the ski area's founding brothers, Henry and Saul Fenster. It will have an uphill capacity of 2,400 passengers per hour, an 800 percent increase on the current lift's capacity.
Blue Mountain Resort, Pa. 
As part of a new capital investment, Blue Mountain will expand the automation of its snowmaking system and install a new high-speed six-passenger chairlift from Leitner-Poma of America. The new lift will serve the western part of the mountain, replacing two existing doubles. 
It will start from the base area, much lower than the two existing lifts, and terminate in roughly the same location, rising 980 vertical feet in less than five minutes. The yet-to-be-named six-seater will have 80 carriers and travel up to 1,000 feet per minute. Uphill capacity will increase from 2,400 passengers per hour between the two lifts to up to 3,000 passengers per hour. The new lift aims to improve connectivity between Valley Lodge at the base and the Summit Lodge, as well as access to terrain on the western part of the mountain. The installation will begin in April, and is expected to be completed ahead of the 2022-23 season.
Boyne Mountain, Mich.
A new Doppelmayr D-line eight-passenger chair is coming to Boyne Mountain as part of its 10-year Renaissance 2.0 growth and development plan.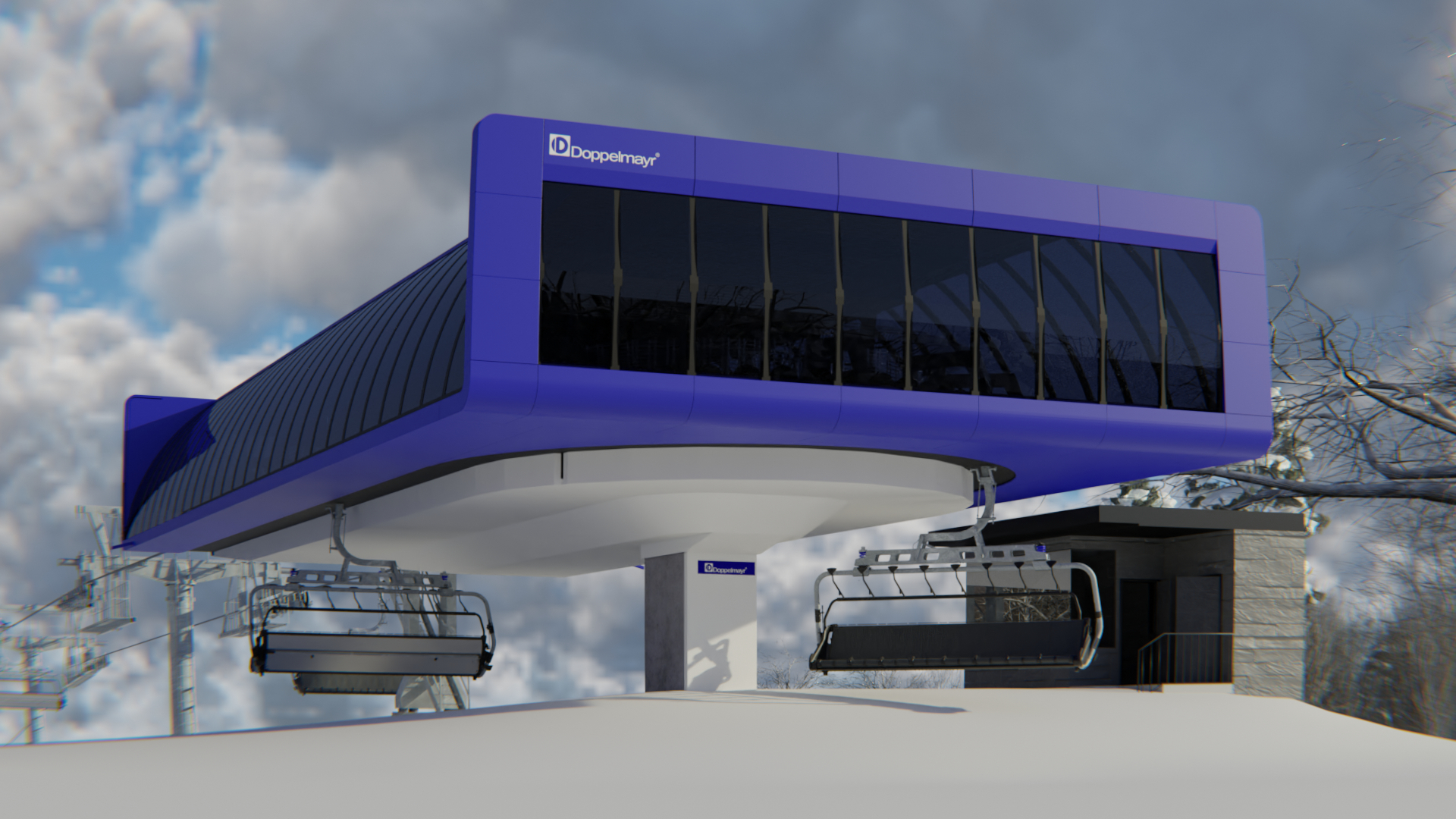 Dubbed "D8," it will be the Midwest's first eight-passenger chairlift. It will replace the Disciples I and II chairs, which serve primarily beginner and intermediate terrain. Total ride time will be little more than three minutes. The lift will not include bubble covers due to the short ride time, but D8 will feature auto-locking safety bars and a child-friendly raisable loading carpet. Installation is set to begin in summer 2022.
Bousquet, Mass.
Bousquet is the oldest existing ski area in the Berkshires, and now has the newest lodge in the region.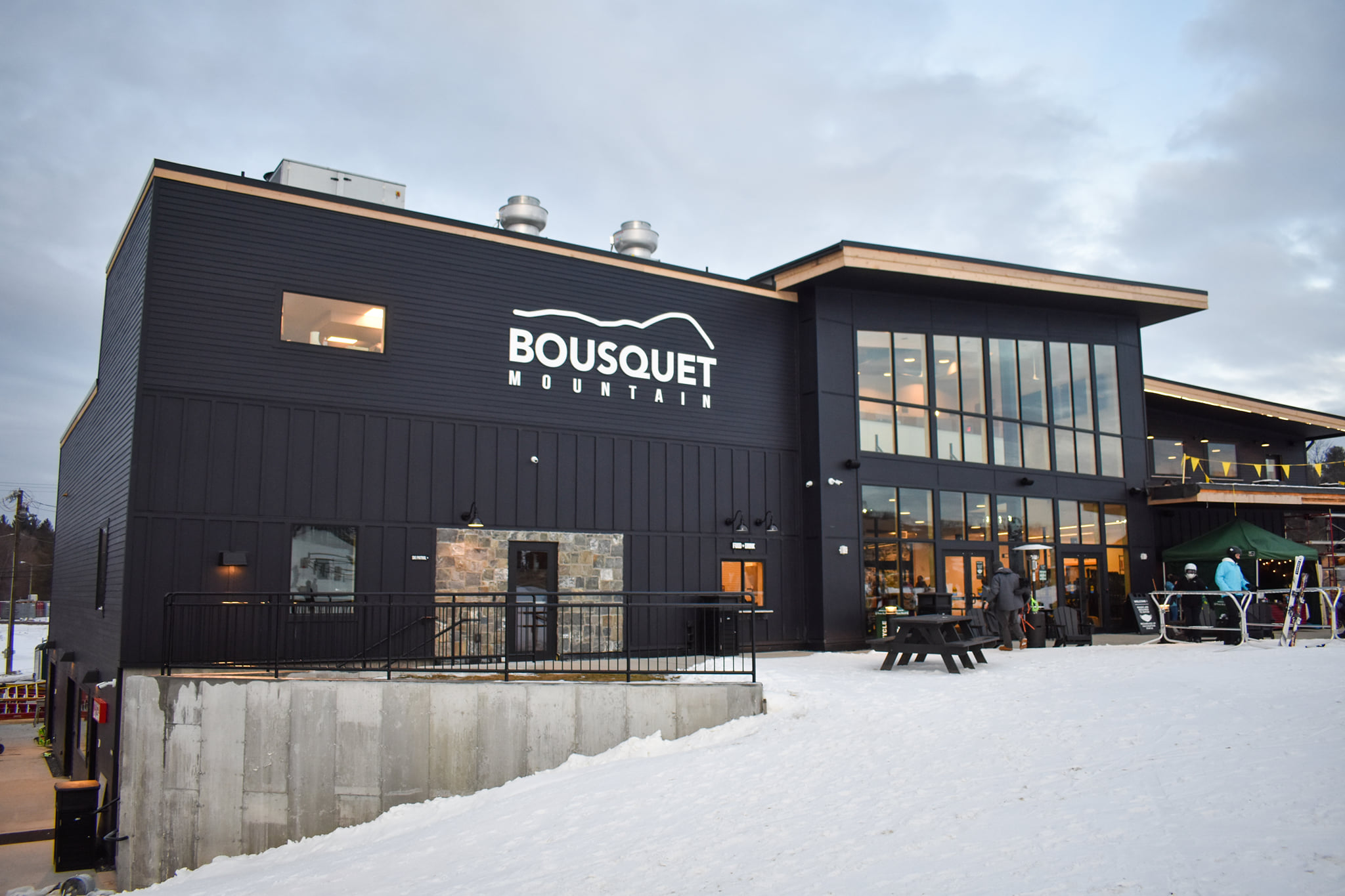 The ski area's new 17,500-square-foot base lodge opened in February 2022. The first floor houses the rental and tuning center, a lobby, and communal spaces. On the second floor, there is a full-service restaurant and bar with seating for 110 and an outdoor deck with panoramic views of the mountain. The new lodge has a black exterior and a contemporary aesthetic. Nostalgic photographs are featured throughout the interior, and the lodge has a custom mural of more than 400 images from the ski area's past. 
Bryce Resort, Va.
Bryce Resort members voted unanimously to support a $2.5 million capital improvement at the resort that includes electrical upgrades and a new Skytrac fixed-grip quad. The quad replaces Chair 2, an old SLI center-pole double. The 2,500-foot-long lift will be used for both winter and summer ops, and will follow a new alignment, allowing it to reach all bike and ski trails. With a speed of 425 fpm and uphill capacity of 1,800 passengers per hour, the lift will double the capacity of the existing chair. Construction will begin at the end of April, and the lift is expected to be operational by November 2022.  
Camelback Resort, Pa.
KSL Resorts plans to install a new six-passenger enclosed Doppelmayr chairlift at Camelback Resort. The Black Bear 6 will be operational for winter 2022-23. It replaces the existing base-to-summit Sullivan Express quad. Black Bear will rise a total of 667 vertical feet and has an uphill capacity of 3,000 passengers per hour, an increase of 600 passengers per hour over the previous lift. The top drive lift will have a fully enclosed storage facility for its 50 carriers. Construction begins April 18 and will be completed by November 2022.
Cranmore Mountain Resort, N.H.
The new Artist Falls Lodge opened at Cranmore Mountain on Feb. 7. The lodge, designed by Archetype Architects and built by Atlantic Construction group, serves the resort's tubing and mountain adventure park. It includes a ground-level ticketing concourse, an 1,800-square-foot restaurant and full-service bar, restrooms, an employee break area, and a fitness room and adjacent outdoor heated pool open to on-site lodging guests.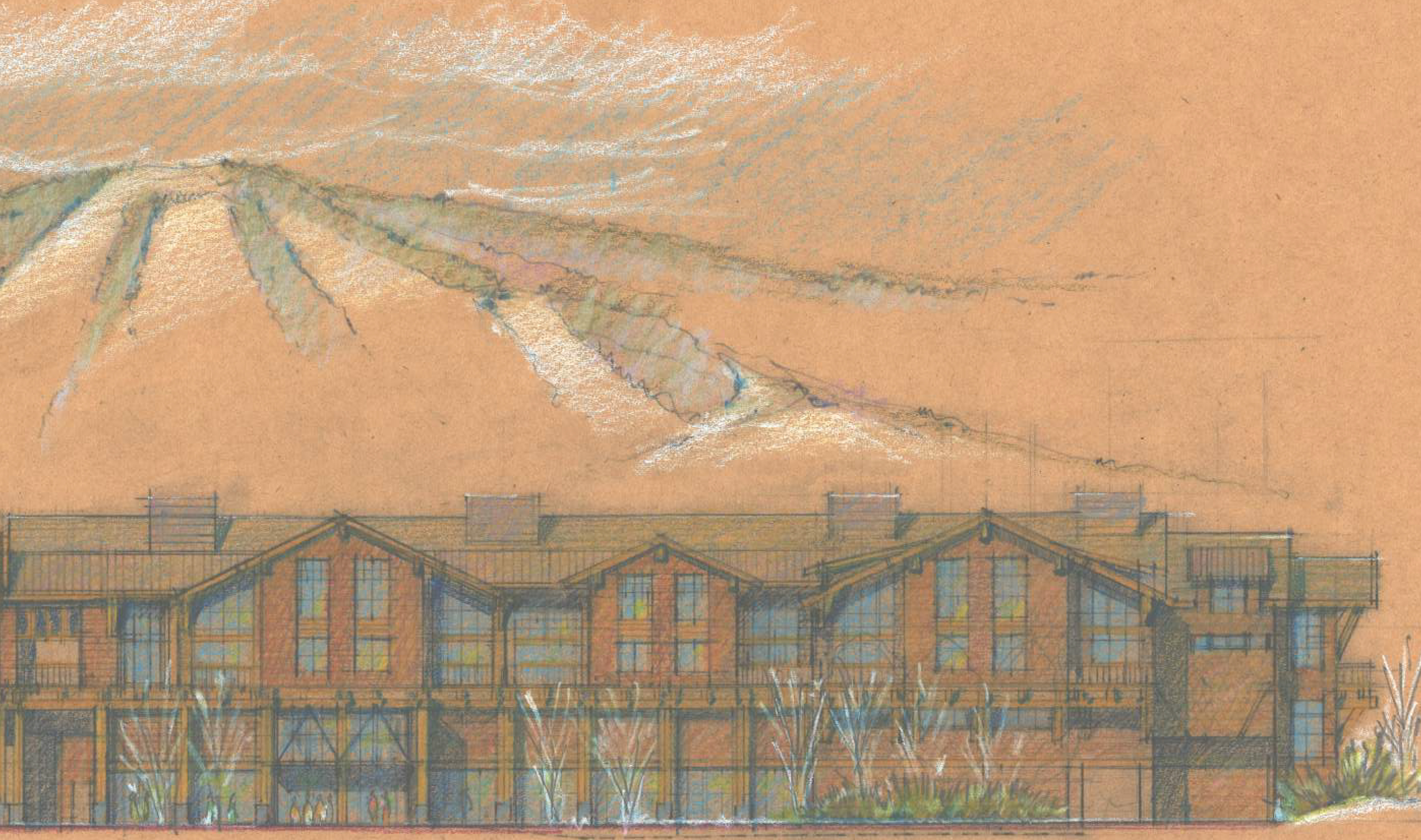 "Tubing and non-ski attractions are a large part of our business, and we are excited to welcome guests into this new facility," said Cranmore president and GM Ben Wilcox. The lodge is open during winter weekends and holiday periods, and will serve as the base for Cranmore's summer attractions.
Additionally, the resort will begin construction on a new $20 million base lodge April 5. The Fairbank Lodge, named after resort owner Brian Fairbank, will replace the existing day lodge. It will have 30,000 square feet of day lodge space, which will include a food pavilion, slopeside bar, day- and season-long lockers, restrooms, a café, and a retail shop, as well as 15 two-story residential condominiums on its third and fourth floors. The first floor is expected to be operational for the 2022-23 ski season, with the second floor and other amenities to be completed prior to the start of the following season. 
Mt. Rose Ski Tahoe, CA
Construction will begin this June on a new Leitner-Poma of America detachable quad at Mt. Rose Ski Tahoe as part of a $7.5 million capital investment to expand the Lakeview area of the resort.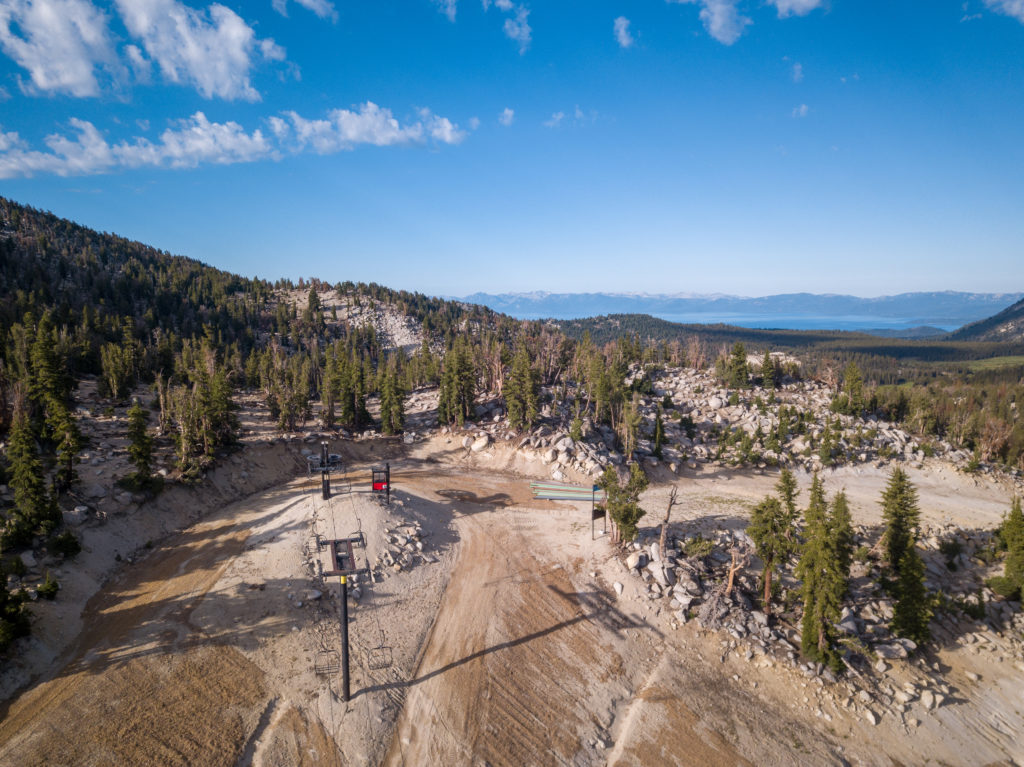 The quad replaces the old Lakeview triple and will increase uphill capacity from 1,800 passengers per hour to 2,400. It will have a reduced ride time and follow a new alignment, with the top terminal moving up the mountain to provide access to expanded terrain and a new top-to-bottom beginner trail. The existing lift is currently being dismantled and will be delivered to another California ski area for installation.
The Remarkables, NZ
In anticipation of continued rapid growth in visitation, NZSki is developing plans to expand The Remarkables ski area into the Doolans Creek backcountry over the next three to five years, more than doubling the size of the ski area from roughly 950 acres to more than 2,220 acres. The plans—pending a formal proposal—would include construction of a 750-foot ski tunnel, which would provide access to the Doolans area from the top of the Curvey Basin lift, as well as a new 4,600-foot-long six- or eight-passenger lift, snowmaking, power, water, and new amenities facilities. 
In the interim, the ski area is applying to replace its current Shadow Basin lift and expand its base lodge to accommodate a 45 percent increase in visitation since 2014.
Have a capital project in development at your ski area? Let us know. 
Report compiled by Michael Chait.