SAM Magazine—Vail, Colo., Aug. 5, 2022—The Vail town council approved an emergency ordinance this week that suspended all permits for any activity on Vail Resorts' 23-acre property in East Vail where the company planned to build a $17 million affordable housing development.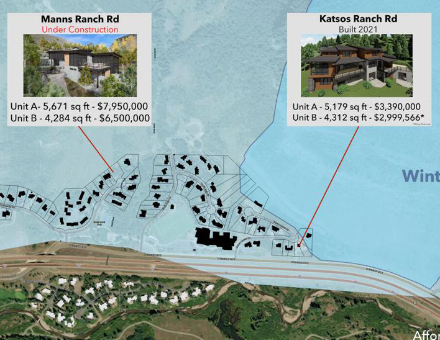 The housing project was slated to be completed for winter 2023-24, but this latest council move all but assures that the project will not move forward on that timeline. 
The housing project was already in limbo after the council began proceedings earlier this year to condemn the property, citing the development as a threat to a local herd of bighorn sheep that range on the land. In a statement, Vail executive vice president Bill Rock promised legal action, saying, "We will vigorously defend our right to go forward with this project."
According to reporting by Jason Blevins in the Colorado Sun, the council voted 6-1 to approve the emergency ordinance, citing possible impacts to "significant natural and wildlife resources" and a desire to keep the parcel as undeveloped open space. Vail Resorts was seeking permits to conduct geological and soil tests on the property, but the ordinance also prevents building permits.
Sarah Kellner, a real estate attorney from the firm working for Vail Resorts, called the ordinance "drastic and unprecedented."
"Every landowner and business in this town should be concerned that this council can target any landowner or business it disagrees with and can take away property rights … without due process," Kellner told Blevins. "The town here is trying to take Vail Resorts' rights away by government fiat without a court deciding whether it has the right to do so."
The town has put forward several other plans and locations to Vail Resorts for the development of affordable housing. While the company has agreed to discuss those options, it still intends to follow through with its plans for the East Vail parcel. 
The company has said it has plans in place to protect the Big Horn sheep herd, and has noted that there are several other developments including luxury homes and Airbnbs that already coexist in the herd's East Vail range that have not faced the same restrictions and obstacles as the affordable housing project.