SAM Magazine—Natick, Mass., Nov. 3, 2022—Out of a strong field of 100 nominations, 10 talented mountain resort industry up-and-comers have been selected to participate in the fifth annual SAM Summit Series, a mentorship program aimed at developing future mountain resort industry leaders. The 10 mentees hail from areas of all sizes located all over North America and represent a variety of different departments and roles. 
Throughout the season-long program, the mentees and a group of mentors will engage in a series of four professionally facilitated calls on topics directly related to leadership skills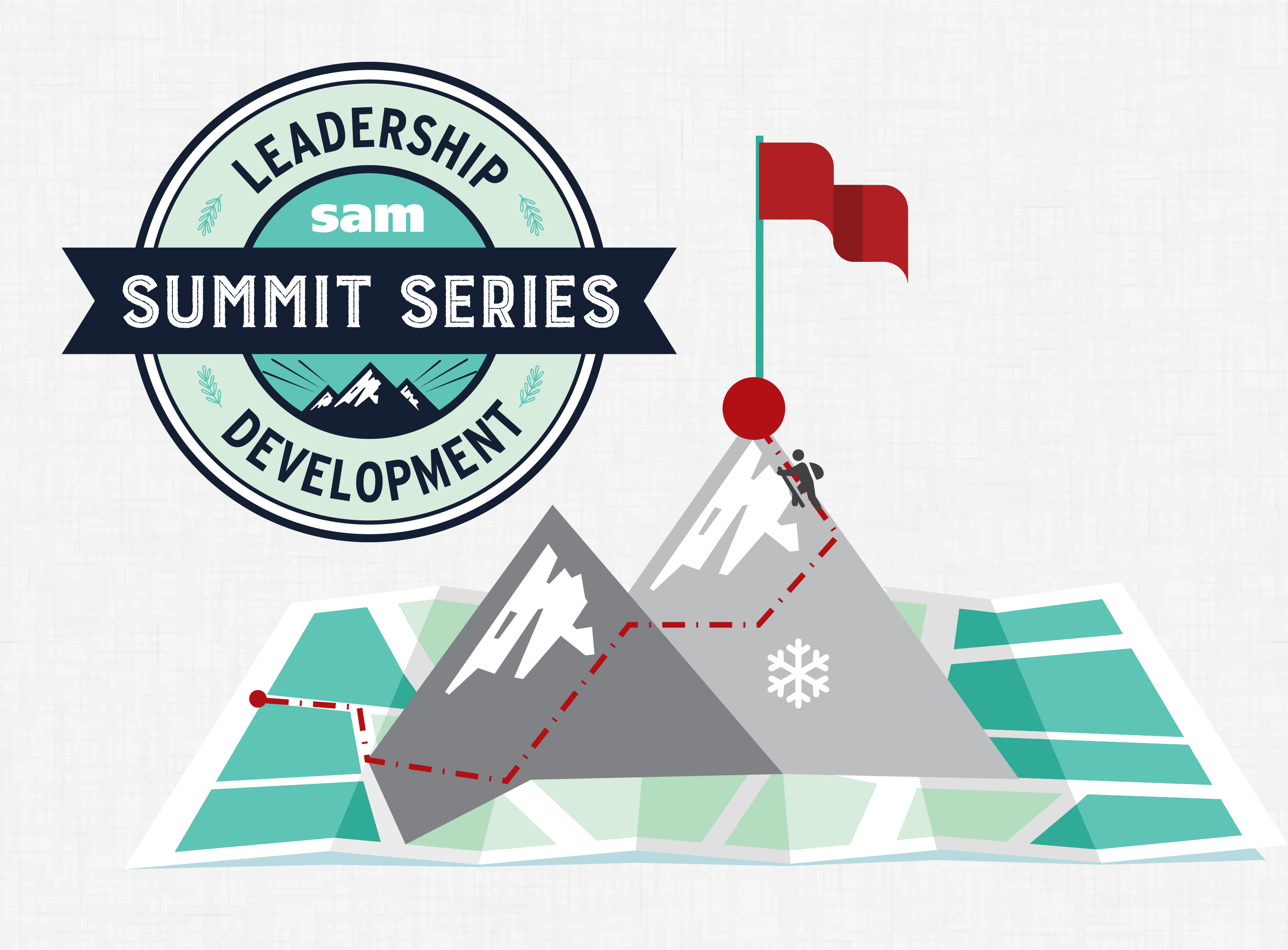 and ski area management. These conversations will be shared in the pages of SAM magazine, online at saminfo.com, and on SAM's podcast, PodSAM starting in 2023. Each mentee will also be paired with one of the mentors to participate in one-on-one calls during the season to discuss career goals.

The 2022-23 Summit Series mentees:
Julian DePasquale, Human Resources and Risk Manager, Ski Cooper/Chicago Ridge, Colo.
Julia Evola, Digital Marketing Coordinator, Windham Mountain, N.Y.
Tyler Forman, IT Manager, White Pass, Wash.
Connor O'Sullivan, Sustainability Manager, Stratton Mountain Resort, Vt.
Penny Paris, Director of Sports Education, Ski Saint-Bruno, Quebec
Ryan Robinson, Director of Marketing and Sales, Assistant GM, Powderhorn Mountain Resort, Colo.
Kelzie Rosin, Risk and Safety Manager, Solitude Mountain Resort, Utah
Charlotte Skinner, Chief Financial Officer, Midwest Family Ski Resorts
Jonathan Thompson, Sales Manager, Winter Park Resort, Colo.
Rachel Williams, Lift Operations Supervisor, Sun Valley, Idaho
For their full bios, visit our Summit Series Mentee page.


The group will participate in its first call on Tuesday, Nov. 8., which will cover the topic of "Community & Stakeholder Engagement." The next three weekly calls will be on "Values-Driven Leadership" and a two-part call on "Reinventing Resiliency and Growing Through Challenges." 
On each call, four to five mentors will provide insights on that week's topic for the 10 mentees to learn from, and a facilitator will manage the conversation and add their own insights. 
The facilitators are: Paul Thallner, founder of organizational development and executive coaching firm High Peaks Group, and Natalie Ooi and Mark Gasta of the University of Colorado Outdoor Recreation Economy program. 
The Summit Series mentors are:
Dee Byrne, President and COO, Palisades Tahoe, Calif.
Tim Foster, Chief of Mountain Operations, Sun Peaks, B.C.
Dan Fuller, President and General Manager, Bristol Mountain, N.Y.
John Hammond, President, Sugarbush, Vt.
David Norden, CEO, Taos Ski Valley, N.M.
Kelly Pawlak, President and CEO, National Ski Areas Association
Melissa Roberts, General Manager and CFO, Berkshire East, Mass.
Tara Schoedinger, Vice President and General Manager, Crested Butte Mountain Resort, Colo.
Charles Skinner, Owner and President, Snowriver Mountain Resort, Mich., Lutsen Mountains, Minn., and Granite Peak, Wis.
The Summit Series is brought to you in partnership with our sponsor, MountainGuard, which has supported this leadership development program since its inception.