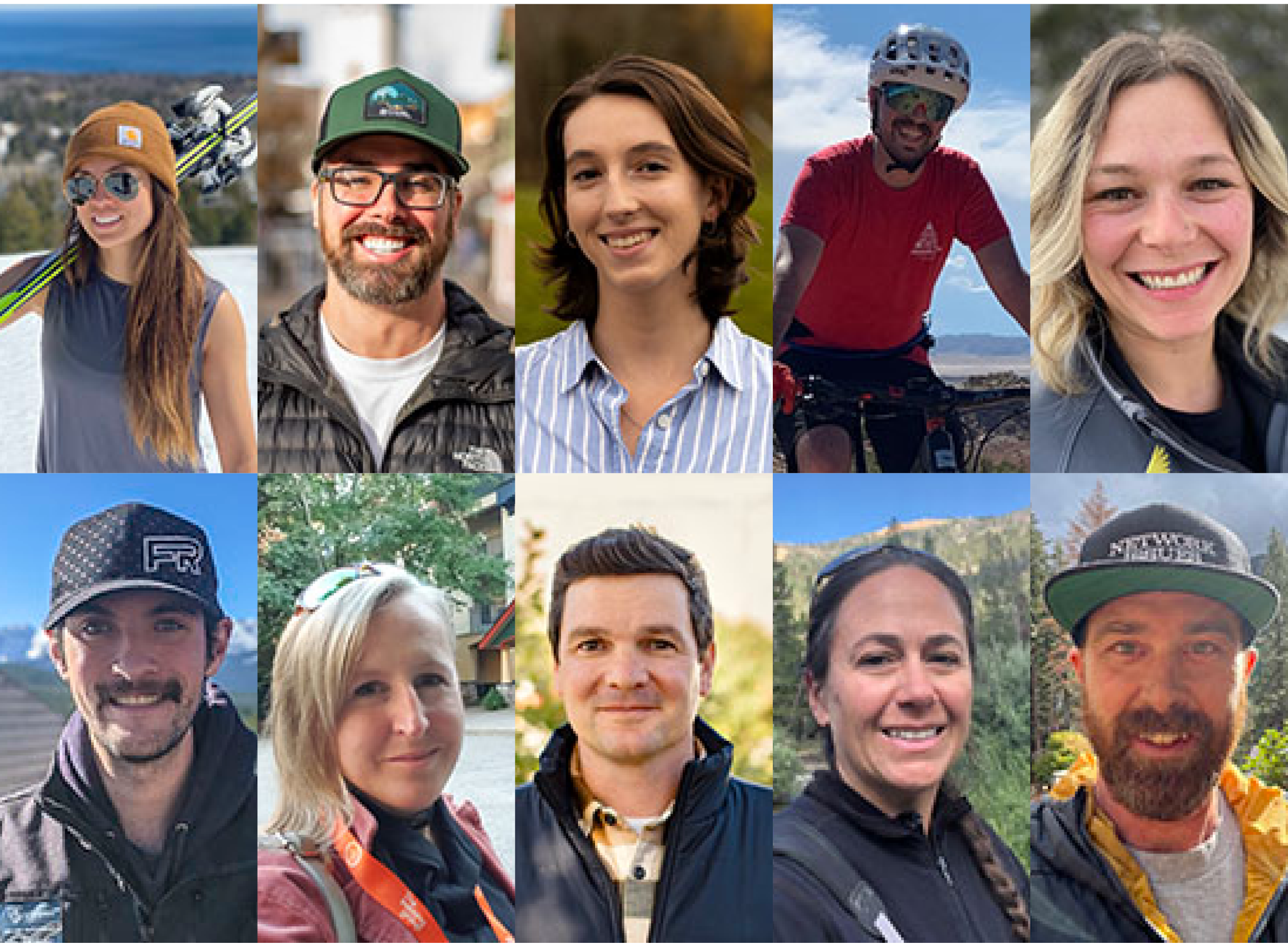 The 2022-2023 Summit Series mentee class hail from resorts across North America, large, mid-size, and small, independent, and corporate, and represent departments ranging from mountain ops to marketing. Thank you to everyone who applied to be a part of our fourth mentee class. 
Julian R. DePasquale, Human Resources and Risk Manager, Ski Cooper/ Chicago Ridge, Leadville, Colo.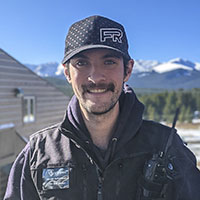 Julian DePasquale hails from New Jersey and grew up skiing in Vermont at Bromley Mountain and Mount Snow before his family began taking annual ski trips to Colorado. He moved to Colorado to attend Colorado School of Mines but later transferred to Colorado Mountain College (CMC), where he served as class president and secured an AAS in ski area operations. He anticipates completing his bachelor's degree in leadership and management in December 2022. After transferring to CMC, DePasquale spent a season ski patrolling before taking on the role of HR and risk coordinator at Ski Cooper. He was later promoted to HR and Risk manager. In that role, DePasquale has successfully implemented a new HRIS system for the resort as well as spearheaded an enhanced employee benefits program to advance leadership's goal of improved recruitment and retention. 

Julia Evola, Digital Marketing Coordinator, Windham Mountain, N.Y.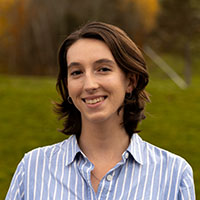 Julia Evola serves as the digital marketing coordinator at Windham Mountain. She got her start in the ski industry as a seasonal tickets cashier during her college breaks. Evola's passion for the world of skiing began with an appreciation for outdoor recreation and the exciting atmosphere of the mountain. She learned how to ski as an adult, only after realizing that she loved working in the outdoor industry. Evola hopes to learn more about all aspects of ski area management and bring a fresh perspective to the industry. She is a recent graduate of the University of Vermont, where she studied anthropology and business administration. She grew up in New York's Catskill Mountains and enjoys traveling, cooking, and hiking.

Tyler Forman, IT Manager, White Pass, Wash.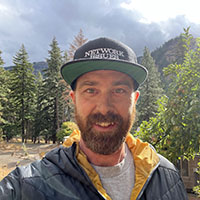 Having grown up at White Pass watching his father and grandfather manage daily operations, Tyler Forman is an industry lifer. Painting chairs and working in the kitchen as a kid led Forman to roles in ski patrol and lift maintenance after high school. While obtaining a business administration degree from Central Washington University, Forman also pursed a freeskiing career. He then returned to White Pass, where he managed the terrain park and then ticketing before becoming IT manager. Working in multiple departments over the years allowed him to see the incredible depth of the resort and how much it means to both customers and employees. It is Forman's philosophy that if you can run a successful business that still allows the resort to be a family, then you are doing it right. In his spare time, Forman volunteers and does advocacy work with Evergreen Mountain Bike Alliance. 

Connor O'Sullivan, Sustainability Manager, Stratton Mountain Resort, Vt.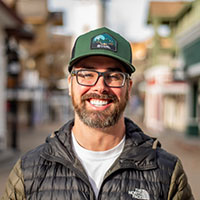 Connecticut native Connor O'Sullivan developed a snowboarding addiction at 10 years old. After taking several initial weekend trips to Vermont with friends, O'Sullivan continued to find every opportunity to be in the mountains. Vermont became his new home while attending Lyndon State College, where he completed his undergraduate degree in Ski Resort Management. Many years later, he is still in Vermont but a bit further south than Lyndon at Stratton Mountain. As the resort's sustainability manager, O'Sullivan feels that the actions resorts take now to support sustainable and efficient mountain operations will allow future generations the ability to enjoy the outdoors as much as he has. His goal is to ensure that the experiences he had connecting with the mountains while he was growing up will be possible for others.

Penny Paris, Director of Sports Education, Ski Saint-Bruno, Quebec

As director of sports development and education, Penny Paris creates inviting programs that ensure that every learner has an engaging and safe experience. Her most recent mandate has been to develop summer sports programs for the area and operationalize Ski Saint-Bruno's transition into a four-season mountain resort. Paris is happiest when she is outside. Her genuine love of the outdoors influenced her early career, where you could find her either teaching outdoors, coaching sports, or guiding professionally. As a self-driven, lifelong learner, Paris holds multiple degrees in education and design. Her master's degree in education centered around developing critical thinking and creating tailored learning environments. Paris resides in Baie-des-Brises, Quebec, with her life-partner and four foster-fail cats. She is in love with backcountry snowboarding and spends the summer season kayak-camping and exploring the countryside on her motorcycle.

Ryan Robinson, Director of Marketing and Sales, Assistant GM, Powderhorn Mountain Resort, Colo.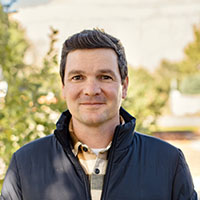 Ryan Robinson grew up in western Colorado. His parents were volunteer ski patrollers, so weekends on the mountain were both welcome and mandatory. Spending time at ski resorts was transformative, leading to many lifelong friendships, first dates with his now wife, first turns with his two young boys, and eventually a career path. Robinson's early jobs were in retail and repair shops, first sweeping wax shavings and eventually becoming shop manager and retail buyer for Gene Taylors Sporting Goods stores in Grand Junction and Snowmass, Colo. Robinson then built terrain parks for Powderhorn Mountain Resort and went on to do contracted event builds at resorts in Wyoming, Montana, and Washington. He returned to the team at Powderhorn in 2015 as arketing manager, and recently transitioned to assistant general manager. Robinson holds an MBA and a degree in communications from Colorado Mesa University.

Kelzie Rosin, Risk and Safety Manager, Solitude Mountain Resort, Utah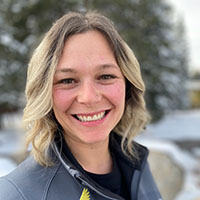 Kelzie Rosin found an interest in risk and safety management after graduating from Boise State University in 2017 and beginning her career at a construction company, where she developed and honed her skills in the field. Rosin worked closely with the Occupational Safety and Health Administration (OSHA) in Boise, Idaho, and used to joke that she would become an OSHA inspector one day. Instead, in 2020, Rosin, her husband, and their three dogs relocated to Salt Lake City, Utah, and she began the next chapter of her career at Solitude Mountain Resort, where she fell in love with the mountains. For Rosin, work at the resort provides unique challenges, including guest and employee safety. It also provides a sense of community, which serves to emphasize the importance of risk management and a dedication to the natural landscape. 

Charlotte Skinner, Chief Financial Officer, Midwest Family Ski Resorts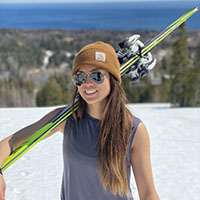 Charlotte Skinner grew up skiing in the Midwest and competed in slalom and some giant slalom high school, USSA, and FIS races. In college, she transitioned to a new discipline—skier cross—and took time off to compete nationally for two years. After returning to school, she graduated with a job in tech finance but quickly realized it was not her passion. She went to business school, where she studied family business, entrepreneurship, and finance. Shortly after graduating, Skinner joined her family's ski business as VP of finance. Family values and being an athlete are key parts of the foundation of who she, so working for her family's ski business, which is focused on providing Midwest families access to a sport she loves, has been the most rewarding career says Skinner.

Jonathan Thompson, Sales Manager, Winter Park Resort, Colo.

Jonathan Thompson (JT) grew up in Colorado Springs, Colo. He has been an avid skier since he was 3 years old. His family started out as "weekend warriors", braving the I-70 traffic, before finally finding their home-away-from-home in Winter Park, Colo. This quickly sparked JT's passion for other outdoor activities, especially mountain biking. While attending Colorado State University, JT spent his summers working in lift operations and activities at the resort. He earned a degree in recreational management and tourism, and following graduation, JT began his career in event sales, representing the Ikon Pass for Alterra Mountain Company. After four years at Alterra, JT was offered the opportunity to return to Winter Park Resort as sales manager. He is grateful and humbled to work in an industry that helps him create fun filled and lasting memories for others.

Rachel Williams, Lift Operations Supervisor, Sun Valley, Idaho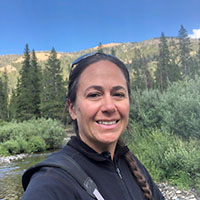 Rachel Williams grew up in Florida and has always loved the outdoors. She first learned to ski on water. Yearning to live in a great ski town, though, she took a cross-country road trip in 2004 to Sun Valley. She started in a retail shop, and then joined the guest services team on the mountain that same ski season before later transitioning to lifts. Williams has now been supervising lift operations for 14 years and has held the role of mountain events manager for the past four years as well. She cares deeply about her employees and improving operations to benefit the employee/guest experience. Williams continues to eagerly improve her management and leadership skills. She and her husband, a ski patrol supervisor, love seeing their daughter follow in their footsteps outdoors.



Quick Links:

Meet the Mentors
Meet the Facilitators
Course Topic Information
Meet Past Mentors
Meet Past Mentees