SAM Magazine—West Bolton, Quebec, Nov. 22, 2022—Former Mont Glen owner Peter White and his company Optikinvest Inc. could not secure the financing to re-acquire the ski area, and it has been purchased by another unnamed buyer who reportedly plans to keep Mont Glen private as it has been for the last 15 years.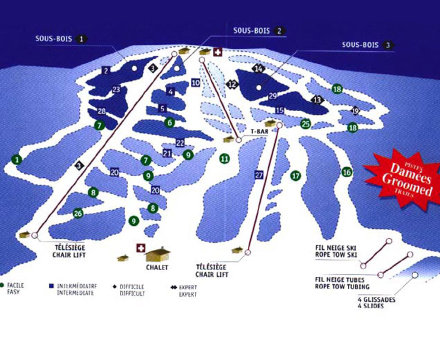 White entered into an agreement to purchase Mont Glen in August with the intent to reopen the ski area to the public.
The agreement between White and then-Mont Glen owner Le Groupe Maison Candiac Inc., led by owner Maryo Lamothe, was set to close Nov. 3. 
In a statement from White published by Ski and Bike Magazine, he said: "In the two-and-a-half months since this agreement was signed, economic conditions have worsened dramatically. Interest rates have risen and continue to rise, inflation has surged, and there are widespread fears of a significant recession.
"Despite my best efforts, under these conditions, it became impossible for me to secure financing to complete the purchase, whether by means of debt or equity. I understand that Le Groupe Maison Candiac has sold Glen Mountain privately."
White owned Mont Glen from 1978 to 2004, when he sold the property to a new owner. The site closed in 2004 after the new owner failed to obtain a permit for a real estate development and was sold again in 2007, when it was reopened as a private club, which quickly petered out. In the interim years, the area has been used exclusively by the private owner. 
White reportedly agreed to pay CAD $6.1 million for the ski area, and planned to invest an additional $1 million to revitalize it for reopening.