With vaccines on the way, some travel companies are planning for future growth, according to the Weekly Briefing compiled by the Insights Collective.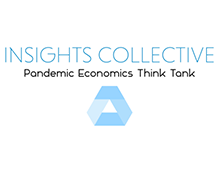 At present, though, employees at companies across the U.S. have become increasingly hesitant to travel for business, Zoom remains the go-to meeting site, vacation rentals—both globally and in the U.S.—are barely more than half their level of a year ago, and local visitors bureaus are shifting their focus, to providing tools and resources to support local businesses that serve the visitor economy.
The Briefing is part of the Insight Collective's effort to help resorts and their communities respond to and outlive the coronavirus pandemic. For the full story, read the latest Weekly Briefing here.