SAM Magazine—Broomfield, Colo., Dec. 10, 2021—Vail Resorts (VR) reported a 47 percent increase in season pass units for the 2021-22 season, as of Dec. 5, 2021, and a 21 percent increase in sales dollars. Year over year, this equates to an increase of 700,000 pass units, according to Liftblog.com.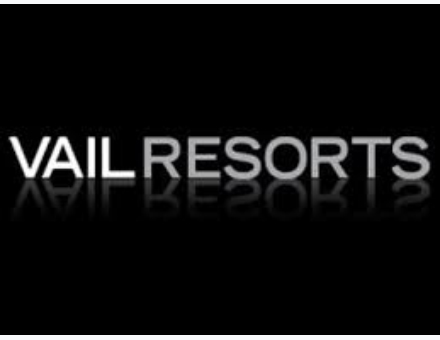 The pass sales numbers were part of Vail's first quarter report, released Dec. 9—just one day after the company revealed it would acquire Seven Springs Mountain Resort, Hidden Valley Ski Resort, and Laurel Mountain in the Pittsburgh, Pa., area.
VR's Q1 earnings report, for August-October 2021, quantified a continued negative impact from COVID-19, despite some easing of restrictions during summer of 2021. VR reported a net loss of $139.3 million for Q1 2022, a year-over-year decrease of $14.5 million. Vail reported an EBITDA loss of $108.4 million for the first quarter of fiscal 2022 compared to a loss of $94.8 million for the first quarter of fiscal 2021. The lower loss for the prior year period reflects the inclusion of $15.4 million of lift revenue associated with expired credit offers made to 2019-20 pass product holders in connection with COVID-19 related closures. 
Despite the positive trend in pass sales, VR CEO Kirsten Lynch noted that impacts from COVID-19 could still wreak havoc on the market. "There continues to be uncertainty regarding the ultimate impact of COVID-19 on our business results in fiscal year 2022, including any response to changing COVID-19 guidance and regulations by the various governmental bodies that regulate our operations and resort communities, as well as changes in travel and consumer behavior resulting from COVID-19," she said.
So far, weather has been challenging for resorts under VR's North American umbrella, but Lynch indicated demand is strong going into the season. "We are encouraged by the indicators of demand heading into the 2021-22 North American ski season," she said. "Our strong pass sales provide visibility into the robust demand for guests to visit our resorts in the year ahead. Lodging bookings at our U.S. resorts for the upcoming season are trending ahead of pre-COVID-19 levels for the 2019-20 season, while lodging bookings at Whistler Blackcomb are lagging," which she attributed to travel restrictions on international visitors.
"Despite the challenging early season conditions, the success of our advance commitment strategy allows us to secure a significant amount of our demand and revenue ahead of the season, which creates significant stability for our business," Lynch added.
To help its resorts accommodate all those new passholders, Vail has outlined an ambitious capital investment plan for 2022. That now includes a total of  21 lifts across 14 resorts. The collective increase in capacity is expected to exceed 60 percent. This plan also includes terrain expansions at several resorts, subject to regulatory approvals. 
Beyond all that, VR plans to upgrade the overall guest experience through marketing and guest engagement technology. "Our planned investments include network-wide scalable technology that will enhance our analytics, e-commerce, and guest engagement tools to improve our ability to target our guest outreach, personalize messages, and improve conversion," Lynch said. "We will also be investing in broader self-service capabilities to improve guests' online experience and engagement."
In addition, VR will invest $3.6 million in its Commitment to Zero initiative, including high efficiency snowmaking, heating and cooling infrastructure, and lighting to improve energy efficiency and move VR closer to its net-zero-by-2030 goal.