Last week at Cutter's Camp at Timberline Lodge, Ore., pro skier Drew Petersen spoke about mental health. Drew has been a vocal advocate in raising awareness of mental health issues in mountain communities, using his own very powerful story of battling suicidal thoughts, anxiety, and depression to put the crisis into perspective.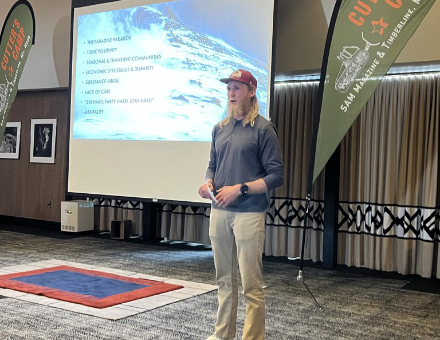 When we watched his video, Ups + Downs,together and while he was speaking to the campers—an audience of about 100 terrain park professionals and mountain-ops types—you could hear a pin drop. Seeing many of the campers seek him out after the workshop and throughout the evening in deep meaningful ways was proof alone that we have to do more to talk about this openly. 
Putting this workshop on the agenda was a priority at Cutter's Camp, and we thank Timberline and PistenBully for their support to make this happen. And we extend a special thank you to Drew for having the courage to share his story.
Drew is a unique person, but his struggle with mental health, sadly, is not unique. According to the CDC, some of our mountain destinations have the highest suicide mortality rates in the country. The reality of this has been felt in the Cutter's Camp community and by many of us in the snowsports industry.
Please watch Drew's film (backed by the Mountain Gazette, Salomon, and Hestra Gloves), and read "Breaking Point" from the May issue of SAM. Share these resources with your staff and talk about mental health. Reach out to Drew and have him speak at your resort. You won't regret it, and you will likely help someone on your team by doing so. 
Sincerely,
The SAM Team
RESOURCES:
Drew Peterson's Ups & Downs video: https://www.drew-petersen.com/upsanddowns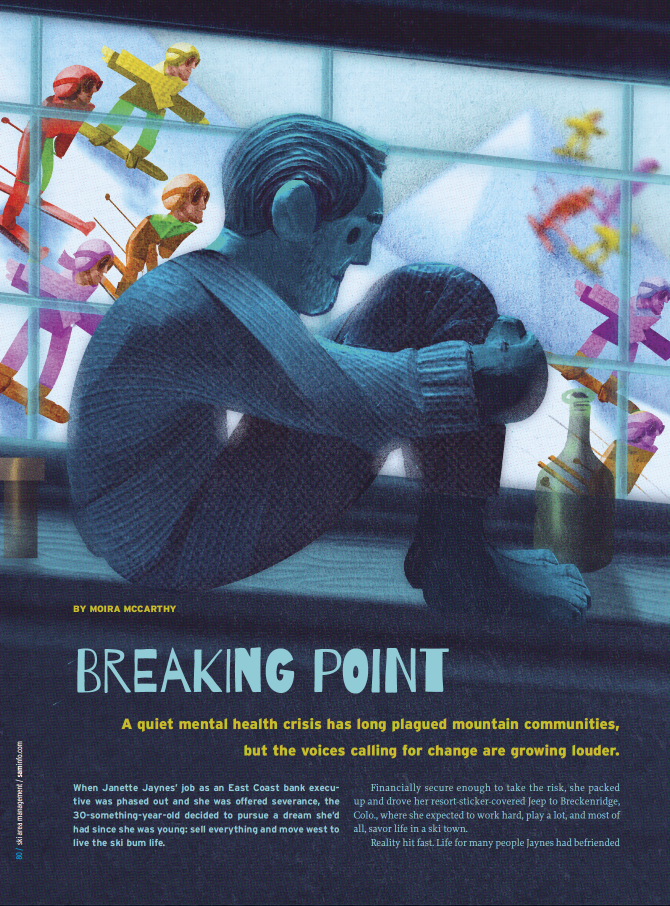 Breaking Point, from the May issue of SAM
Pro snowboarder Laura Rogoski's mental health zine and community:
If you know of other resources that would be helpful for our community, please share them with
jack@saminfo.com
. 
#MentalHealthAwareness