As resorts are ramping up to open for the summer and planning for the winter, there are many concerns on the minds of resort operators.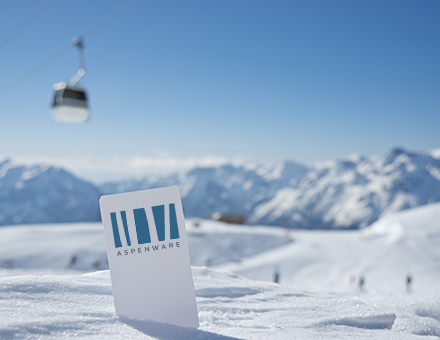 In discussion with Aspenware customers and industry leaders, three common operational themes consistently rise to the top of the list: reducing or eliminating lines for tickets, food, and other services; managing daily skier capacity limits; and embracing mobile technology.
It's likely that the 2020-21 winter ski season will not be business as usual. Even if national, state, or local governments do not mandate specific operational restrictions, guests will expect solutions that promote social distancing, allow them to self-serve, and be better prepared for arrival at the resort.
The Top 3 Sales & Fulfillment concerns of resort operators heading into 2020-21:
1. Decreasing or eliminating fulfillment lines in the base area.
Picking up tickets or media, signing waivers, providing information such as ski school and rental details, and redeeming season pass buddy tickets—all put guests and employees in close contact, often in a crowded base area or office.
How can we offer these services in advance, and provide contactless methods for pickup?
Consider kiosks for media and ticket fulfillment. Scan your online QR Code, grab your media, and head to the lift.
Preprint and mail as many tickets and passes as possible prior to guest arrival.

Promote or require online bookings in a platform that captures required data, including waivers, as part of the purchase flow.
Develop a communication plan to ensure your guests know what they must complete prior to arrival, and provide them a place to complete this information.

Enable guests, no matter the booking channel (e.g. online direct, through wholesalers, call center, etc.), to complete required information online prior to arrival.
Provide a platform for online voucher redemption.
2. Enforcing reduced daily total skier capacity and online-only sales.
Resorts are opening with significantly reduced capacities all over the world. This new dynamic requires innovative and emergent technologies never used in ski resorts before. When limited capacities are made available online, resorts are finding that demand is even higher than they anticipated, and more closely resembles ticket sales for a Beyoncé concert than a ski resort.
How can resorts limit capacity effectively?
Move all day-ticket sales online in 2020-21. No tickets will be available at the window.
Reduce the number of skiers on the mountain by allocating access proportionally to passholders, general ticket sales, and other categories.
Allocate day tickets via lotteries—randomly picking the skiers and passholders who are then able to purchase tickets. This allocates inventory more evenly, rather than just awarding skiers and riders who are available the moment tickets are released and fast with a mouse.
Passholder registration will allow resorts to limit capacity for passholders as well. Online registration will let passholders book their slot and head direct to the lift.
3. Embracing mobile technology
Since more than 60 percent of online sales are completed on mobile devices, and almost all mountain enthusiasts carry a mobile device, how can resorts embrace the technology and use it to improve the guest experience and allow guests to self serve?
Ensure that your resort's e-commerce engine is mobile optimized and that all products can be purchased on a phone.
Allow guests to complete waivers, ski school, and rental information, and assign media from their mobile devices, even when in the parking lot or base area.
Ensure cellular connectivity or wifi networks are primed and ready.
Utilize a mobile app so you can send notifications and information to your guests.
Resorts have always wanted to reduce sales lines in base areas. With evolving world conditions and new guest expectations, we now have an undeniable reason to get this done.
Aspenware is leading the way, with its partner resorts, to offer all these solutions—and more—for this upcoming winter season. Find out more at aspenware.com or email info@aspenware.com.
This article is part of the SAM Mountain Department on contactless technology brought to you by Aspenware.