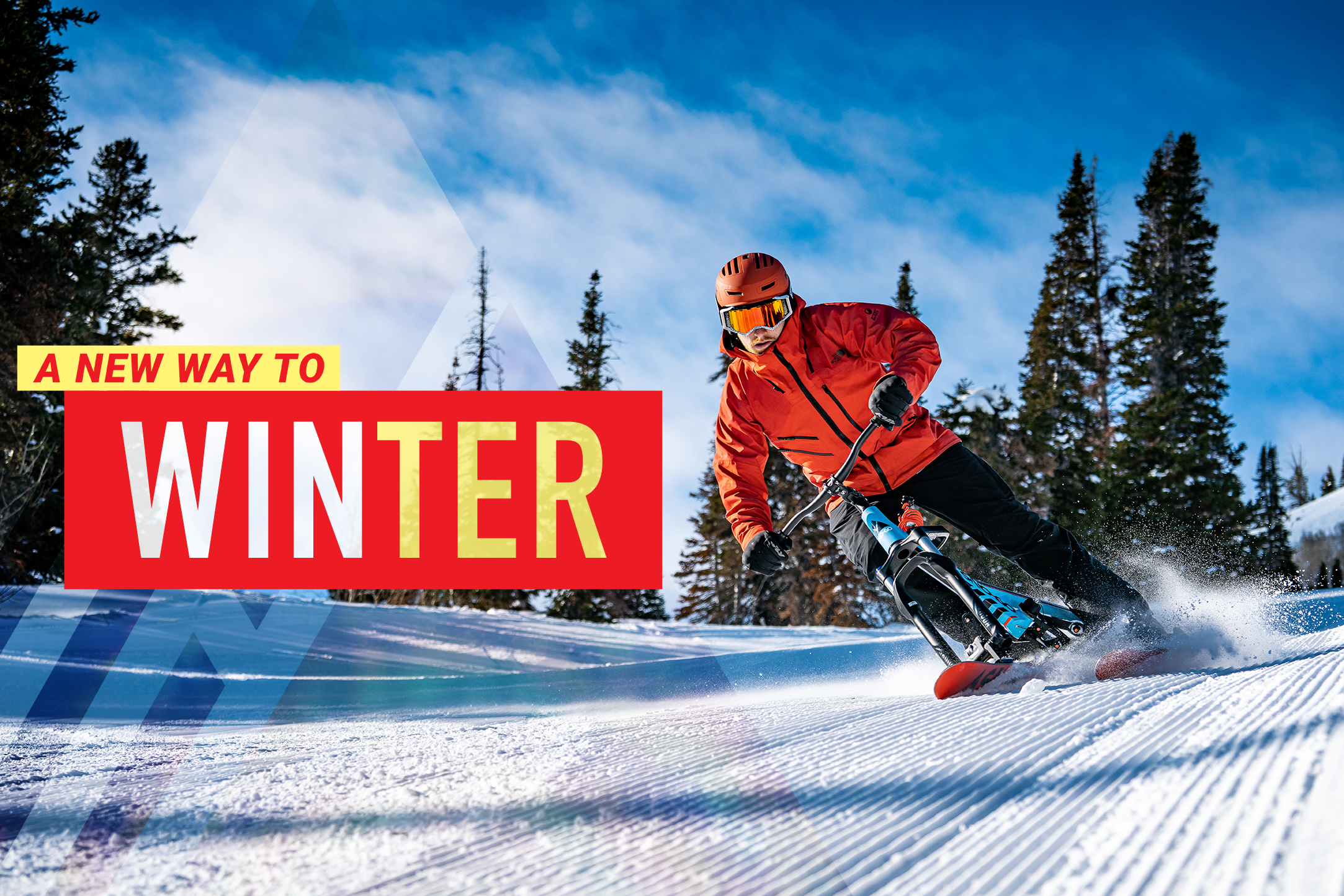 As different as this winter will likely be, it also presents opportunities. Improving processes, leveraging technology, and making genuine connections with new guests are just some of the efforts resorts have been focusing on. Resorts are also exploring alternative, revenue-driving activities to offer those new guests, because many will be seeking new ways to enjoy the outdoors this winter.
Deciding what activities to add is a difficult decision.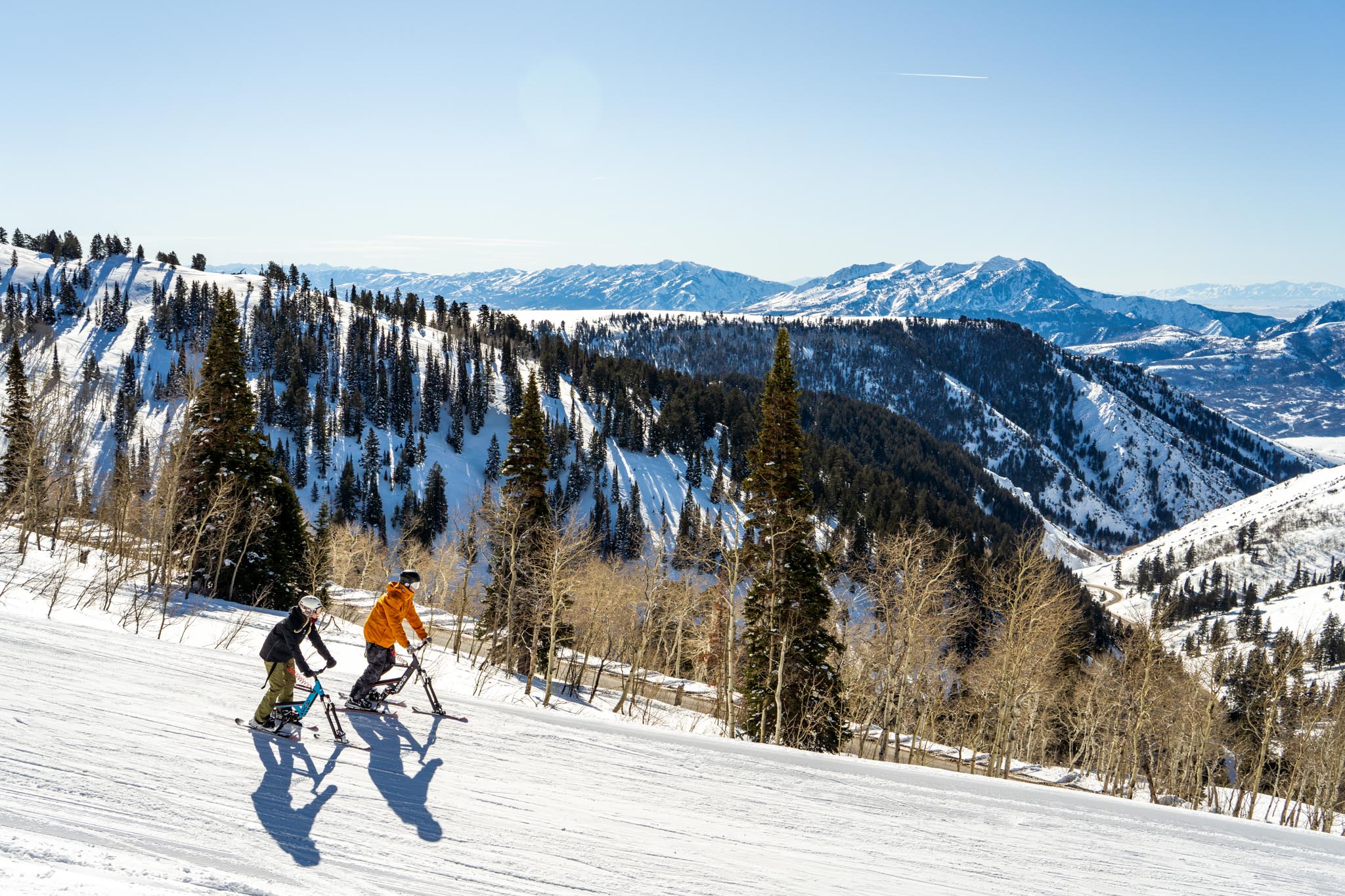 Any new offering needs to check a lot of boxes, including:
- Good return on investment
- Easy to implement and operate
- Low barrier of entry for guests
- Marketable
- Long-term benefit, not just a one-winter solution
There is an option that checks all of these boxes, and as a result has been growing in popularity—SNO-GO ski bikes.
Based in Utah, SNO-GO is a company built on the foundation that anyone of any age and any skill level should have access to winter recreation on mountain slopes. With that in mind, SNO-GO ski bikes hit the market in 2017 with a new technology called S.L.A.T.™, which drastically enhances control of the bike's ski edges, thus rapidly speeding one's ability to turn and stop. This makes SNO-GO unlike anything the winter sports industry has ever seen. "If you've ridden a snow bike and you've not seen or ridden a SNO-GO, don't even put them in the same category, and... if you put SNO-GO in a box, you just aren't thinking big enough." remarks Joe Hession, CEO at SNOW Operating.
SNO-GO is gaining recognition, too. The Professional Ski Instructors of America / American Association of Snowboard Instructors (PSIA-AASI) now endorses SNO-GO as an official supplier. "SNO-GO reminds me of when snowboarding hit the industry, many people did not know how to view the technology until they tried it... all you need to do is try a SNO-GO ski bike one time and you will understand," said PSIA-AASI CEO Nicholas Herrin.
Plus, SNOW Operating CEO Joe Hession has joined the company's board of directors in an effort to help scale production and resort integration. Boyne Resorts was one of the early adopters, and its properties are part of SNO-GO's 18 current Premier Partner resorts.
For resorts considering new, alternative winter activities, there are several reasons to choose SNO-GO. Among them: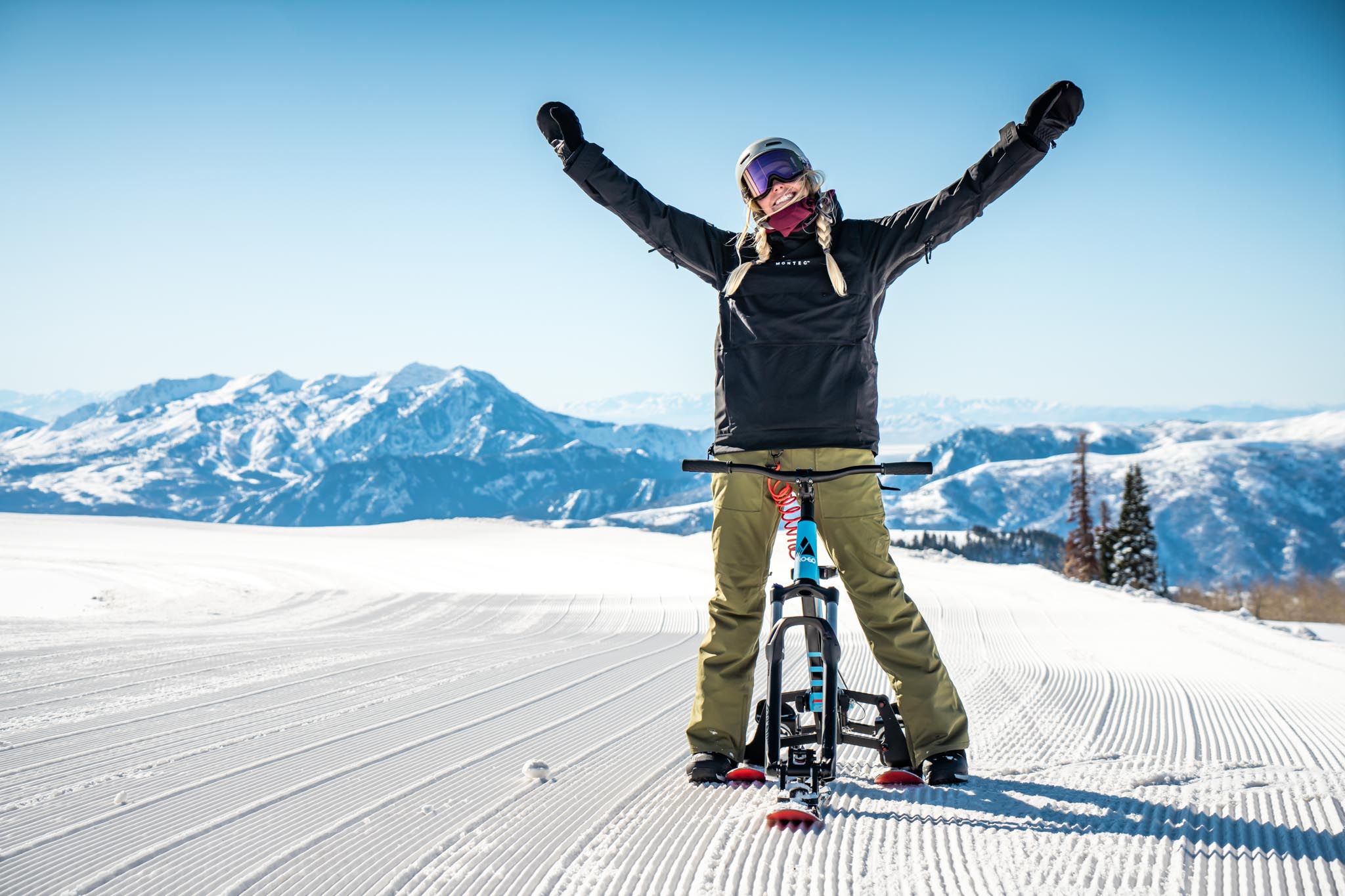 Good Return on Investment
SNO-GO ski bikes are a popular option for guests to rent. Early estimates show a return on investment can be realized in as little as 22 rentals per unit—and even fewer when packaged with a lesson—for a 16-bike fleet.
Easy to Implement and Operate
Ski area personnel don't need to add more to their plate for this winter. A fleet of SNO-GO ski bikes can accommodate a wide range of guests, fitting riders 5'- 6'3" tall, which streamlines the rental process. Snowboard boots are strongly recommended, but winter boots with a durable sole and good ankle support will work for most getting started on beginner slopes. Bikes are also stored outside or in slopeside lockers. This helps speed the pickup process and avoids guests clustering inside rental shops or other indoor facilities.
Low Barrier of Entry
SNO-GO's study of its 18 Premier Partner resorts that carried SNO-GO rental fleets in the 2019-20 season showed that 75 percent of new participants were able to advance to intermediate slopes after 1-3 runs. PSIA-AASI offers a free e-learning course for both resort guests and instructors to help ensure all guests go out and have an amazing experience on SNO-GOs.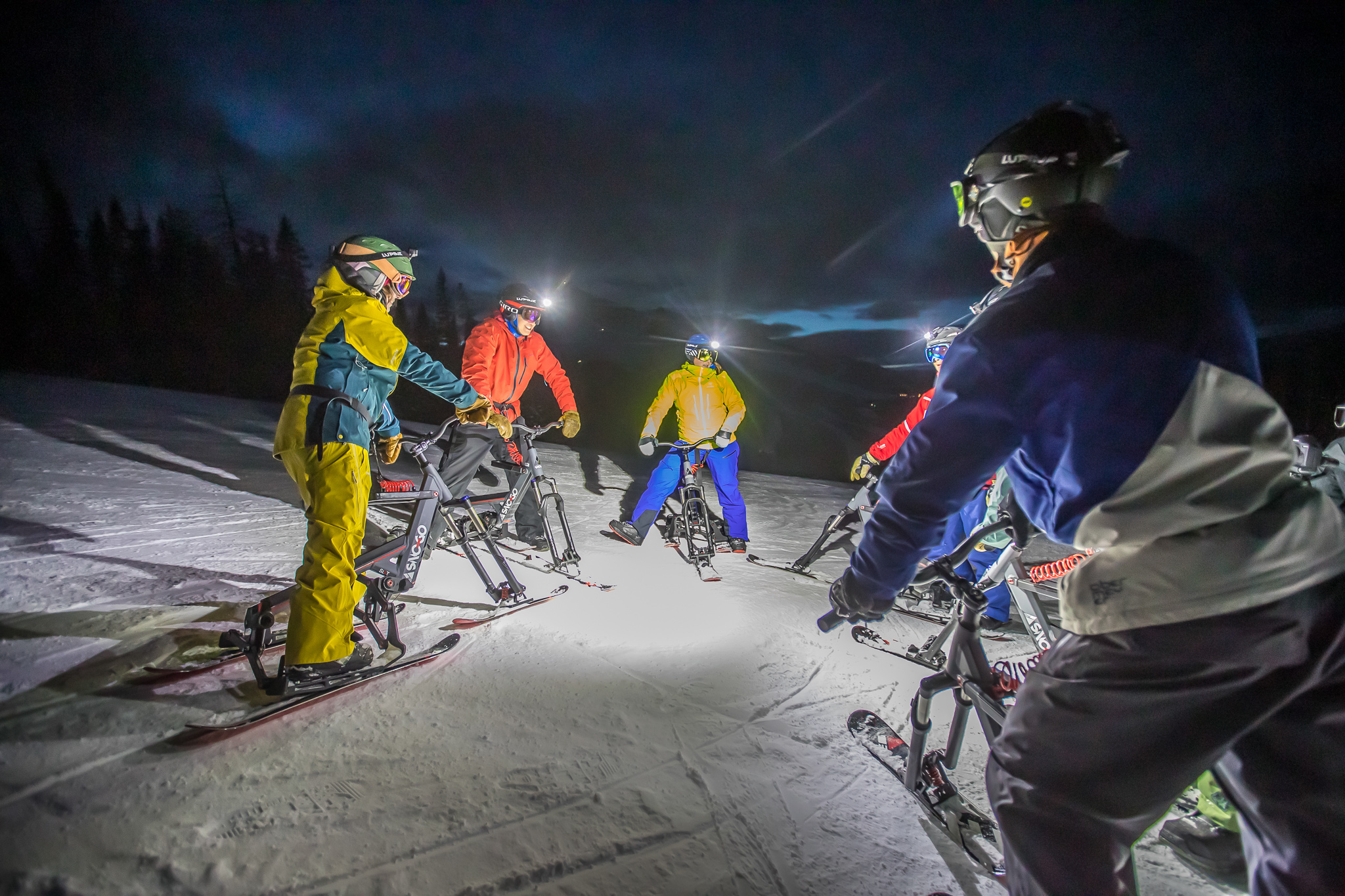 Marketable
Since SNO-GO ski bikes are a fairly unique activity, the product in itself drives curiosity, making it a very engaging and marketable offering. In addition to daily rentals and lessons, successful programs like Winter Park, Colo., also offer guided tours of the resort to first timers. Big Sky Resort, Mont., has spread out guest participation with nighttime guided headlamp tours. Because anyone can ride a SNO-GO, resorts are able to offer more inclusive resort tour experiences and the program organically spreads.
Long-Term Benefit
SNO-GO is not your average ski-bike company run out of a garage. It is committed to evolving and growing. Most importantly, SNO-GO is committed to supporting its resort partners to ensure everyone is successful. Adding a fleet of SNO-GO ski bikes in response to the expected influx of new guests this winter is where it can begin. But the greatest opportunity is in the long-term, with SNO-GO ski bikes becoming an established experience, not just a reaction to a need.
SNO-GO recognizes that a product is only as good as the people who represent it. That's why the company has industry veteran Shaun Cattanach as its director of resort experience, leading SNO-GO's introduction to resorts interested in exploring the opportunity.
It's not just the design of the company that creates a lasting result, though. The experience of riding a SNO-GO and having a successful, fun day on the mountain is what ensures guests will be returning for more.
Click below to contact Shaun Cattanach to learn more about the SNO-GO experience or set up a demo this winter.

This article was sponsored by: