The first sign that something different was happening came in mid-November. It was the weekend of the Colorado Ski & Snowboard Expo in Denver. Early-season snow and snowmaking allowed nearby Eldora, owned by Powdr and an Ikon partner, to open with superb conditions. Shockingly, hordes descended on the area, overflowing the parking lots.

Eldora identified the culprit immediately: partner passholders, Ikon and otherwise. The area was sufficiently alarmed that, within a few days, it announced a new parking policy. On busy weekends, cars with less than three people would be charged $20, and the area offered free bus transit for those who parked in Boulder, 30 minutes away.
The backlash was immediate. Eldora passholders accused the area of bait-and-switch tactics, making a change after people had already bought their passes. The area quickly rescinded the policy, and ski life went more or less back to normal.
The New Normal
But it wasn't really a normal season. This was just the first of many episodes that rocked resorts this winter, as a combination of strong snowfall and widespread pass ownership and partnerships brought skiers out in record numbers for many areas. That led to reports of crowding, much of which was blamed, accurately or not, on the Ikon pass.
By January, rumbles were getting louder, both on social media and on the slopes. "No Ikon" bumper stickers began to appear. Ikon passholders found themselves berated by locals. The ire stemmed from several sources: crowded slopes and traffic jams on resort access roads, exacerbated by knowledge that Ikon passholders often paid less than the locals did at "partner" areas.
While the passes surely played a role in the burgeoning crowds, so did snowfall. The Jackson Hole News & Guide noted that, as the resort careered toward a record 700,000 skier visits, Ikon passes accounted for about 100,000. Locals tallied 300,000. In Aspen, Ikon passholders were 9 percent of visits, and visits overall were up about 20 percent from the previous year. But local season pass use was up a whopping 40 percent. Still, locals widely blamed Ikon for the perceived crowding.
A similar story unfolded in Utah, where visits were up at Ikon resorts and partners such as Solitude and Alta, and locals grumbled about how quickly powder got tracked out and how long the traffic jams had become. The 20-minute ride up Little Cottonwood Canyon to Alta and Snowbird, and up Big Cottonwood to Solitude and Brighton, grew to two hours or more on weekend powder days. Tempers flared and frustration grew. And again, it was Ikon passholders who received the blame.
The onhill road rage boiled over at Deer Valley in March, when one skier blocked another from getting into the liftline. The two—both in their 50s, one a local resident and one a destination visitor—argued on the spot, then carried their argument onto the run down, culminating in a fistfight that resulted in police intervention after ski patrol separated the brawlers. Season's passes were not implicated in the battle, but it seemed a fitting end to a contentious season.
Social Outcry
As social media revealed, the animosities exposed by this past winter run deep. Some telling posts we spied:
'Between the places that charge too much for too little, the veteran skiers who feel they've earned the right to be dicks, and the Jerries that don't pay attention to the code and ski out of control or out of their ability level, and the cost of travel ... it's increasingly difficult to justify finding time to get away to go somewhere mainstream."

It seems unfair to charge one person $2,000 for a pass and 70,000 people show up to ruin it. That's all it comes down to. Ripping off the locals who thought that their hard-earned $2,000 was going to have similar value to when they bought it last year. Instead. Totally different. Now all the lifts are jammed all the time. ... Locals are all recipients of a bait and switch tactic none of us expected from the resorts. Thank a ton."

"I moved to Utah and have an ikon pass. I suggest everyone should do that. It's awesome! So deal with it, locals. I'm part of you now!!!! Mwahahahaha!!!!!"

"I have already seen 🚫Ikon stickers around and had a local ask a lift full of people, 'Are you on the Ikon pass, I am a local.'"

"Cry me a river. The mountains aren't just for the locals. As a Floridian, the Epic Pass is the only way I can ski as much as I do. I'm sorry that inflation is hitting your ski towns, but that's capitalism. If you don't like it, you can leave."

"It's become very clear that none of the resorts involved in the Ikon Pass planned for the increase in skier visits (30 percent increase seems to be the norm) and now they are feeling the backlash. To all the GM's, remember that actions speak louder than words. ... [offer] premium parking to local pass holders, or host a locals reception etc. Otherwise you'll be feeling the impact of local pass holders exploring other options."
The Response
Amidst the noise, a response was brewing.
On Feb. 18, Arapahoe Basin COO Alan Henceroth published an open letter that said the resort would end its season pass partnership with Vail Resorts starting in 2019-20. "While the mountain still has plenty of room for skiers and riders, the ski area is feeling a pinch on parking and facility space. Due to these constraints, Arapahoe Basin believes its staff can take better care of its guests by separating from Vail Resorts," Henceroth wrote.
A-Basin regulars, who had been vocal about the crowds as the resort's popularity grew, applauded the decision. Still, it wasn't just Epic Passholders who were responsible for the increased traffic. A-Basin has invested more than $40 million in capital improvements in the last 15 years, and this winter it opened more than 460 acres of new terrain, which were also factors.
Some unaffiliated ski areas were making moves of their own, perhaps to capitalize on the angst and draw some fed-up passholders to their mountains. For example, Mt. Rose, Nev., introduced the Double Down Pass on Feb. 14—FEB. 14!—which included the remainder of the 2018-19 season and all of the 2019-20 season. A week later, Monarch Mountain, Colo., made its 2019-20 season passes available, with the rest of the current season included, too.
Using next year's pass for a couple weeks of the current season is not a new concept. But for Monarch and Mt. Rose, new passholders could get an extra two MONTHS of access on next season's pass.
And other offers emerged, such as Grand Targhee's "Escape the Masses with Season Passes" promotion, aimed directly at passholders from any resort or those with "a conglomerate pass (Ikon/Mountain Collective, etc.)" to get a sweet deal on lodging and lift tickets. No beating around the bush, there.
Leaders Say to Locals: Chill
Despite accounting for a bulk of the crowds, locals at several resorts maintained their NIMBY stance, and went from kvetching on social media to, in some cases, pulling full-on campaigns against Ikon passholders, bumper stickers and all. It got so bad that some resort leaders pushed back.
On March 6, Big Sky Resort GM Taylor Middleton addressed the locals' hostility in a letter published in the local newspaper. It was titled: "Be Kind to Ikon Pass Holders." His tipping point seemed to be a social media post by an offended Ikon passholder who said, "At Big Sky they were selling bumper stickers saying, 'IKON[not]wait for you to leave' …" In the letter, Middleton implored locals to welcome news guests with open arms, just as he was treated when he moved there. He noted that while more people means longer lift lines, etc., their spending makes Big Sky a more livable place.
Similarly, on March 12, Jackson Hole president Mary Kate Buckley penned a letter in Jackson's local rag, admitting that her first season as the resort's president has had "some highs and lows." Chief among the highs was record snowfall. But with record snowfall comes "crowds that are straining our infrastructure, employees and locals," she wrote. In response to rumors attributing increased crowds solely to the Ikon pass, she said JHMR signed on as an Ikon pass partner because it feared visits would have dropped to an unsustainable rate if it didn't. In all, visits were up 11 percent at the time, with locals accounting for 39 percent of total visits, and Ikon 16 percent.
Buckley said the resort was working with local businesses and associations to devise plans for better parking, transportation, and additional workforce housing to help mitigate traffic and other issues. She asked locals' patience and to demonstrate "our best as a hospitable and extraordinary community."
Three days later, Aspen Skiing Company CEO Mike Kaplan followed suit with a guest column of his own in The Aspen Daily, acknowledging that this winter had been more crowded than others, but adding, "great snow brings skiers." He cited the drastic increase in local season pass usage compared to Ikon pass usage overall, and put his foot down when it comes to how locals are treating those who own this new product. "I implore the community to engage in some serious self-reflection. …The mountains are open to all, and everyone on them deserves respect," he concluded.
Kaplan also said the new visitation patterns were a bit unexpected, and the company was working on solutions, even saying it would abandon the Ikon pass if it doesn't for them in the coming years. In the meantime, SkiCo would explore making other tweaks, to Ikon and more.
Tweaks Made
As of press time, both Aspen Snowmass and JHMR have responded to the local Ikon uproar by essentially telling locals, "If you can't beat 'em, join 'em." Starting in 2019-20, the unrestricted single-area season passes at both resorts will include an Ikon Base Pass as well. It's a move to give locals more value—but funny, too, because these folks are now going to own a product they've badmouthed all season. It's like being a Yankees fan and owning Red Sox season tickets.
Another notable change is Vail Resorts' new "Epic for Everyone" campaign, anchored by the Epic Day pass. This product is aimed at day ticket purchasers who don't ski enough to warrant buying a season pass. It can be purchased with one to seven days of lift tickets on it, with options to include holidays or not. The more days included on the pass, the steeper the discount—up to 50 percent off the window rate—and the more mountains passholders have access to.
It's a bit of a pivot for Vail, but still follows its general strategy of locking people in early (Epic Day passes are available for advance purchase only.). If other resorts follow suit with similar programs, this new option could bring yet bigger crowds.
These tweaks show that resorts are listening, and want to provide value and a good experience for all. But, of course, you can't make everyone happy. As this past winter illustrates, major changes come with unpredictable consequences, for better or worse. The ability to respond to those consequences swiftly, smartly, and conscientiously is essential.

Summer business is growing. According to the NSAA Economic Analysis of United States Ski Areas, 2017-18 summer and fall revenues topped 15 percent of total revenues at reporting resorts—up 15 percent year-over-year.
And summer is not just growing in the mountain resort industry. According to the Adventure Park Insider (SAM's sister publication) State of the Industry Report, 25 percent of aerial adventure operations opened in the past four years. While visitation has remained relatively flat for individual operations over the past two seasons, the increase in the number of adventure parks, and the steady business levels enjoyed by industry veterans, indicates that interest in summer adventure continues to expand. A few other highlights from the report:
• Aerial adventure operators rely on their company websites and social media platforms to market their activities. Operators rank platforms that prioritize highly visual messaging, such as Instagram, higher in importance within the overall marketing mix. Even with reliance on these low-cost channels, as well as word of mouth, adventure park operators reported an average marketing spend of 8.4 percent of total expenses—a greater level than winter resorts devote to marketing.
• The audience continues to expand. The majority of visitors are ages 6 to 54, and half are female. The younger age group has been a particular focus as parks aim to engage the whole family.
• Adventure park operators are aggressively diversifying their activity mix. A growing number of operators are adding additional "cornerstone" activities—for example, zip line operators adding aerial adventure courses. A second trend is the addition of high-throughput, low infrastructure secondary activities, such as free fall devices or disc golf courses.
• Adventure parks are also developing teambuilding or team-bonding programs that capitalize on existing facilities to tap into this corporate/group market as well.
The State of the Industry Report and six segmented deeper dives are available at www.adventureparkinsider.com.

A safety alert bulletin from Doppelmayr in March highlighted the need for diligent lift maintenance, especially on older lifts. The bulletin pointed out a potential problem with concrete counterweights for some older CTEC, Garaventa, Hall, von Roll, and Doppelmayr lifts, and mandated their immediate inspection. It described how a counterweight block for a fixed-grip chairlift failed—broke in half, to be more precise—due to improper rebar configuration. The block lacked any vertical rebar to connect the lower and upper parts of the block. Moisture migrated down the steel structure that connected the tensioning ropes to the top of the counterweight. Water was able to accumulate in the center of the block, which led to concrete deterioration and, eventually, the lower half of the block separated from the upper half.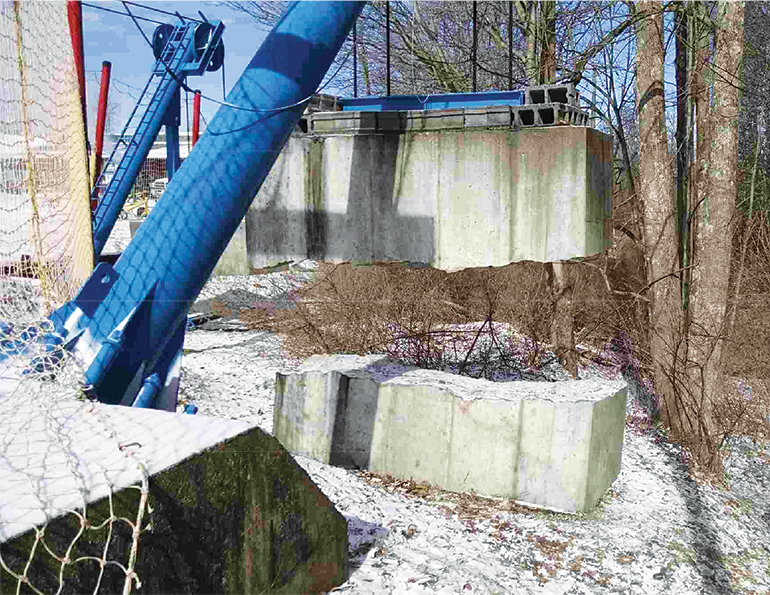 Water was able to accumulate in the center of the block, leading to concrete deterioration and failure.

Laps of untouched snow, no lift lines, and knowing everyone you see on the mountain. Those are just a few selling points of renting an entire ski area—which is an actual thing at a handful of mountains.
At Magic Mountain, Vt., what was promoted as a "Free Ski Friday" to the general public was actually a marketing activation by a wellness company to promote its new app. The company paid $6,000 to rent Magic for the day. About 300 people showed up to participate. Magic was rented five times this season.
Plattekill, N.Y., usually only open Friday to Sunday, has been renting by the day for nine years, ever since a group asked about the idea. Currently, the area rents out for 10 to 15 days a winter, at $4,500 per. Groups have ranged from birthday parties of 15 people to a religious group that brings 900.
Private rentals have promise. Who wouldn't want to live the private ski club life for a day?

In Whistler, B.C., in early April, the Mountain Travel Symposium hosted sessions such as "Growth Through Innovation" featuring Nick Herrin, PSIA; Joe Hession, SNOW Operating; Xavier Mufraggi, Club Med; Kelly Pawlak, NSAA; Paul Pinchbeck, Canadian Ski Council; and Karl Kapuscinski, Mountain High, Calif. SAM was an official media partner of MTS.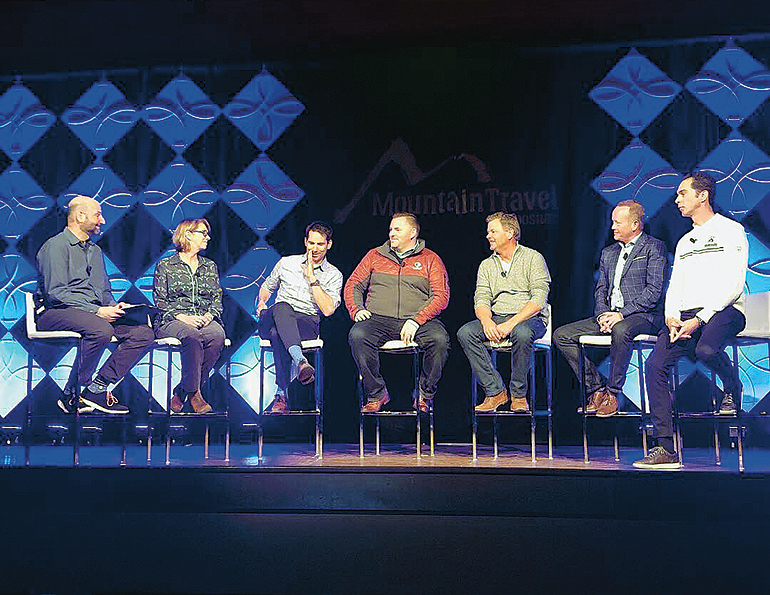 A U.S. district court in California found that three patents assigned to Pacific Surf Designs, Inc., are the property of WHITEWATER WEST INDUSTRIES, LTD. The patents directed certain simulated surfing ride shapes and nozzle structures that inform the FlowRider simulated surfing attraction. The original designs emanated from Wave Loch, the company that invented the FlowRider, which was acquired by WhiteWater in 2012.
SKI.COM has hired Devra Glynn as director of travel agency sales. Glynn will oversee travel agency and consortia relationships.
PRINOTH has partnered with GRAND EQUIPMENT to provide full distribution and after-sales support of Prinoth alpine and trail grooming products to the Midwest region.
CWA CONSTRUCTIONS SA/CORP was honored with the Red Dot Award for the design of its OMEGA gondola cabin.
With NSAA bringing the Learn to Ski and Snowboard Month initiative in-house, executive director Mary Jo Tarallo is starting SUN AND SNOW ADVENTURE, which will highlight her expertise in strategic planning, public relations, communications, and writing. She's also starting a blog addressing issues related to recreational activities, health, and travel.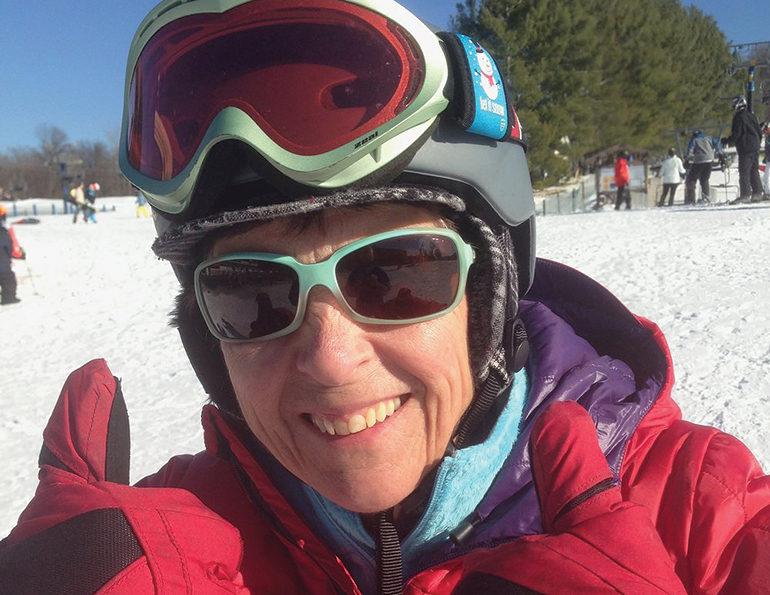 Mary Jo Tarallo
Kevin Laverty has joined EFFECTIVE EDGE as a professional consultant, working with the company's 18 resort partners across the U.S.

In the East, Steve Boulanger has been promoted to vice president of mountain operations at Sunday River, Maine. … Tracy Taylor, business development and special projects manager for Killington and Pico Mountain, Vt., is retiring. … Bryan Bissell was hired as senior specialist, talent development for Vail Resorts NE Region.
Steve Boulanger
Alan Ritchie is retiring from his position as director of mountain operations at Mount Sunapee, N.H. A third-generation Sunapee employee, Ritchie began working for the resort as a patroller at age 18. Ritchie's predecessor Chris Corliss will return to Mount Sunapee from Crested Butte, Colo., to re-assume the position.
Charles Blier joined the SNOW Operating executive team as vice president and general manager of Mountain Creek, N.J.
In the West, Snowbasin, Utah, has hired a new culinary leadership team: Alan Dickerson is now director of food and beverage, and Nick Davies is the new executive chef. ... Corey Peterson has been promoted to director of slope maintenance at Steamboat Resort, Colo. He replaces longtime director David Crisler, who is retiring after 50 years with the resort. … Greg Ralph is the new marketing director at Angel Fire Resort, N.M.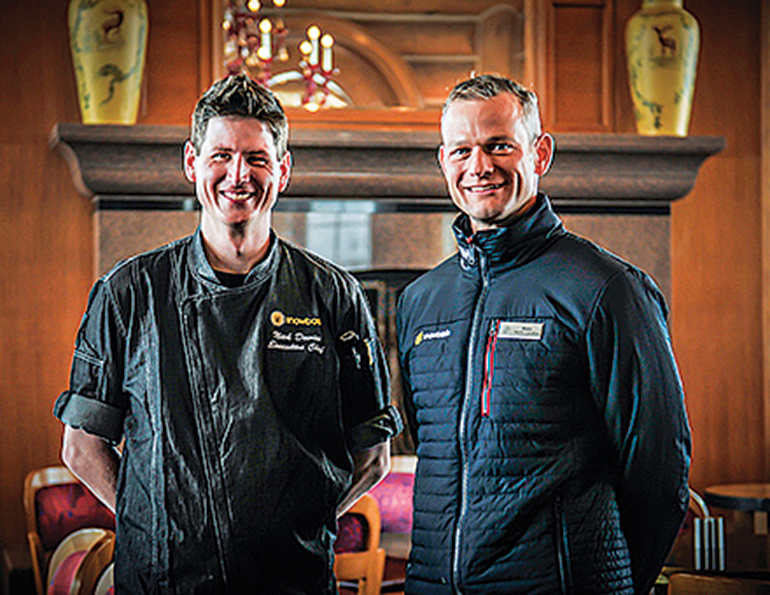 Snowbasin's Alan Dickerson and Nick Davies
In Canada, Dan Wilson was named general manager of Vista Ridge in Alberta. Wilson succeeds Kevin Grogan, who has stepped back from winter operations but will stay on as project manager for Vista Ridge's capital projects.

The International Ski History Association presented its annual awards recognizing outstanding creative work in ski history. Connie Nelson, director of the Alf Engen Ski Museum, received the ISHA Lifetime Achievement Award. Peggy Shin's World Class: The Making of the U.S. Women's Cross-Country Ski Team, Karen Crouse's Norwich: One Tiny Vermont Town's Secret to Happiness and Excellence, and Jürg Hess's Die Skibindungen im Wandel der Zeit, were named Ullr Award winners for "a single outstanding contribution or several contributions to skiing's overall historical record in published book form."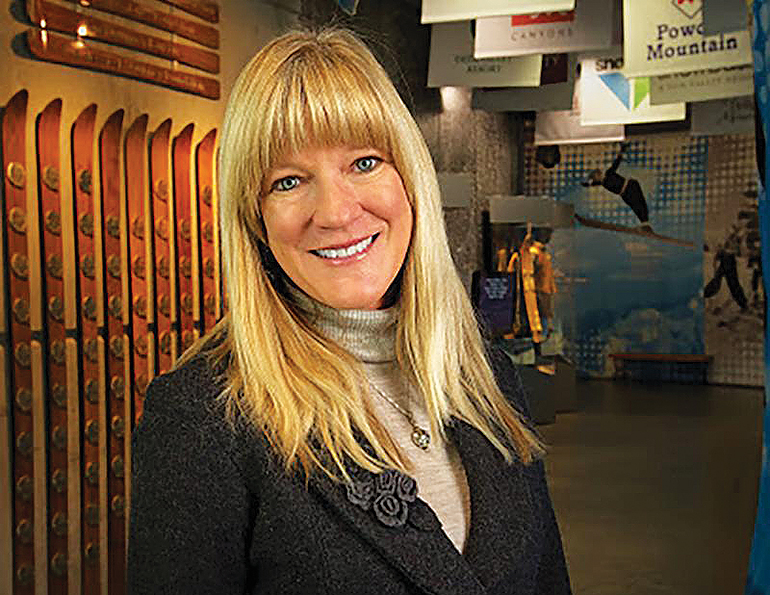 Connie Nelson
Recipients of the Skade Awards, for "an outstanding work on regional ski history, or for an outstanding work published in book form that is focused in part on ski history," include: Megan Roberts, Titcomb, A Mountain of Ski Memories: A History of How a Maine Community Recreation Area Thrives; Chas Keys, Thredbo: Pioneers, Legends, Community; Dr. John Dougoveto, Pine Mountain Ski Jump: A History of Ski Jumping in the Iron Mountain-Kingsford Area; Linda Bonar, Avalanche Busters: A Historical Memoir of the Snowbird and Alta Ski Patrols; Scott Andrews, A Century on Skis: The First 100 Years of the Chisholm Ski Club of Rumford, Maine; Cris M. Currie, Spokane's History of Skiing, 1913-2018; and John Moore, A History of Aspen Highlands: Where Have All the Characters Gone?

Dave Blann, former Arizona Snowbowl manager, died in his sleep on Feb. 15, 2019 at the age of 62.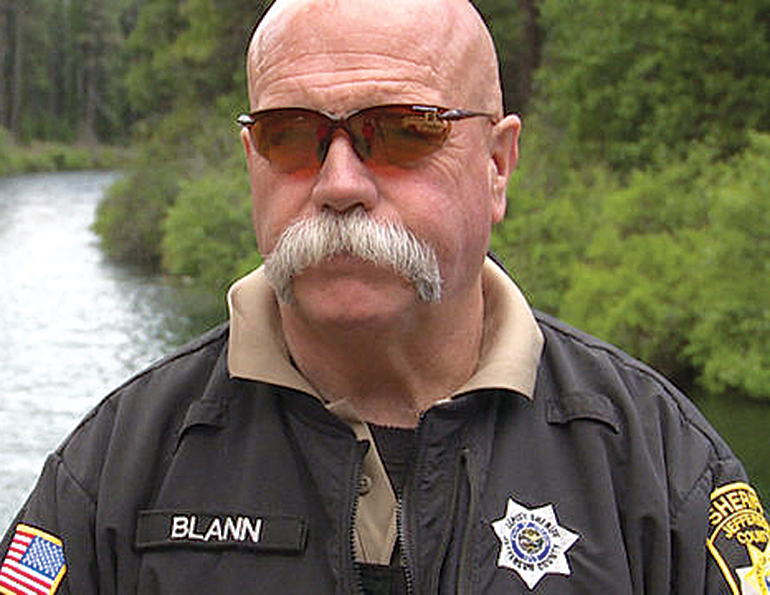 Dave Blann