What does the word "marketing" make you think of? For most people, marketing is synonymous with advertising, and advertising is oftentimes associated with images, taglines, brands, and overall creative aimed at inspiring the audience to buy a product or service. That's all true. But marketing isn't just coming up with creative to establish a brand—it encompasses everything consumers are exposed to, good or bad.

For this reason, marketers need to pay attention to everything, especially nowadays with the constant stream of exposure and immediate feedback. Lots of things can impact how consumers relate to a brand, not just its marketing campaign.

In this year's Best and Worst in Marketing, our contributors weigh-in on a few examples of things other than traditional marketing efforts that impacted a brand. It's an interesting take, and something resort marketers should pay attention to.

As always, our group of contributors spent the season with their eyes open to resort marketing—traditional or otherwise—and wrote about a few that stuck with them, for good or bad. What makes this feature unique is it's not a poll, a survey, or a ranking of any kind. It's a subjective review by a handful of folks who are consumers of ski resort messaging, because all of them are skiers or snowboarders and all of them have an opinion. The goal is to provide some useful feedback that all marketers can learn from—and that all readers can enjoy consuming.

Of course, it's impossible for our group to see every bit of resort marketing out there. Please let us know of any efforts you saw, or were a part of, this past winter in the comments section of where this is posted online at saminfo.com.

We could only fit about half of the entries in the magazine, but you can view all of them here.
GENERAL

BEST RITUALIZATION OF SUSTAINABILITY
ARAPAHOE BASIN, COLO.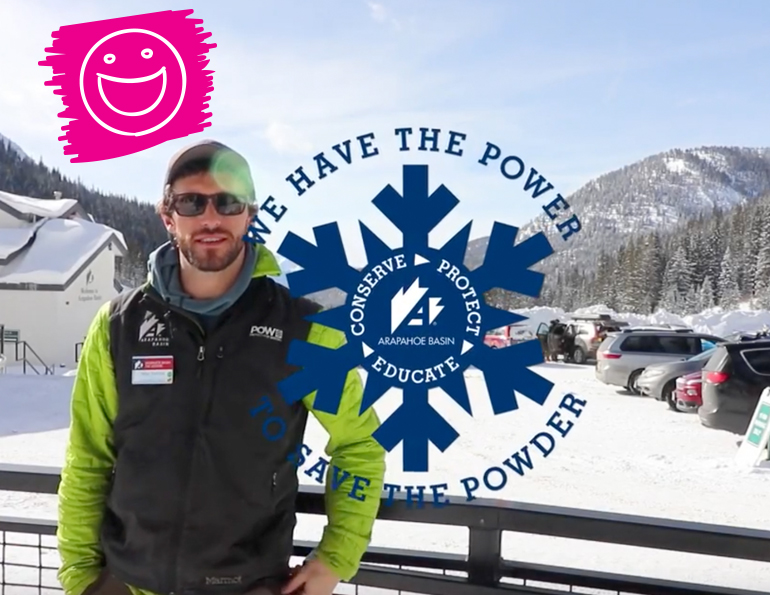 Practicing what we preach is a big piece of our puzzle as climate issues continue to confront the industry. Creating muscle memory with our guests, staff, and marketplace, and using our soapboaxes for good won't wipe away our inherent footprints, but it's required effort at this stage in order to be on the right side of the issue. Arapahoe Basin Sustainability Sundays campaign published simple, achievable, environmental content on a weekly basis, and doing it on Sundays allowed this messaging to not step on the all important Wednesday through Saturday weekend ramp up. Each message highlighted areas where A-Basin was taking steps to improve its sustainability and also invited guests to participate. —AK


MOST CREATIVE USE OF NATURAL TERRAIN
JACKSON HOLE MOUNTAIN RESORT, WYO.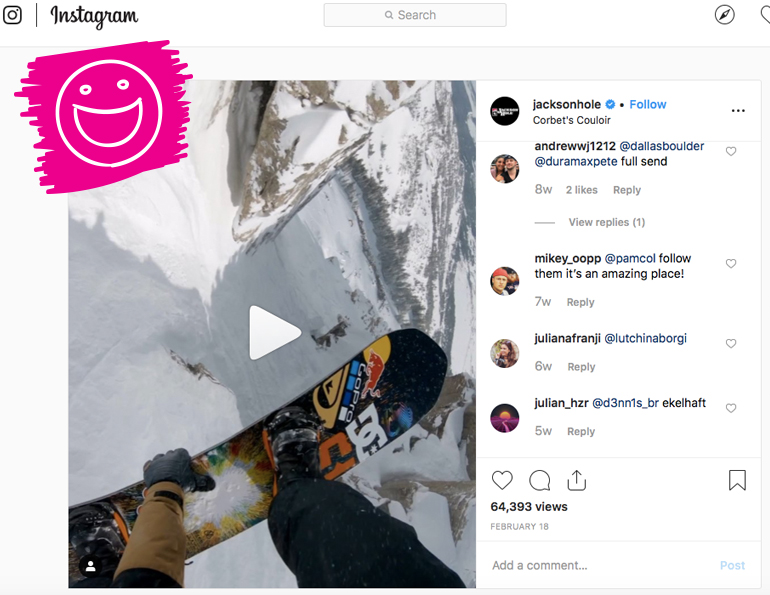 In mid-February, Jackson Hole Mountain Resort held the second annual Kings and Queens of Corbet's, a natural-terrain-with-slopestyle-elements contest built into Corbet's Couloir, the famous inbounds proving ground just below the summit of Rendezvous Mountain. A grip of the best big mountain skiers and snowboarders—several of them JHMR locals and staff—took on the challenge in front of a good crowd. Technical terrain is a hallmark of JHMR, and this contest showcases that, and also pays homage to the athletes who call the area home, showing off both their talents and their stomping grounds. As pros like Travis Rice, Hana Beaman, and Karl Fostvedt hucked alongside JHMR ski patrollers, cooks, and lone sit-skier Trevor Kennison, tram passengers were treated to a show and Jackson broadcasted the event live over social media. Jackson further bolstered its community with an authentic experience for competitors and bystanders, locals and visitors alike. —MW

BEST UPHILL SKIING REVENUE
SUGARBUSH, VT.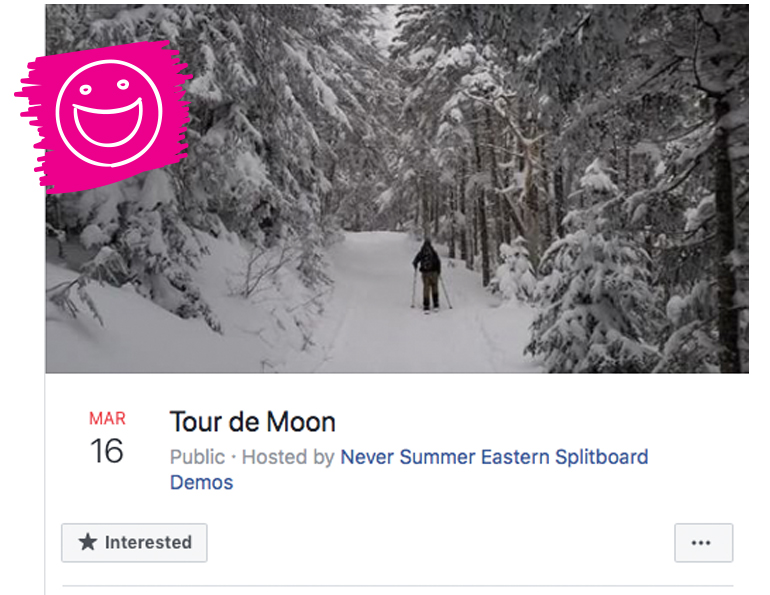 Sure, you can try to put on rando races, but those suck up resources and you still might not net anything after the expense. And you need the expertise to pull it off, which isn't everywhere. Instead, Sugarbush worked out two different ways—the Sugarbush Tour de Moon and Mt. Ellen After Dark—to keep the food and beverage revenue flowing for many more hours on a Saturday by harnessing the otherwise revenue-limited audience that shows up to skin and earn their turns into the evening. On several Saturdays in February and March, Sugarbush extended the hours of its on-mountain dining and base lodge restaurant well into the night. Was it a cash bonanza? I doubt it. Did it allow Sugarbush to cater to a growing segment of the market and make a few extra sales without overextending? Absolutely. I'm betting the resort will make even more money with it next year based on whatever they learned, too. —AK

BEST SLOGAN
PEAK PASS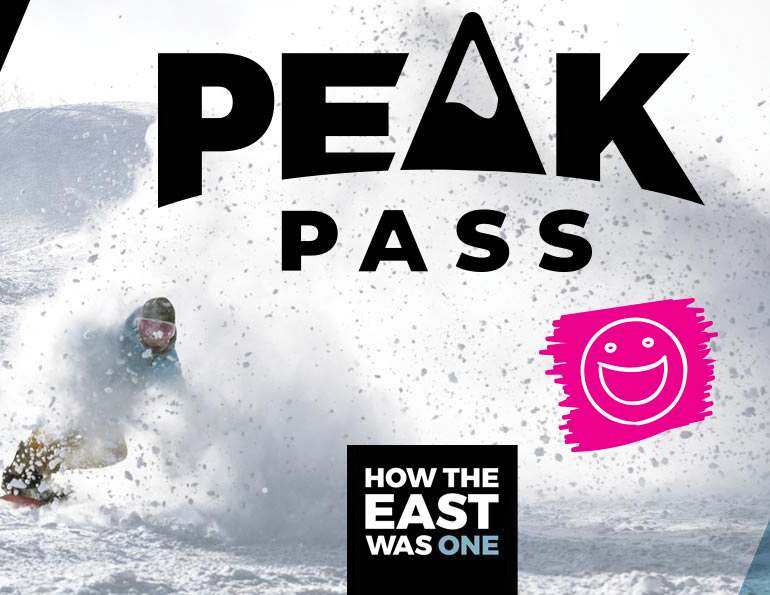 Peak Resorts has employed some clever cowboys and girls to come up with the campaign for its Peak Pass season pass product: How the East Was One. The slogan is fun, witty, and memorable. But beyond that, the product and campaign are aimed squarely at a HUGE market that is being largely ignored by other multi-pass programs: the East. With roughly 36 percent of the U.S. population living on the eastern seaboard, it only makes sense to create a portfolio, and a pass, that appeals to this drive-to market. The messaging just takes that strategy to 11. —SW

BEST OOPS
ELDORA, COLO.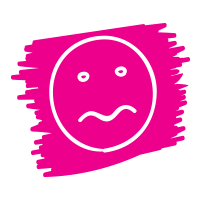 With a great start to the season and a flood of new Ikon users filling the parking lots, Eldora tried to call an audible by suddenly charging $20 for parking unless cars were full. Eldora gave little notice, and it came long after the season-pass buying season had past, sparking a firecracker across a wide swath of customers. The silver lining: Eldora realized its folly and rescinded the plan before it went into effect. It was just a self inflicted momentary dust up with a positive side effect of highlighting the issue. They quickly said oops and avoided the impacts. No small feat. Here's the lesson: If you enter a pass partnership, you're signing up for the good and the bad. If you change your offerings/policies after all the pass purchases have been made, you will be called out for bait and switch. Impactful operational changes should be announced before passes go on sale. Or wait. Announce it before or not at all. —AK

WORST FIRST DATE
JANUARY LEARN TO SKI AND RIDE MONTH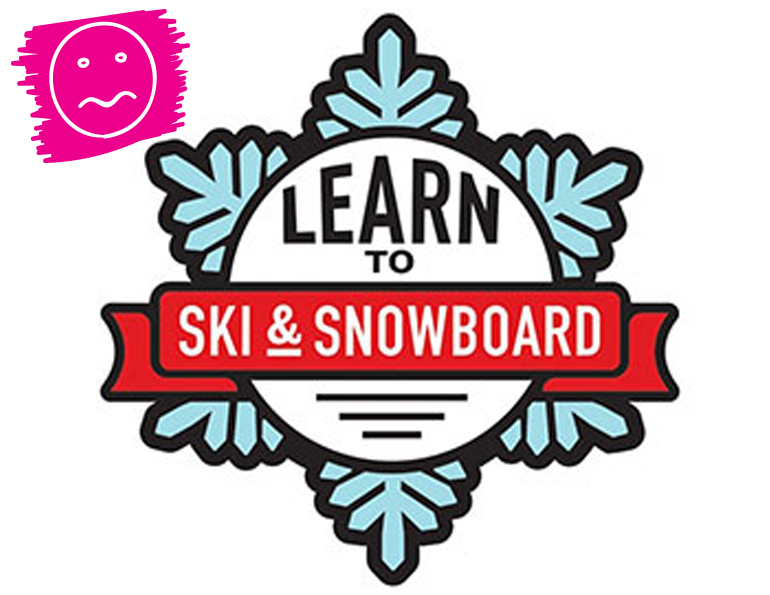 Maybe this is an unsolvable one. Whatever, I'm still going to try. January is often a crappy month to learn to ski, but we're still doing this pain ritual called learn to ski and snowboard month. It's cold. It's dark. It's maybe the least fun month to be a beginner at a ski area. March or even April are way better. We all know this. Would you rather have your first day doing anything be 0F and windy or 45F and sunny? Would you like to be wearing 19 layers or two? Do you enjoy snowmaking in your face? Which of those experiences is more likely to make you want to return? While it may make sense to focus on January at our feeder hills since closing dates come early, we should figure out a way to walk and chew gum on this at the medium and large mountains, and to turn spring into our next best first date season. —AK

MOST RESPECTED MARKETING CAMPAIGN
JAY PEAK, VT.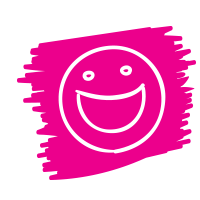 How often are we hit over the head with the same style of ski marketing? Resorts love to tout their vertical, snow depth, shiny new toys, and deals, but what really resonates with people? Jay Peak and its agency, Origin, know. They actually reference psychology when explaining their emotive campaign for the 2018-19 season. It all comes down to people, community, and a feeling you get when you visit a resort that embodies both. Showcasing high contrast black and white photos of its employees and guests, the campaign goes from using the thoughtful tagline, "We're us, because you're you" to cleverly espousing thank yous to the variety of characters that grace the mountain. Not missing the opportunity to sell, though, the message is skillfully connected to actual products: skiing, riding, swimming, climbing, etc. What can I say, but "It's good, because Jay is Jay." —SW

BEST SPONSORED POTTED PLANTS
ARBORTREK CANOPY TOUR AT SMUGGLERS' NOTCH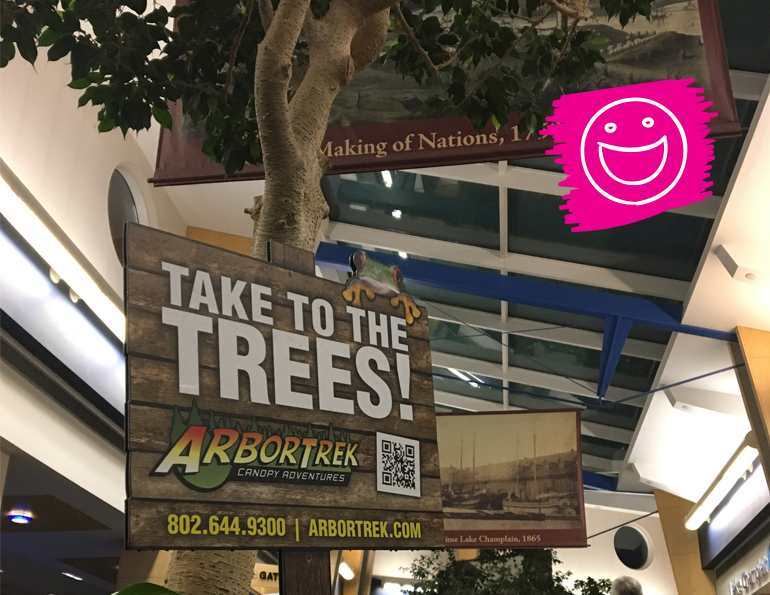 Airports are covered with wall space and digital displays you can buy. Burlington, Vt., is no different. Jay Peak is on the walls as you proceed to baggage claim. Sugarbush is on the screens as you wait in line at TSA. Stowe is near the ski bag pickup. Bolton Valley even has night skiing wallpaper next to the Skinny Pancake. Those are all great placements, I assume. So this review is a roundabout way to remind everyone about their airport placements and give a tip of the hat to the gang at ArborTrek Canopy Tour, located at Smugglers' Notch, for its sneaky sponsoring of the indoor trees in the terminals. It's a brilliant tie-in to the product, and a savvy move to promote something that can be enjoyed by evenyone walking through the airport, not just skiers. —AK

BEST USE OF A RADAR GUN
MAGIC MOUNTAIN TUCK IT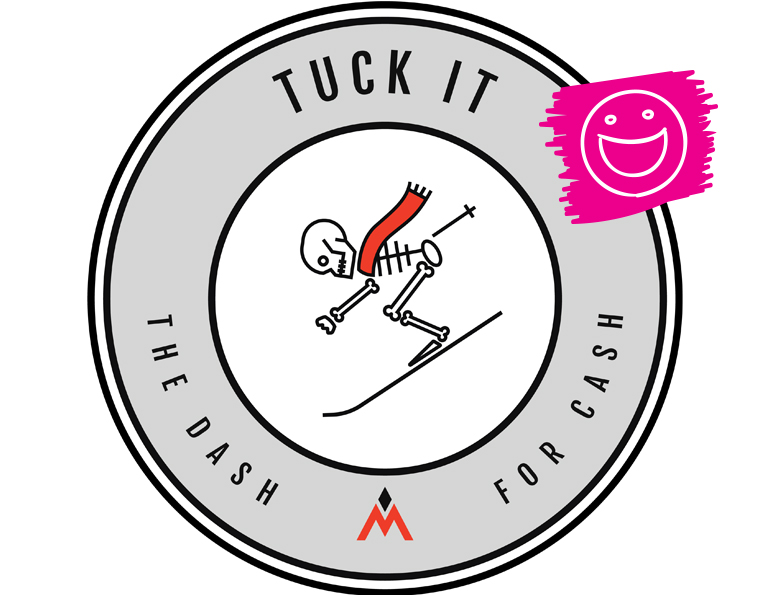 Face it gang, large percentage of your events only serve the purpose of selling more food and drink and maybe a few extra lift tickets to spectators. They don't need to be complex or costly, they just need to generate happy people, accomplish sales goals and hopefully get you some earned media. With that in mind, maybe, Magic Mountain turned the existence of a radar gun and a fairly straight top-to-bottom trail into an immediately relate-able and easy to run event with its "Tuck It" dash for cash on New Years Eve. This was the 2nd year of it, so I assume they've decided it works. Who can participate? Anyone. How do you win? Tuck it hard from near the top of the mountain and clock the fastest speed—not time, mind you—on the radar gun. What do you win? $1,000. The course ends right at the bar, too. Only want to party? There's a live feed of racer speeds into the base lodge. —AK

BEST GROWTH INITIATIVE
TAMARACK, IDAHO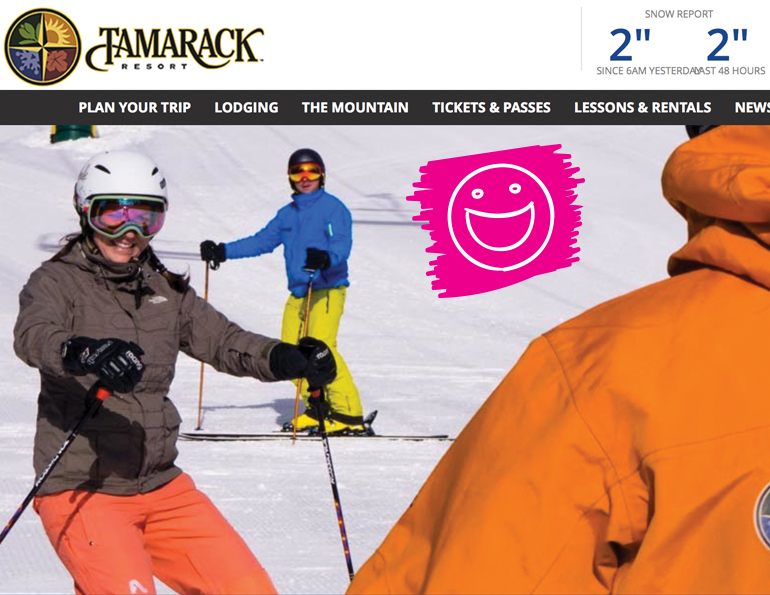 For years we've been telling people to pay us a visit and learn to ski. And in many cases, it's worked. But for every person that comes, Tamarack Resort in Idaho recognized there are probably just as many people (if not more) who would love to try the sport but can't afford a lesson or live far enough away that the distance is a deal-breaker. In one clever move, Tamarack removed both hurdles by holding "Idaho Learn to Ski Day," teaching FREE beginner lessons at a tubing park just a few minutes from downtown Boise. All of us want to see more people learn to ski, but we we expect never-evers to take the initiative and come to the mountains to do so. Tamarack put its money where its mouth is and brought both the lesson and the price point to where those never-evers were, not where they wished they would be. —GB
WORST MARKETING INTERN WAKE UP CALL
DEER VALLEY, UTAH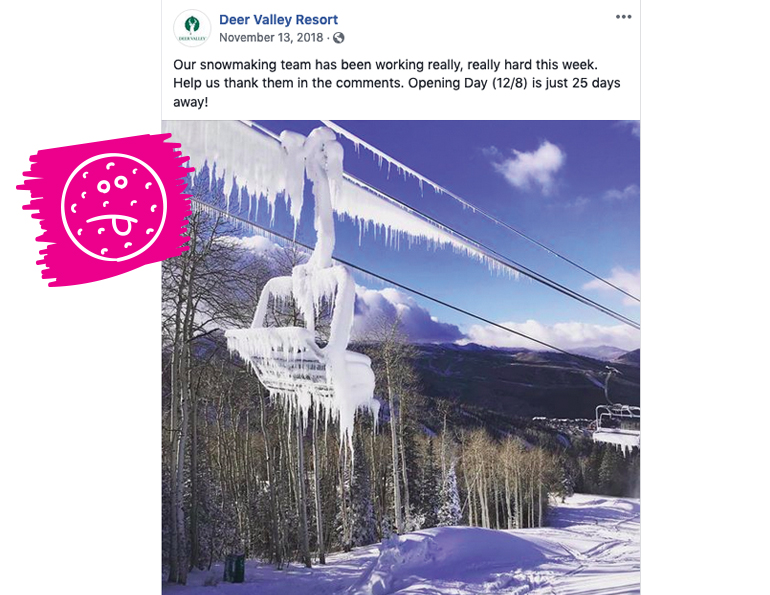 Sure, it's a stunning photo, but it's also exhibit A in why staff churn in your communications department can lead to face palms. If you're going to hand the keys over to the newbs every November, you also risk making the marketing/mountain ops conflicts worse. Worse, too, is the photo was shared from the Instagram feed of the snowmaker responsible for it, who posted it with a big "Whoops!" Not only is this highlighting that whoops, with an off base caption—"Our snowmaking team has been working really, really hard this week. Help us thank them in the comments."— but it's also a big extra task for lift maintenance when they have more important work to do. Overall, this is ill informed salt in a wound for cross department teamwork. If your resort cycles through new-to-the-business communications staff every season, create a minor system of checks, at least until they have a basic understanding of operations. Or learn the hard way. Your choice to make. —AK


WORST INDUSTRY-WIDE MARKETING MESSAGE
SKI MEDIA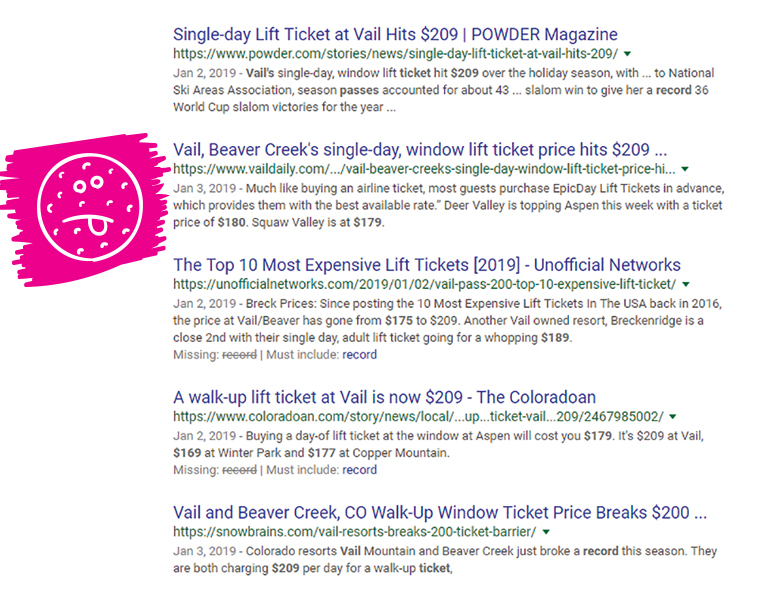 The first week of January means a few things: ambitious resolutions, energetic kids off from school, and, if you're in the ski industry, headlines about Vail's "record breaking lift ticket rates" during the holidays. The mainstream coverage of those rates is golden publicity for a brand eager to send the more inclusive follow-up message about its pass product. But the problem is not just the people who see these headlines and perceive that all skiing is as expensive as Vail skiing—the problem is how many ski media outlets and, yes, resorts that share this coverage with their audiences. In true Streisand-effect form, our collective frustration at this recurring event only draws more attention to it and, in turn, increases the damage it causes to the general perception that skiing is too expensive. —GB


MOST SENSIBLE BREAKUP
ARAPAHOE BASIN, COLO.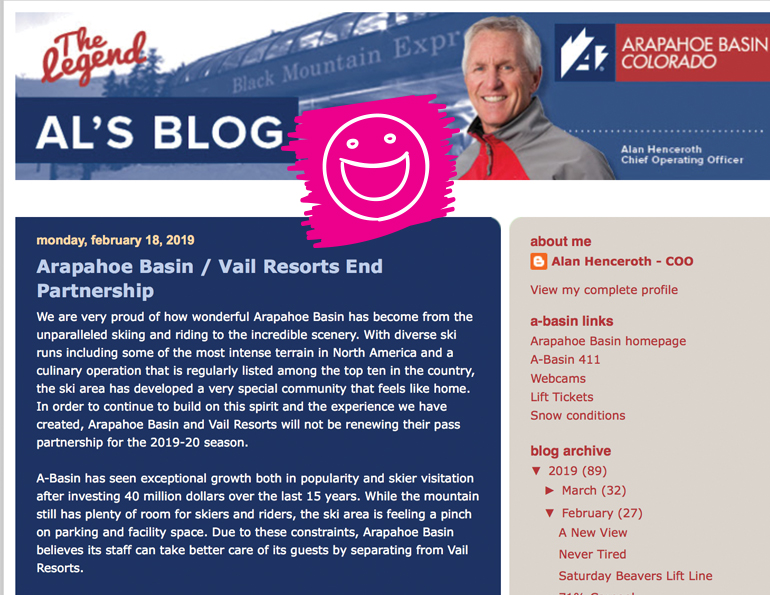 It always felt like an odd partnership. Arapahoe Basin has always been the cool, scruffy, local friend you run into occasionally at the bar and wonder: "Why don't we hang out more? You're so fun." Especially compared to Vail Resorts' polished (if at times overly so) demeanor. So, I wasn't entirely surprised to learn A-Basin would be breaking up with the Epic Pass for the 2019-20 season, citing strains on parking and facilities. What was surprising is the resort didn't move on to another partner right away. Could A-Basin really stay single for a season? Seems bold in this era of mega-passes, where the mentality is quickly becoming: band together or be eaten. But it's actually a refreshing prospect to think about. This "locals" mountain telling the big conglomerate: "We're good, thanks." While A-Basin did say it will "explore other partnerships," the ski community applauded the breakup. Scruffy local friends are more fun when they're single. —MT

BEST EPIC COUNTER
IKON PASS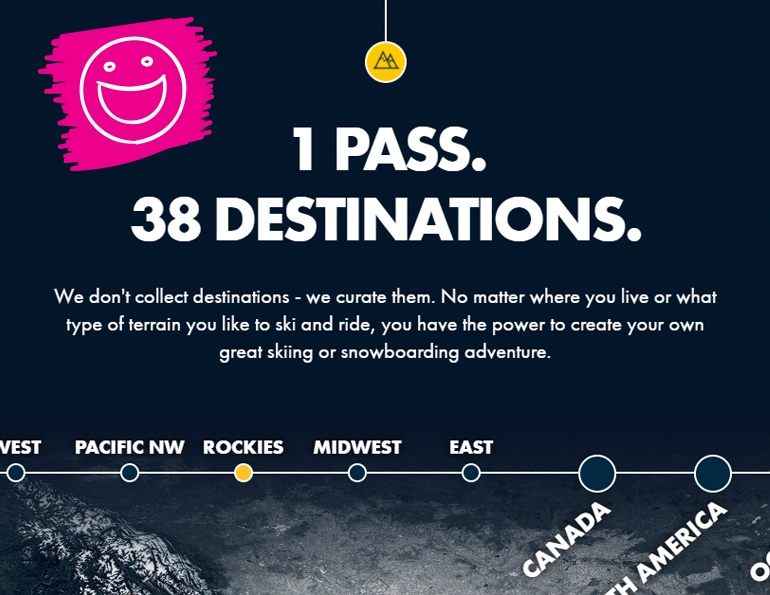 While December 9, 2018 didn't mean much for most folks, you can imagine that Alterra leadership were paying close attention when Rob Katz got on the phone for Vail Resorts' Q1 earnings call. Despite some sugar coating, the results were clear: Ikon was impacting its business. While the foundation may have been laid by acquisitions and investment, the marketing that rolled out for the Ikon Pass deserves much of the credit. Well positioned and carefully choreographed, Alterra made a splash early in the year and didn't let up. The branding was good, the messaging quickly found its footing, the individual resorts played their part, and the result was a volume of first-year pass sales that left many, including myself, tipping their hat in admiration. —GB

BEST GROUP PHOTO
SUGARLOAF, MAINE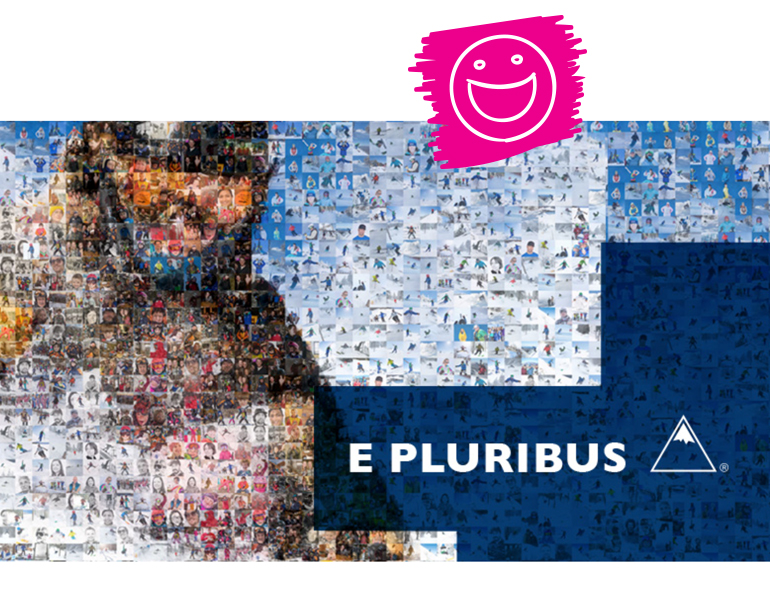 One of my favorite aspects of skiing is the feeling of belonging to a community. A crazy community of people who get up at the crack of dawn, bundle up, boot up, and go out to play in the snow for hours on end. Within this larger ski community, there are unique mountain communities. In my (very humble) opinion, Sugarloaf has one of the coolest community vibes around, and this year's "Mosaic" promotion indelibly embraces those who take pride in being "Sugarloafers." The Loaf asked folks to submit up to five photos to be combined mosaic-style with thousands of other 'Loafer-submitted photos, creating a huge picture of the mountain that will be permanently installed at the resort. This project is "Quite literally building Sugarloaf out of Sugarloafers." I imagine showing my kids our little slice of the mosaic pie, and eventually them showing their kids the same. If imagining your grandkids checking out a massive promotional photo 25 years from now isn't brilliant marketing veiled as community, what is? —MT

SMARTEST SEASON PASS
ANGEL FIRE RESORT, N.M.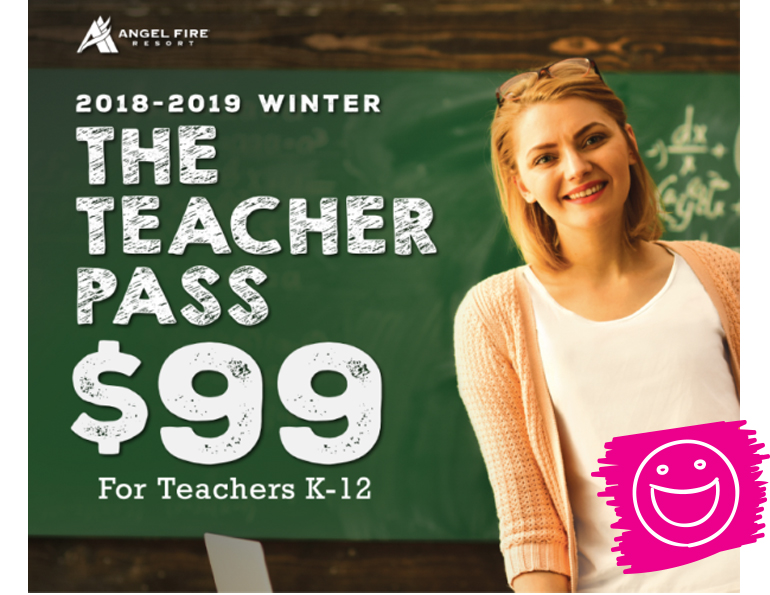 When I saw that New Mexico's Angel Fire Resort was offering a $99 season pass for teachers, it seemed too good to be true. Where's the catch? There must be a catch. But to my surprise, there was no catch to be found. The Teacher Pass was available to all K-12 teachers from ANY state. Plus, this was not a blink-and-you'll-miss-it flash sale—teachers had from early-September through mid-December to buy it. The best part, though? No blackout dates. Yes, teachers could actually use this pass when it was convenient for them, i.e., during school vacations. Incredible! Many resorts offer discounts to a number of other deserving groups. However, it was noted The Teacher Pass was (sadly, but not surprisingly) a ski-industry first. Bravo to Angel Fire for taking care of the men and women who are educating our kids, often thanklessly. And here's to hoping other resorts follow their lead. —MT

WEIRDEST FOOD-RELATED MEDIA STUNT
HORSESHOE, ONT.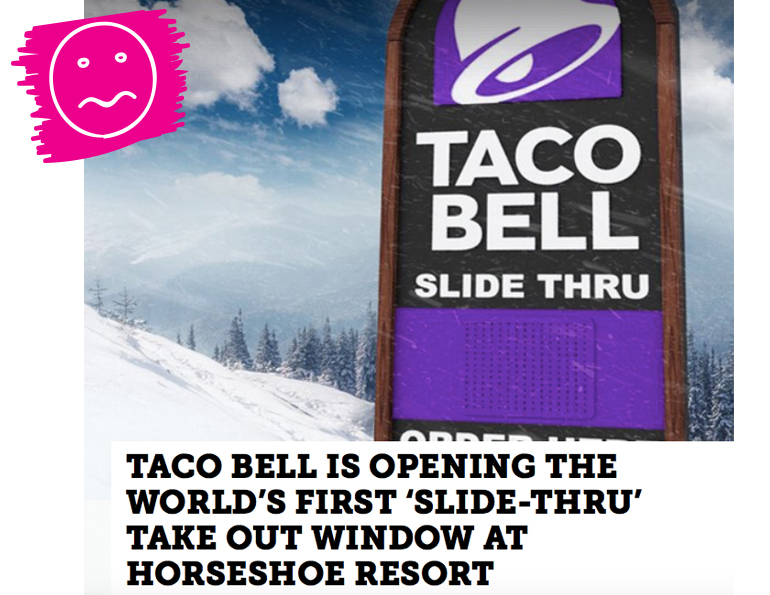 On March 2, 2019, Horseshoe Resort in Ontario hosted the culinary wizards of Taco Bell to launch a new promo for the return of a popular menu item. Tubers at the resort placed food orders at the top of the tubing hill, hopped in their tube, rode it down, and picked up their complimentary meal at the bottom, thus experiencing the first ever "slide through" fast food window. Love the idea, or hate it, you'll definitely be thinking about it all day. Taco Bell, that is. Now let me go Google the closest Taco Bell to my desk. Bonus if it's near a ski slope. —SW

BEST EXAMPLE OF MISSING THE POINT
CIMARRON MOUNTAIN CLUB, COLO.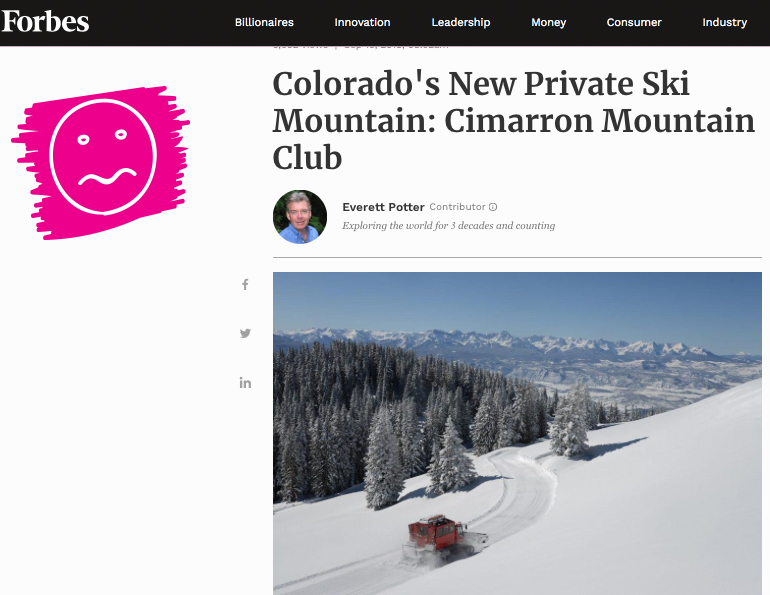 I keep seeing this ultra-exclusive "ski club" pop up in places where I don't get my snowsports news—Forbes.com, Business Insider, and an article in Town and Country Magazine all describe the Cimarron Mountain Club in Colorado as "the stuff of skier's dreams" and liken it to a "sanctuary." Sounds great, but here's where it falls short for me: only 13 "memberships" are available. That's 13 families—and their guests, if they choose to share—who pay big money for private access to the 1750-acre wilderness area, which translates to 13 families sharing more skiable terrain than Aspen. That's an embarrassment of riches. But this certainly isn't the stuff my dreams are made of. I'm sure the conditions are amazing, but for me there's more to skiing. Listen, I don't want to stand in a cold lift line for 20 minutes any more than the next person, but I've met some really interesting people in those lines, not to mention during après. It's all part of what I love about being in the ski community, and I know many others feel the same way. This isn't sour grapes—if you have the means and prefer to ski privately, have at it. Just don't market your exclusive club under the presumption that every skier would kill to be a part it. I'm not surprised that, as of now, not all 13 spots have been sold. —MT


DIGITAL

BEST USE OF TWITTER ON A POWDER DAY
SUGARBOWL RESORT, CALIF.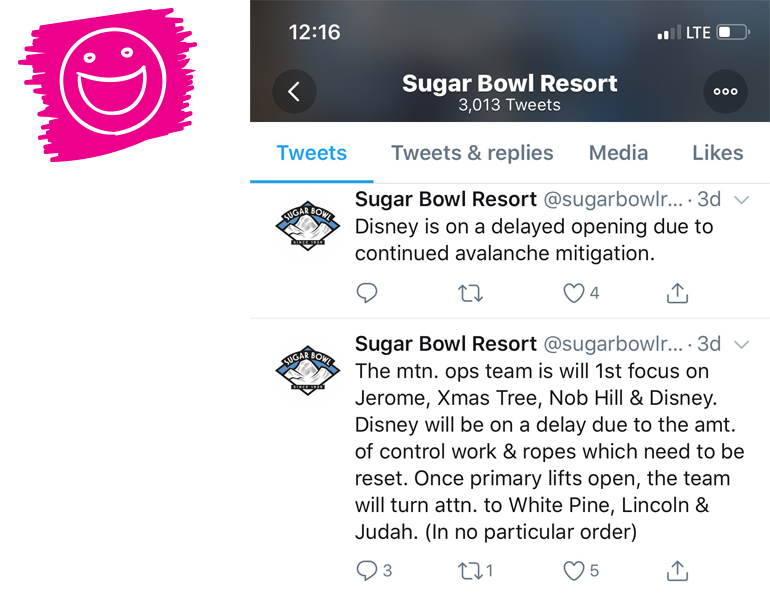 There are few things more satisfying than arriving at the top of a trail right when ski patrol is dropping the rope after a snowstorm. But timing it to get there before a run is tracked out is one of the biggest challenges on a powder day. Enter Sugarbowl Resort's Twitter account, @sugarbowlresort, where a dedicated tweeter posts the conditions every morning and follows up with operational updates, including each and every trail opening as it happens. While many mountain Twitter accounts are used for sharing photos and promos—which is great, of course—Sugarbowl utilizes this up-to-the-minute social outlet exclusively to update customers on everything from road conditions to terrain and lift status. It's a one-stop shop where powder hunters can easily figure out their next move and find untouched turns, giving new meaning to the phrase, "A little birdie told me." —MW



BEST EMAIL CAMPAIGN
LES SOMMETS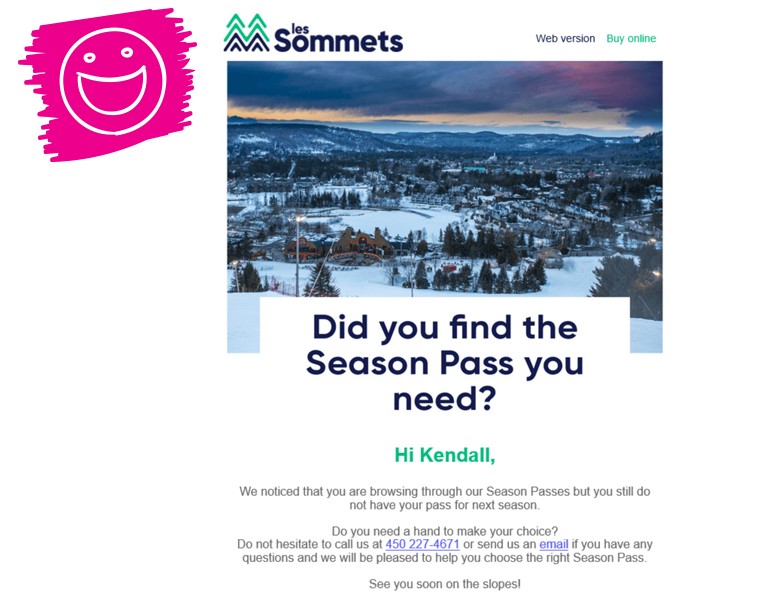 There are many reasons skiers won't click "Buy Now" after exploring your season pass options, but Les Sommets had a hunch that one of the biggest was that these people still had questions they couldn't find answers to. Their solution was a clever combination of website tracking, offering assistance, and marketing automation. If someone in their database sniffed around the season pass page but didn't convert, they'd automatically trigger an email to them with the subject line, "Need help deciding?" Their hunch proved to be spot on. So many people personally replied to this email campaign with questions, the marketing team had to enlist their customer service team to handle the volume. The best part, however, were the results. Each individual email that was triggered generated an average of more than $30 in revenue. —GB


BEST NEW WINTER APP
SNOWBIRD, UTAH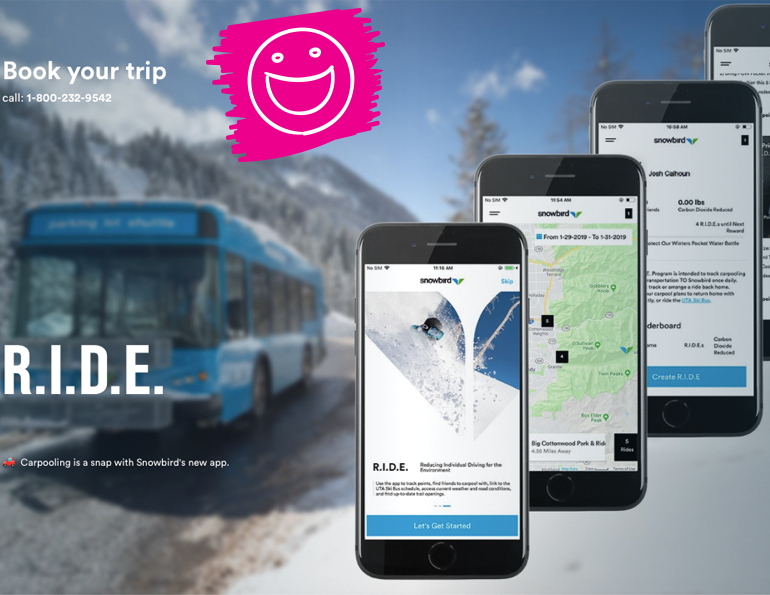 Snowbird doubled down on bettering the guest experience and decreasing pollution when it unveiled its new R.I.D.E. (Reduce Individual Driving for the Environment) mobile app mid-season, a compliment to the program launched in 2016-17 aimed at alleviating traffic and parking woes as well as reducing environmental impact. The app allows users to easily find and connect with available carpools and public ski bus options in real time, and users can also create their own carpool. Now more than ever, groggy early morning conversations and shared Spotify playlists are not the only things a solo skier can look forward to when packing the car with like-minded powder chasers: R.I.D.E. users get VIP parking, earn points toward various prizes, and are entered in a season-long competition for more prizes, such as an overnight at Snowbird's Cliff Lodge. —MW




BEST USE OF #THROWBACKTHURSDAY
SUGARBUSH, VT.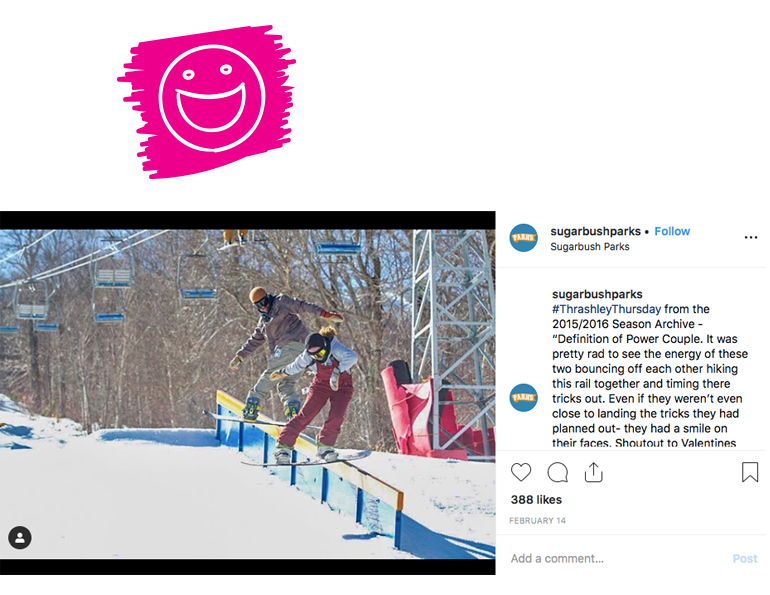 Sugarbush Resort has long produced great imagery of its terrain parks, much thanks to photographer Ashley Rosemeyer, aka @thrashley_photo, who has been a staple within the Sugarbush Parks family for years. As the resort's park notoriety has grown and become an East Coast destination, Rosemeyer has been telling the story of this Northern Vermont freestyle oasis from the beginning and has the harddrives full of photos to prove it. New this season, @sugarbushparks has been sharing stories from past seasons in their own #throwback posts, aptly hashtagged, #ThrashleyThursdays, in which Rosemeyer takes the social stage and shares a favorite photo and the story behind capturing it. It's a small yet impactful way to showcase strong images but also is emblematic of Sugarbush's commitment to its freestyle community, which is a necessary component of a strong park scene. —MW

MOST ACTION PACKED EMAILS
ARIZONA SNOWBOWL, ARIZ.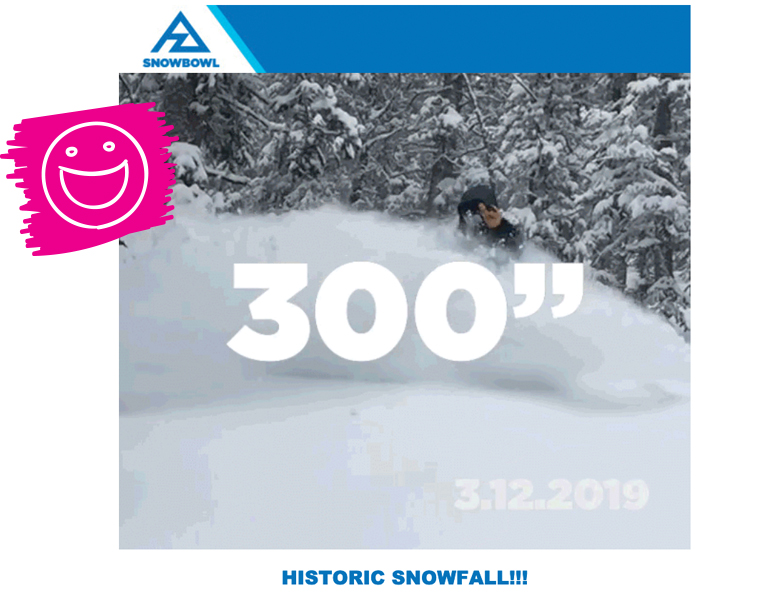 Perhaps there are technical reasons why nobody else does what Arizona Snowbowl is doing with its emails—but I don't care. I'm on a LOT of resort email lists, and Arizona Snowbowl is the only ski area that uses an animated GIF as the hero image on its emails. To review, an animated GIF is like a quick video clip that loops. So after Snowbowl gets a dump—of which it got many this winter—the first thing I see after opening the email is a quick "video" of somebody ripping down a powder-filled trail. It tells a better story than a static image, and I don't need to commit to watching a whole video. It's like stoke tappas: satisfying and delicious, but less filling. Plus, the loops are long enough that they're not boomerang-obnoxious. Thanks for livening up the email onslaught, Snowbowl. —DM

BEST SOCIAL MEDIA SPAT
SNOWBIRD, STEAMBOAT, AND WHISTLER BLACKCOMB
Shoulder season is both exciting and frustrating as we patiently wait for winter, and at times emotions run high. Just before the 2018-19 season began, Snowbird, Whistler Blackcomb, and Steamboat engaged in a Twitter feud Taylor Swift would have been proud of, complete with jabs at snow quality, references to weather patterns, and at least one Tweet that asked, "u mad?" For many readers, the brazen tweets came out of left field as the PR voices of big mountains have long been fairly stoic—but the resorts quickly raked in comments and retweets, as the unusual and at times slightly hostile tone was apropos for today's social landscape. At its best, the exchange was entertaining, playing on the regional loyalties of Utah, Colorado, and British Columbia. While the spat didn't make it on TMZ, the retorts were clever if polarizing, resulting in the internet's favorite thing: genuine engagement. —MW


BEST SEASON-LONG SOCIAL PARTICIPATION
NISEKO UNITED AND NISEKO TOURISM, JAPAN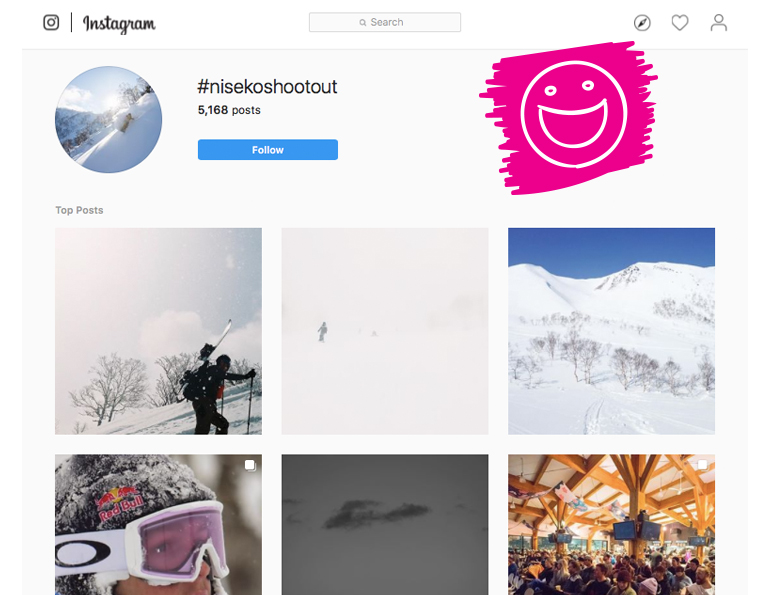 Last November, Niseko United—a world-renowned powder paradise in Japan—teamed up with the local tourism board, Niseko Tourism, to launch the second annual Niseko Shootout, an open-to-all photography contest running the length of the season. The contest streamlined its digital presence this year by launching a hub on Instagram, with about 5,000 entries tagged #nisekoshootout. While a photo contest isn't a new idea, what makes Niseko Shootout so successful is that it's so accessible. Contest-worthy subject matter is defined by its relation to the Niseko area in one of three categories: skiing, snowboarding, and landscape. This means a sunrise powder turn, park shot, or hot bowl of ramen in front of Mount Yotei are all acceptable entries. This concept, coupled with high-quality phone cameras and the region's naturally picturesque terrain, enables anyone to take compelling images and join the competition. The winners were chosen in mid-March, but the real winner is Niseko United, whose slopes have been highlighted in plentiful consumer-generated content the entire season. —MW

BEST ANSWER TO WHY LIFTS AREN'T SPINNING
LOTS OF RESORTS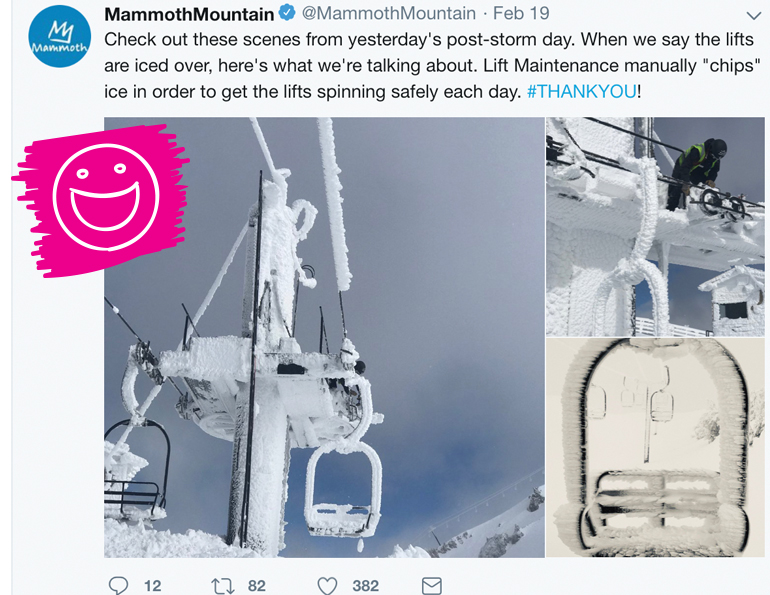 For those who have never worked at a ski area, the process of deicing chairlifts is quite foreign. Since rime usually cakes on at higher elevations, guests can't see the reason the lift isn't spinning and oftentimes will cry foul. This past winter, it seemed that more ski areas than ever grew tired of guests complaining about it, and decided to show them what was really happening. I saw social media posts from several ski areas showing their heroes—aka lift maintenance crews—atop rime-covered lift towers, knocking off the nuisance responsible for preventing lifts from operating. Every post had tons of comments from people who appreciated the transparency, and learned something new as a result. Of course, some commenters didn't quite grasp it: "How about a heating system?" said one. "How about domes?" I responded. —DM

BEST APOLOGY FOR EMAIL INUNDATION
BOYNE MOUNTAIN, MICH.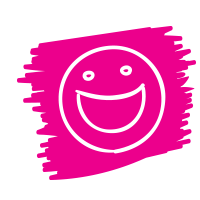 Sometimes resorts—and other businesses in general—get a little trigger-happy with sending emails. It's an effective marketing tool, after all, so why not go rapid fire and hope somebody clicks through? Because it's annoying and will make me unsubscribe, that's why. Sometimes, though, email inundation happens by mistake. But unless the sender acknowledges that, the receiver just gets annoyed. Around Christmastime, a whole bunch of emails showed up in my inbox from Avalanche Bay, Boyne Mountain's waterpark. I ignored them, and almost unsubscribed—until I saw "Son of a Glitch!" in my inbox. The subject alone compelled me to open it. The note inside acknowledged, "Your inbox is important, and we made a mistake." I appreciate that. After the explanation, a humble offer to see what the emails were emails were promoting included "(in case you care)." I didn't, but now I might. —DM

WORST OOPS
STOWE MOUNTAIN, VT.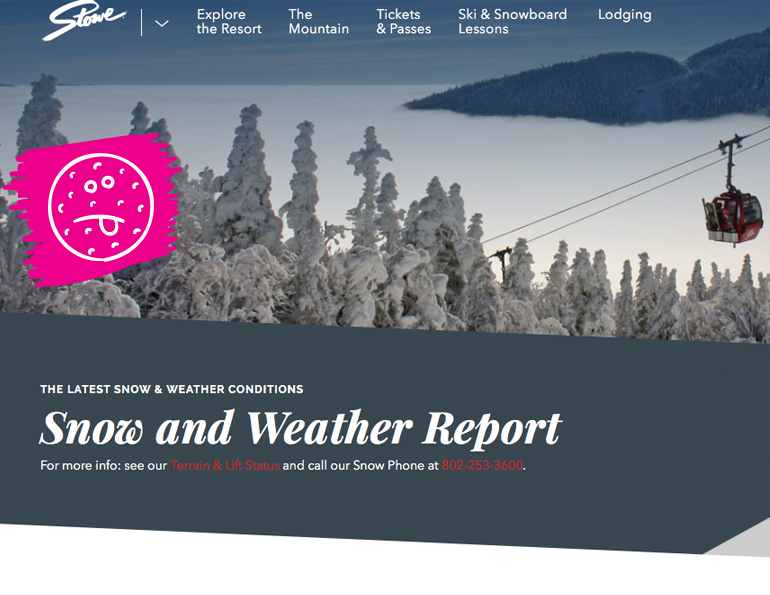 Somewhere in the workings of Vail Resorts HQ a decision was made, and not successfully contested by the local teams, that Stowe would go from having the most trusted and valuable daily snow report communications in the region to the equivalent of a cruel joke branded as an upgrade. There would no longer be any online resource to set guest expectations for the day to come. The most visited resort webpage would be stripped down and responsibility for this specialized task split among a variety of departments. The result? It wasn't just incomplete, it was also malfunctioning, left unfixed for months. Epic Mix? Broken. Snowfall? Reporting 2" when 10" fell and toggling at random, unable to decipher between 12, 24, 48 and 72 hours. Weather report? Automated feed saying "dangerously windy," which I'm sure the risk managers loved. Timestamp? Mountain Standard Time. A written report? Nope. Gone. There were no words from humans, just faulty data from feeds and vague explanations without a solid mea culpa. The impacts rippled through every guest touch point from the chairlifts to the town, distracting staff from their jobs and forcing all social feeds to try in vain to replace the snow report. Oops. One assumes a lesson was learned at HQ. Albeit the hard way. —AK

BEST LEARNING FROM OTHER INDUSTRIES
LOTS OF RESORTS ON TWITTER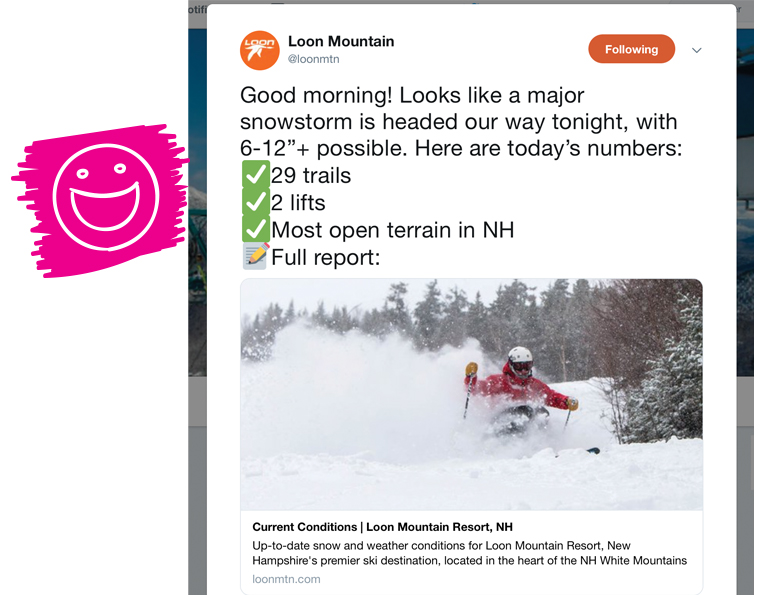 If you follow many sports teams on Twitter, you've probably noticed a certain format of tweets posted on gameday. Broken up into multiple lines, each beginning with an emoji to illustrate the information that follows, these updates include everything from game times and online streams to weather and links to buy tickets in a clean, tidy package. Ski resorts, recognizing parallels between their snow reports and these gameday guides, have followed suit, and the results are extremely clever and incredibly effective. In a single tweet, resorts can share a beautiful photo from their webcam, highlight how many lifts and runs are open, link to the full snow report, link to their ecommerce store to buy tickets, show operating hours, and summarize the day's weather forecast. —GB



COLDEST PROMO
NEW ENGLAND PASS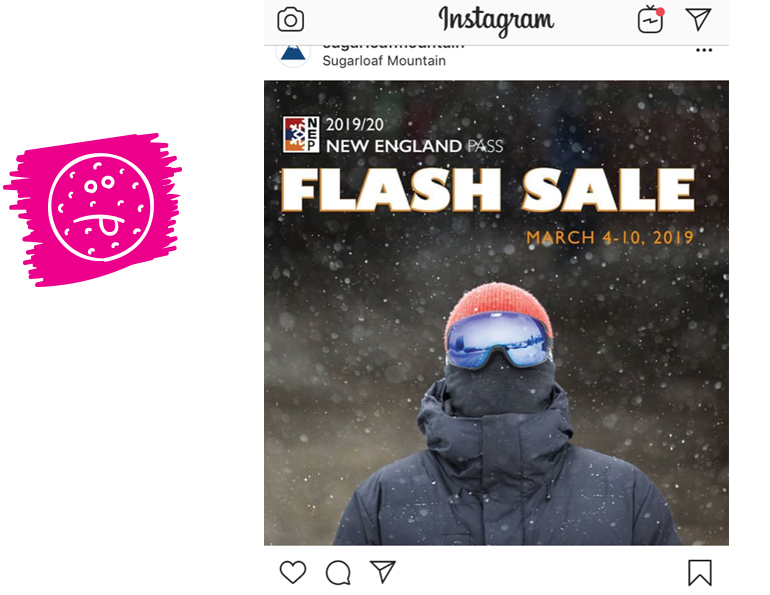 A photo says a thousand words, but this photo says only one: Brrrrrrr. It reminds me of my husband snow blowing the driveway during a storm (better him than me!). Perhaps I'm just getting soft, but this does not inspire me to plunk down money for next year's season pass. In fact, it is the kind of shot that makes me long for spring. By the end of February (when this was posted), especially after a season that saw early snowfall, I'm not super inclined to spend money on that "did you remember to bring your face mask and hand warmers" feeling. At this point in the year, I'm dreaming of bluebird days, slopeside grilling and late afternoon après on the deck. Do I want to get excited about next season? Absolutely! Is this photo doing it for me? Not quite. This may have been more successful had Sugarloaf used—pretty much any other photo. Because all I see is cold. —MT


VIDEO

BEST USE OF AN INFLUENCER
MOUNTAIN CREEK, N.J.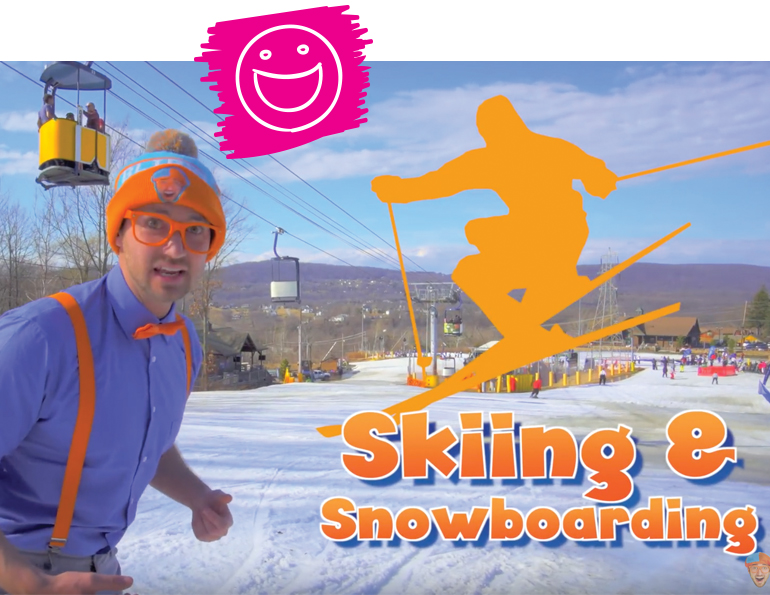 Given the size of our industry and audiences, resorts rightfully celebrate their videos that eclipse 10,000, 50,000, or even the rare 100,000 view count on YouTube. But to grow our sport we need to think bigger, and that's exactly what Hugh Reynolds, VP of sales and marketing at Mountain Creek, did. In partnership with Burton Snowboards, Hugh brought children's educator and YouTube influencer Blippi to the mountain. Known offline as Stevin John, Blippi's visit covered everything from learning the basics in the Riglet Park to tuning a snowboard in the shop. At 20-minutes in length, it's much longer than what resort marketers produce, and you may think that length would hurt view counts. But with more than 3.5 million subscribers and a knack for holding kids' attention, this "Learn How to Snowboard" video has racked up a whopping 6.5 million views and counting. Going outside the normal sphere of thinking scored Mountain Creek a HUGE win. —GB

MOST LITERAL SEASON PASS PROMO
WATERVILLE VALLEY, N.H.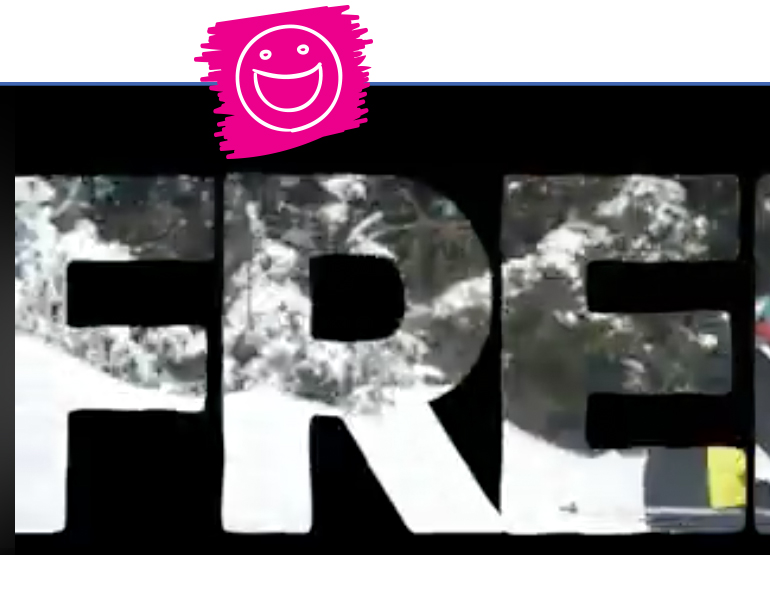 I'm a sucker for humorous marketing efforts, especially quality, grassroots videos that aren't overproduced and also feature staff members that guests might see at the resort. Waterville Valley's 30-second video on Facebook promoting its "kids ski free with the purchase of a 2019-20 adult season pass" did it for me. When I first watched it, I laughed out loud. Waterville took the concept of an adult (season pass) getting a kid (season pass) quite literally. After the staffer hands the two adult guests their season passes, he reaches underneath the counter and pulls up two kids—one for each adult pass purchased—in full ski gear. Another staffer comes in and clears up the confusion with the actual marketing message, and asks where the guy got the kids anyway, which is the obvious question and makes it even funnier. And the hint of awkwardness works, too. —DM

BEST VIDEO SNOW REPORTS
KILLINGTON, VT.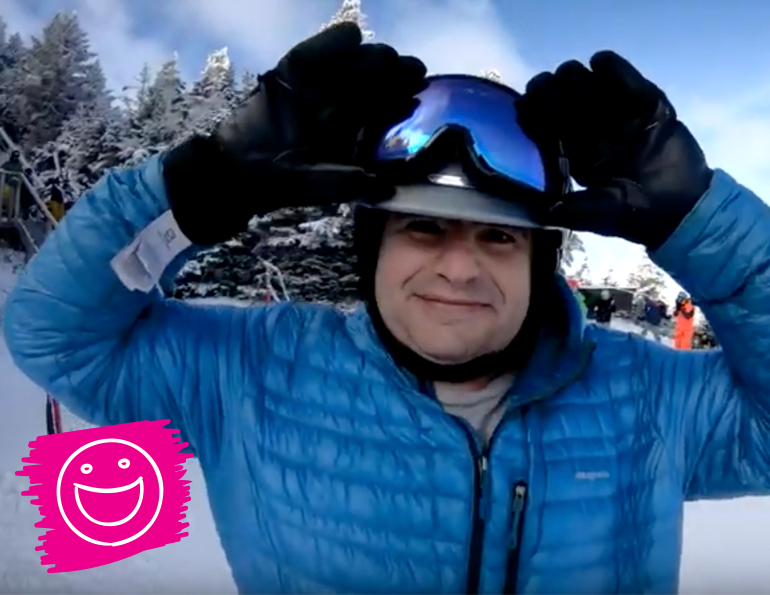 Snow reports have gone from text and snow phones to tweets and videos, but how do you take those messages to the next level? How do you make them less factual and more emotional? If you're Killington, you let your guests share conditions through their eyes and, most importantly, their stories. Sometimes their snow reports feature a longtime local and passholder talking about how incredible opening-week conditions are. Other times it's a weekend warrior and her family discussing the blue skies and best runs from their latest trip. No matter how genuine an employee can appear, the authenticity in their voice is quickly trumped once these guests begin talking. That combination of conditions, stories, testimonials, and authenticity has made this series one of the most effective that any resort produced this season. —GB

BEST CO-OPTING OF ALREADY POPULAR FORMAT
WINTER PARK RESORT, COLO.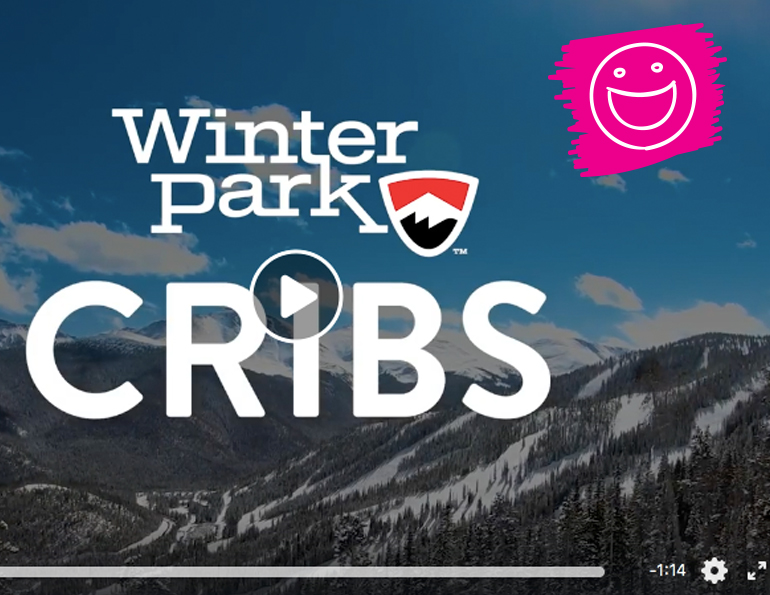 How do you hype your yet-to-open new gondola when you're not sitting on a documentary of its installation? You turn an empty gondola cabin into a mockumentary of an MTV Cribs episode. It helps to have a staff member who sounds like a rapper and can pull off the character, and the proper soundtrack completes the package. This simple treatment was very low on the resources scale, but enjoyable and unique enough to be serviceable and celebrated. Not everything needs to be a homerun. Sometimes you can bunt for a double by finding an engaging character and using a pre-established concept that will resonate across audiences. —AK


BEST VIRAL-YET-USEFUL VIIDEO
SILVERSTAR, B.C.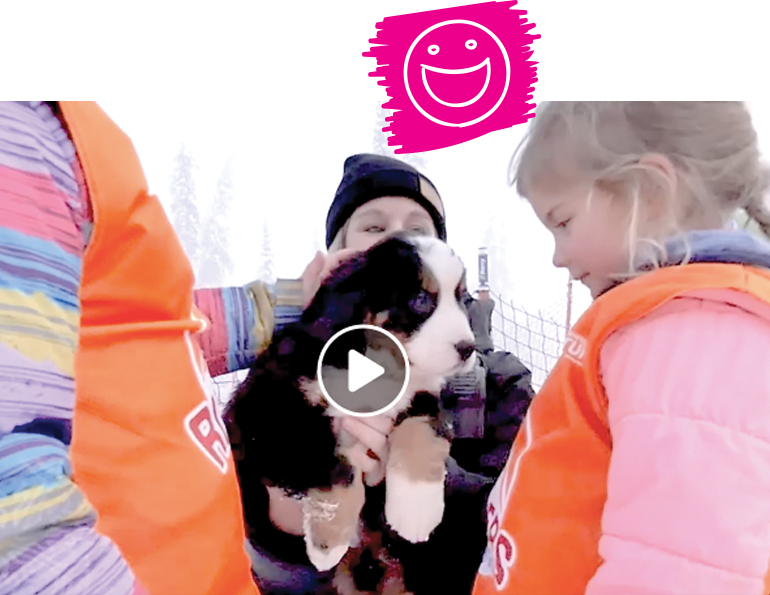 The only problem with truly viral resort videos is that, typically, they don't actually do much good for the resort. With a local crop of adorable Bernese Mountain puppies, SilverStar saw the opportunity to rack up some views. But instead of settling for cuteness alone, SilverStar leveraged it to highlight the resort and its guests, too. Starting with a classic sequence of the puppies frolicking in the snow, it then moves into the children's ski school area, where the puppies explore some of the beginner features and say hi to a bunch of happy groms. They then meet up with a gang of adult Bernese Mountain dogs in the village, where they hang out with guests and explore the base area. The video was extremely well-made, and beautifully balances the viral attributes (puppies) with the SilverStar theme. As a result, online views quickly passed 1,000,000 with more than 4,000 shares on Facebook alone. —GB

BEST RACE MARKETING
SUGARLOAF, MAINE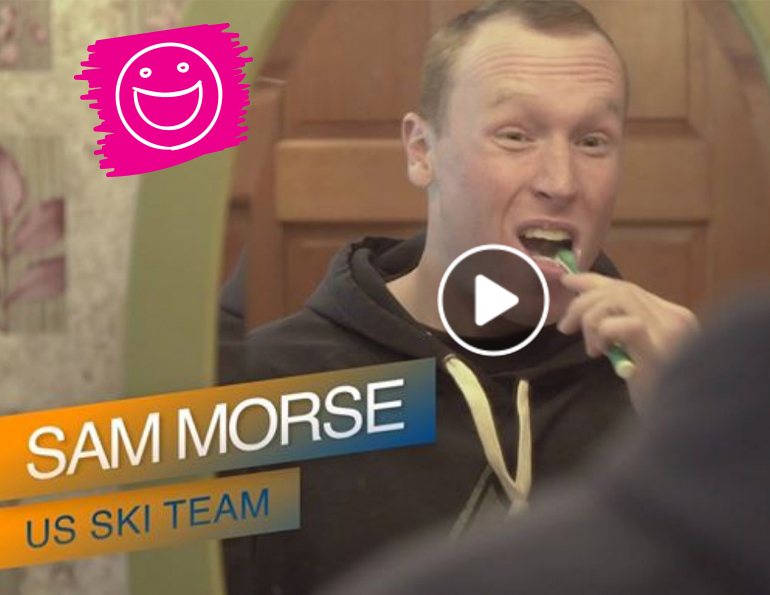 Since the rise of popularity in freestyle ski and ride competitions, racing has taken a bit of a backseat while people "ooh" and "ahh" at backflips, spins, grabs and crashes. To bring some attention to the U.S. Alpine Speed Championships this year, host Sugarloaf got creative with the theme. A collection of videos showcase racer Sam Morse doing seemingly mundane tasks, like brushing his teeth or shoveling, but on speed. The collection bears the tag "Sam Morse: Faster Than You," challenging the viewer to think about just how fast they can brush, shovel, and of course, ski. Wrapping up the promo is actual footage of racing with some rockin' music, but the intro is what sets it apart. Nothing fancy or big budget, just a good play on a good idea. —SW

MOST INCLUSIVE STOKE VIDEO
JACKSON HOLE MOUNTAIN RESORT, WYO.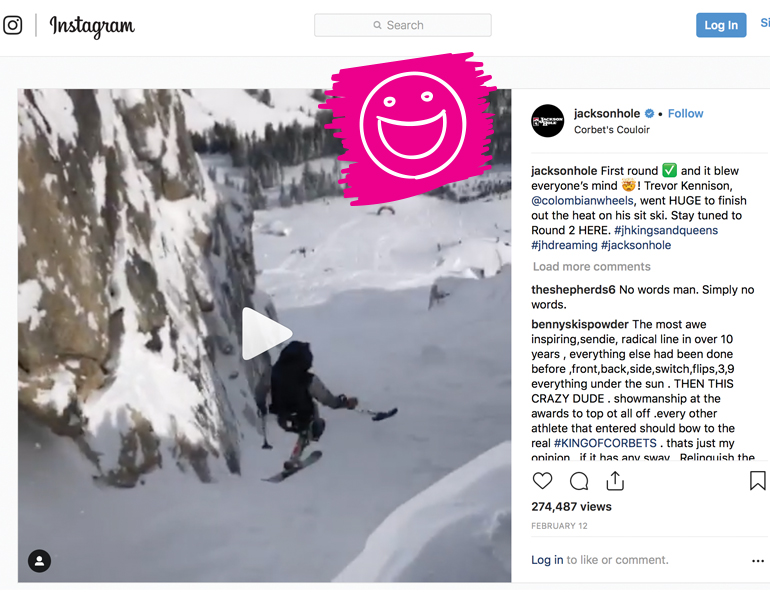 Launching Corbet's Couloir at Jackson Hole is a rite of passage for many die-hard skiers and riders. And for the second year in a row, JHMR put on an event honoring the famous run and the folks that crush it: the Kings and Queens of Corbet's. While the event alone is one of the most exciting on the calendar, the footage of a sit-skier launching the lip and tearing up the run is by far the best video to come out of it. It's no surprise it garnered nearly 300,000 views on Instagram alone just for the stoke, but it's also great to see the adaptive community being welcomed—and more importantly, celebrated—at events like these. —SW


BEST USE OF FACEBOOK LIVE
MT. ASHLAND, ORE.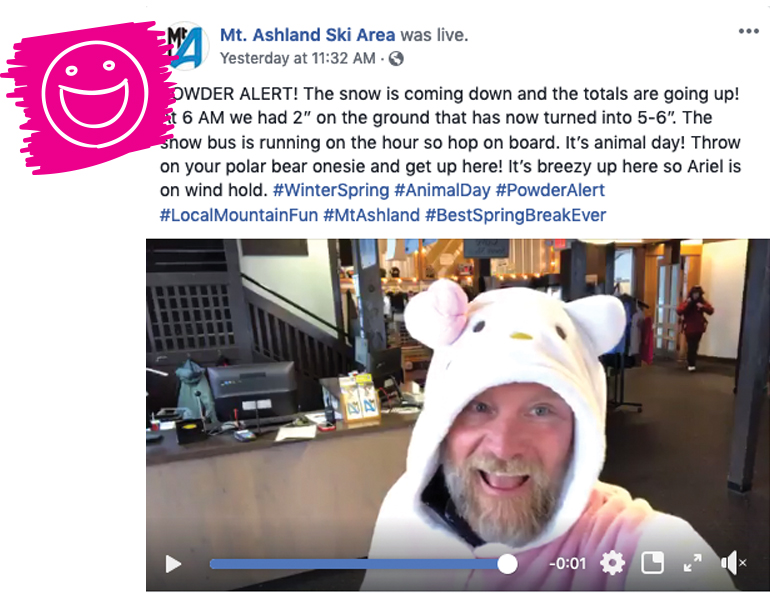 Some leaders manage from their office—I call it "Almighty Oz" management. Other leaders are visible and manage by walking around. And then there are leaders like Mt. Ashland GM Hiram Towle who broadcast live on Facebook almost every day with updates on operations, specials, or just to say hi to the audience. Not everyone can pull this off, though. It's important to be genuine, entertaining, and relatable. With his scruffy beard, big smile, and positive tone, he looks and sounds more like a local who knows everything about the place. Appearance aside, transparency is king. A resort leader putting him or herself in front of the camera and speaking unscripted to the audience not only scores points with guests, but it can also boost staff morale and company culture. As long as you're not Oz, and you're already walking around, take the next step: go live, talk about what's going on for about 60 seconds, and reap the benefits. —DM



PRINT


BEST PRINT CAMPAIGN
ASPEN SNOWMASS, COLO.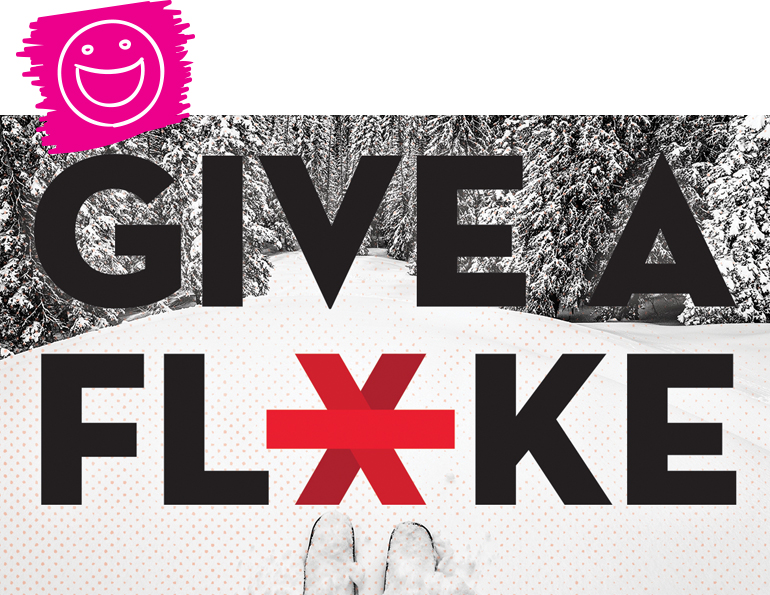 In a world of vanilla marketing and safe messages, Aspen Snowmass has proven that it's willing to not only stand up for what it believes, but build its brand around that. So after multiple campaigns in recent years that blurred the line between advertising and activism, CMO Christian Knapp and his team decided to go even bigger in 2018-19 with the "Give a Flake" campaign that placed nearly 1,000,000 tear-out postcards in magazines across the country. Pre-addressed to climate-change-denying government officials with pre-paid postage to boot, these postcards showed that Aspen was serious about trying to make a difference and is willing to foot the bill so others can follow suit. The effort earned some incredible goodwill and loyalty from its passionate customer base, made a meaningful difference in the fight against climate change, and even won a prestigious Kelly Award in advertising. —GB




CLOSEST TO A GREAT AD
SUNDAY RIVER, MAINE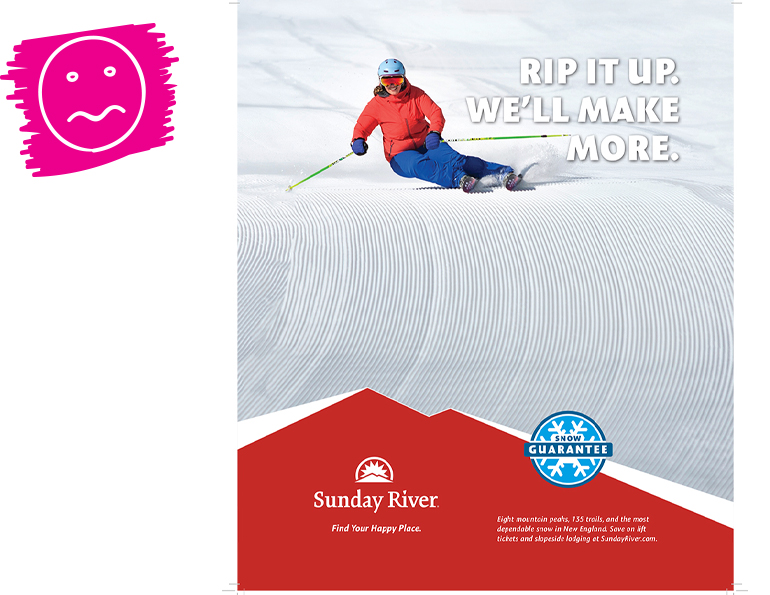 As a native Mainer who's since moved west, Sunday River's 2019-20 print campaign caught my eye immediately. The Northeast resort has a lock on packed powder, offering miles and miles of groomers that are perfect for high-speed arcs when you arrive at the mountain early. The crew at Sunday River played to this strength this season, producing a full-page ad that highlighted their perfect corduroy, emblazoned with the clever tagline, "Rip it up. We'll make more." It's a win for New England and a creative approach to showing off a resort's dependable conditions, regardless of weather. The ad would have been a bull's eye, were it not for the accompanying action in the photo, which features a happy skier descending the fresh cord (good), but leaning into the carve in a way that seems to defy the laws of physics (less good). Still, chalk the idea up as a win, but less than perfect action imagery can truly detract from a great campaign. —MW


MOST MIXED MESSAGING
MAMMOTH AND MT. BACHELOR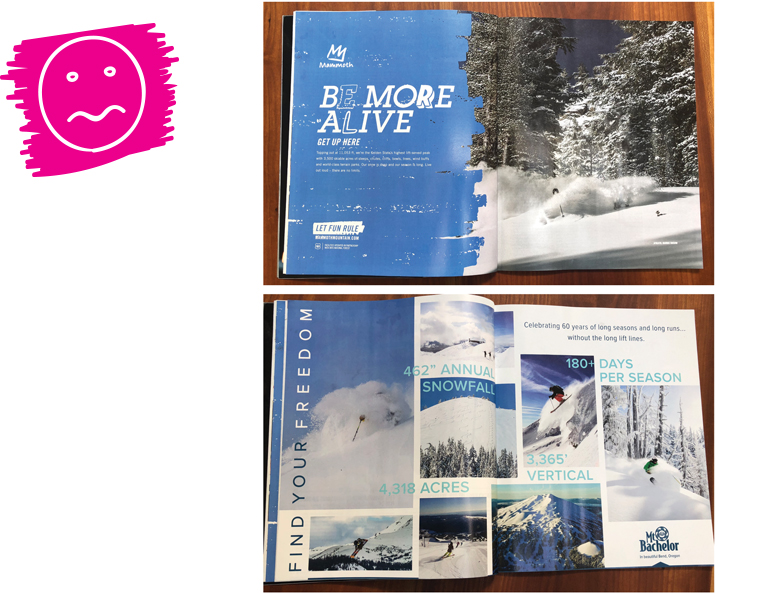 I love simple ads with stellar photography. There are many great ads that let the images tell most of the story with text playing a supporting role. But what if the written message and the images don't quite jibe? Mt. Bachelor wants you to "Find Your Freedom," but it's hard to find because within its ad spread are eight boxed images, four floating stats, and no website. The grid approach feels anything but free, and if I want to keep searching it doesn't tell me where to go. Picking one of the eight epic shots and adding the tagline and logo would've been great. Mammoth, on the other hand, wants you to "Be More Alive." Great call to action, but why does that skier look like he or she is drowning? I get it, deep pow is awesome. But this image looks more like a struggle than lively. Also, three calls to action on one page has me on the defense. There's only so much one person can do in a single moment. Pick one and stick to it. —SW

BEST NO-NONSENSE PARK AD
SEVEN SPRINGS, PA.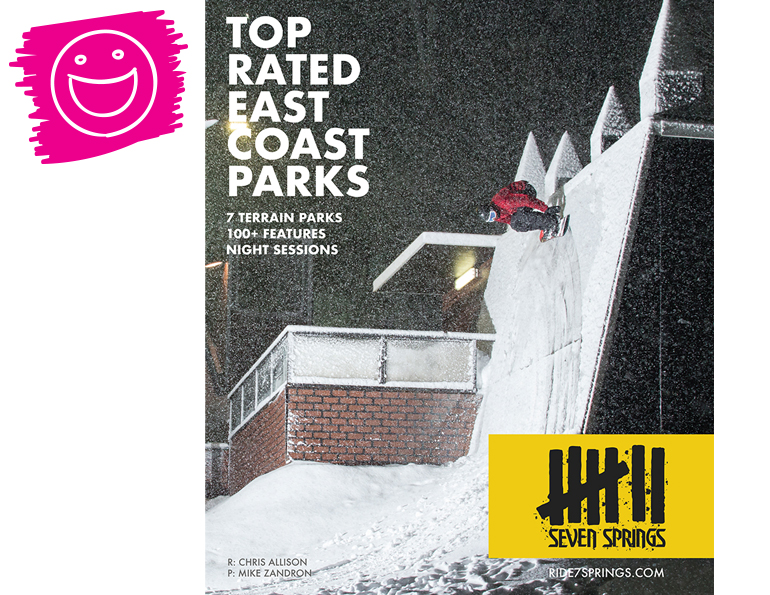 The colors black and yellow mean a lot of things to a lot of people in Pittsburgh, Pa., but my favorite place to see these colors is on the rails and jumps at Seven Springs. This season, this simple and effective aesthetic was applied to the resort's print campaign, earning this call out for the apropos execution. What does one want in an endemic park ad? Show the feature, show the trick, and make it look like the viewer wants to drop in next. Springs' campaign, which featured high contrast photos from its famous urban-inspired park, The Streets, was clean and direct—just like the takeoffs and landings built by the Springs park crew. —MW


BEST USE OF TRADITIONAL PRINT
PEAK RESORTS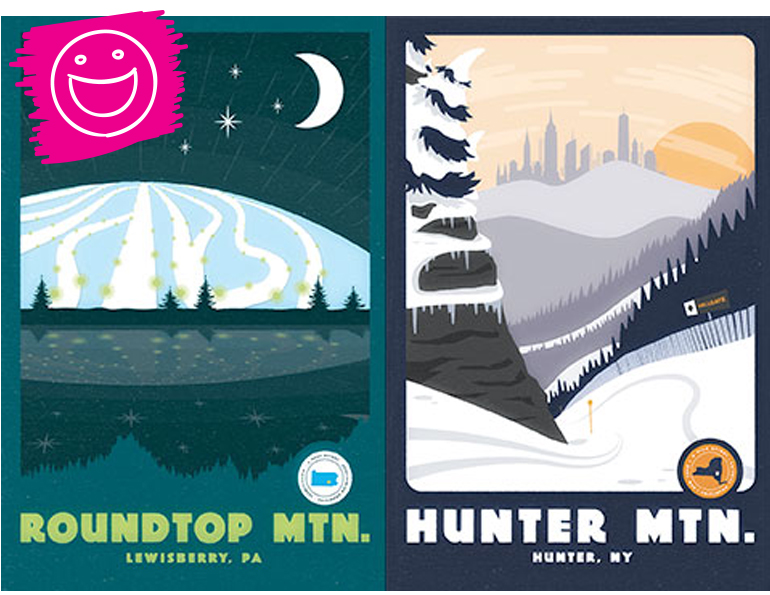 If there's one piece of collateral that is synonymous with skiing's past, it's posters. And it's nearly impossible to disconnect skiers from their affection for our sport's romantic beginnings. So being, Peak Resorts saw an opportunity to connect the past with the present, and wound up hitting a home run. After Wildcat's 60th anniversary poster drew impressive crowds to its Boston Ski Show booth in 2017, the poster series was expanded to include all of the Peak Resorts at the Boston show in 2018. The posters drew even more visitors to their booths and earned praise from skiers and media alike. According to Peak Resorts VP of marketing Greg Fisher, the poster campaign "helped [Peak Resorts] have one of our best shows ever." —GB



FUNNIEST PRINT AD
RETALLACK LODGE, B.C.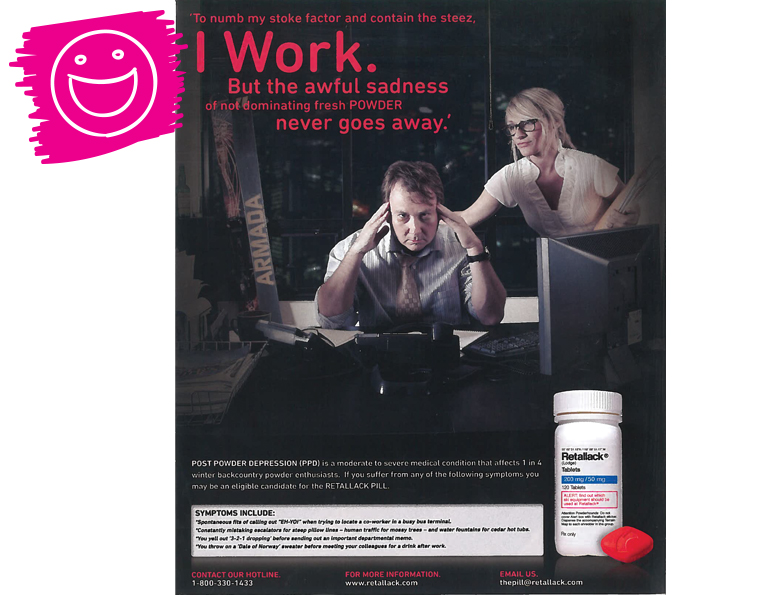 Various studies have found that getting outside is a great antidote for life's everyday stressors. I'm inclined to agree—downhill runs are particularly good for your health, especially when there's fresh snow. Retallack Lodge in British Columbia's Selkirk Range is no stranger to the deep and steep, and while this place is serious about powder turns, its marketing crew has a heckuva sense of humor when it comes to advertising. This winter, they took a cue from the jargon-heavy pharmaceutical ads that litter magazines and offered Retallack Lodge tablets as a cure for Post Powder Depression (PPD, for short). The ad, depicting a strung-out guy at his computer with a pair of skis leaning against the wall behind him, communicated a storm-hungry feeling we can all relate to, but the list of symptoms is gold. Whoever came up with: "You yell out '3-2-1 dropping' before sending out an important departmental memo" really gets us. Thanks, Retallak. —MW

WORST AGENCY APPROVAL PROCESS
MONTANA SNOWBOWL, MONT.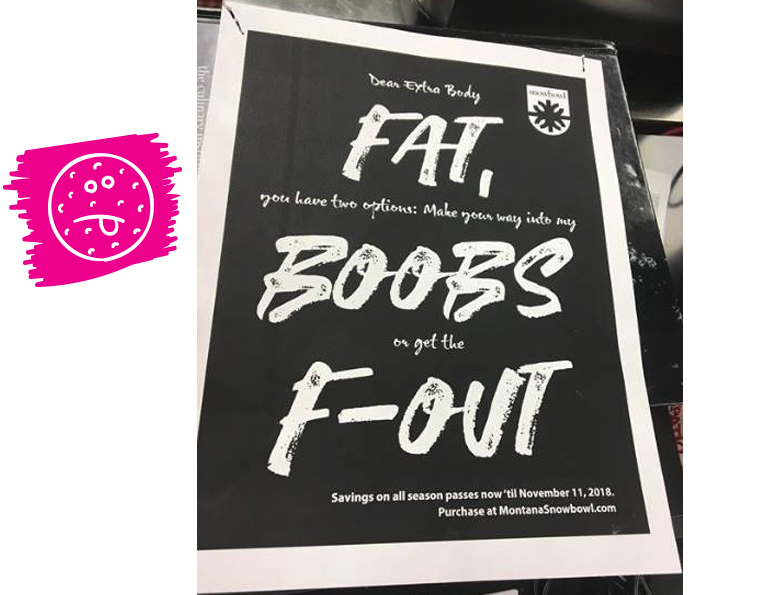 This winter, Montana Snowbowl's ad agency apparently went rogue and hung these posters promoting season pass sales around a nearby college campus and some local breweries, sans the resort's approval. The campaign was not well received. If the words in large font are going to be FAT and BOOBS and F-OUT, then you should know you're playing with fire. Sometimes it's worth it to play with some fire to generate buzz, but if fire is being played with accidentally or unbeknownst to you, then perhaps it's time to get on the same page with your vendor. And, frankly, F-OUT might be the safest word on here. In 2019, it's very difficult to put your messages in secure silos by demographic. What you aim for college students can be on Grandma's Facebook feed in minutes. —AK

BEST USE OF DUCT TAPE
BURKE MOUNTAIN, VT.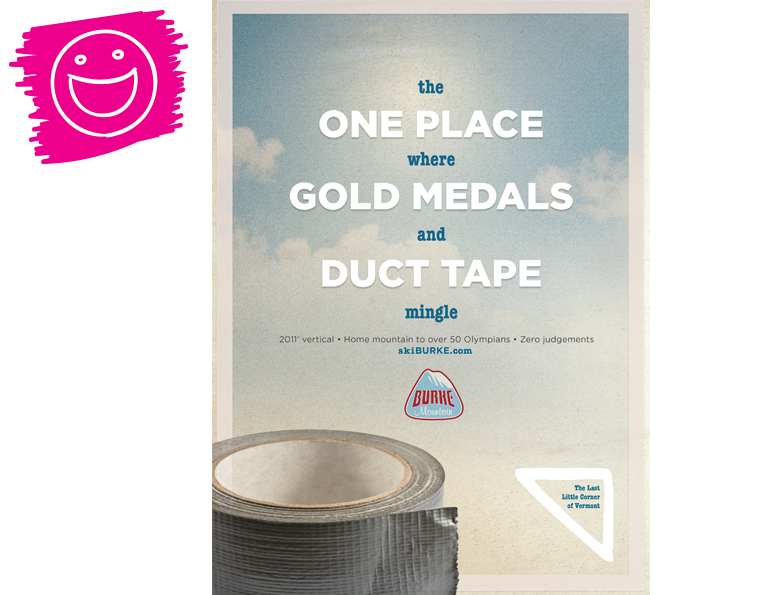 Where is "the one place where gold medals and duct tape mingle"? Well, it's apparently in the "last little corner of Vermont," Burke Mountain. In magazines full of face shots and gorgeous mountain views, it's refreshing to come across a simple-yet-meaningful ad about a rustic-yet famous-mountain. The ad speaks to every die-hard skier or rider who has needed to patch a tear with duct tape, while also flexing the mountain's pedigree of producing Olympic athletes. Kudos to Burke for the simplicity of the ad, the creative and clever messaging, and the nod to the stuff that gives our favorite gear a longer life. —SW


MOST INSPIRING AD FOR A TARGET AUDIENCE
SMUGGLERS' NOTCH, VT.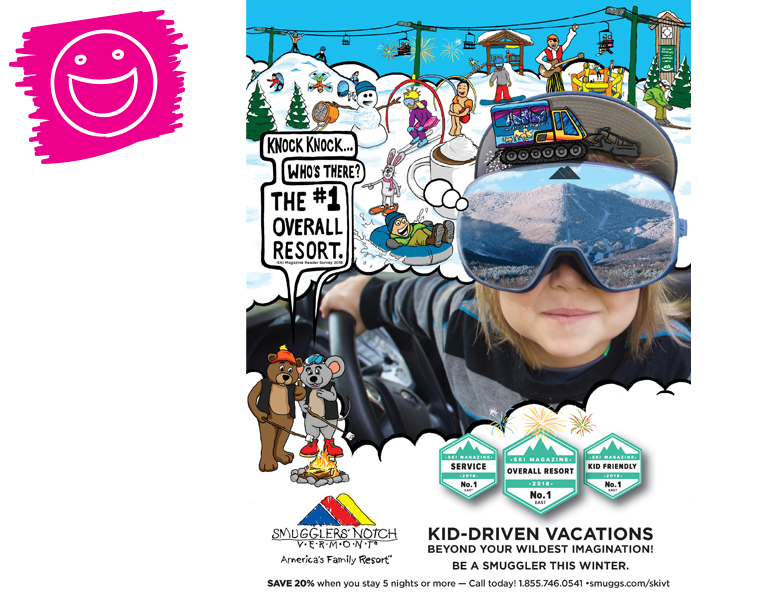 I'm gonna come right out and say it: going on a ski vacation with little kids can suck. As much as we want it to be fun and memorable and further instill a love for skiing in our kids—there's usually a lot of crying and frustration with fleeting moments of joy in between. How often do you see a mom and/or dad walking through the base area carrying a bunch of skis, poles, bags, and a frown with a sobbing kid moping a few steps behind? Sorry, but that's the reality. However, flipping through the Ski Vermont magazine I stopped on this full-page ad from Smuggler's Notch. There's a lot going on, but it all ties together. After taking it all in, I actually felt there might be hope for a ski vaca with little kids to be—gulp—fun. If there's one resort out there that knows its target audience, it's Smuggs'. And as someone within its target audience, I can say this ad hit the bull's eye. —DM