Season passes have become like chocolate pie in my family lore. While my dad and his older brother were slugging it out for the last piece of pie, their little brother ate it.

Something like that is happening on the season pass front. As Vail and Alterra continue to divide up the ski world and wage battle with their respective Epic and Ikon multi-area passes, the smaller independents are having a feast. "With all due respect to Vail and Alterra, people like the vibe they get at independent resorts," said Dig Chrismer, marketing manager at Schweitzer, Idaho, which was on pace for its second straight record early pass sale. "They like the lack of crowding, great terrain, all the amenities, and that they don't have to deal with all the other issues of a large corporate resort." "Most people are not going to forgo a local pass to chase Ikon and Epic. They have to give up too much local skiing to do that," added Dave Tragethon, VP marketing at Mt. Hood Meadows, Ore., coming off its best-ever season pass campaign. "Not everybody is looking for an $800 or $1,000 pass, even if it includes a lot of resorts," agreed John Sellers, marketing manager at Loveland, Colo., where pass sales (best price: $419) were up over last year.
It's a New World Out There There's no question that Ikon and Epic have upended the ski and season pass world. Alterra's Ikon ($949) includes access to 41 resorts on five continents. Vail's Epic ($989) now includes 65-plus worldwide resorts. Although neither company releases sales figures (Ed. note: combined, we estimate 1.7 million, give or take), the mega passes have continued to grow their destinations, prompting independent resorts to forge their own alliances and partnerships. The result has been an increase in pass sales all across the country. Passes now account for more than 50 percent of skier visits at some resorts. Here's a look at how some local and independent resorts are responding to the mega passes.
Indy Pass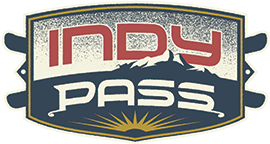 The newest offering on the season pass front is the Indy Pass, which offers two days each at 44 independently owned, midsize ski areas across the country for $199. The pass is aimed at the "occasional" skier, said Doug Fish, Indy Pass president.
"There is a gap in the market for consumers who ski less than six days a year," Fish said. "Another target is as a supplemental travel pass."
The Indy Pass includes 15 western resorts, 14 Midwest resorts, and 15 in the East. It went on sale in August. Fish said it was selling in all regions, but declined to elaborate.
Magic Mountain. Geoff Hatheway, president of Magic Mountain, Vt., joined the Indy Pass, though he acknowledged there is a certain risk of cannibalizing Magic's own season pass.
"The season pass market is very difficult," said Hatheway. "Independents have struggled to compete against the mega passes with their low price points and attractive offerings to ski so many mountains. It puts a lot of pressure on independents, who need season pass sales to bridge the season and survive."
Although surrounded by Ikon and Epic resorts, Hatheway said pass sales at Magic were up 20 percent this year. He attributed the increase to the ski area's loyal following, continued infrastructure improvements, and wide variety of passes, prices, and ways for people to ski.
The mountain offers Sunday-only and holiday-only passes for people with a mega or other type of season pass with blackout days. It also has a midweek pass, a shredder's pass for those ages 18-29 that's under $300, and a couple's pass (marriage not required), which saves each person $50. It offers special Vermonter options, including a K-12 pass for $99, and a $99 "throwback" card, which allows holders to purchase day tickets (no blackouts) for $29.
"We're trying to keep skiing as affordable as possible, and we offer a variety of ways to come visit us," Hatheway said.
Pats Peak. Pass sales were also strong at Pats Peak, N.H., another Indy Pass member.
"We see the Indy Pass as a new way to get more people skiing more frequently," said Lori Rowell, marketing manager.
In addition to joining the Indy Pass, Pats Peak has forged reciprocal agreements with several other New Hampshire and Vermont resorts that provide discounts to passholders. Rowell said Pats Peak held the line on prices ($459). Other perks include bring a friend (up to four for the winter), who receives $20 off a day ticket, or put together a group of 10, who each get $30 off a pass—the leader can earn a free pass.
Shanty Creek, Mich., joined the Indy Pass only after talking to other Michigan resorts and deciding to join it together.
"We didn't want to be the only property in Michigan on the pass," said Lindsay Southwell, marketing director. "We wanted it to create value for people."
Southwell said "value" is the name of the game at Shanty Creek, where pass sales were up 10 percent over last year, the previous record. "We do have some perks, but I wouldn't say they're drivers," she said.
Like an increasing number of resorts, Shanty Creek puts its passes on sale in the spring (best price: $299).
"We consider ourselves to be a greater value compared to our competition," said Southwell. "We have a few discounts around the mountain, and the pass also includes Nordic. People are becoming much more value conscious."
Powder Alliance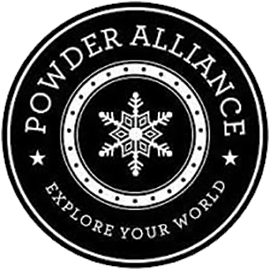 If it's value passholders want, it's hard to beat the Powder Alliance, a group of 19 western ski areas that offer passholders at each resort three free days (midweek; half price on weekends) at each of the other resorts.
Bridger Bowl. "The Powder Alliance is a great bonus for our passholders," said Erin O'Connor, marketing director at Bridger Bowl, Mont., which sold a record 11,000 passes this year.
Bridger also offered free shipping on passes for the first time. About 7,000 took advantage. "So hopefully we won't have any lines when we open," O'Connor said.
Schweitzer. Schweitzer's Chrismer said membership in the Powder Alliance has also helped her resort attain its second straight record-pass sales (best price: $699), despite the Alliance losing longtime member Stevens Pass, Wash., to Epic.
"Losing Stevens will definitely cause some ripples for us and change those skiers' relationship with Schweitzer," Chrismer said, though adding Mission Ridge, Wash., to the Alliance will help.
"We're looking at markets in the Mission Ridge area, and how we can encourage those skiers to come and visit," Chrismer added. "They're a little smaller. Skiers don't tend to travel as much. We're trying to encourage them to check us out."
Schweitzer is also the only U.S. resort on the Lake Louise Plus Card, another multi-area program. This frequency card offers a free ticket on a cardholder's first, fourth, and seventh visits, and a 20 percent discount for a day ticket on other days.
"We love being part of that program," Chrismer said. "We're seeking out those different options that can help drive some traffic to Schweitzer."
It seems to be working. She said passes now account for more than 50 percent of Schweitzer's lift usage.
Loveland. Loveland, another Powder Alliance member, also saw pass sales trending above last year's strong season. "Skiers love it," said Sellers of the Alliance. "It adds tremendous value to our pass."

Creative Alternatives
Beyond the Powder Alliance, Loveland has formed partnerships with dozens of other resorts, including Colorado's Sunlight, Cooper, Monarch, and Purgatory. All these deals add a total of 102 bonus days at 34 resorts, which helps it compete with the Ikon and Epic.
In addition to Loveland's best-price $419 pass, the ski area also offers a transferable $169 4-pack, which provides four lift tickets any day, to anyone—including four people on the same day. "That's less than $43 a day, a little under half our peak window rate," Sellers said.
He added passes were making up an increasing percentage of Loveland's lift usage, although still less than 50 percent.
In the Pacific Northwest, 56 percent of all visits were on season passes, according to NSAA's 2018-19 Kottke Report.
"Season pass sales are changing and getting more spread out," said Jordan Elliott, president of the Pacific Northwest Ski Areas Association. "They're shifting with Ikon and Epic coming up here and the way they direct-market those. In many cases, resorts are putting passes on sale in the spring, they have September sales, some are forging partnerships with resorts outside our region."
One example of the changing season pass landscape is Mt. Bachelor's new Outplay 365, a year-round subscription ($99 a month) that provides unlimited alpine and cross country skiing in the winter, and mountain biking and rafting in the summer.
"It's not just about the Ikon and Epic," Elliott said. "Other things are happening too."

Independents
Believe it or not, there are still resorts going it alone.
Mt. Hood Meadows, which is not part of any major pass group, had its best-ever season pass campaign this season. The area does have limited reciprocal relationships with other independents, and these provide passholders 20-plus free days, including at Mt. Baker, with three each at Brundage, Idaho, and Whitefish, Mont. Mt. Hood Meadows also exchanges days with Sunlight, Colo., Eaglecrest, Alaska, and Grand Targhee, Wyo.
"They all have great terrain, which makes it easier for a person to commit to our pass ($600). It also spreads out the weather risk," said Tragethon.
Whitefish, another independent, sold more than 10,000 passes for the first time in 2018. It shattered that record this season, with more than 11,500 sold.
"We're definitely keeping an eye on Epic and Ikon as we keep breaking our own records, but so far it's not an issue for us," said Riley Polumbus, PR manager. "We have a very strong, loyal market." Although not a member of any other pass alliance, Polumbus said that Whitefish, like other ski areas, has forged a few reciprocal partnerships.
Whitefish helps its bottom line by opening relatively late (this year's target date was Dec. 6). That also helps the resort keep pass prices stable ($675). Otherwise, Whitefish does nothing extraordinary on the pass front—it offers the usual adult, teen, college, senior, etc., price points. It starts selling passes in the spring, but they're not good until the following season.
Blue Mountain, Pa., one of the few truly independent areas with no other pass affiliations or partnerships, saw pass sales grow 7 percent this year. "We've steadily grown passes ($449) over the last 10 years," said owner Barb Green. "There's not one year we've gone down. I just think we deliver quality."
She said the resort has introduced dynamic pricing this season—extending deadlines, putting triple packs and day tickets on sale in October. "We'll probably go out even earlier next year," she said. "People are looking for deals. You've got to be out there marketing all the time."