Broadcast Your Intentions Early, Often
by Rick Kahl
As you develop your operating plans for the coming winter, there are two new players you must absolutely bring into the deliberations: your local community, and your local regulators. You will have to deal with these stakeholders sooner or later, and sooner is almost always better than later.
In August, the need for this additional communication was already becoming evident. One resort floated some general thoughts regarding winter visits and prioritizing guests during the holidays, and immediately caught flak from locals. Another resort found itself hamstrung by strict local capacity limits, despite having plans to accommodate a greater number of guests while meeting all local guidelines.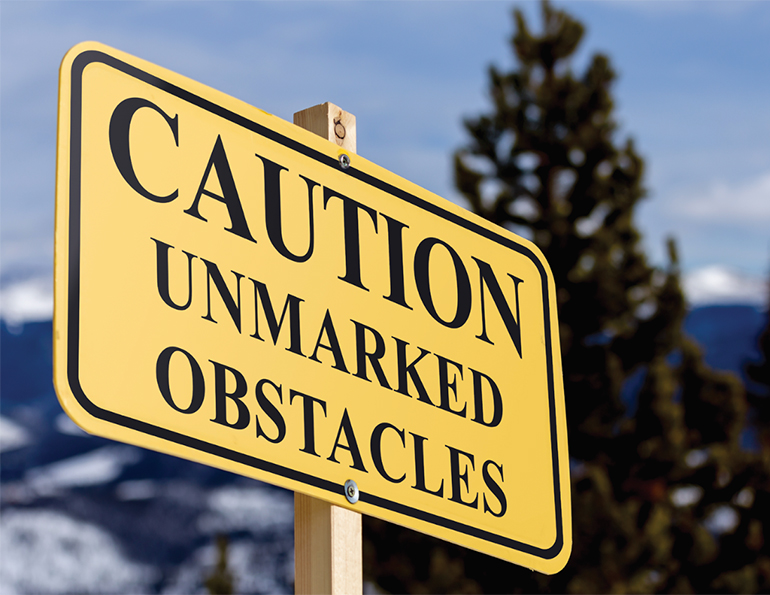 Given the health concerns of both locals and regulators, it is extremely important for resorts to openly discuss the "why" behind any proposed operational plans, especially plans to manage capacity.
Perhaps more important, it's essential to explain why these plans are good for the economic survival of local residents and businesses as well. Everyone in the resort orbit, from ski bums to local businesses, will have to make sacrifices this season. A lot of those sacrifices are the result of capacity limits and social distancing.
What makes this broader discussion essential is that guests will demand it. Visitors won't book resort stays unless they feel they will be safe. Experience across the resort industry, as well as the broader travel and tourism industry, reinforces that notion. That means everyone in the broader resort community has to be on the same page regarding COVID-19 mitigation measures.
Not everyone understands the need for or accepts the idea of making sacrifices, though. Resorts will have to work with community leaders and businesses to ensure everyone is using the same playbook to head off criticism.
To paraphrase one comment in a local newspaper, in response to an article about the local resort's general plan for this coming winter:
"The opinions here raise a host of big issues for a tourism-driven business/town beyond just skiing. What about the jobs, full time and seasonal, that require tourism and the mountain to function at some capacity? There are bigger impacts than limiting locals' access during the holidays. As someone who is fortunate enough to work full time and ski often, I would be OK with skiing less if it truly made all safer and the community more sustainable. But the resort needs to give us a lot of context about this plan, or else the knee-jerk rage will be entitled and loud."
The importance of working with local individuals, businesses, and jurisdictions, and more, were addressed in the SAM Huddle, "Buckle Up, Part II," in early August. The discussion offered plenty of useful advice for dealing with audiences that haven't been dealt with extensively in the past. Ramping up these conversations is one of the many new tasks brought on by COVID-19, and one that resorts may overlook. If you missed this particular Huddle, you can listen to the PodSAM podcast at saminfo.com.
Ralf Garrison, founder of the Insights Collective and industry veteran (Mountain Travel Symposium, DestiMetrics), summarizes the situation like this:
"Ski resort companies must quickly sort out new rules of engagement, the most challenging of which is anticipating demand—from all market segments—and supply, i.e., their ability to accommodate skiers/boarders based on a new COVID-comfortable carrying capacity," he says.
Many businesses face a similar challenge. "But what's different about resorts is the inherent responsibility they own as the leading attraction and employer upon which many resort communities are built," he adds. "They are a key component of the lifestyle of local skiers and the economic contribution of destination guests.
"While resorts might prefer to sort out capacity issues behind closed doors, we strongly support a broader, inclusive process with all interested parties represented. It's important to keep all customer segments in focus, including locals, destination guests, and the part time/second-home owners in between."
When consumers consider their vacation plans, whether for the weekend or longer, "they think of the entirety of their vacation experience. That includes all related businesses and activities. For this reason, the public/private sector representatives and decision makers all need to be heard. Their welfare is at stake, too.
"What will separate the winners from the losers is the courage, leadership, and trust that's required. The democratic process has always been messy, and seems particularly so these days. We're not saying it's easy, but firmly believe that open discussion defines the integrity and transparency that is key to the long-term greater good," says Garrison.
Of course, all this presumes that you have been developing an operating plan, or plans, for the coming winter. If you're still in the planning process, as we expect you are, be sure to check out our "Buckle Up" section (pp. 44-53) for ideas. Just remember that your plans are of heightened interest to some audiences you have not had to consider in past years.
What's the Scoop?
by Dave Meeker
Ski area spokespeople are having a helluva time dealing with media, many of whom are asking some version of, "What's going to happen this winter? What's the plan?" Nobody has concrete answers, and probably won't for some time to come. This has proved frustrating for both sides—the spokespeople and the media.
Since this winter is a big story, though, the media are going to keep calling. Spokespeople should use this barrage to their advantage. Why? There are a lot of potential scenarios for this winter. Each scenario requires a plan, and each plan will require a lot of explanation so all stakeholders understand how it may impact them. Explanation is also important to get buy-in. The media can help with that.
Developing this message can be complicated, but the alternative is worse. In the absence of direction from you, rumors about your plan can run out of control.
Yes, we've seen reports in which ski area officials were quoted on potential plans, and the public reaction was swift. Some resorts offered quick clarification of their thinking, further reinforcing that nothing is set in stone, and reminding everyone that many options are on the table. By consistently presenting potential scenarios to the public, resorts can test guests' reaction and further refine plans. Plus, the public will be less surprised when the eventual opening plan comes to fruition.
Even if your plan garners some negative reactions, a good portion of your audience will likely appreciate the information. The important thing here is—put something on the table. A spokesperson who offers nothing to a reporter asking about plans for this winter is at the mercy of information the reporter is able to gather from other, perhaps less informed sources. Tell the story, don't let it be told for you.
A reporter's job is to cover key subjects, meet deadlines, and appeal to readership. If a writer is reaching out about plans for this winter, the media outlet has a readership that's interested in your ski area's plans. Answer these queries honestly, but carefully, so that whatever you say isn't easily taken out of context.
And don't bullshit a reporter. As ski writer and SAM contributor Moira McCarthy said recently when discussing this very issue, "There is nothing worse than a Pollyanna PR person who is just shoveling baloney at you."
Remember: Members of the media are people, too. Hopefully you already have a good rapport with local journalists. That will help. Especially when it comes to being candid with them and still trust they'll present the story in a fair way.
Will all of your answers about possible plans for this winter make everyone happy? Of course not. Nobody wants to be told they might not be able to ski as much as they'd like—but that's a possible reality all skiers, and ski areas, must face. Most guests will appreciate the intel. So put your plan or potential plan out there now and explain why, and use the media's reach to your advantage.
SUPPLIER NEWS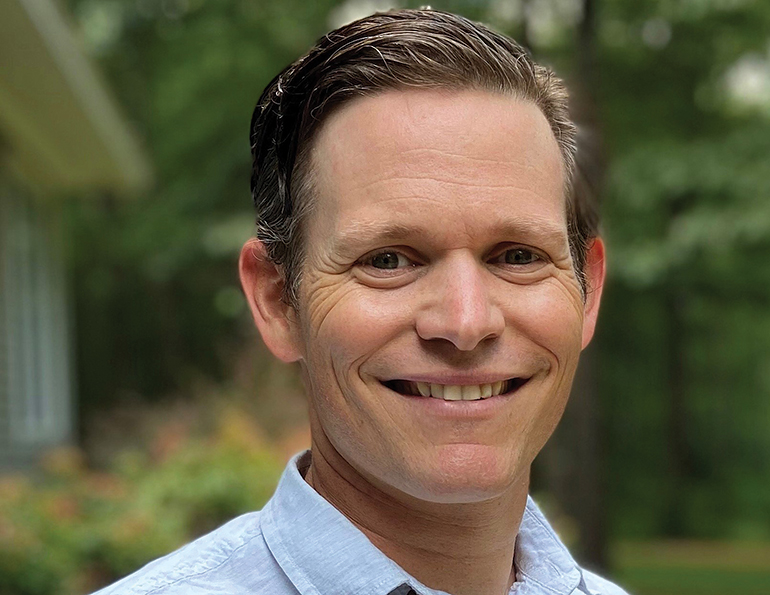 Tim Barnhorst of MountainGuard.MountainGuard promoted Tim Barnhorst to senior vice president, program manager.
Todd Rudis joined TechnoAlpin USA as Rocky Mountain sales manager, covering Montana, Wyoming, Utah, Colorado, New Mexico, and Arizona.
Ski bike company SNO-GO has hired industry veteran Shaun Cattanach as its director of resort experience.
Shaun Cattanach, now with Sno-Go.
A group of nine tourism industry analysts and consultants formed the Insights Collective, a think tank that aims to help resorts and their communities navigate the new realities imposed by the coronavirus pandemic.
POWDR entered into a new three-year partnership with flaik ski school management platform.
Adventure Golf Services has rebranded as Adventure Golf & Sports to reflect its broader scope of products and services beyond mini golf.
PEOPLE
In the East, John Hammond was named president and COO of Sugarbush Resort, Vt. He succeeds Win Smith, who is retiring after 19 years of ownership and nine months as president and COO since he sold the resort to Alterra Mountain Company in January 2020.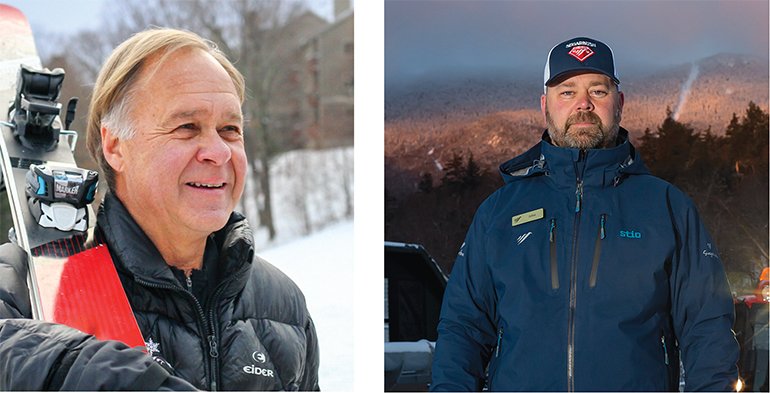 Win Smith (left) and John Hammond, Sugarbush, Vt.
Doug Daniels has accepted the role of senior manager, skier services at Mount Sunapee, N.H.
Wachusett Mountain, Mass., welcomed Charles Adams as its new F&B director. Cassandra Koranda was promoted to the role of executive chef.
Nancy Illemann Rock is retiring from Smugglers' Notch, Vt., after 44 years of service, most recently serving as director of market management and real estate.
In the Midwest, Granite Peak, Wis., tapped Greg Fisher as GM and marketing director. … Spirit Mountain, Minn., executive director Brandy Ream and her husband, GM Jody Ream, resigned from their posts. Ann Glumac was named interim executive director. ... Bo Bigelow is the new executive director of the Minnesota Ski Areas Association, replacing recently retired Luci Botzek.
In the Rockies, industry luminary Bill Jensen stepped down from his role as CEO of Telluride Ski and Golf, Colo. … Rob Sogard is now director of skier services at Deer Valley, Utah. … Alterra Mountain Company promoted Adam Knox to executive vice president and CFO.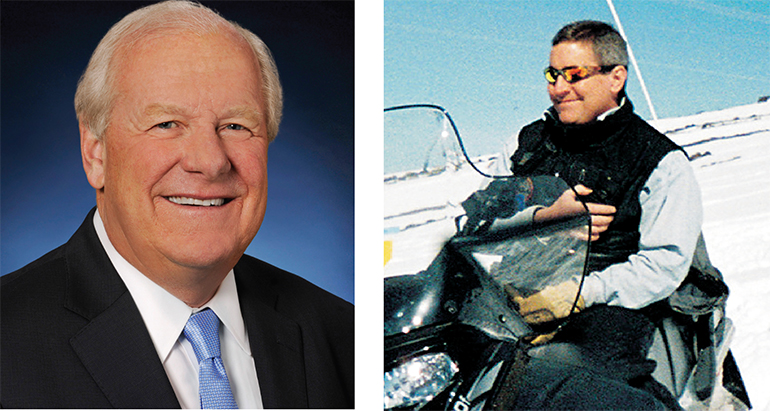 Left to right: Bill Jensen, Steve Kruse.
In the West, longtime Timberline Lodge, Ore., general manager of ski area operations Steve Kruse retired after 27 years in the position. … Mt. Spokane, Wash., hired Jim van Löben Sels as general manager, replacing GM Brad McQuarrie, who retired after 18 years at the helm.
Pro snowboarder Jesse Paul is now the marketing and action sports manager at Mountain High, Calif.
Canada West Ski Areas Association welcomes four new directors to its board: Alberta, Saskatchewan, Manitoba division directors Kim Jones, WinSport, and Penny Lindballe, Valley Ski Club; BC-Yukon division director Hildur Sinclair, Troll Resort; and associate director Dorothy Gould, Rigging Specialties & Rocky Mountain Lift Services.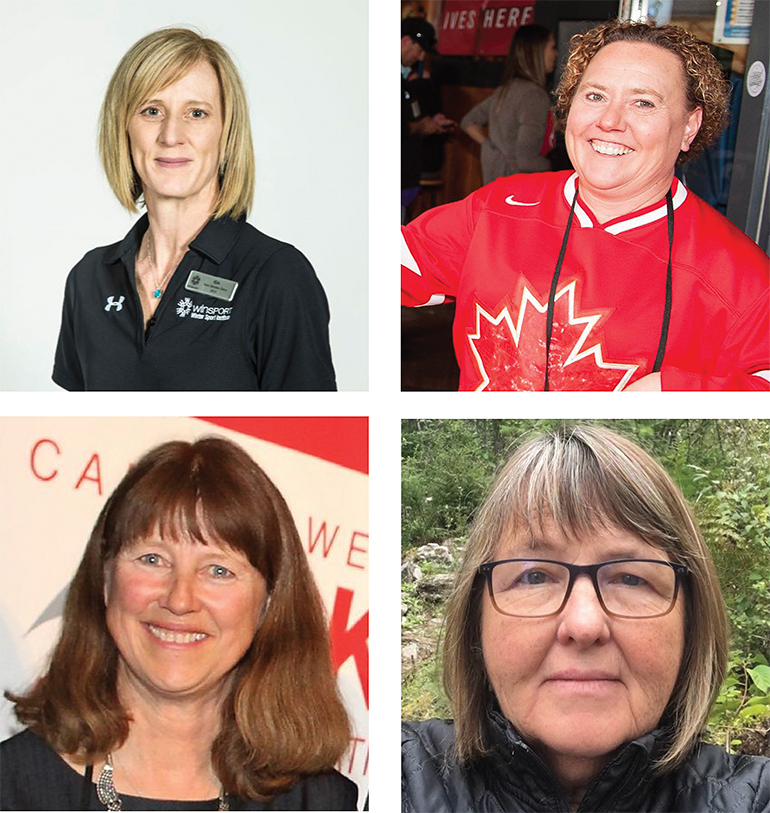 Clockwise from top left: Kim Jones, Penny Lindballe, Hildur Sinclair, and Dorothy Gould of the CWSAA board.
Snowsports Industries America hired Brian Stephenson to serve as director of the Snowbound Festival in Boston and Denver. … FIS appointed Klaus Waldner race director for ski and snowboard cross.
AWARDS
U.S. Ski & Snowboard recognized Cindy Wright Berlack with its Russell Wilder Award for service to youth. Berlack earned the honor for her work in avalanche education through her Bryce and Ronnie Snow Safety Foundation (BRASS).
The North American Snowsports Journalists Association (NASJA) has named Magic Carpet founder Dave Kelly as the 2020 Carson White Snowsports Achievement Award recipient. The award recognizes innovators and pioneers who have made a significant contribution to North American winter sports.
OBITUARIES
Rossignol's visionary president and leader for 50 years, Laurent Boix-Vives, died June 18 at the age of 93. Boix-Vives helped create and develop the resort Courchevel before acquiring Rossignol in 1956 at the age of 29. He ran the company until 2005.
Ski safety champion and pioneer Carl Ettlinger died June 19 from Parkinson's disease related to his service as a Combat Engineer Officer in the 25th Infantry in Vietnam. He was 77. Ettlinger's 1970s research on the prevention of ski injuries, namely tibial fractures and ACL injuries, resulted in the development of the first commercially successful anti-friction device (AFD) used in ski bindings. He also established Vermont Ski Safety Equipment (VSSE), a leading laboratory for the testing, design, and analysis of snowsports equipment, and was a founding member of the ASTM F-27 Committee on Snow Skiing.
Maxine Bounous, one of the first ski instructors in the U.S., died June 23 at the age of 94.
William "Bill" Alexander McCollum, one of the founders of Killington Mountain School (KMS), died unexpectedly in his home June 29.