RECYCLE, REUSE, RELAX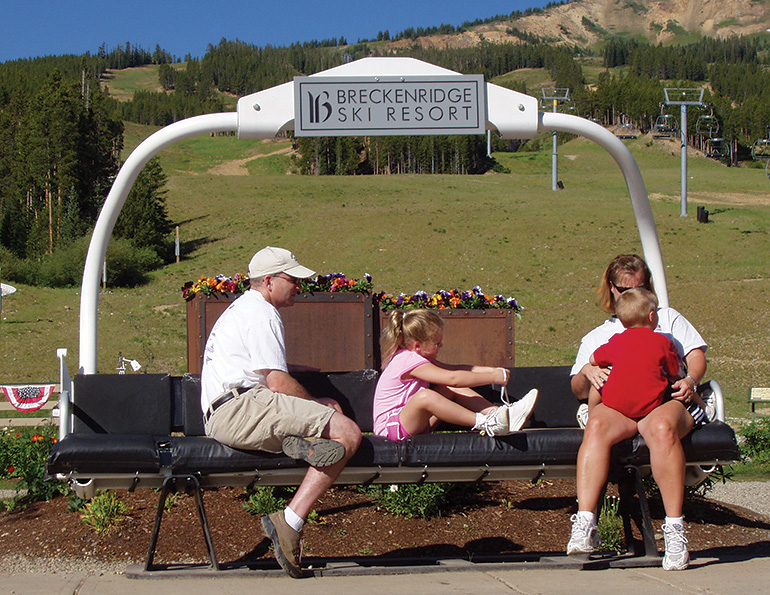 This idea, and photo, pre-dates the pandemic by 15 years, but it remains a smart way to extend the life of an old chair. The photo pretty much tells the story. Resorts are now open for outdoor fun year-round, and this bench is both a welcome place to take a rest and a reminder to come back skiing in the winter. Well positioned, this bench at Breckenridge, Colo, also serves as a clearly branded photo op.
TOUCHLESS WATER STATION
Covid has led to a variety of innovations that will outlive the virus, and these water stations are an example of that. The staff at Elk Mountain, Pa., wanted to make drinking water safe, especially during the pandemic, and chose this great touchless variation on a standard water fountain or a water jug. Elk purchased the fountains for $400 and installed them. Now guests have a very sanitary means to grab a drink. The resort still sells bottled water, of course, says Elk GM Gregg Confer, but these water stations are a welcome customer service for many.
MEASURING UP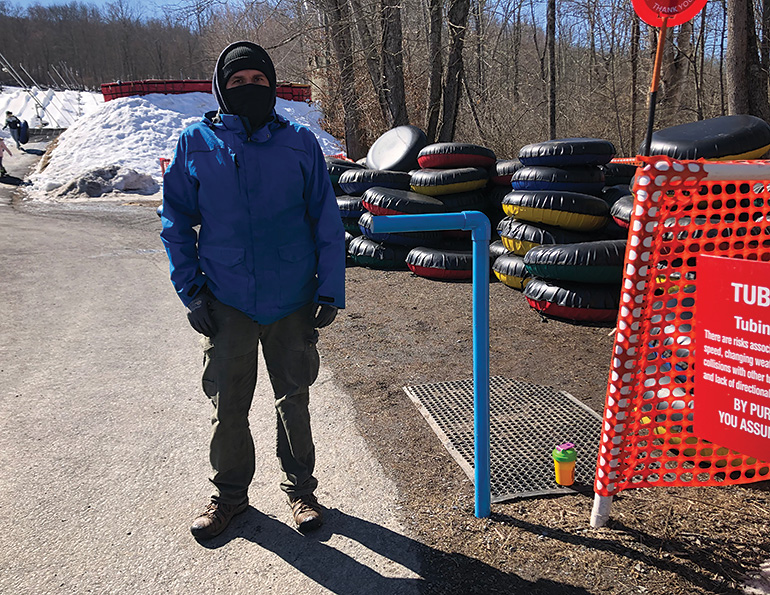 Some ski areas use the height of 46 inches—a common minimum height for many rides at amusement parks—to determine whether a child can ride alone in a snow tube. Over 46 inches, and they can. So, how to quickly measure kids' height? The maintenance crew at Shawnee Mountain Resort, Pa., came up with the idea shown here. The wand, made with PVC pipe and painted blue, stands (you guessed it) 46 inches high. Children shorter than the wand can still ride a double tube with a parent or older child.