IAAPA EXPO, ORLANDO, FLA., NOV. 16-19, 2021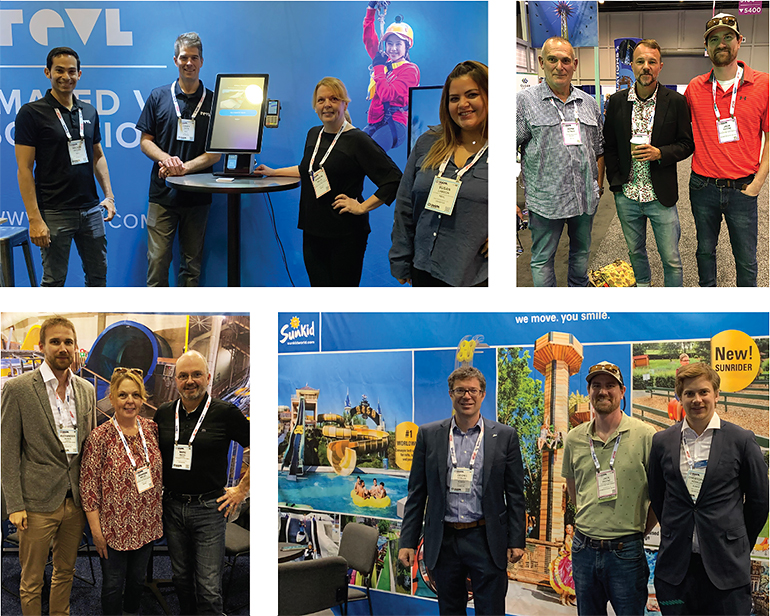 After a brief hiatus, the International Association of Amusement Parks and Attractions (IAAPA) returned to Orlando, Fla., for its in-person expo. More than 25,000 people gathered for the event, where masks were recommended but not required. Although this year's event was scaled down compared to previous years, vendors there spoke of the high-quality leads and high customer engagement during the show. Top left: The Revl crew, Nelson Vasquez, Casey Dixon, and Susan Lawson (right), with Sharon Walsh of SAM Magazine (right center). Top right: Adam Sutner, VP of business development, Crystal Mountain, Wash., with Dan Brennan of Holmes Solutions, and Jack Fagone, SAM Magazine. Bottom left: SAM's Sharon Walsh chats with ChairKit's Alexander Huber (left) and Marc Wood (right). Bottom right: George Dobler (left) and Christopher Koessler (right) from SunKid, with SAM's Jack Fagone.
THE HOMELIGHT CUP, KILLINGTON, VT., NOV. 27-28, 2021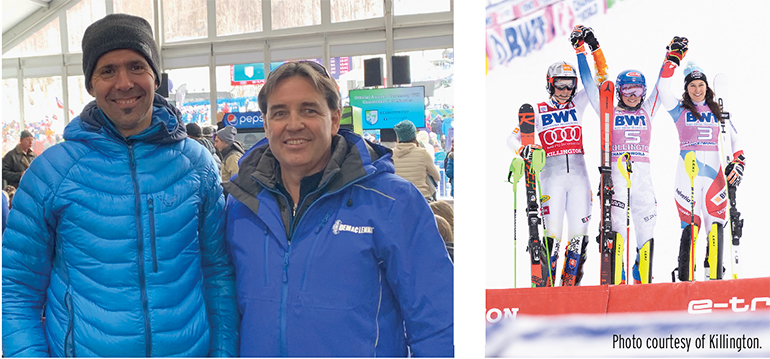 Killington Resort hosted its fifth Women's Audi FIS Ski World Cup. Despite challenging weather, the two day event, dubbed the HomeLight Cup, brought in 20,000 fans and a host of ski industry professionals. Top left: Ski Vermont's Molly Mahar with husband Brian Kerr, Pats Peak, N.H., GM Kris Blomback with wife Jenn Blomback, and Mark Palmateer, Prinoth. Top right: Mike Manley of Leitner-Poma, GMVS director of operations Josh Klevans, and John Hammond, president and GM, Sugarbush, Vt. Bottom left: Demaclenko CEO Andreas Lambacher with Demaclenko national sales manager Steve Daly. Bottom right: Mikaela Shiffrin celebrates a dominant performance in slalom.