HOT LOT 
One buyer in Colorado has circumvented ski town parking woes by purchasing a single parking space in the Vail Village for $195,000. Originally listed at $239,000, the space at the Village Inn Plaza hotel complex sat on the market for 115 days before being snapped up in December. The buyer will be responsible for an additional $1,700 a year in taxes and HOA fees.
The "rarely available" deeded 43-square-foot space, located just off the town's South Frontage Road, offers reserved parking but not slopeside access. It is, however, just a few steps from a host of amenities including the town's free bus service, which the listing was sure to point out. We're guessing that's what really sold it.
At $4,432 per square foot, this could be one of the most overpriced parking spots ever—or the cheapest housing in Vail, if purchased by a van-lifer with a Sprinter. 
LUXURY BRAND COLLABS GAIN TRACTION
Collaborations between ski companies (both resort and retail) and high-end luxury goods manufacturers aren't new, but have been gaining traction recently. The latest: a partnership between Head and Porsche that offers high-performance—and high-priced—skis, poles, and outerwear. 
"Porsche (and) Head, two titans of speed and engineering, have pushed each other to new levels of precision, performance, and craftsmanship to bring you an all-new head-to-toe collection," says the promo. "With design touches inspired by Porsche's legendary cars, the collection features the very best of Head's leading ski technologies."
The collection debuted in December, with two models of Porsche/Head co-branded high-performance skis ($2,000/pair), carbon performance poles ($250), a RADAR visor helmet ($399), and outerwear including an $850 jacket and $600 pants, among other things. At press time, the poles, jacket, and pants were sold out, attesting to the market for status symbols on the slopes.
The new partnership follows in the footsteps of other industry players, including Aspen Skiing Company, which collaborated with high-end Italian apparel brand Prada ("two heritage brands meet on-mountain for a collaboration generations in the making") on a line of luxury goods like a $6,200 ski jacket and $550 beanie. And italian-based LEITNER Ropeways, which, in 2018, partnered with Austrian jewelry brand Swarovski to decorate four gondola cabins on Zermatt's Matterhorn Glacier Ride with "Swarovski Crystal Rocks," proving the demand for luxury is everywhere—even 12,500 feet above sea level. 
INCONVENIENT TRUTHS
The 2021-22 season saw a record number of skier visits, spurred by season pass sales and an explosion of post-pandemic passion. That combination masked some disturbing long-term demographic trends that will outlive the short-term euphoria. Among the warnings in NSAA's Demographic Report:
• The downhill population is getting older. Nearly 20 percent of skier visits in 2021-22 (double the percentage from 2005-06) came from people, mostly men, over the age of 55. Less than a third of visits came from people under 25 (who accounted for 46 percent of visits in 2005-06). The skiing population is aging at a faster rate than the overall U.S. population.
• Members of Gen Z, who currently make up the largest share of the total U.S. population, also make up the highest share of U.S. skier visits (34.7 percent in 2021-22). However, that share is lower than the share of Millennials in 2005-06 (41.4 percent, when they were of comparable age and life stage). "As this report noted last year," the survey scolds, "efforts to introduce, engage, and retain young skiers and riders should be a top priority for the industry."
The report adds, in bold type, "engaging youth and access to learn-to-ski-and-ride programs remains one of the most important long-term objectives for ensuring the future health and growth of the industry." Ahem.
• Participation by males reached a 10-year high (63 percent). "Continuing to identify how to increase participation by women and girls should remain a high priority for the snowsports industry," the report urges.
• Minorities remain underrepresented in the ski/ride population. The share of visits by whites (88.7 percent in 2021-22) has not moved significantly over the past decade. There has been a small upward trend in the share of visits from Asian or Pacific Islanders (5.7 percent, up 1.3 percentage points since 2012-13) and Hispanic/Latino skiers (5.5 percent, up 0.8 percentage points since 2012-13); however, both shares are down from a season ago. Black/African American participants remain at 1.5 percent of skier visits, unchanged over the last decade. 
Due to the overall increase in racial and ethnic diversity in the U.S. during that same period, these numbers represent a decrease in representation of minorities within snowsports, relative to the total U.S. population. 
• Today's youngest generations (Gen Z and Millennials) are more diverse than older generations, and that is reflected in the participation data. At least 19 percent of visits by those aged 18 to 34 are by non-whites and/or Hispanics/Latinos. And this group is greatest in the Pacific Southwest region, where 28 percent of visits are by people of color (non-white). Other regions ranged between 9 and 15 percent.
• Skiing and riding continue to become ever more rich person's sports. Participant income has risen steadily for the past 10 seasons; the percentage of visits made by participants with household incomes over $100,000 has grown from 54 percent in 2012-13 to 67 percent in 2021-22. The flip side: 38 percent of U.S. households have an income of $50,000 or under; this segment made just 12 percent of skier visits last season. In 2012-13, that figure was 21 percent.
In fact, the cost of skiing/riding may be dampening the participation of Gen Z. Almost half of skiers and riders earning less than $50,000 are aged 18 to 24; "the expense of the sport might be a contributing factor to the declining participation in this age group," the report notes.
"Making skiing accessible and attractive to populations earning under $100,000 annually per household is an important consideration for the long-term sustainability of the industry," the study pleads.
• During the pandemic, beginner visits understandably declined. Now, "continuing to feed the pipeline of new customers is important to the long-term future of snowsports," the survey says, adding, "Efforts to recruit more participants of lower ability levels could be a point of emphasis for the industry moving forward." Ya think? 
A GAME BREAKER?
When Karl Kapuscinski and his investor group, Invision Capital, owners of Mountain High Resort and Dodge Ridge, purchased China Peak Mountain Resort from owner Tim Cohee, who will stay on as GM, on Dec. 8, 2022, it brought together two industry innovators, each with 40 years of experience, and the promise of a new small-scale resort group eager to carve out its own niche in the Epic and Ikon dominated California market.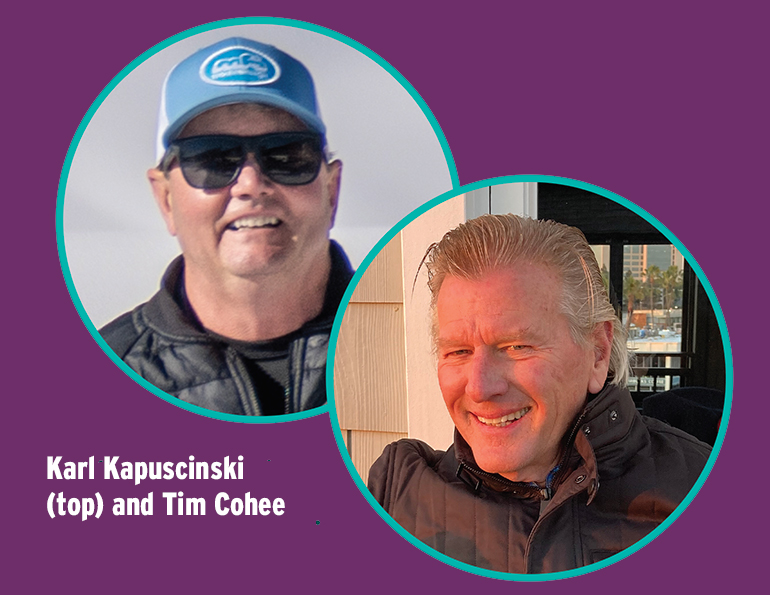 SAM's Olivia Rowan and Rick Kahl sat down with Kapuscinski and Cohee to learn more about their new partnership and how owner/operator-run resorts can thrive among their corporate-run, mega pass neighbors. We present excerpts from that exchange here. The full conversation—a fascinating look at how this all-star team plans to shake things up in SoCal—can be heard on PodSAM (saminfo.com/podsam). 
SAM: What's the master plan?
Kapuscinski: I realized that if you could put these three areas together, you could create this unique opportunity to be the closest resort to a major population base from San Diego to the South Bay, and that's roughly 30 million people. Luckily, Tim was interested in joining forces.
Cohee: A big part of our plan is, of course, a pass product—it will be our unique version of Ikon or Epic. Karl and I have already agreed that this could be a game breaker, and it has huge promotional value. We already have a name we really like, which we're going to keep under wraps right now because it could be that good! There is also an opportunity to continue moving north and make this really something special if we can get a couple more resorts.
SAM: China Peak has been flying under the radar… until now. How will this partnership change things?
Cohee: Beyond the obvious market that Karl has identified in terms of Southern California all the way through the South Bay, I also think China Peak is really going to help build that multi-day, multi-resort pass because it's a legit ski resort. China Peak has 1,400 acres, 1,700 vertical feet. It has cliffs. It has avalanche control. It has a two-and-a-half-mile long run from the top.
Kapuscinski: If China Peak was in Tahoe, it would be every much as competitive as anything that's there. But because it sits where it sits [by itself, northwest of Fresno], it's flying under the radar. And that's what we hope to unveil. When you bookmark the two [other Invision resorts, Mountain High and Dodge Ridge], China Peak sits in the middle. It's an exciting opportunity to raise all ships.
SAM: What distinguishes you from your competitors?
Kapuscinski: The biggest thing that I get at both Dodge and Mountain High is customers saying, "I'm not going to fight that crowd anymore. I'm not going to wait in traffic any longer. It took us seven hours to get home from Tahoe, and they only had four lifts." We're not trying to duplicate that. 
We're trying to create a more personal experience. Our goal is to increase visits, but to increase off the basically anti-Tahoe, anti-Ikon, anti-Epic sentiment out there right now. Half our pass holders have another pass, but they're forced into it [for destination vacations], and they just don't identify with these ski areas as their home ski area. We want them to identify China, Dodge, and Mountain High as their home ski area. 
Cohee: At the end of the day, people are having more fun at places like ours because they're not in these huge crowds. So, it's up to us to really boost the experience so that when they do buy [our forthcoming pass], they feel we have a high bar as far as guest experience.
Kapuscinski: What's happened with the mega resorts is it's like going to Walmart with tons of different products and great pricing. But we want to be that really cool, helpful local hardware store where somebody comes up and asks you what you need and takes you by the hand and gives you something more than a product, they give you an experience. At Walmart, you have to hunt around to find it, and no one really cares.
SAM: What are the advantages to partnering up?
Kapuscinski: Our three resorts are kind of like a sports team. I may have a great shortstop and a great left fielder, but when we put the three together, I'm pretty sure we can field all nine positions. For example, we have a really good fabricator/lift builder at Dodge that could go help at China, and Mountain High has a lot of expertise in snowmaking. So, we can move people around. I think that's a huge advantage. We can also use our arrangement to purchase rental gear, insurance, or package snowcats. Not on the same scale as the mega resorts, but on a much better scale than a standalone.
My advice to other independent operators is to partner up. Even if it's not a financial partnership, partner up in some way that you can package things—the Indy Pass has done that for a lot of independent operators.
Cohee: We're in a different situation than we would've been by ourselves for sure. Whether it's on-mountain improvements or summer additions, you have greater access to capital—that, of course, is what has made Vail and Alterra so successful in a sense. The access to capital and the fact we are owner-operator resorts, that's the touch that's going to make this thing just bubble up. 
SUPPLIER NEWS 

Erika Kazi was promoted to VP of social impact and sustainability at FLAIK. She joined flaik in March 2022 and is the owner of Kazi Sustainability Consulting.
INNTOPIA has added Sarah Bertoline, Drew Jackson, and Burleigh Sunflower as strategic account managers for its Marketing Cloud team. Mandy Ameli has joined the company as the commerce strategic account manager.
SNOW OPERATING recognizes the best resorts in its partner network with a Platinum Partner distinction annually. This year's winners were Arizona Snowbowl, Ariz., Cranmore Mountain Resort, N.H., and Les Sommets, Quebec.  
PEOPLE 
In the West, Steve Duke was named director of mountain operations at Crested Butte Mountain Resort, Colo. … Keystone Resort, Colo., hired Chris Ingham as senior director of mountain operations. … Tim Walsh was named the new ski patrol and snow safety director at Bluebird Backcountry, Colo. His avalanche-dog-in-training, Penny, comes with him.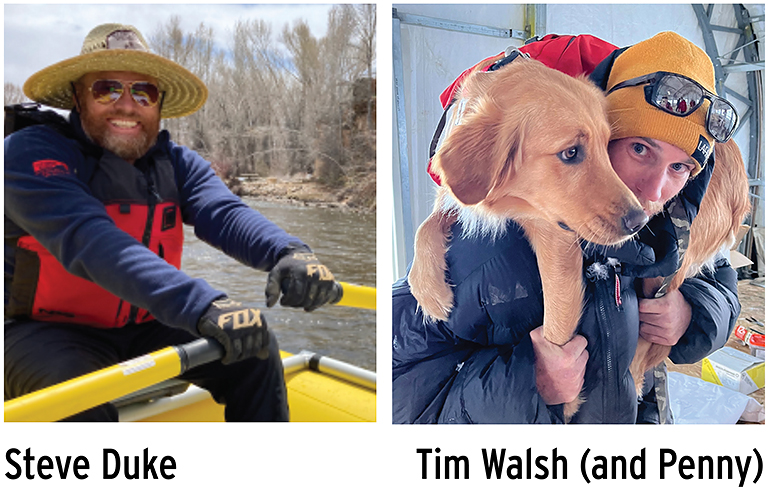 Steamboat, Colo., redesigned its food and beverage team with new directors and chefs: Rachel Radetsky has been named director of catering and conference services; Lauren Werner is now base area food and beverage director; Kelsey Lajoie is the new mountain food and beverage director; chef David Mullen is the director of culinary; the hotel executive chef is now John Havens; and Ryan Swarts was appointed as resort executive chef.
Powder Mountain, Utah, appointed Kevin Mitchell as its new general manager. … Mt. Hood Meadows, Ore., promoted Lisa Cordie to director of guest services, Tyler Barnes to director of Meadows Learning Center, and Geoff Marriner to director of mountain operations.
Andrew Gast was named general manager of Mt. Ashland, Ore. … Alyeska Resort, Alaska, promoted Garret Swygman to mountain operations manager. … Sunshine Village Resort, Alberta, promoted Ben Suurallik to terrain park grooming supervisor. 
In the Midwest, Trevor Maring is the new general manager of Afton Alps, Minn. … Crystal Mountain, Mich., named Karyn Thorr as its new chief operating officer. 
In the East, Tim Koons was named the new general manager for Whitetail Mountain Resort, Pa. … Ryan Gosselin was promoted to parking and grounds manager for Killington/Pico, Vt. 
Gunstock Mountain, N.H., hired Steve Newick as marketing director. … Sunday River, Maine, named Luc Burns as its new director of marketing.
At Vail Resorts, Kenny Thompson Jr. was appointed as the company's first chief public affairs officer and Courtney DiFiore was hired as the communications manager for Vermont and New York. 
NZSki appointed Mel Tweedie as general manager of sales and marketing and Molly Munro is the new general manager of food and beverage.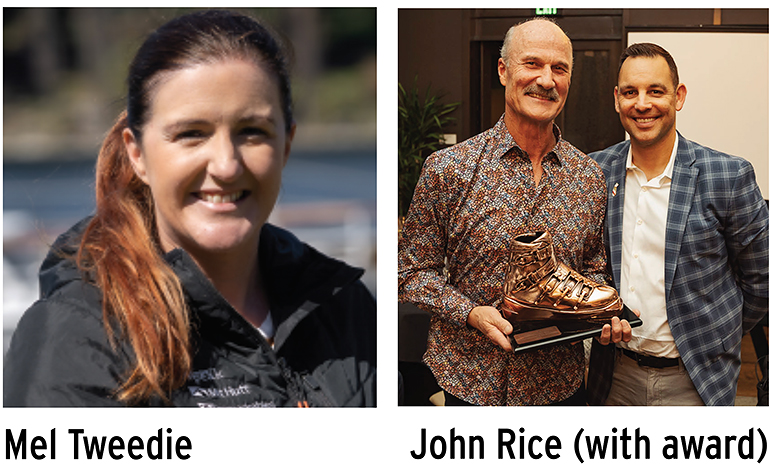 AWARDS
Ski California recognized John Rice with the Bob Roberts Award of Excellence.
Outerwear designer Maria Bogner received the Women in Snowsports Industry Award.
Longtime Saddleback, Maine, team member and current general manager Jim Quimby was inducted into the Maine Ski & Snowboard Hall of Fame.
Thredbo Ski Resort was recognized with three awards: Australia's Best Ski Resort (World Ski Awards), Best Australian Resort, and Australia's Best Family Ski Resort.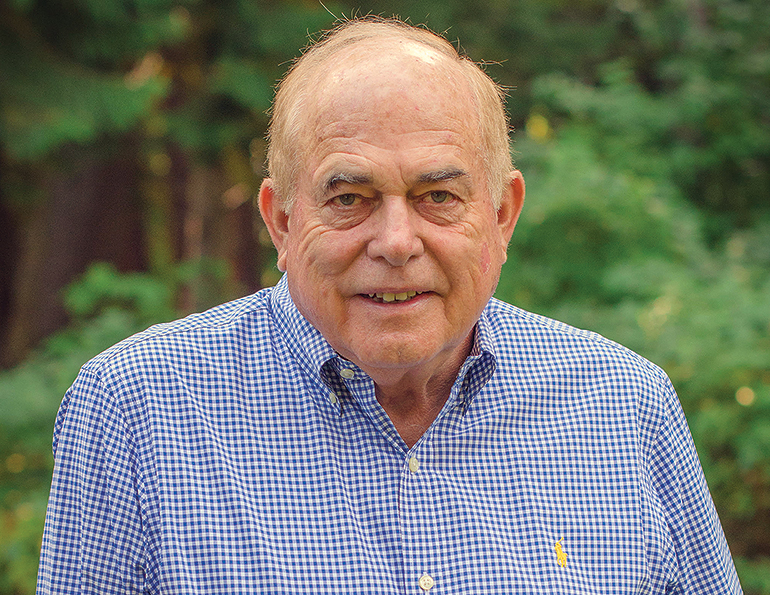 Paul Mathews,  chairman and CEO of mountain resort planning firm Ecosign, was inducted into the Canadian Ski Hall of Fame and Museum.
Killington/Pico snowsports operations manager Dan Bergeron received the peer-nominated 2022 Einar Aas Award from the Eastern Division of the Professional Ski Instructors of America/American Association of Snowboard Instructors.