The 2021-22 Summit Series program brings together mentors from across the U.S. and Canada, from large and small resorts, independent and corporate, day visit and destination markets, to share their experiences and stories with our mentees. We are incredibly fortunate to have this accomplished group of individuals leverage their knowledge and expertise to help guide, mentor, and advise participants throughout the Summit Series as we look toward the future of the mountain resort industry.
Thank you to our premiere sponsor, MountainGuard, for their support of this program. 
Davy Ratchford, General Manager, Snowbasin, Utah
Davy Ratchford is the general manager of Snowbasin Ski Resort in Huntsville, Utah. He began his ski industry career at Vail Resorts, where he was the senior director of marketing for almost nine years before joining Snowbasin in 2018. Prior to that, Davy built the business and brand of the Major League Soccer team Real Salt Lake as its director of marketing. He currently serves on the boards of NSAA, Ski Utah, and Visit Ogden. He is also on a 4-year community assignment as the Honorary Commander of Hill Air Force Base in Utah. Over the course of his 21-year career, Davy has developed a strong background in business development, marketing, and leadership/culture design. He is originally from Dublin, Ireland. He and his wife Rachel have four children (three of which work in the ski industry). Davy is a skier, amateur cook, and aspiring fitness guru. He is also a 2020 SAMMY Award honoree.
Deirdra Walsh, Vice President and General Manager, Northstar California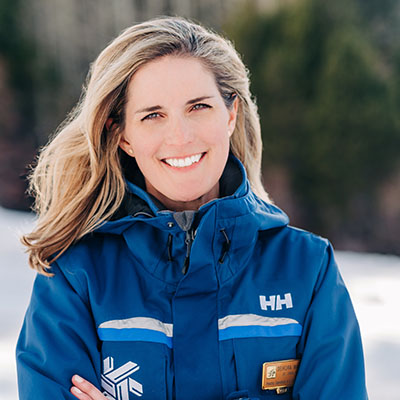 Deirdra Walsh has two decades of travel and hospitality experience, which has led to her current role as vice president and general manager of Northstar California. She oversees all year-round operations for the resort, with a focus on safety and guest service. Prior to joining Northstar in spring of 2019, Deirdra was the senior director of mountain dining at Park City Mountain, Utah. There, she oversaw more than a dozen mountain dining outlets and led several major capital improvement projects at the resort. One of eight women leaders who are running resorts across the Vail Resorts portfolio, Deirdra is a champion of the company's commitment to diversity, equity, and inclusion. She sits on the board of directors for the Truckee Chamber of Commerce, the North Lake Tahoe Resort Association, and other boards and committees. Deirdra resides in Truckee, Calif., with her husband Rob and their two kids. In addition to snowboarding and skiing, she and her family enjoy time at Lake Tahoe, hiking, and camping. 
 Frank DeBerry, President and Chief Operating Officer, Crystal Mountain, Wash.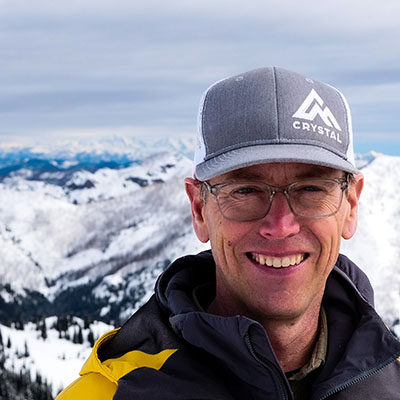 Frank DeBerry began his ski industry career in 1990 as a lift operator and summertime lifeguard at what was then known as Vernon Valley-Great Gorge Resort in Vernon, N.J. After having worked across many disciplines at the mountain, he became the director of operations when Intrawest purchased the area and renamed it Mountain Creek in 1998. In his time with Intrawest, Frank served as president of Mountain Creek and then spent nearly eight years as president of Snowshoe Mountain, W.Va. Shortly after the formation of Alterra Mountain Company and Alterra's subsequent purchase of Crystal Mountain, Wash., Frank was named Crystal president and COO in 2018. As someone who grew up appreciating the outdoor lifestyle, Frank has focused his efforts throughout his career on developing teams who enthusiastically find new ways to introduce people to outdoor adventure, be it their first ski lesson or trail hike or their first jaw-dropping experience in the backcountry. Frank and his family enjoy running, sailing, paddling, camping, and trying new things together.
Joe Hession, CEO, SNOW Operating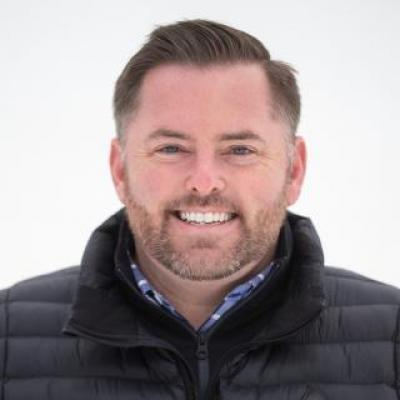 Joe Hession is the founder and CEO of SNOW Operating, which owns and operates Mountain Creek Resort as well as Big SNOW American Dream, North America's first indoor, real snow ski and snowboard facility, both in New Jersey. He is also the architect behind SNOW Operating's Terrain Based Learning and Conversion & Growth Programs, which have been implemented at more than 50 resorts worldwide. With more than 20 years of resort management experience, he has held leadership roles in nearly all resort operating departments, working his way up from parking attendant to VP and general manager of Mountain Creek Resort prior to founding SNOW Operating in 2012. Joe is a member of NSAA's Conversion & Growth Task Force and has pioneered many guest experience innovations. In 2018, he launched SnowCloud, a technology company focused on improving the resort purchasing and arrival experiences. He was recognized in 2011 with a SAMMY Leadership Award.
Katie Ertl, Senior Vice President Mountain Operations, Aspen Skiing Company, Colo.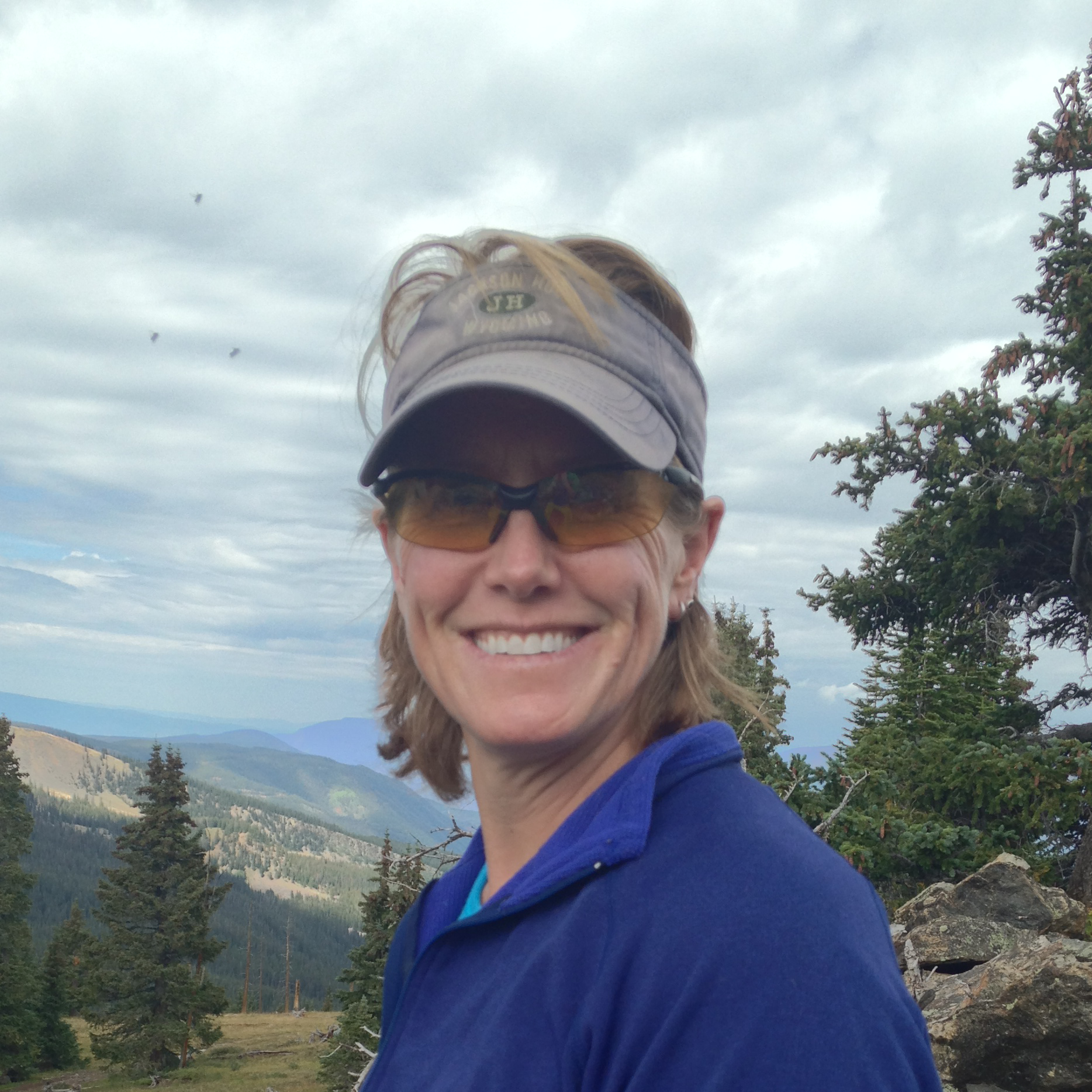 Katie Ertl grew up in Aspen, Colo., ski racing for Aspen Valley Ski Club. She has worked for Aspen Skiing Company (Skico) for nearly 34 years, starting as a ski instructor at age 18. After graduating with a degree in kinesiology from the University of Colorado, she began teaching skiing full-time, year-round—for Skico in the Northern Hemisphere, and Mt. Hotham in Victoria, Australia, in the Southern Hemisphere. She also worked for PSIA-AASI on the national level from 1996 to 2012. Katie served as the managing director for the Aspen Snowmass ski and snowboard schools for 12 years before being promoted to her current role of Skico senior vice president of mountain operations in 2017, where her responsibilities include continuing to oversee the ski and snowboard schools.
Kimberley Jochl, Vice President, Sugar Mountain Resort, N.C.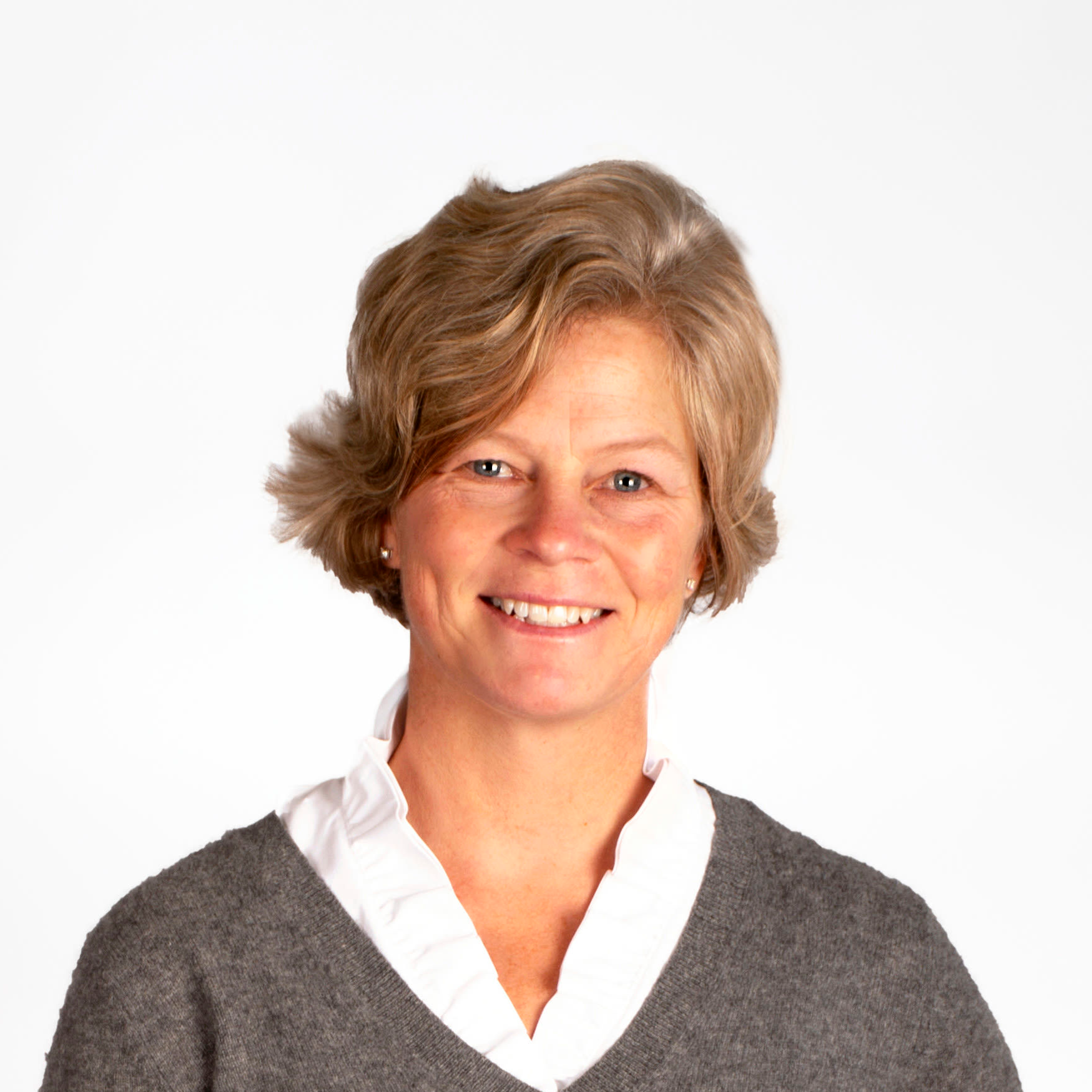 Kim Jochl joined the Sugar Mountain Resort team in 1993 as special events director. Over the course of her 28-year career, Kim has been involved in nearly every component of the business, leading event and program development, overseeing two retail locations, directing advertising, media relations, and marketing, and spearheading employment and career opportunities for local students. She is the president of the North Carolina Ski Areas Association and was recognized in 2011 with a SAMMY Leadership Award. A former U.S. Ski Team athlete, Kim has traveled to ski areas all over the world. She has served on several local boards, including the Village of Sugar Mountain's Tourism Development Authority and Planning Board, the Sugar Mountain Ski and Snowboard Foundation, and the Williams YMCA of Avery County executive board. Kim is a private pilot and the author of several books.
 Laura Schaffer, Director of Corporate Responsibility, POWDR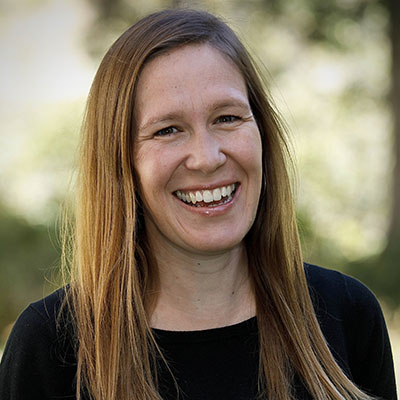 As director of corporate responsibility, Laura Schaffer oversees the development and implementation of POWDR's Play Forever commitment, ensuring that actions taken and philanthropic partnerships deliver the maximum impact for the long-term viability of the planet and active communities. Laura holds an MBA in Sustainable Global Enterprise from Cornell University and a BA in Economics from Wesleyan University. Prior to joining POWDR, she served as sustainability director and brand manager at Mountain Hardwear. Before that, she was the public relations director for Snowbird, Utah. While at Snowbird, she was profiled as a SAM Magazine "15 Under 30" in 2007. Laura started her career with the Salt Lake Olympic Committee for the 2002 Winter Games. More recently, she was named the 2021 NSAA "Hero of Sustainability," and helped launch the industry's Climate Collaborative Charter. She is also on the Protect Our Winters board of directors, and serves on the grant advisory committee for the Park City Climate Fund.
Lindsay DesLauriers, President, Bolton Valley Resort, Vt.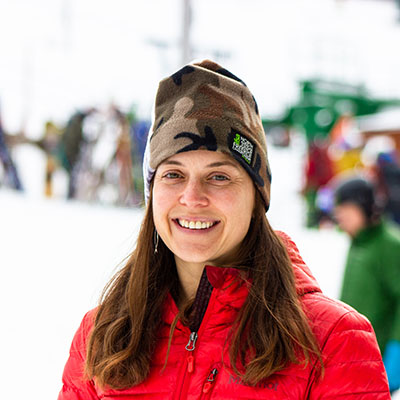 Lindsay DesLauriers is a co-owner and president of Bolton Valley Resort, Vt., as well as a co-owner and managing partner of Bolton Valley Community Water and Sewer, LLC. She is the daughter of Bolton Valley founder Ralph DesLauriers, who sold the resort in 1997. The family regained ownership in 2017, and Lindsay has been at the helm of the resort ever since. Prior to leading the family business, Lindsay spent several years working in public policy and government relations, serving as president of LMD Capitol Strategies and state director of Main Street Alliance of Vermont. In her role at Bolton Valley, Lindsay is spearheading a multi-year strategy to refresh, modernize, and improve the resort's existing amenities and infrastructure, and revive and develop summer operations. She holds a master's in English from the University of Vermont. She lives, skis, and mountain bikes on the mountain at Bolton Valley with her daughter, Juniper.
Rick Schmitz, Owner, Little Switzerland, Nordic Mountain, The Rock Snowpark, Wis.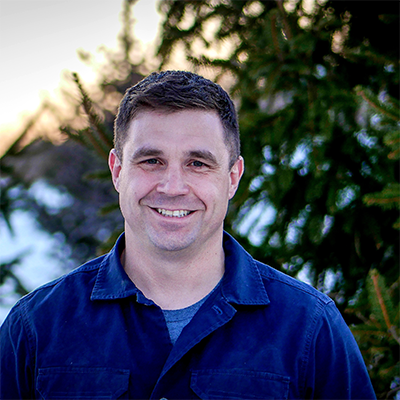 Rick Schmitz entered the ski industry in an unconventional way: At age 22, upon graduating from Washington University in St. Louis in 2005, he purchased Nordic Mountain in central Wisconsin. Armed with a lifelong passion for the sport, business skills freshly learned in college, and relentless reinvestment in the business, he turned the struggling area into a successful operation. His brothers noticed the fun he was having, and in 2012 partnered with him to re-open Little Switzerland, an urban ski area outside Milwaukee where the Schmitz brothers learned to ski. In 2017, they purchased another ski area outside of Milwaukee, the Rock Snowpark. Rick is the proud father of two young skiers, and attributes much of his success to his loving, understanding wife who has supported him every step of the way.
Steve Paccagnan, President and Chief Executive Officer, Panorama Mountain Resort, B.C.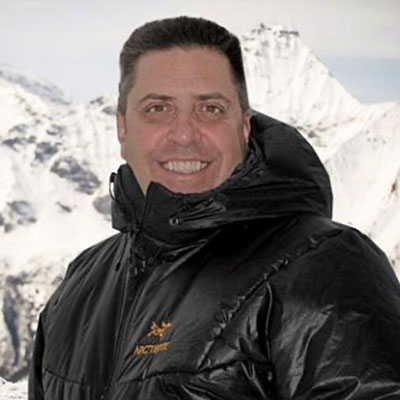 Steve Paccagnan is the president and chief executive officer at Panorama Mountain Resort in the Canadian Rockies. He has been in this role since 2013. Steve has more than 30 years of industry experience, having worked at resorts in Canada, the United States, and Japan, including several years with Intrawest as a resort general manager. Active in the community, Steve is a member of the Global Young Presidents' Organization, chair for the Canadian Ski Council, and a past chairperson and board member of the Canada West Ski Areas Association. He also sits on the Selkirk College advisory board for the Ski Resort Operations and Management program, from which he graduated. Selkirk College recognized Steve with the Distinguished Alumnus Award in 2017. He also earned a Master of Business Administration from Athabasca University in Alberta. Steve resides in Invermere, B.C., with his wife and three kids.