The 2021-2022 Summit Series mentee class hail from resorts across North America, large, mid-size, and small, independent, and corporate, and represent departments ranging from mountain ops to marketing. Thank you to everyone who applied to be a part of our fourth mentee class. 
Meet the Mentees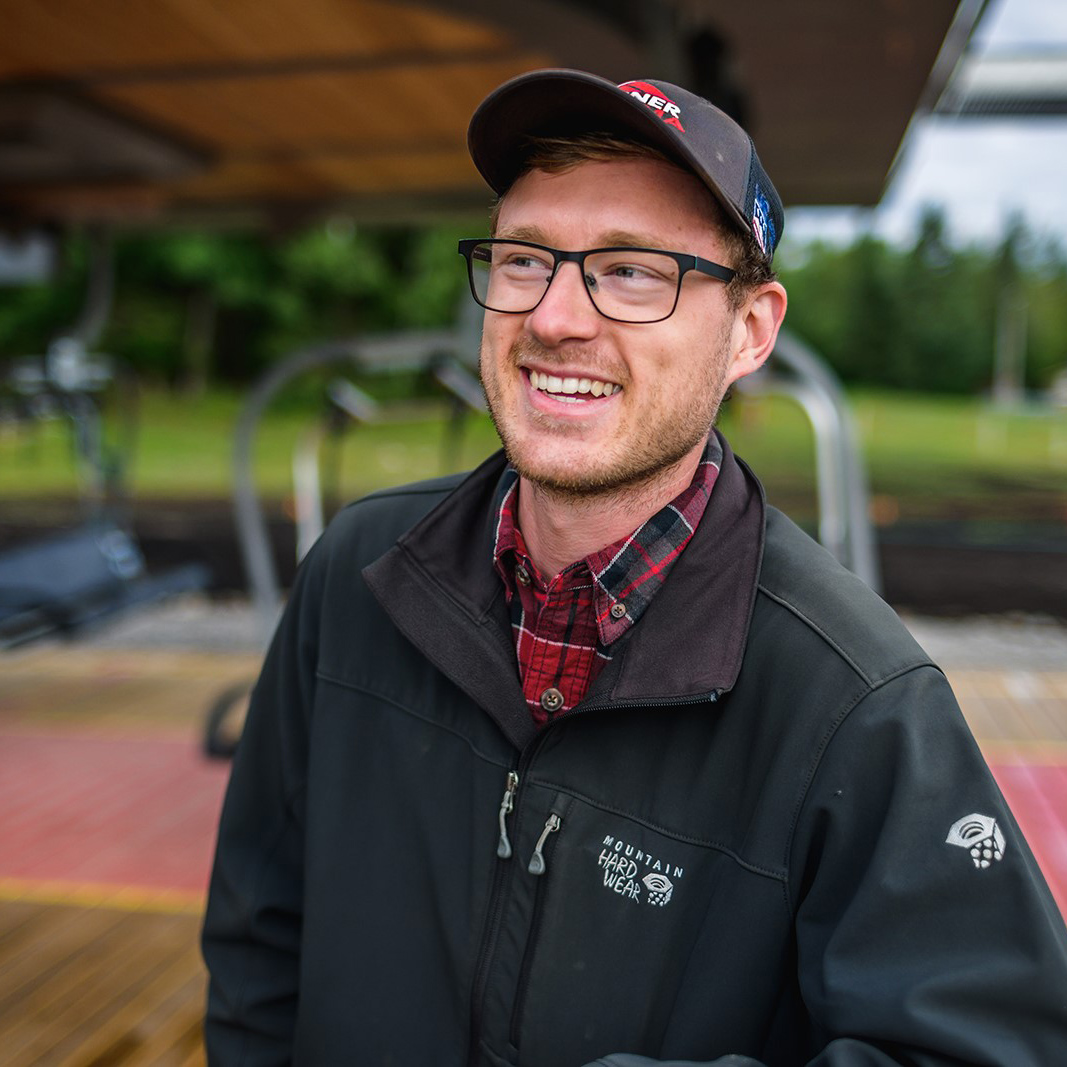 Benjamin Bartz
Mountain Operations Manager
Giants Ridge, Minn.
Shortly after learning to ski at nine years old, Benjamin convinced his dad to let him quit the peewee hockey team he coached so they could spend weekends skiing instead. Weekly trips to the mountains of Michigan's Upper Peninsula eventually led to the annual westward trip to the mountains of Colorado. The afternoon groom on the slopes of Vail Mountain gave Benjamin his first glimpse behind the curtain where he realized there was an entire industry working to provide the freedom he'd found. By age 12, he knew a career in the mountain resort industry was in his future. After earning his bachelor's in Ski Area Business Management from Gogebic Community College and Northern Michigan University, he headed west to live out childhood dreams of running a snowcat in the mountains. Following a year at Breckenridge, Benjamin returned to the Midwest, joining the team at Giants Ridge as its mountain operations manager in the fall of 2017.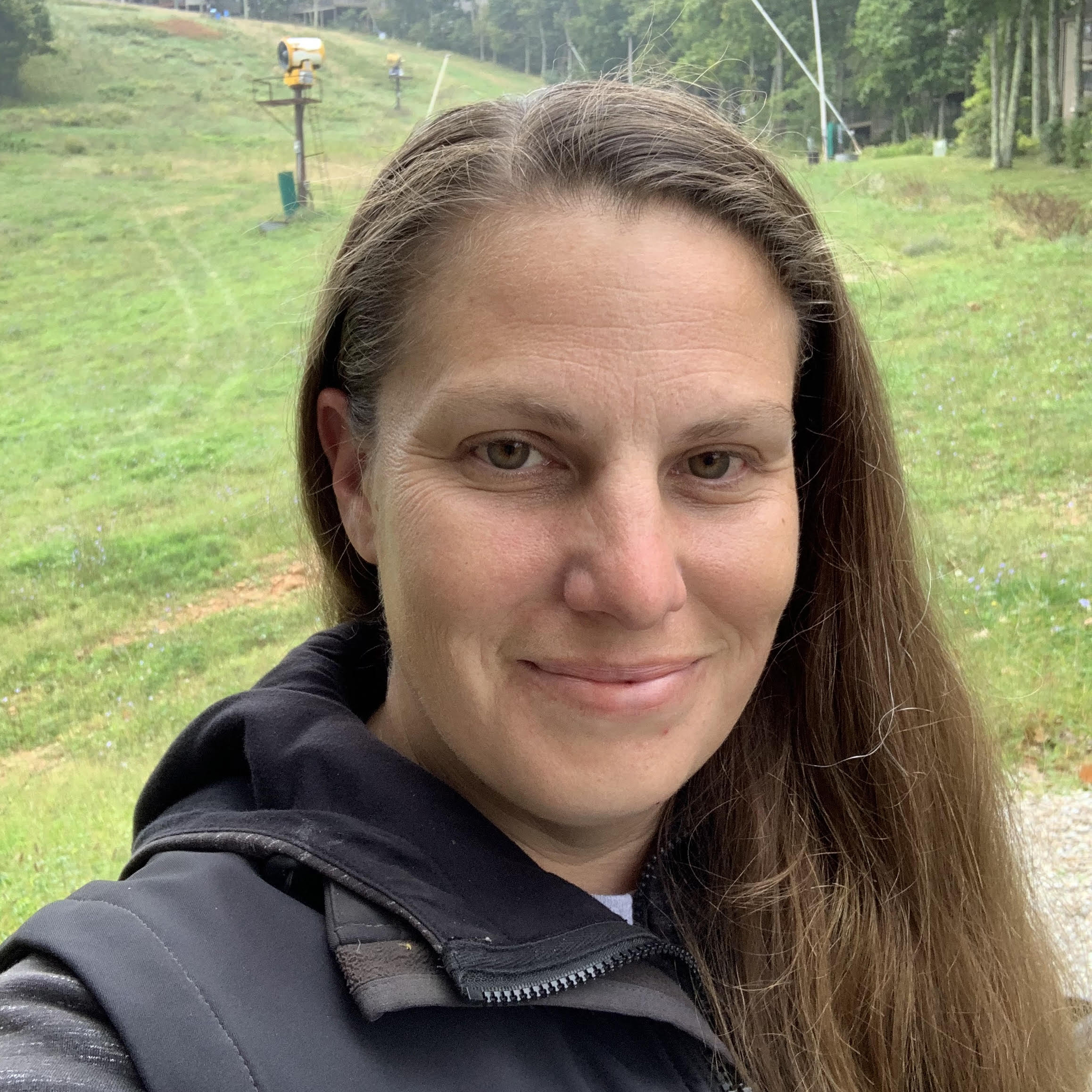 Bethany Mattox
Lift Operations Manager
Wintergreen Resort, Va.
Bethany Mattox's interests in resort management and hospitality began more than a decade ago while on a road trip to the Southeast from her hometown of Port Huron, Mich. While traveling, she fell in love with the Appalachian Mountains and began work at The Homestead Resort in Hot Springs, Va. From there, she caught on at Wintergreen Resort where she has held various roles, rising through the ranks over the last 10 years from public areas, golf maintenance, groundskeeping, to her current as the operations manager for lifts and tubing. Bethany is passionate about customer service, sustainability, and teamwork. She is a champion for employee engagement, development, and the importance of work life balance. When she is not on the mountain, Bethany enjoys being outdoors with her husband, three children, and German shepherd puppy.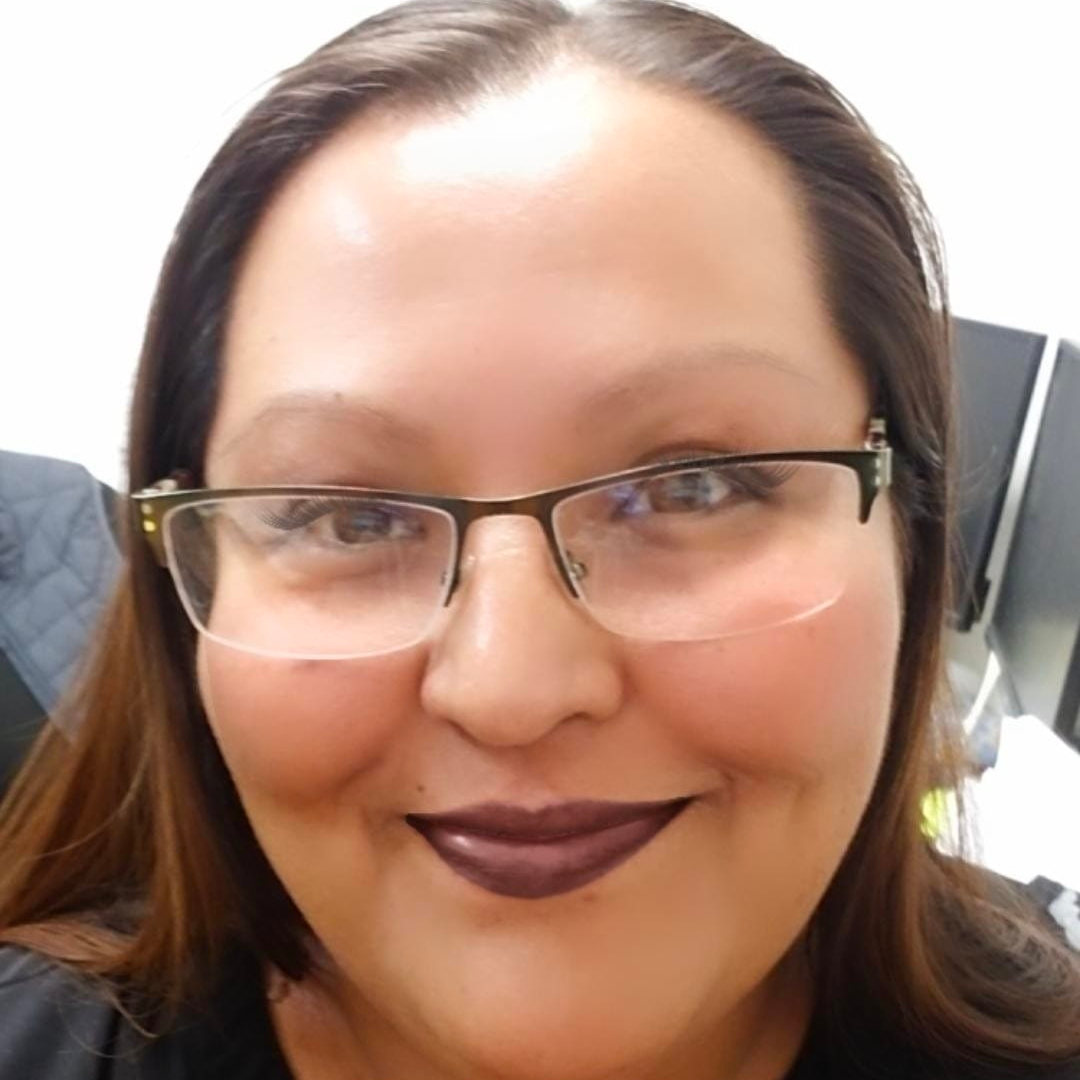 Charmaine Romero
Tickets and Season Pass Manager
Taos Ski Valley, N.M.
Charmaine Romero started working for Taos Ski Valley in the winter of 2001. Since then, she's worked in base area maintenance, as a locker room attendant, children's center front desk staff, and now manages tickets and season pass. She says her journey epitomizes the Ernie Blake spirit at Taos Ski Valley. Blake, the resort's late founder, would wear many hats of the company—handy man, ticket seller, mountain ops, and so on. Charmaine grew up in the area and is a member of the Taos Pueblo Tribe. She enjoys working for her hometown resort, which borders Taos Pueblo land, and proudly represents her tribe at work through both her presence and cultural awareness efforts. she enjoys working with new people every season and enjoys welcoming guests to her Home, Taos. Charmaine enjoys cooking and having employee potlucks with her staff. "By sharing a meal together, we create bonds and gain respect for one another, and this promotes great team building," she says.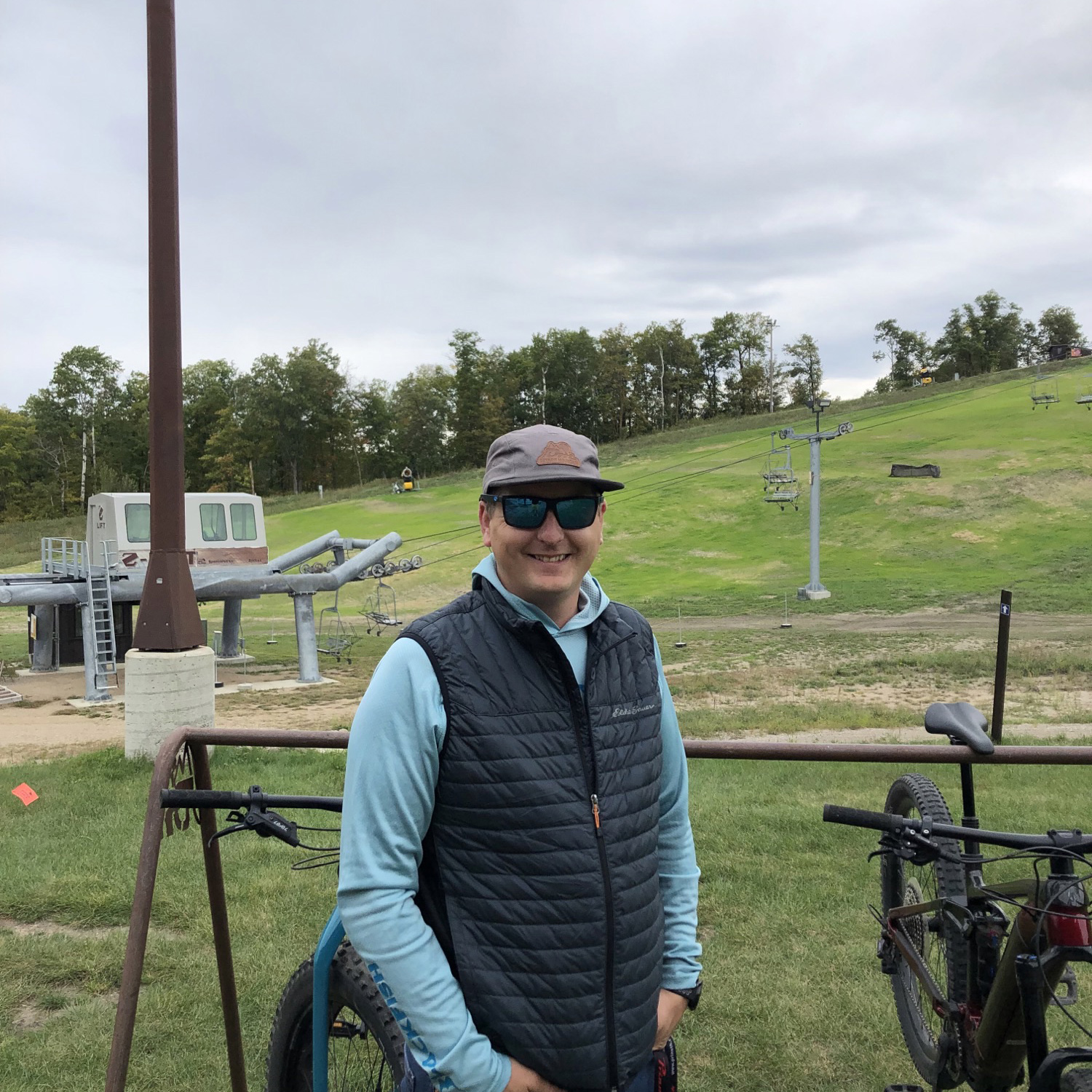 Jon Rundle
Snowsport Coordinator/Terrain Park Manager/Guest Experience Coordinator 
Detroit Mountain Recreation Area, Minn.
Jonathan Rundle first started skiing when he was around 4 years old at Detroit Mountain with his family. They'd spend every winter weekend there. At an early age, he understood that skiing was the antidote for the hustle and bustle of everyday life. "As I've grown older, I have started to understand those pure moments in life are what leaves us feeling the most accomplished. This is the reason I am in the industry—to help facilitate and accomplish that goal for our guests," says Jon. He is an avid outdoorsman—hunting in the fall; skiing, snowmobiling, and ice fishing throughout the winter; camping and kayaking in summer. He's worked in construction, bartending, insurance sales, and even as a cattle wrangler. For the past five years, though, Jon has worked at Detroit Mountain wearing a variety of hats—helping with snowsports lessons, taking care of guests, or out in the terrain park making adjustments with the team. "I have continued to explore new and different areas of the mountain. I'm excited and ready to write the next chapter of my dream," he says.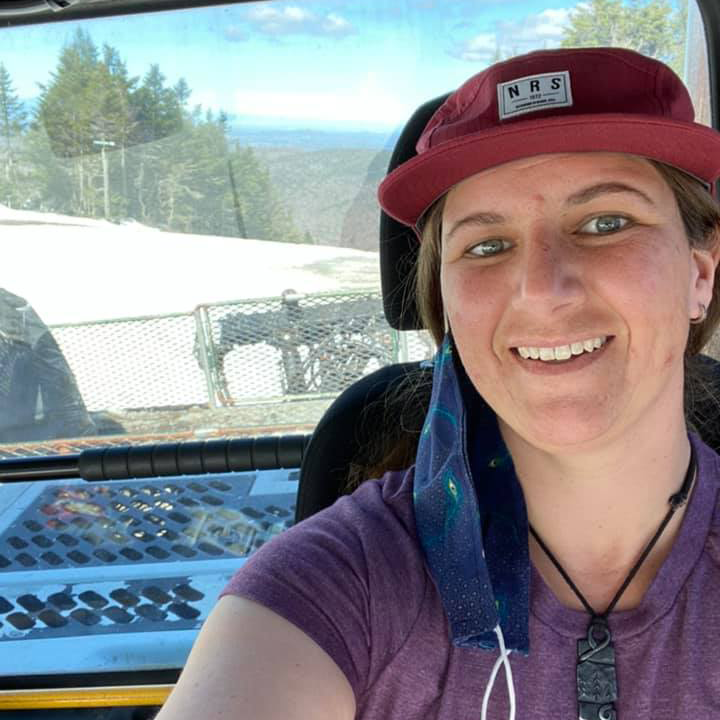 Kaitlyn Fowle
Patrol Director
Bolton Valley Resort, Vt.
When Kaitlyn graduated the University of Maine-Orono in 2008, she decided to be a ski patroller for one season to gain some practical medical experience. That one year turned into 13, and counting. Kaitlyn has worked for five different ski resorts in three different states throughout the years. Three of those seasons were part time while she worked as a coordinator for the Maine Bound Adventure Center at the University of Maine, back to the program that got her started in the outdoors in the first place. Until Bolton Valley added a mountain bike park to its offerings, Kaitlyn spent her summers on the coast working as a guide, instructor, and technical representative within the paddle sports industry. She is an instructor for three different disciplines within National Ski Patrol and is the Northern Vermont region Women's Advisor.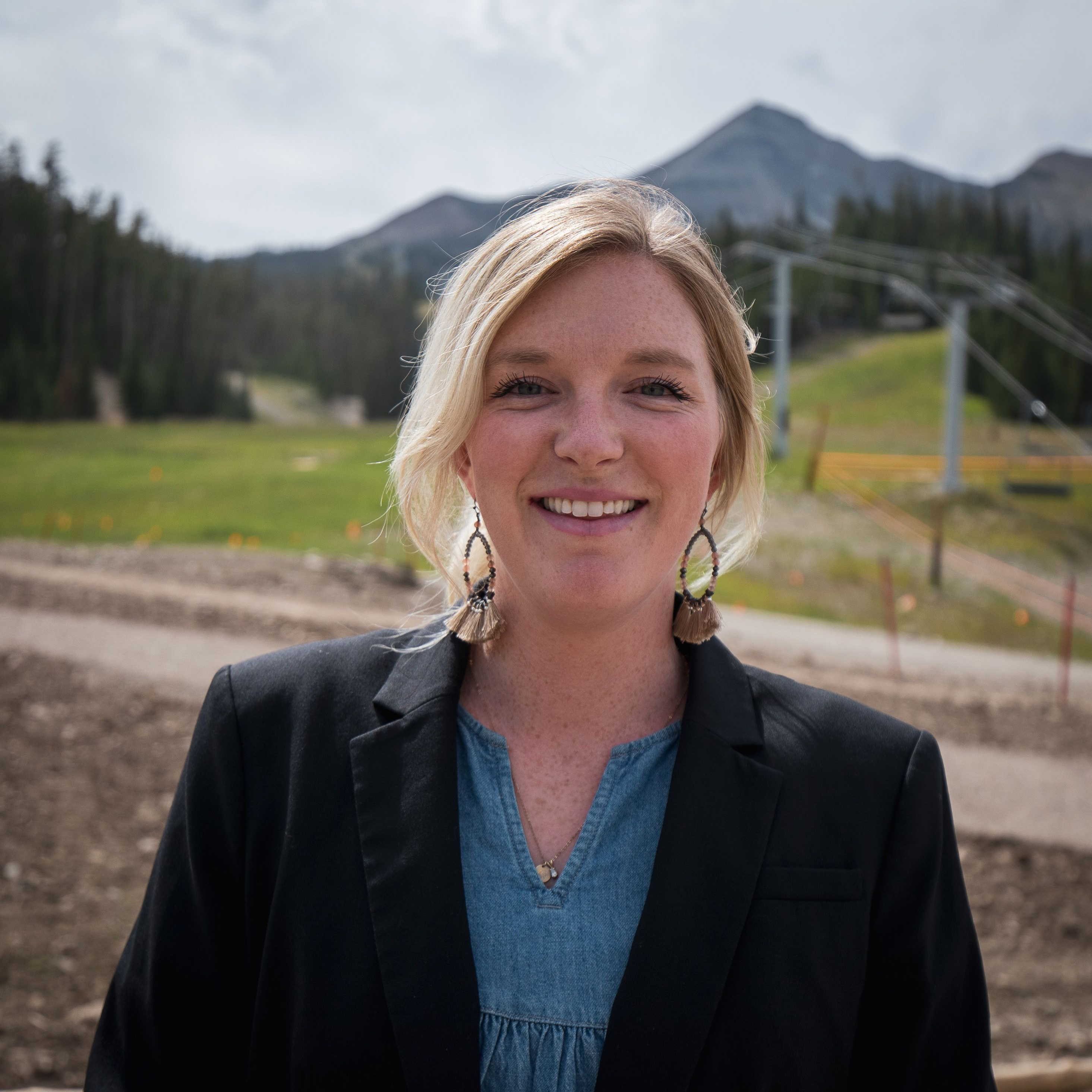 Liv Grubaugh
Senior Manager of Brand Experience
Big Sky, Mont.
Growing up in Bend, Ore., Liv Grubaugh spent much of her time at Mt. Bachelor as a member of the Mt. Bachelor Ski Education Foundation's alpine race team. As her love for the outdoors grew, she moved to Spokane, Wash., in 2010 where she attended Gonzaga University and received a bachelor's in Business Administration, with a focus on Marketing and Sport Management. After graduating from Gonzaga in 2014, Liv moved to Big Sky, Mont., where she worked as a front desk agent at the Summit Hotel. After one summer season, Liv was promoted to the sales and marketing team where she worked for six years as a national sales manager, managing corporate, association, social, and incentive accounts. Most recently, Liv was promoted to the senior manager of brand experience, where she currently oversees all events, programming, and guest experience efforts at Big Sky Resort.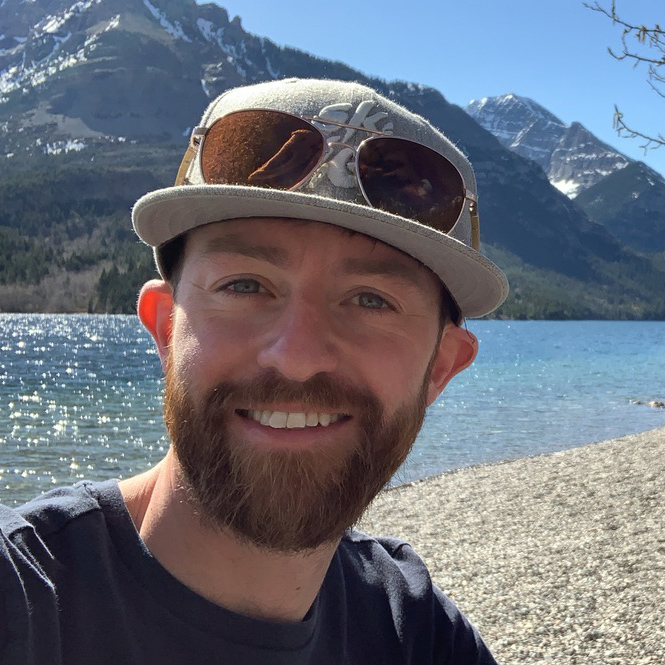 Robbie Carter
Kids Kampus Supervisor
Sunshine Village, Alberta, Canada
After learning to ski at age 11 on a dry slope in Glasgow, Scotland, Robbie Carter effectively began his far-flung career in the ski industry. He worked as a rental technician as a youth before becoming a ski instructor. After graduating from college in Scotland, Robbie spent the next few years chasing winter year-round—working in ski school supervisory roles at The Remarkables in New Zealand and overseeing the snowsports school for British travel company Interski in Courmayeur, Italy. He started working at Sunshine Village in 2017-18. The onset of the pandemic prevented him from travelling back to New Zealand, so Robbie focused on his education and completed Colorado State University's Ski Area Management Graduate Certificate Program. "I hope participating in the Summit Series will allow me to further combine that theoretical knowledge with what the other mentees and mentors have to share about their experiences within the industry," he says.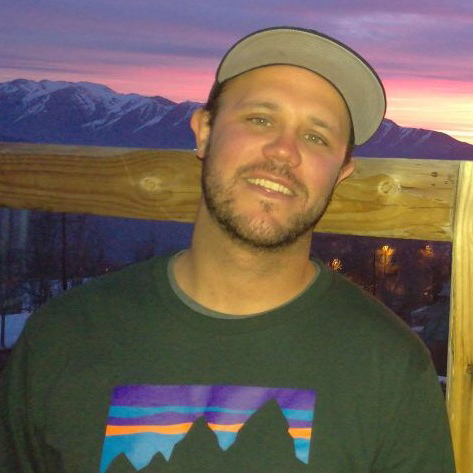 Max Gaal
Senior Manager of Mountain Sports
Boreal/Woodward Tahoe, Calif.
Max Gaal grew up in the San Francisco Bay Area just outside of San Jose, Calif. When Max was 8 years old, he managed to convince his mom with a gas station brochure that skiing "wasn't really that expensive, when you think about it." After a few runs off the rope tow at Dodge Ridge Ski Resort, trying skiing quickly turned into snowboarding, which quickly became driving to Tahoe every weekend, and eventually taking a job as a snowboard instructor at Boreal Mountain Resort in 2005. Max began traveling to South America every summer in 2007, and became a snowboard guide in Chile and Argentina in 2012. Back at Boreal, he was promoted to children's snowsports programs supervisor in 2011, snowsports manager in 2015, and to his current role as senior manager of mountain sports—overseeing all snowsports programs, mountain bike programs, and rental, repair, and retail at Boreal, Woodward, and Soda Springs—in 2019. He is an examiner for the American Association of Snowboard Instructors-West. "Snowboarding can give you purpose, and open doors you never knew existed. My career goal has evolved into sharing this awareness with others," says Max.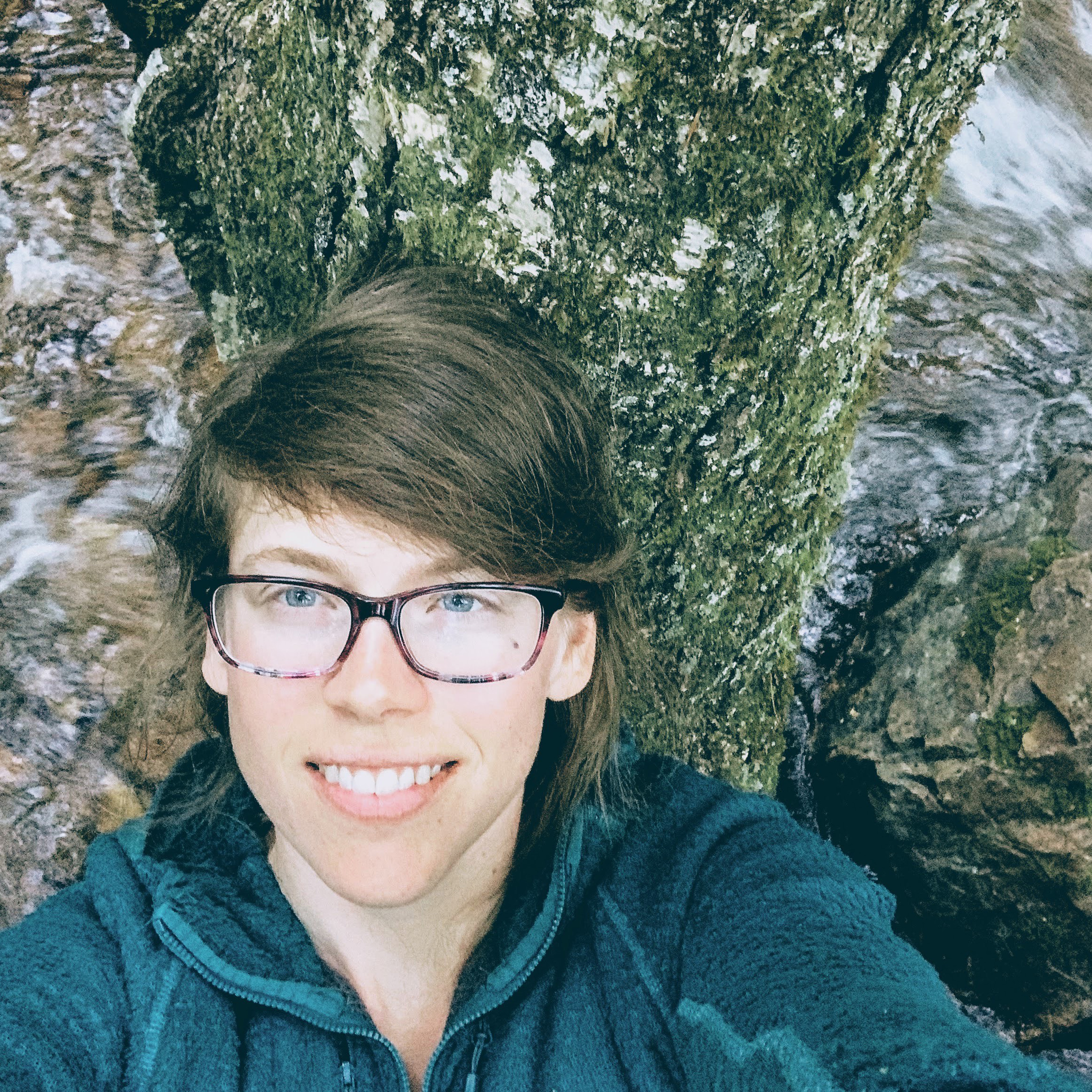 Sarah Forward
Lift Operations Manager
Okemo Mountain Resort, Vt.
Sarah Forward grew up outside of Charlotte, N.C. From age 8 to 17, she visited her aunt in Boulder, Colo., every spring vacation, where developed a passion for skiing at Eldora. Sarah attended the University of Vermont for college and skied every weekend at Bolton Valley. After college, she landed at Sugarbush Resort, "ski bumming" as mountain dispatch while searching for a professional career. Seven years later, she had spent time working for ski patrol, golf course maintenance, human resources, and lift operations. In that time, Sarah became Senior Certified by the National Ski Patrol in first aid, toboggan handling, and skiing, and also completed Colorado State University's Ski Area Management Graduate Certificate Program. This summer, Sarah was hired as the lift operations manager at Okemo Resort, where she hopes to develop her leadership skills and help her staff grow. Sarah loves exploring the outdoors and enjoys gravel cycling, hiking, running, snowboarding, longboarding, and sometimes enjoys the punishing sports of surfing and golf.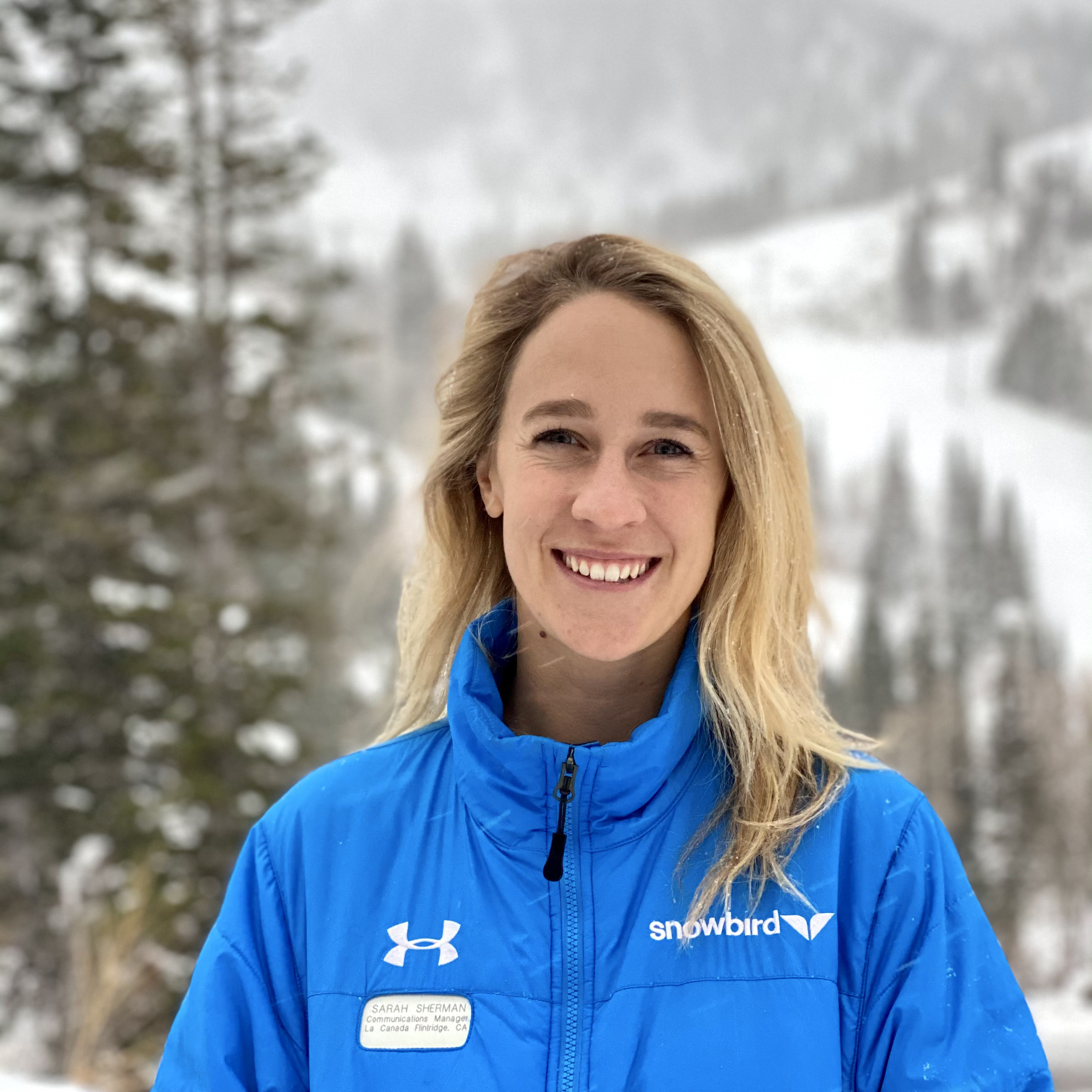 Sarah Sherman
Communications Manager
Snowbird, Utah
Sarah Sherman grew up in Los Angeles and knew from a young age that she wanted to pursue a career that allowed her to ski and snowboard every day. After graduating from the University of Southern California with a bachelor's in Communications, she made her dream a reality by accepting a job as a snowboard instructor at Mammoth Mountain. After another season spent as Mammoth's snow reporter and public relations assistant, she went on to work at Freeskier Magazine, Windells Camp and Academy, and Sierra-at-Tahoe, where she led the launch of the Sierra Playgrounds—a collection of eight terrain parks at the resort. She now resides in Salt Lake City and works as Snowbird's communications manager, where she strives to never leave a misplaced comma, bring unique stories to life, and inspire folks to get outdoors.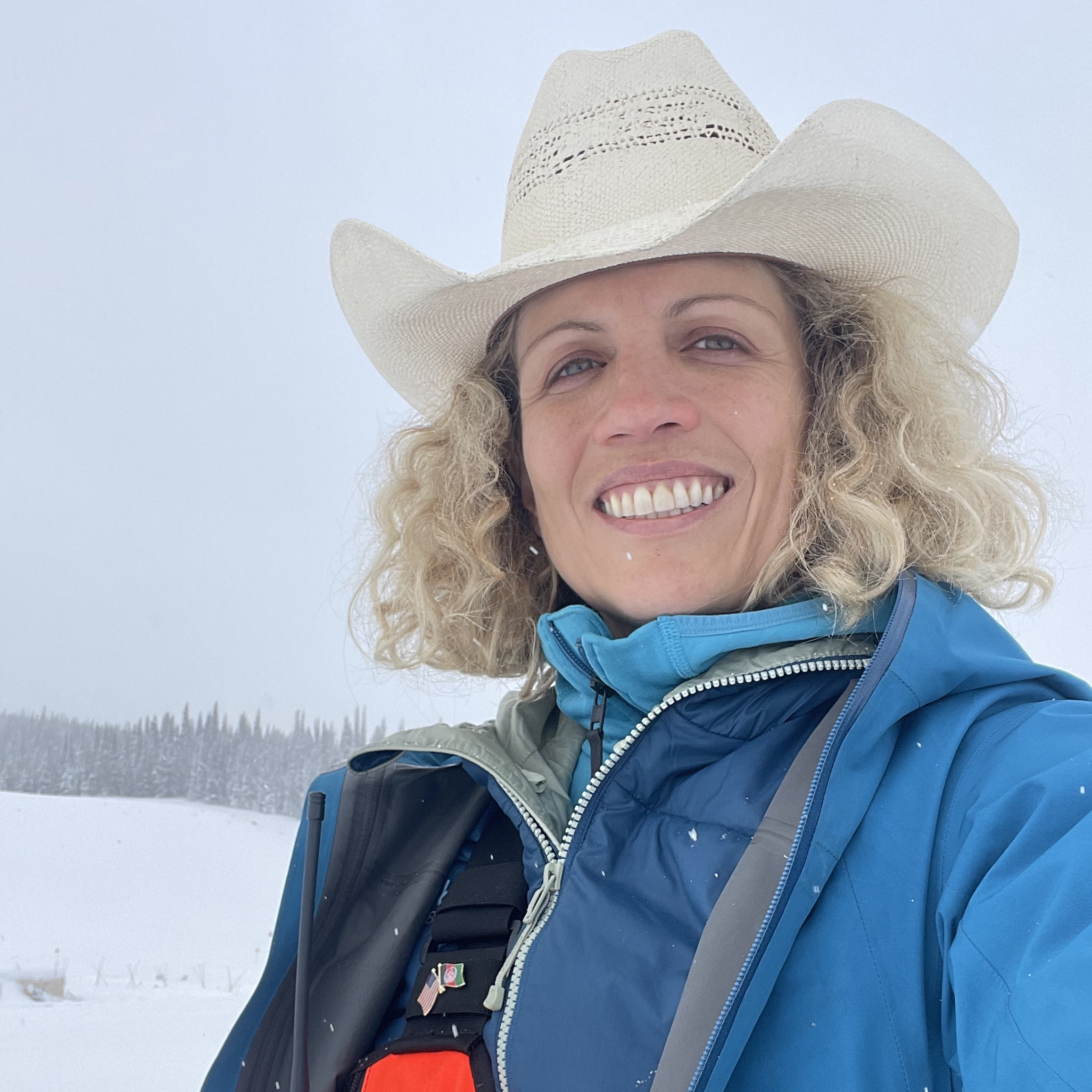 Soraya McMahon
General Manager
Bluebird Backcountry, Colo.
Originally from Maryland, Soraya McMahon has been in Colorado for 16 years, drawn there by her love of snowboarding and climbing. It was only supposed to be one season, but after working in the ski industry for several years and discovering mountain biking as a summertime passion, she found her home in the mountains. While competing professionally in gravity cycling and finishing a graduate degree at the University of Colorado, she managed and then ran several bike shops. The operations side of business has always been of interest to her. After working as the director of operations for a start-up company in the cycling industry, she made a move back into the ski industry at Bluebird Backcountry. As the base area director, she oversaw the first full season of the country's first ever backcountry ski area. Soraya is now going into her first winter as GM of Bluebird Backcountry.