For almost two decades now, the flat-lined slideshow in the hotel ballroom has depressed hundreds of mountain resort leaders. The fight to attract, retain, and inspire a new generation of skiers and snowboarders has not gone well. Overall visits and the total number of participants have declined over the past decade.

This issue isn't unique to the United States. The global ski and snowboard industry is facing similar challenges, and other countries are facing those challenges in different ways, which presents learning opportunities for all.

Growth Committee
Here in the U.S., new energy and ideas are driving a collective effort to move the needle after nearly two decades of trying through the National Ski Areas Association's Model for Growth.

The model, which debuted in 2000, originally aimed to grow the sport by 10 percent—largely by converting 25 percent of first-time skiers and riders into loyal fans. But instead, the model serves to simply to help stem the tide of departing participants.

NSAA chief Kelly Pawlak is forging a new growth initiative that will reshape the association's 18-year-old model for retaining new skiers. The 32-year resort veteran says resorts are galvanizing on a renewed mission to grow skiing. A survey of NSAA members last spring showed growth as the industry's top challenge.

"We all have to work together on this. It's not about one resort stealing visits from another. This is about getting more people to try the sports, and what I'm hearing is that everyone is up to that," Pawlak says. "Now the feeling is that we have to kick it up a notch and look at other areas for growth."

An initial meeting of the new NSAA growth committee was messy. Like it should be, Pawlak says. The group unloaded its thoughts, fears, and sense of the challenges, and that will help shape the narrower path forward, she says.

To start, the committee identified three areas of focus that could help spur growth. First, gain a deeper understanding of core skiers, who deliver 65 percent of resort visits. If they are skiing less, what can be done to get them back in the fold? Another is figuring out how to get the ever-growing population of season passholders to use their passes more often. And finally, focus more on the lifestyle of skiing versus just the sport; maybe forge a deeper emotional connection with younger generations seeking experiences over "stuff."

"The growth committee really wants to understand what our customers want and what the challenges are. They want to come up with a plan that can be sustainable so we can pass it along to the next generation of resort leaders," Pawlak says.

Resorts are also focusing "on other segments of the market. It could be core skiers. It could be a ski area with a lot of Baby Boomers. They have more time, they like to ski in groups. Off-peak visitation is another area where some resorts could find traction," she says. "We also know diversity is really, really important, especially as populations diversify."

For tips on spurring the stoke among newcomers, urbanites, and the distracted younger generations, the new committee could study successes in Canada and China, and also in snowboarding.

One For All
The flat-growth scenario is similar in Canada, where aging Baby Boomers are skiing less than 12 days a year and younger skiers aren't filling the void. Canada typically hosts about 18.5 million to 19 million visits a year, and recently that number has been creeping up steadily. Much of that growth is from foreign visitors, though, and Pinchbeck says a vibrant industry needs locals. So Canada is focused on growing the ranks of domestic skiers.

First, as in some states, Canado offered ski passes for fourth- and fifth-grade students and programs targeting first-time skiers. Then there's the Canadian Ski Council's wildly successful Never Ever Days, which offers a lift ticket, lesson, and gear rental for $25 to first-time skiers and snowboarders.

It was Whistler Blackcomb that actually started Never Ever Days. When Whistler revealed the program was achieving 32 percent retention rates, the ski council worked to scale the program nationally. Whistler provided the creative designs and marketing plans and didn't ask for any royalties. "They just wanted the industry to grow," recalls Canadian Ski Council president Paul Pinchbeck.

In its first two years the council found that 40 percent of participants in Never Ever Days were minorities. In comparison, people of color comprise only 10 percent of all skier visits in Canada. "That program was specifically targeted to bring Millennials and new Canadians out to the slopes, and we see it working," says Pinchbeck.

"We have been successful with snow and currency advantages, and we have been able to attract skier visits. But the domestic market is declining," says Pinchbeck. "It's critical for us moving forward. The domestic market is with you, good or bad. They don't deal with currency issues or visa issues. We need a large robust domestic market."

"All our resorts are fierce competitors—and they should be—but we are maybe a bit ahead of the curve in working nationally on growth programs," Pinchbeck says. "Our resorts recognize that we are working to grow the entire sport. The concept of working together is not as new as it might be for the U.S."

"We have learned a lot and we have a good understanding about how our resort experiences can drive additional conversion, but the challenge is doing it in a coordinated fashion," he adds.

And like the U.S., new leaders are taking control of skiing in Canada, and everything is up for review. "The [old bosses] were the perfect people at that time, and now we are in a different time, looking at different solutions," says Pinchbeck.

Olympic Momentum
China also is making big strides in growing its ski scene. When the country announced its plan to bid for the 2022 Winter Olympics in 2013, the government promised there would be 300 million Chinese skiers, skaters, hockey players and winter sports fans by the time the Games arrived.

Since the country lacked a clear plan to reach that goal, the number drew some smirks. But for the last five years, China has stirred unprecedented growth in winter activities, including double-digit growth in skier visits.

Huge investment by the government certainly helps. Some reports show more than 800 ice rinks and 1,000 community winter sports centers either built, under construction, or planned to open before 2022. In southern China, more than a dozen indoor skiing facilities are under construction.

And it's working. A burgeoning middle-class has elevated skiing as the hot new trend. SUVs loaded with skis are fleeing the cities on weekends. Ski schools are full. Developers, buoyed by state-supported tax incentives and subsidized land prices, are selling ski condos, fueling resort infrastructure development.

"What we are seeing now—and this is certainly a benefit to the international market—is that many Chinese skiers are taking up the sport in China, but are choosing to take their money overseas where their dollar—the Remnibi—goes much further and the experience is far superior. This is a challenge that the venue owners need to get a handle on," says Justin Downes, whose Axis Leisure has worked to develop several ski resorts in China.

Downes says one of the biggest single moves to grow China's ski scene involves regional governments—including major cities like Beijing—installing winter sports as part of the public school curriculum. The government has begun accrediting coaches and maintenance and safety experts. And athlete training programs and development facilities are popping up nationwide. The goal, obviously, is to get some Chinese athletes on Olympic podiums in 2022.

"In North America there are quite simply too many barriers to entry, too many special interest groups, and too much bureaucracy to see such growth stimulation," Downes says. "But, like North America, growth does not continue without effort by all parties, and retention will absolutely be a major issue for China in the years following 2022."

Taking the Sport to School
Jeff Boliba, VP global resorts for Burton, has spent nearly two decades developing ways to make snowboarding more inviting through products and programs that easily hook new snowboarders.

He started by developing Burton's Learn to Ride and Riglet equipment, which enables kids and adults to pick up the sport quicker than ever. The initiative that's made an even bigger impact, though, is the Riglet School Program—especially outside the U.S. The program has spread to more than 100 schools in six countries.

Using free kits that include Burton's plastic Riglet snowboards, covered with Swiffer-type cloths and towed by instructors across gym floors, Boliba has introduced thousands of kids to snowboarding since 2013. New-school physical education teachers have taken the mantle and launched fundraising campaigns to ferry would-be-snowboarders from hardwood to snow. A program at eight elementary schools in Michigan led to more than 500 students, teachers, and parents venturing to a nearby resort to try snowboarding this season.

"I believe this is one of the most potent ways to grow any sport," Boliba says. "By going into schools and inspiring them and giving them a start, it's motivating teachers to find new ways to get budgets and fundraise so they can get to a resort. I think we are just scratching the surface right now."

In Australia, Boliba and Burton provided the learn-to kits to hundreds of schools, and now snowboarding is among 50 sports that grade-school students can choose to pursue as part of a national curriculum. Boliba says Canada is next in line for a groundswell of young snowboarders, with learn-to programs thriving in regional schools.

"I'm really excited about what we are doing in Canada and other countries. I would love to see it shepherded in the same way here in the U.S.," Boliba says.

"We can do this easily in so many different places, and we can offer it for free so it really breaks down the accessibility and price barriers," Boliba says. "We need to team schools with resorts and retailers so kids can make their next step and become snowboarders. Giving people this experience and giving them that joy, man, you are going to win—and they are going to come back and keep coming back."

A Consistent Theme
The flat growth in skiing is mirrored across most outdoor sports. For the last decade, there have been no significant gains in adults playing outside, and the number of kids who get outdoors is declining.

"The good news is that 50 percent of Americans do get outside. The bad news is 50 percent of Americans don't get outside," says Lisa Aangeenbrug, the executive director of the Outdoor Foundation, the philanthropic arm of the Outdoor Industry Association.

OIA's outdoor participation report shows that the more often younger kids get outside, the more likely those kids will grow up as outdoor enthusiasts. But it doesn't need to be complicated. The report shows that people are more likely to develop a fondness for outdoor play by easing into the woods—or onto the slopes—with short, inexpensive trips close to home.

In general, early introduction is vital. The wildly popular fourth-, fifth-, and even sixth-grade ski programs that offer free or deeply discounted skiing to those students are forging that next generation of skiers. "Reaching kids before fifth grade is the best time. It's before they start worrying about whether it's cool or what their friends might think or being afraid to try new things for fear of failing," Aangeenbrug says.

Just like the ski industry, the outdoor industry considers participation growth an essential pillar for the future. As the outdoor industry grapples with its newfound power as a political, cultural, and economic force capable of swaying public policy, growing the ranks of outdoor participants has become a more urgent priority.

"If 80 percent of us are living in urban and suburban areas and we are becoming more diverse, to even sustain our numbers is going to require some big changes and making sure we are welcoming and inclusive," Aangeenbrug says. "We need to think very broadly about what is the outdoors and how do people experience the outdoors and what can we do to meet people where they are."

For the outdoor industry, not unlike the ski industry, growing participation is key for economic health, equity, and the future of public lands in the United States.

"Does it matter how we get there? Not at all. But we all need to get there," Aangeenbrug says.
---
FRESH TAKE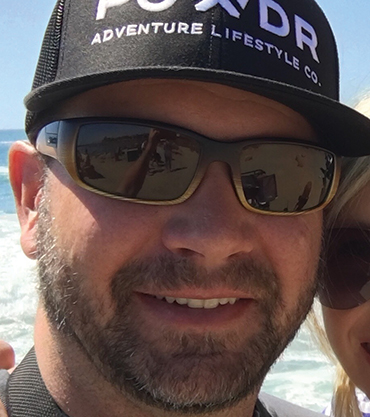 Nate Ellis, SAM Summit Series mentee, and Director of Guest Operations, Boreal/Soda Springs, Calif.

These are great ideas for a topic that I'm very passionate about. I have spent the last 15+ years at Boreal Mountain, Calif., hyper focused on this opportunity.

Around 2004, we noticed a gap in resort programing for children under 5. So we built Planet Kids at Soda Springs to offer unique programing starting at age two. It introduces families to snow sports through snow play. Recognizing the nuances of urban and largely multi-cultural visitors, Planet Kids allows the family to stay together. Flow and socialization are at the core of its success in creating skiers and riders. Families can set their own pace and choose their activities, with a single ticket to engage in snow play, skiing, and snowboarding. In the last three years, Planet Kids has averaged 14,000 participants per season. The percentage of participants who opt to try skiing/riding has risen from roughly 20 percent at inception to 62 percent during the 2017-18 season.

In 2011-12 we looked outside the sport for ideas and built Woodward Tahoe at Boreal. Our goal was to combine Woodward's credibility in action sports and Boreal's position as the best place to learn and to create something entirely new—a year-round business focused on youth discovery and development, where crosspollination of at least 12 different sports happens every day.

After 15 years, I don't believe there is a single solution. We need to continually innovate to keep up with the needs and expectations of our future guests and not be afraid to think outside the box. Maybe our answer lives outside of snow.