PODSAM LISTEN AND LEARN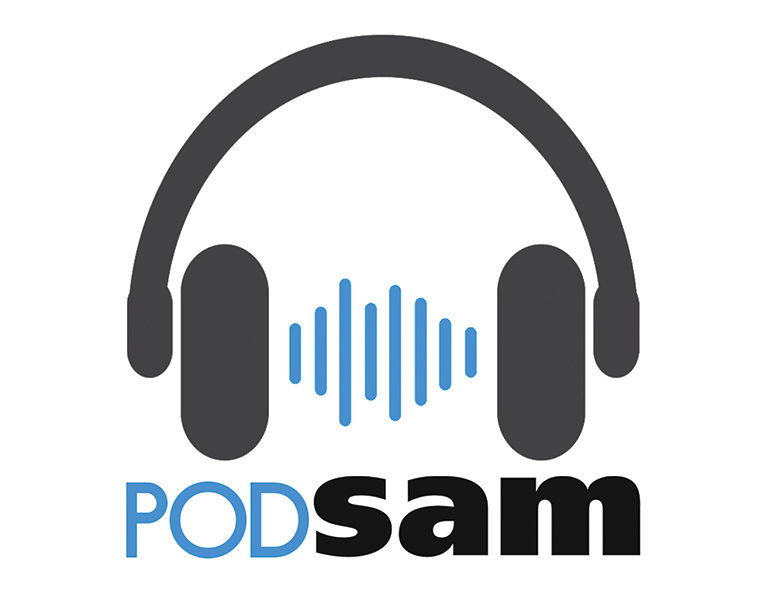 If you haven't explored the world of podcasts, now's the time for you to start. You name it, someone is podcasting about it. There are a handful of pods focused on the mountain resort industry, and we're proud to introduce the latest: PodSAM. And we're kicking things off with a series of six episodes, each featuring the actual dialogue from SAM Summit Series calls. This gives everyone a chance to hear the words of wisdom from some of the industry's most respected leaders.
As a reminder, the SAM Summit Series is a season-long pilot program for leadership development, where we create an ongoing mentor/mentee dialogue between industry heavy hitters and a group of up-and-coming leaders. Each monthly conference call covers a key aspect of management, with a pair of advisers sharing their insights and experiences for an hour with the group of 10 handpicked participants.
Starting in the January issue of SAM, we've included excerpts from previous calls, and have posted the transcripts in their entirety on saminfo.com. We hope you've enjoyed them. Now, you get to actually listen to the stories, tips, and knowledge shared by our panel of Summit Series advisers.
To create PodSAM, we partnered with Alex Kaufman, industry expat and producer and host of the popular Wintry Mix podcast. Between Alex's production and the captivating discussions of each Summit Series call, PodSAM is a must listen—and these six episodes are only the beginning. Be sure to subscribe on iTunes, Google Play, or wherever you get podcasts. Learn more at www.saminfo.com/podsam.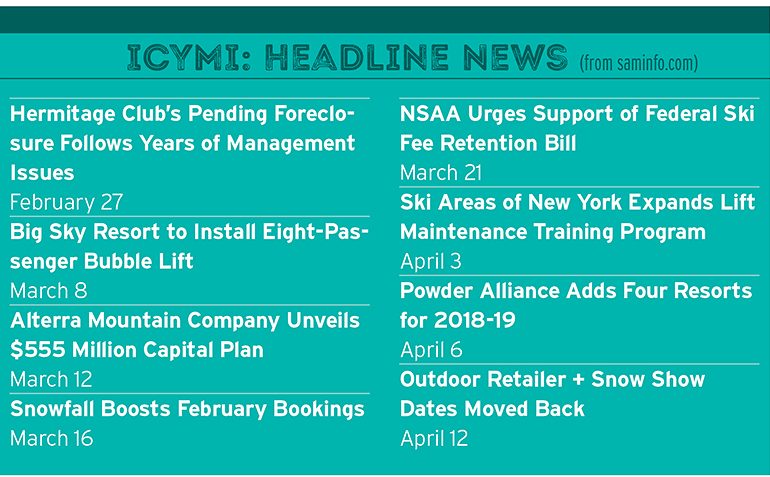 SHE SAVES
Junior patroller programs aren't uncommon, but female ski patrollers tend to be. A new program started by SheJumps Wild Skills is focused on introducing girls ages 8 to 17 to a day in the life of a ski patroller. SheJumps is an outdoor education initiative for young girls, with events "geared towards building life skills, empowering ownership and confidence through exposure to positive female role models, supportive communities, and the outdoors."
In its first season, the group held Wild Skills Junior Ski Patrol day camps at four major western resorts: Crystal Mountain, Wash., Sun Valley, Idaho, Park City Mountain, Utah, and Big Sky Resort, Mont. Each event is a full-day experience. Girls work alongside female patrollers and volunteers, who teach the participants a variety of mountain safety and first aid skills utilized by patrollers every day.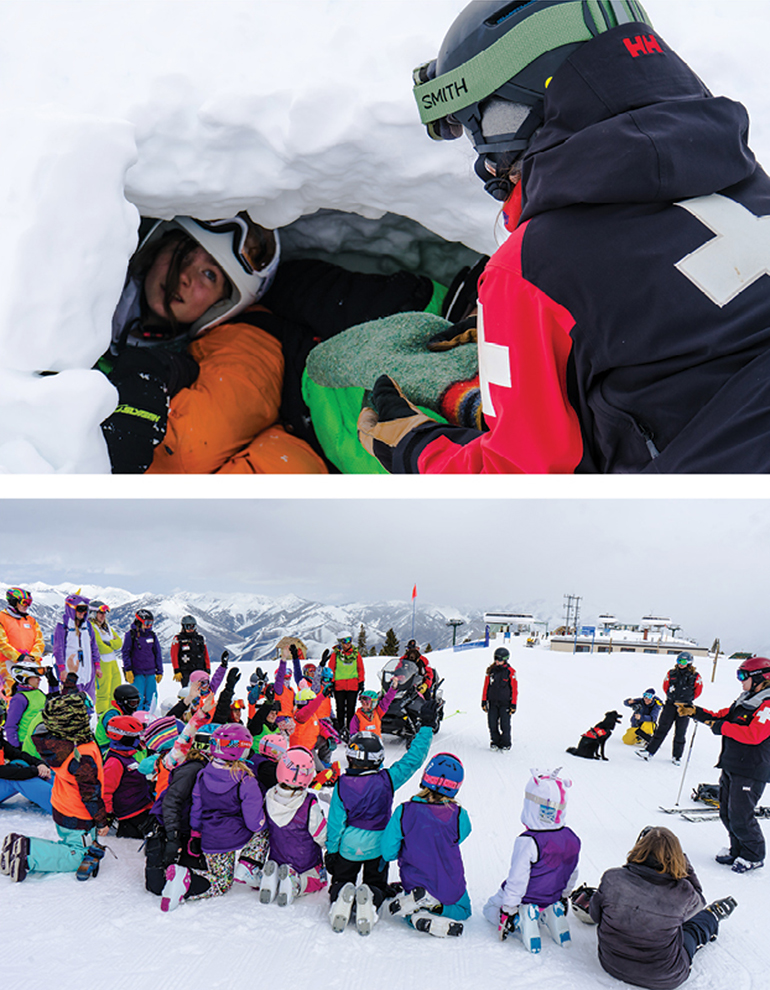 SheJumpers learn from Sun Valley ski patrollers. Photo Courtesy of Sun Valley Resort, Idaho, and Idarado Media.
Initiated by SheJumps Wild Skills director of youth programming Christy Pelland with the help of Crystal Mountain patrol director Kim Kircher, the program has been a tremendous success already. In fact, a second camp had to be added at Crystal because the waiting list was longer than the acceptance list.
Much has been made about the need to encourage females to join the ranks of the mountain resort industry, and with good reason. In general, females are underrepresented, especially in mountain operations roles. The Wild Skills Junior Ski Patrol day camp, with its fast start, is an example of how we can move in a more inclusive direction as an industry.
SEASON PASS BATTLE BEGINS
With Alterra Mountain Co.'s Ikon Pass replacing the MAX Pass, the season pass game has changed again. Several resorts have joined either Vail Resorts' Epic Pass or Ikon, either for advantage or to limit losses. Who will emerge victorious over the other—or will both succeed? And will independent resorts gain or lose in all this?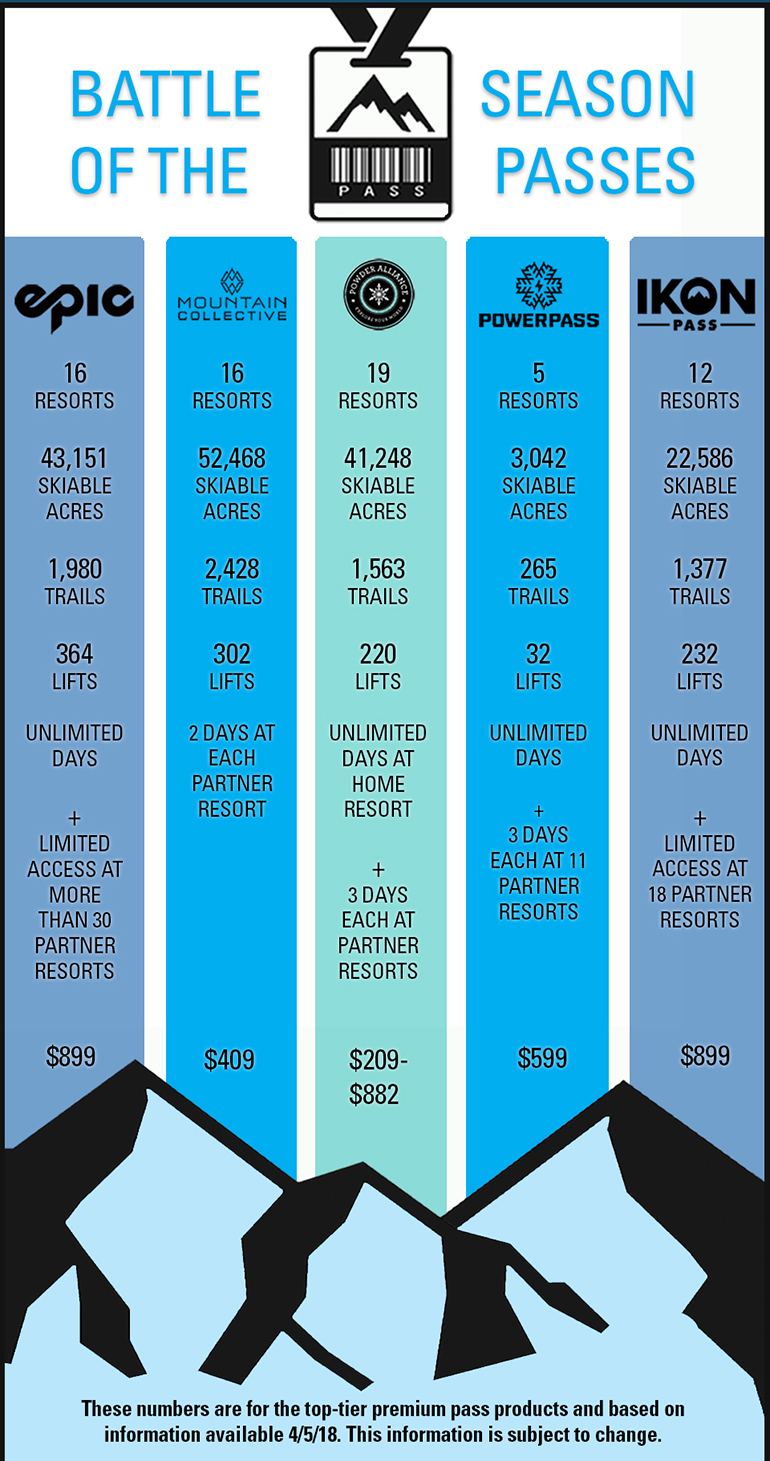 We highlight the five pass products here because they comprise some of the biggest examples of pass products that include benefits outside of their resort groups. To see the complete list of participating resorts and join the conversation, visit the chart online at www.saminfo.com.
So much remains in flux, if only because the big battle has just begun. In an exclusive interview with SAM (we'll have the full interview in the July 2018 issue), Alterra CEO Rusty Gregory said the Ikon Pass is selling "incredibly, incredibly well. I'd love to give you numbers but I can't. It's still too soon to tell where it's all going to end up. As prices change, volume goes up. We really won't know until next season, but we are pretty significantly exceeding our forecasts. But the forecasts were a guess."
And VR and Alterra are not the only players. The Mountain Collective and Powder Alliance remain intact, too, and both have gained members. Individual resorts are sweetening their offerings to customers, also. Again, from Gregory: "We are all forced to think differently, but at the end of the day that will be good for the consumer, because we are clawing and scratching for ways to connect with them better, in ways they want to experience mountains. ... If we keep doing this, you will see growth, and not just the regurgitation of market share."
MTS FORUM CONFRONTS INDUSTRY CHALLENGES
At a blistering pace during April 11-12, The Forum portion of the Mountain Travel Symposium at Harrah's in South Lake Tahoe, Calif., covered virtually everything skiing- and boarding-related.
"There are some people who believe that this industry is not a great industry for the future," said Kirsten Lynch, the CMO for Vail Resorts in the first keynote speech. The next two days were dedicated to sharing ways to prove that idea wrong.
Presenters and attendees came from all over the industry, and all corners of the globe—25 percent of attendees came internationally, from more than 35 countries—to showcase the value of in-person conversation and networking. Discussion topics ranged from predicting which countries not named China are best positioned to feed U.S. ski markets to the subtle and intricate nuances of social media promotion for your hotel or brand.
Breakout sessions with companies as diverse as Airbnb, Google, and Chute ranged from "Selling the World to Americans" to "Sharpening Sales Skills with Improvisation." In one of the six TED-talk-style evening presentations, MTB Parks founder Michelle Good provided a lesson on the potential of bike parks, noting there are exponentially more cyclists than skiers in this world.
Many themes—innovation, flexibility, teamwork—were reiterated throughout both days. Underscoring all presentations was the notion that working to preserve and grow the ski industry may not be comfortable, and that's a challenge to embrace, not fight.
As Canadian adventurer Bruce Kirkby, a writer and father who takes months-long backpacking trips in Central Asia with two toddlers, said, "being uncomfortable is necessary... fear points in the direction of greatness."—Dave Zook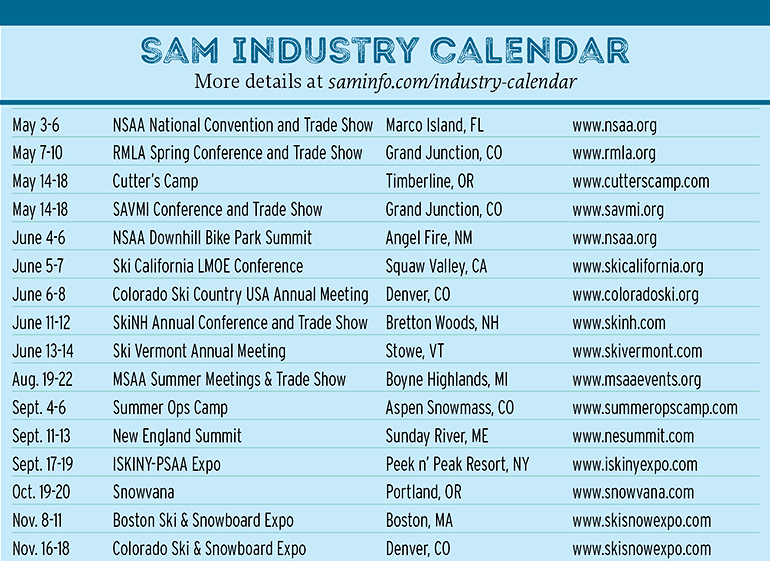 SUPPLIER NEWS
MAJOR CHANGES AT SNOW PARK TECHNOLOGIES
Snow Park Technologies (SPT) has gone through major changes. SPT founders Genevieve and Chris Gunnarson have left to assume roles at Powdr Corp (see People News, page 20). SPT has joined forces with CA Productions. Sarah Castaneda, formerly VP and GM of SPT, becomes the new president of SPT and CA Productions' Event Operations division. She continues to oversee the SPT brand, including management of all SPT projects and services.
EFFECTIVE EDGE, LLC Mike Bettera, formerly with SPT, has launched Effective Edge, LLC. The new company will focus on continuing the development of SPT's former mountain resort partners' youth and emerging market programs, including terrain parks, enhanced terrain, summer resort mountain biking, and all-season risk management.
IF EVERYONE SKIED, THERE WOULD BE NO WAR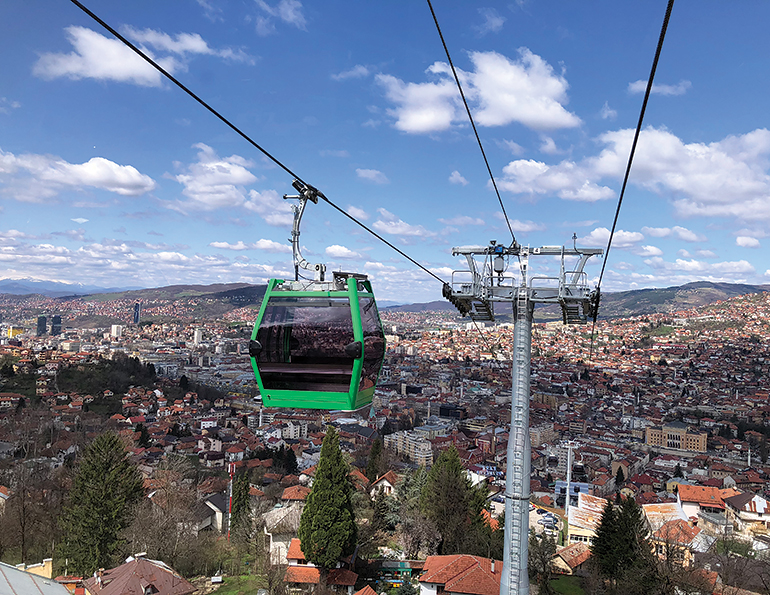 The new state-of-the-art gondola at Sarajevo replaces the original, destroyed in the Bosnian war.The ropeway to Trebevic, the local mountain of the Herzegovinian capital Sarajevo, was a symbol of the 1984 Olympic Games. The system was destroyed during the Bosnian war in the 1990s, along with much of the economy. Now, more than a quarter of a century later, a new Leitner gondola is bringing the mountain area back to life. Sarajevo's Mayor Abdulah Skaka and a Dutch patron, Edmond "Eddy" Offermann, whose love for his wife's hometown and mountain inspired him to donate $3.5 million to the reconstruction, made it all possible. The ropeway opened April 6, marking the end of one of the city's darkest chapters. Local musicians even wrote a song, "Trebevic opet silazi u grad" ("The Trebevic is coming back to town") to celebrate the occasion.
The old Trebevic gondola lift was located right next to the Olympic bobsled run and provided a superb view of the events. Between 1992 and 1995, the system was heavily damaged, and the surrounding area mined with explosives. After an arduous clearing process, the area was declared mine-free in 2010, and initial plans were made for construction/reconstruction of the ropeway.
The state-of-the-art, direct-drive, 10-passenger gondola rises from the center of Bosnia's capital. It rises 1,900 feet to the summit of Trebevic over a length of 7,070 feet and carries up to 1,200 passengers/hour. As in the glory days of the ropeway, five cabins wear the Olympic colors of red, black, green, blue and yellow.
AQUATIC DEVELOPMENT GROUP has hired Bruce Quay as chief operating officer. Quay served as ADG's executive vice president in the early 2000s, leading the company's manufacturing division. He returns after working with companies such as GE and Cookson Group PLC, specializing in leading efforts in manufacturing, distribution, and commercial services.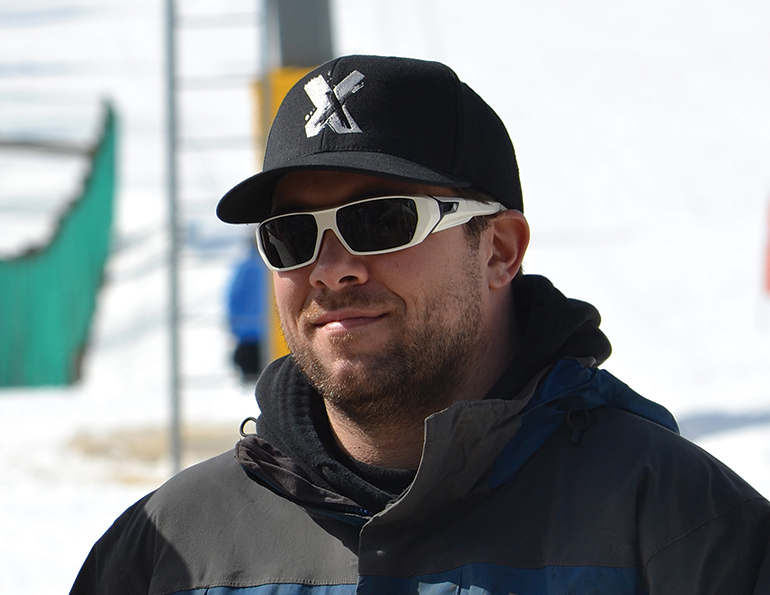 Eric KerlinPRINOTH welcomed Eric Kerlin as its snow grooming sales representative for the Southeast and Mid-Atlantic regions. Chris Weaver will be taking on the role of regional distribution center operations manager for the Far West region.
LEITNER POMA OF AMERICA, EAST has hired Michael Manly, formerly of Stowe Mountain Resort, as eastern general manager, sales and scheduling. Electrical engineer Sam Milles is now the LPOE electrical service engineer/technician. Jeff Cousineau, a 27-year veteran of LPOE, has been promoted to LPOE technical director in charge of service, training, and installations.
SENIORSSKIING.COM has named Roger Lohr cross-country and snowshoe editor. Lohr is the founder and editor of XCSkiResorts.com.
RESORT LOGIC, LLC and LEXANT CAPITAL CORP., have forged an alliance aimed at bringing capital solutions to the mountain resort industry. The alliance combines ResortLogic's suite of transactional consulting services with Lexant Capital's financing business.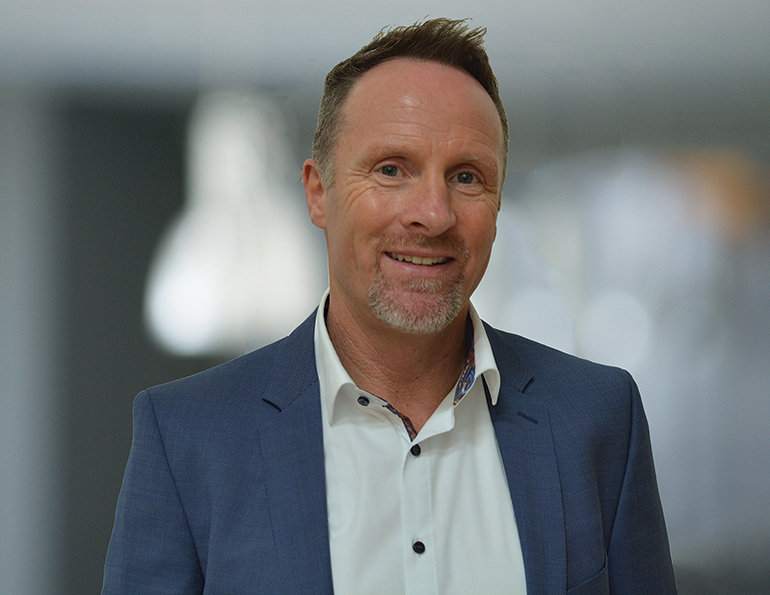 Stefan SpindlerKÄSSBOHRER ALL TERRAIN VEHICLES, INC. has appointed Stefan Spindler as its new president and CEO. Spindler was formerly the vice president of worldwide sales and marketing for parent company Kässbohrer Geländefahrzeug AG. He succeeds John Gilbert, who has retired after 21 years with the company.
PEOPLE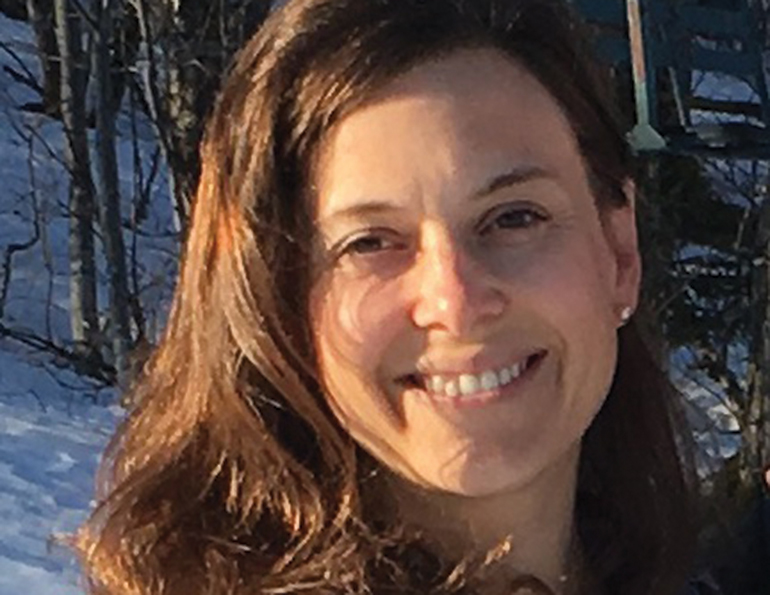 Lindsay DesLauriers, executive vice president of Bolton Valley, Vt.In the East, Lindsay DesLauriers has been named executive vice president and chief operating officer of Bolton Valley, Vt.
In the Rockies, Aspen Skico made a few moves with mountain ops personnel following the retirements of Aspen Mountain manager Peter King and Snowmass mountain manager Steve Sewell. Susan Cross moves from mountain manager at Buttermilk to mountain manager at Snowmass, Travis Benson rises from director of trails to mountain manager at Buttermilk, and Snowmass director of operations J.T. Welden takes over as Aspen Mountain manager.
Chris and Genevieve Gunnarson, founders of Snow Park Technologies, have joined Powdr Corp. Chris is now senior vice president of youth development, and Genevieve is vice president of Woodward brand and marketing. ... Ski Utah has promoted Hailey Klotz to content director. ... Sasha Rearick has been appointed head men's development coach for alpine ski racing by U.S. Ski & Snowboard. ... Taylor Ogilvie is now senior director of operations at Purgatory Resort, Colo. ... Molly Holmes is now director of CRM marketing for Alterra Mountain Company.
In California, Squaw Valley Alpine Meadows president and COO Andy Wirth is retiring after 30 years in the industry, eight in his current role. Alterra deputy general counsel Ron Cohen will serve as interim president and COO until a replacement is named.
AWARDS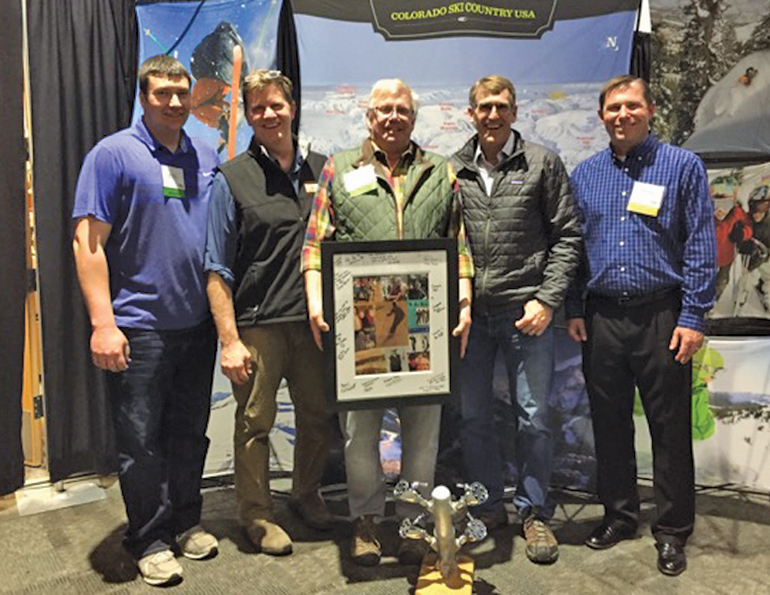 Rob Stott (center) with Ben Siefert, Ian Jarrett, Charles Santry, and Phil Van Why of HKD Snowmakers.Rob Stott of HKD Snowmakers received the Colorado Ski Country Lifetime Achievement Award. Stott began his career in 1970 at Hunter Mountain, N.Y., and was on the snowmaking crew for the 1980 Winter Olympics in Lake Placid. Rob joined HKD in 1995.
Propeller Media Works earned three Horizon Interactive Awards in Travel and Tourism for its accessible websites for Bear Creek Resort, Pa., H2O Waterpark, N.C., and Red River Resort, N.M.
OBITUARIES
Jane Fitzpatrick Pitman died at the age of 92. Pitman led advertising and public relations firm Pitman Communications, with clients including Cranmore, N.H. She served as publicist for the Harry Leonard Ski Shows, a role she continued for Bernie Weichsel and BEWI Productions. She was awarded with the National U.S. Ski Team Award for fundraising and the 18th annual BEWI Award.
Legendary ski coach and TV commentator Bob Beattie died on April 1. Beattie coached the U.S. Ski Team in the 1964 and 1968 Winter Olympics, co-founded the World Pro Ski Tour, and was well known as a ski commentator for ABC and ESPN. He was inducted in the U.S. Ski and Snowboard Hall of Fame in 1984. Beattie was 85 years old.
Southeast ski industry leader Grady Moretz Jr., died April 8 at the age of 88. Moretz co-founded Appalachian Ski Mountain, N.C., in December 1968. He also was an organizing member of the North Carolina Ski Areas Association, and served as president of the Southeast Ski Areas Association. Moretz was honored with Lifetime Achievement Awards from the National Ski Areas Association (2005) and the North Carolina Ski Areas Association (2015).
Jim Trepp, who launched several ski areas, died in February. Trepp's career started in Michigan, where he built and managed Pine Knob ski area. He was then part of launching Camelback and finally Shawnee Mountain, Pa., where a lodge bears his name. He was 84.