Table of Contents

GENERAL
Most Positive Negative Branding Campaign

Snowbird, Utah

Smartest Grassroots Marketing Effort
Seven Springs, Pa.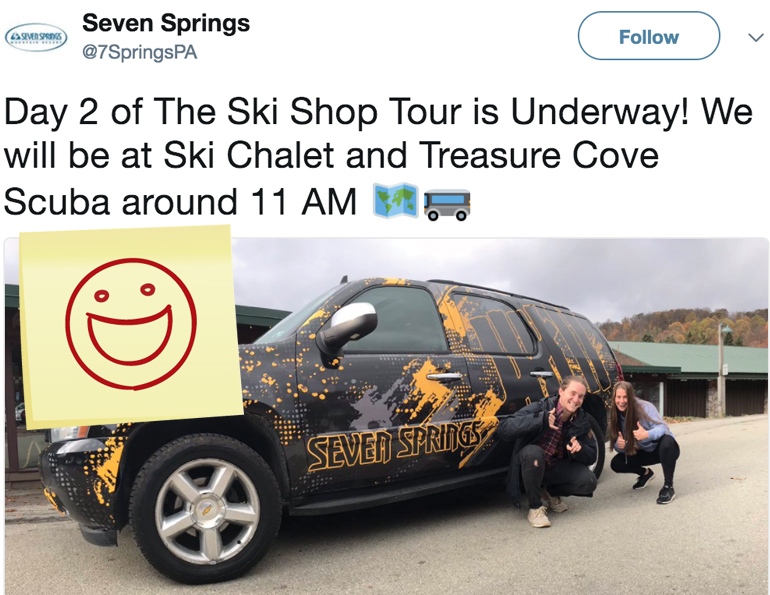 Ski shops are frequently overlooked or even vilified within our industry. Resorts have their own ski shops, so some may view in-market shops as competitors. But ski shops have always played an important role in the growth of skiing and act as a bridge between the mountains and the cities they serve. Seven Springs knows this. That's why, every fall, staff fuel up an SUV, plot a route that'd make a UPS driver sweat, and hit the road to show shops some much-deserved love. And the shops return the love, welcoming Seven Springs staffers with banners, food, swag, smiles, and shop-produced content singing the resort's praises. You want influential people to talk about your brand, and thanks to a little gasoline and elbow grease, Seven Springs has that dialed. —G.B.



Best Billboard
SilverStar, B.C.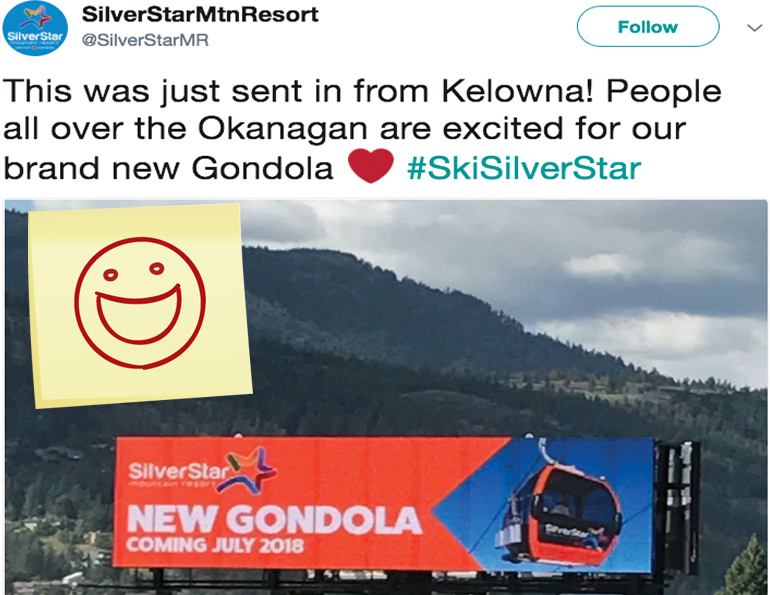 It's easy to try to do too much on a single piece of collateral. This is especially true for billboards. Their placement gives passing drivers only a few, fleeting seconds to consume the message. Even so, billboards can be very effective when done right. SilverStar got it right with a billboard that simply read, "NEW GONDOLA, COMING JULY 2018." No offers, no prices, no phone numbers—just a concise message that passersby could easily consume and remember. It also makes the most of the on-mountain investment SilverStar's new lift represents. Could it have offered a discount or given directions or shared a web address? Sure, but it didn't. And that's exactly why I think it's such a great message. —G.B




Worst Time to Host a Reality Dating Show
The Hermitage Club, Vt.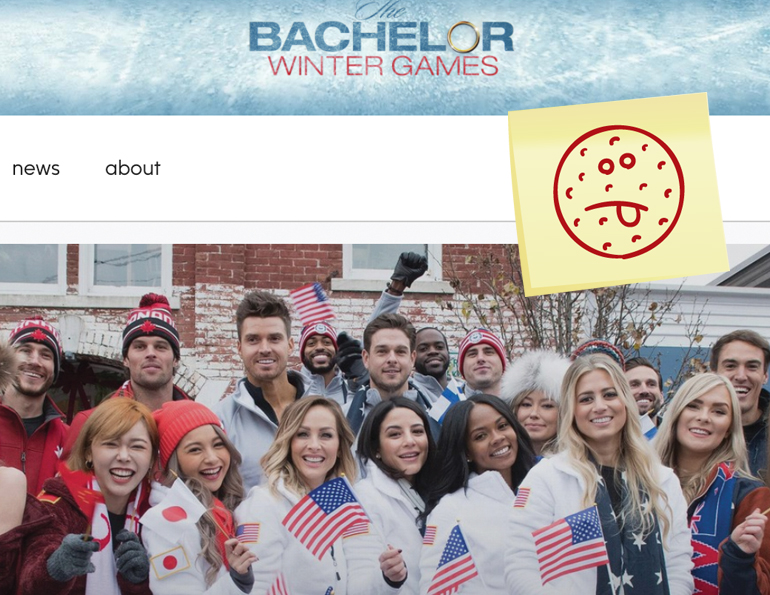 From the mountain that brought us high-end private club advertisements on Boston's trashcans comes a high-end private club promotion on ABC's "The Bachelor Winter Games." I get it, all press is good press, and The Bachelor has a huge audience. But is it The Hermitage Club's audience? I cannot imagine a family plunking down the kind of money it costs to join The Hermitage Club after seeing it highlighted on an often-mocked reality dating program. In addition, the timing on this was a little off-putting for me. Do we really need resorts participating in Olympic counterprogramming? The Hermitage Club should've made efforts to inspire folks to try skiing or snowboarding or anything active, instead of inspiring them to compete for love on television. The program was a success and the exposure was undeniably massive, so, good for them. I guess. —M.T.




Most Inviting Contest
Stoneham and Bromont, Quebec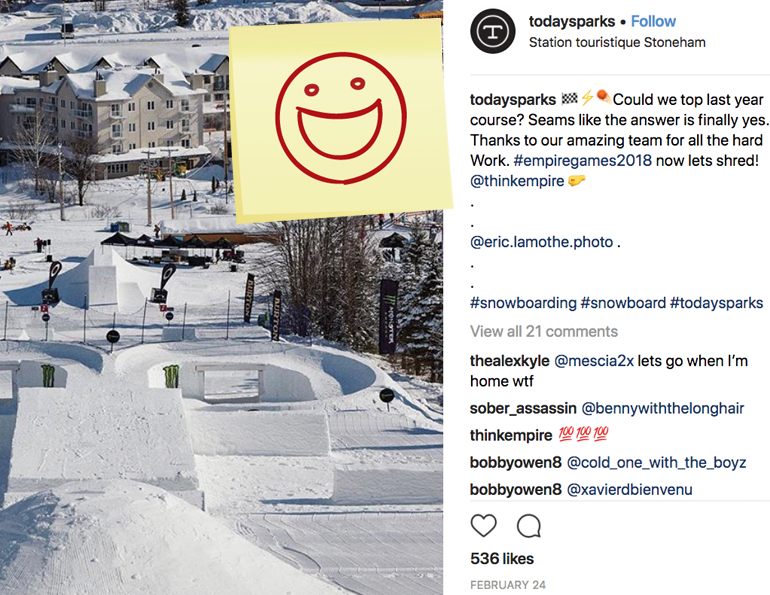 The past few seasons, Stoneham and Bromont resorts have partnered with a local snowboard shop, Empire, and terrain park builders Today's Parks, on the two-stop Empire Games—a contest like no other. The competition itself is a head-to-head race, but the event is welcoming to more than just competitors. Spectators are treated to a visually striking X-Games-esque course; a smaller setup designed for grommets to experience freestyle terrain safely; and a full snowboard demo open to everyone, providing the opportunity to try out next year's boards, boots, and bindings. Each iteration of this multifaceted collaboration between resorts, shop, and builders has resonated with riders and spectators alike, in addition to further spreading via social tags and widely shared post-event videos and photos. —M.W.



Bravest Political Stances
Sugarbush, Vt.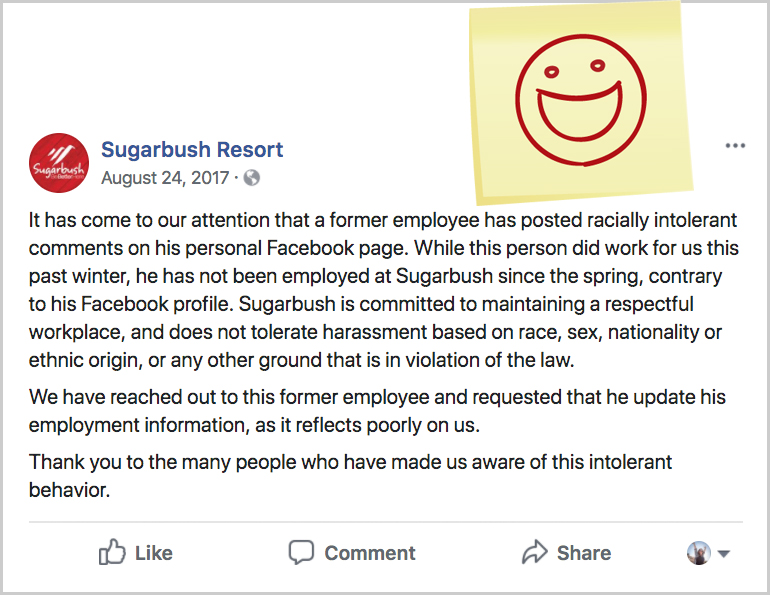 If you can take the heat (most can't), the quickest route to many eyeballs in 2018 is to take a stand on politics. In this light, Sugarbush has been willing to speak on two flashpoints that immediately penetrate the algorithms. The resort states unequivocally, and often, that climate change is real. The internet goes boom every time, thanks to the anti-science crowd. Taking it up a notch, Sugarbush directly called out a former employee who was racially spouting off on his personal Facebook page, where Sugarbush was listed as his employer. This naturally brought out some anti-ethnic profiles asking if Sugarbush would still accept money from white supremacists, and it devolved from there. Ugh, the comments. The resort knew it would happen, but still took its public stand and weathered the blowhards that followed. I have no idea if this is good for the bottom line, but I bet managers sleep well. —A.K.




Worst Attempt at Creating Urgency
Greek Peak, N.Y.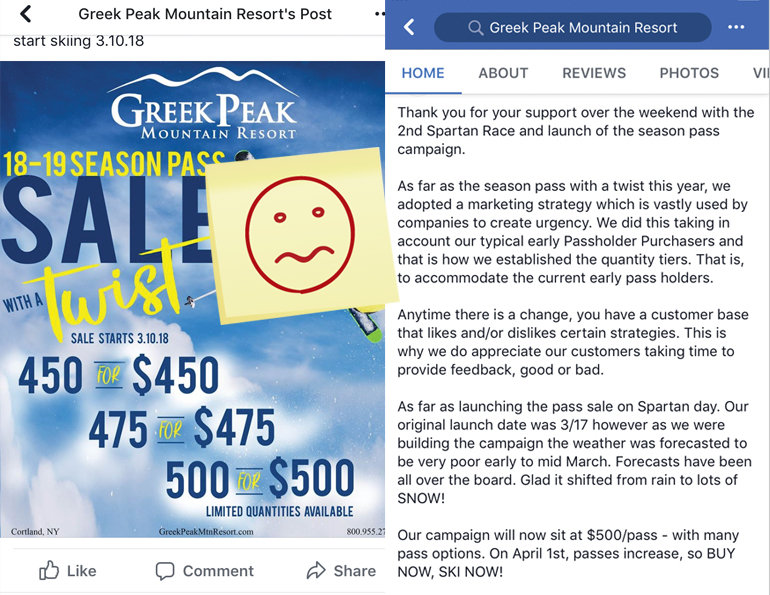 This year Greek Peak launched its 2018-19 season pass sale "with a twist." The twist was meant to create urgency: the first 450 season passes cost $450, the next 475 passes, $475, and the next 500 passes, $500. Bonus, the passes are valid for the rest of the 2017-18 season. I liked the sound of this. What's better than buying something and actually feeling as though you won it? However, a quick look at the Facebook comments on this promotion confirmed people weren't thrilled. They argued that anyone who commits to purchasing a season pass early should get the benefit of the lowest possible price, not just those who are ready to buy the second the promotion drops. Then it dawned on me: perhaps nothing is worse than purchasing something and feeling like you actually lost. Management responded by telling people the marketing strategy is widely used, and you can't make everyone happy. While true, Greek Peak should have tried. As it is, many customers remained upset. —M.T.



Best New Pass for East Coasters
Alterra Ikon Pass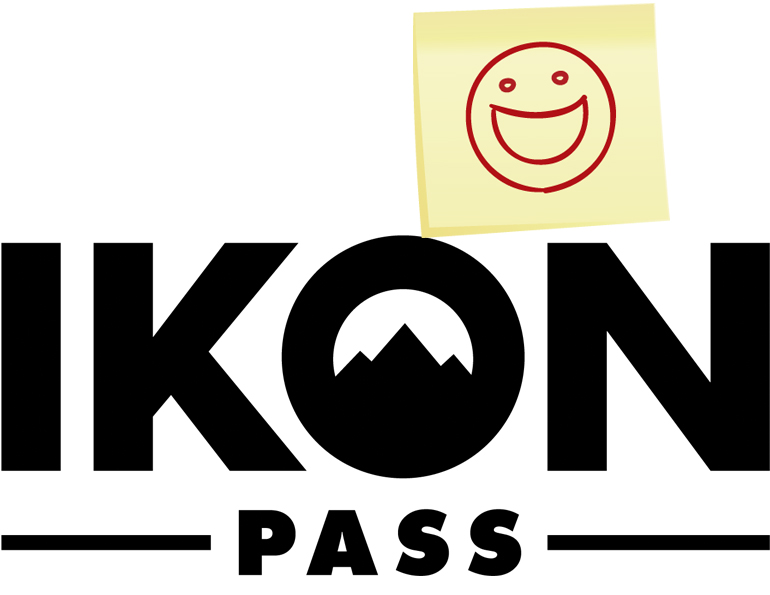 Multi-resort season passes are here to stay, but I have to admit, when I lived closer to a cluster of topnotch skiing options, I was a purest. I believed you should buy a pass for the mountain you love—and love it hard. Now that I have relocated and the majority of my family's skiing comes in the form of vacations or long weekends, I appreciate having options. If, like me, you live on the East Coast (or in California, I'm told) and you like options, the Ikon Pass is a huge win. There are a number of great resorts within easy striking distance for a weekend warrior, and you don't have to sacrifice the option of a trip or two out West. Listen, I know the Epic Pass also now has some East Coast options, but the best one is a pricey option if you plan on staying for the weekend. For families who ski the East, Ikon provides a bunch of great options that do not require you to pack your fur coat. —M.T.



Best Day at the Office
Mammoth Mountain, Calif.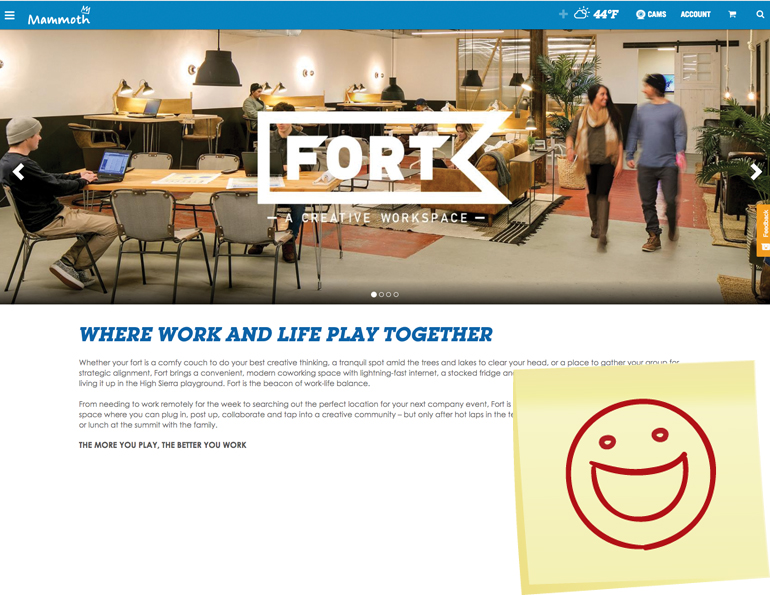 The lines between work and play have become blurred. When phones buzz with emails at all times of the day, and it's just as easy to call in for a meeting as to sit in a boardroom, why not spend your office hours working just a few steps from the slopes, if your job allows? Mammoth enhanced the daily commute for those who work as hard as they ride with The Fort, a cooperative workspace with two locations: one in the heart of Mammoth Lakes, and the other right inside the Mammoth Main Lodge, ski-in/ski-out. The Fort offers the best way to spend your lunch break—ever. You can work in the morning and grab a few gondola laps in the afternoon. Mammoth then added its Work + Play Membership, a 12-month plan that includes access to The Fort, a Cali4nia Pass for winter, and a lift and trail pass for summer, ensuring you can chase powder, shred dirt, and also finish your to-do list. Now that's work/life balance. —M.W.



Least Necessary Technology:
Digital screens on lifts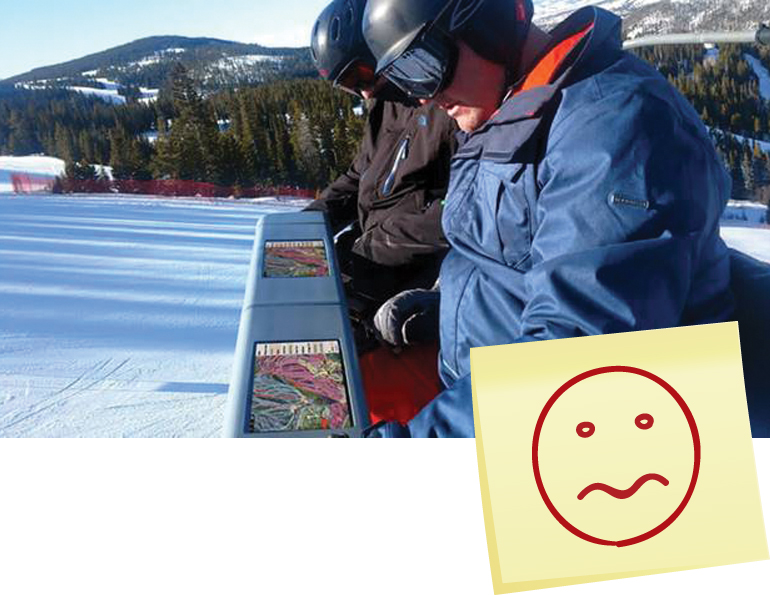 My gut reaction to hearing the news that Winter Park would be installing flat screens on the restraining bars of some of its chairlifts was despair. Have we really reached the point where even our most cherished outdoor activities involve unavoidable screen time? Can we no longer ride up the chairlift and simply enjoy the scenery, discuss our last run with our companion, or engage in casual conversation with our seatmate? Sure, the screens could actually be useful, with trail maps, real-time lift status, and weather forecasts. I've spent many a lift ride struggling to pull a paper trail map from my pocket with the wind trying to blow it from my frozen fingers. Still, for me, the benefits do not outweigh the costs (i.e., advertising). I hate to think that in a few years my children could instinctively look down instead of all around when they get on a chairlift. —M.T. https://www.adventuresportsnetwork.com/sport/snowboarding/coming-to-a-mountain-resort-near-you-chairlifts-with-digital-screens/



Best Powder Day Layaway Plan
Brighton, Utah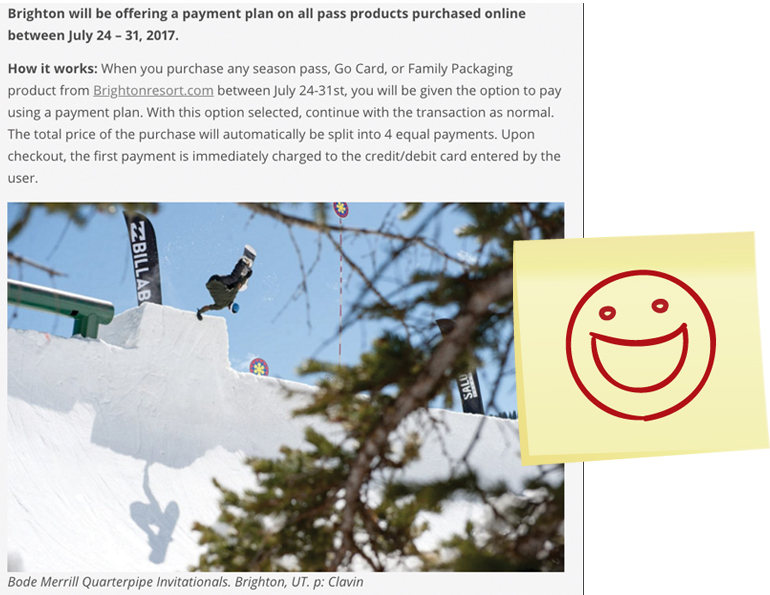 While a season pass to your local resort is worth its weight in powder days and park laps, the upfront cost can be a hit to your bank account, often pushing purchases to the last minute. Brighton found a solution and offered a clever compromise to its constituents last summer: it ran a one-week special on any pass product, allowing customers to utilize a payment plan to ensure they wouldn't have to miss any days on hill once the snow hit. In addition, Brighton's new Millennial Pass served up savings to the 26-30 set. The layaway-style offer, which brought in season pass sales mid-summer, was a success for both the resort and Brighton's skiers and riders, whose powder plans were secure long before the temperatures dropped for winter. —M.W.


Most Clever Opening Day Stunt
Snowbird, Utah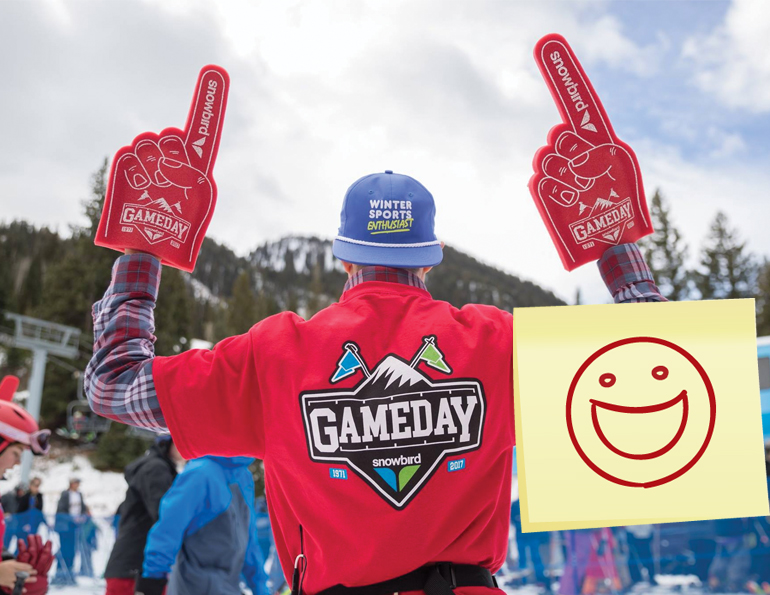 A few mountains get to bask in the media glow of opening first. First in the country, first in a region, first snowmaking test—any of those will attract television cameras and share buttons. What can the rest of us Thanksgiving weekend openers do to create a sense of anticipation and urgency? If you were Snowbird in 2017, you picked a theme. It was arena rock anthems and foam fingers replicating a professional sports kickoff event. The resort dubbed it "gameday," and while it didn't have the cachet of a "first," it made day one at Snowbird special, and got it some attention. Any mountain could cue up an idea from a list of similar knockoffs. Your opening day, no matter the offering or date, should be more than the first day you spin a lift. Some ideas: Set sail for winter (everyone's a pirate). Create a fake/funny holiday with rules, like festivus. Use 15 percent of food/drink sales on opening day and make it one huge tip to a local charity or to all staff. The list goes on… —A.K.



Worst use of RFID
Many Resorts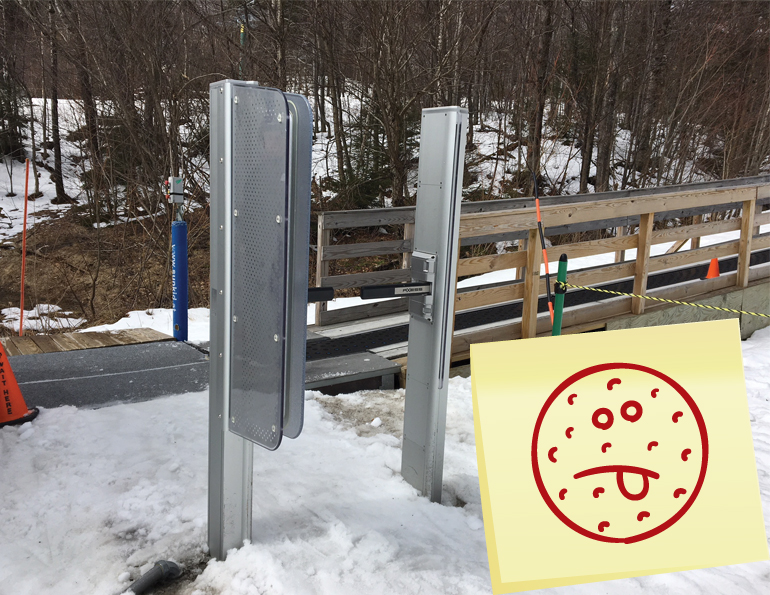 This is not a rant against RFID. This is a rant against placing RFID gates in front of your conveyor lifts if you are not also providing a conveyor-specific RFID card for free or nearly free. Prior to installing that RFID gate, countless local and visiting parents helped their tiny kids slide on snow for the first time at your mountain, usually for extremely short periods between naps, snacks, or tantrums. You were helping grow the sport. Now those of you with RFID sentinels blocking your carpets are thumbing your nose. I get that it wasn't intentional. It was an oversight. So fix it. Either remove the gates (you never had anyone checking tickets anyway) or leave the gate and make sure guests know how to get their free-ish "carpet only" RFID pass so your risk manager is happy. Problem solved for everyone. —A.K.


Most Sensible Partnership
Alterra Mountain Company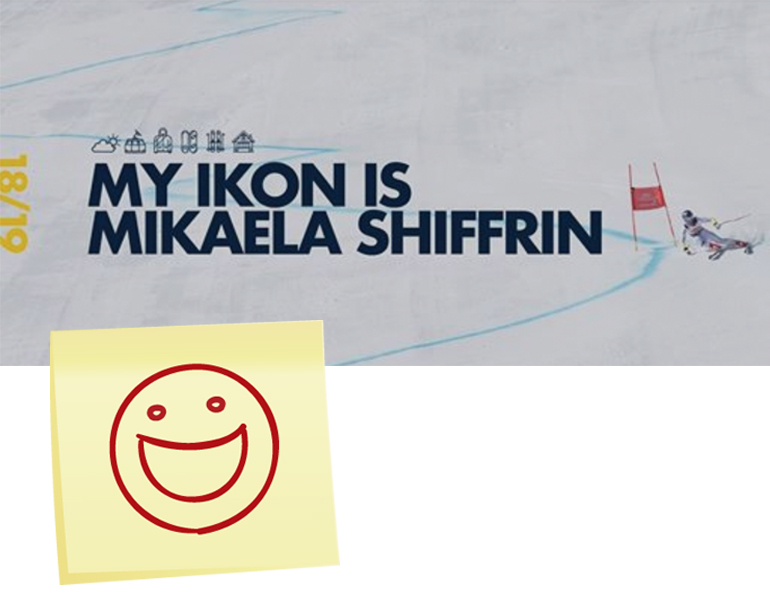 On the face of it, the teaming of Mikaela Shiffrin with the resorts of the Ikon Pass—just prior to the Olympics, no less—lined up perfectly. Both Lindsey Vonn and the Epic Pass have been around a while. Vonn is likely to retire prior to the next Olympics, and it's unknown if she'll remain as powerful a brand advocate for Vail in the years to come. Shiffrin is on the rise into the nation's consciousness, just as the Ikon Pass aims to do the same. Will Shiffrin star in viral promotional videos as Vonn did for Vail? She's been a bit busy lately winning medals, but one assumes the best is yet to come from this partnership. —A.K.


Best Passholder Campaign
Jay Peak, Vt.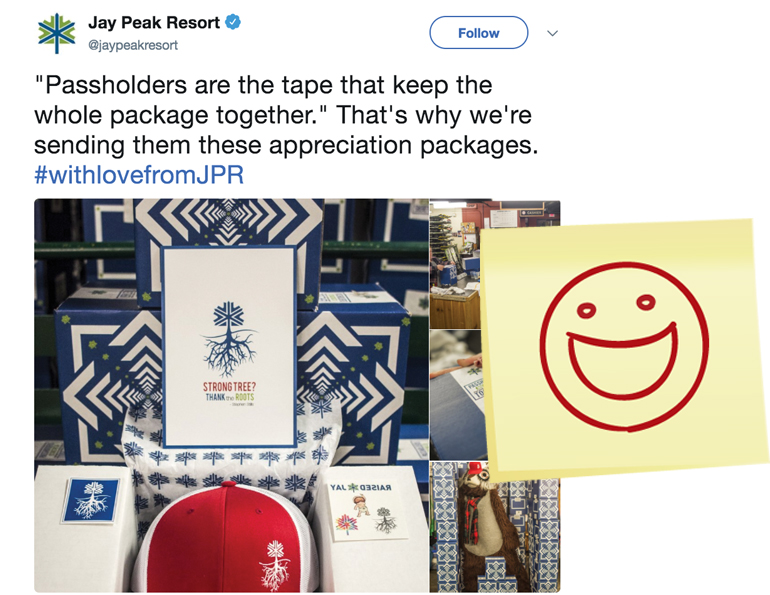 Passholders are to resorts what season ticket holders are to professional sports teams: a critical group of hyper-loyal customers. The difference is, sports teams are known to lavish their loyalists with freebies and perks and swag as a thank you for their dedication. Jay Peak decided to follow suit. So, as fall was arriving in the Northeast Kingdom, the team at Jay was filling box after box with goodies and thank you notes to passholders. The boxes were sealed with custom tape that read, "Passholders are the tape that keep the whole package together." The words "thank you" go a long way in any situation, but in this case, Jay took it a step further. When you think about marketing spend and the amount of loyalty and goodwill such a token of appreciation could earn, it's tough to see a better way to spend than this. —G.B. https://twitter.com/jaypeakresort/status/907344571960582144


Best Use of Snowless Ski Trails
Powder Mountain, Utah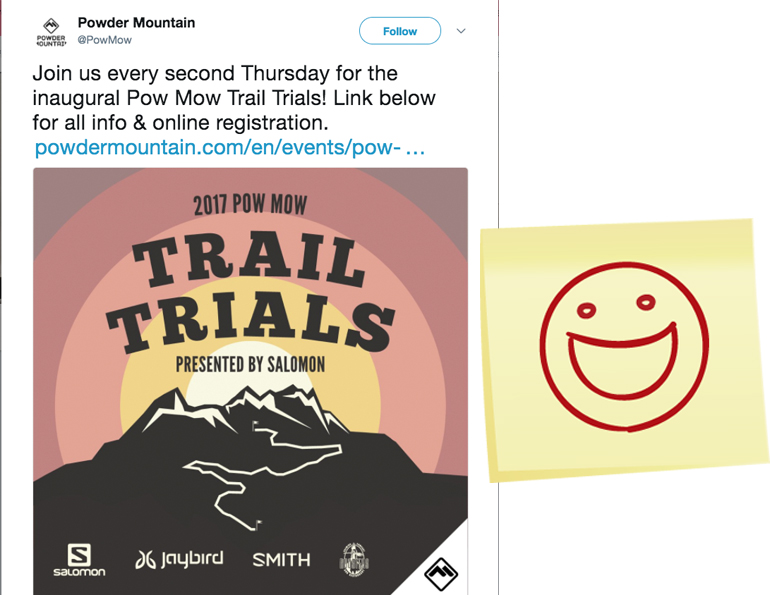 Skiers love the outdoors and the mountains, and love to wind their way through trails. So it's no surprise that many skiers love trail running after the snow melts. The problem is, however, despite growing interest in the sport, there are few opportunities for training, racing, and crossing a finish line. Unless you have the time and body for a 100-mile ultra, you're mostly outta luck. Powder Mountain recognized this, so it started a trail running series "for the rest of us" called Trail Trials, which also helped promote its new trail network. The manageable 5k course meandered through wildflower-lined singletrack high in the Wasatch. Runs were timed and had the all-important finish line, where tacos awaited the finishers. The result was a strong message of inclusion to budding trail runners, plus it served as a weekly showcase of the newest reason to visit the resort in summer. —G.B.


Best Resort-Branded Merch
Snowbird, Utah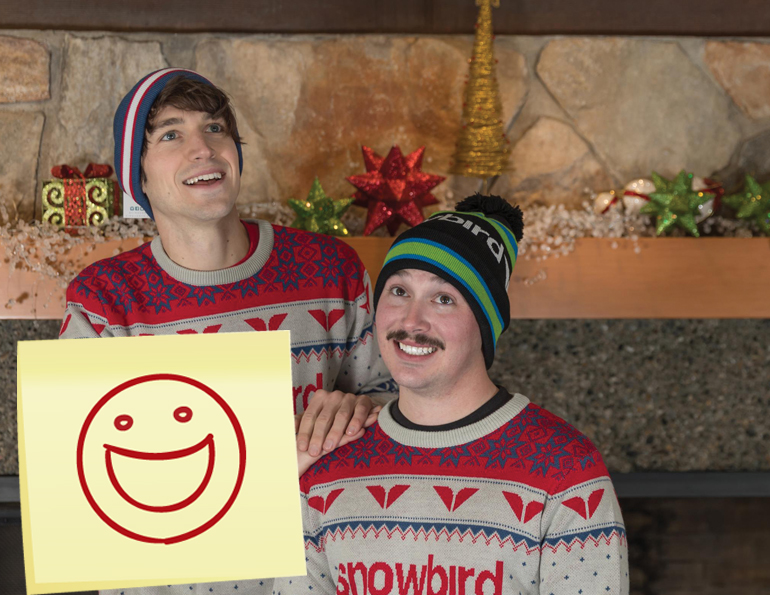 What we wear makes a statement. It conveys who we are, what we like, what we believe in, who we're rooting for, and where we ski/ride. And it's nice to see some resorts getting more creative and thoughtful, going beyond the "insert logo here" approach. I love Snowbird's branded apparel. For me, it started with the shirt that snarkily reads, "Snowbird Marketing Gave Me This Shirt." Big, white helvetica letters (on brand with Snowbird's typeface, might I add) across a subtle, gender neutral heather gray, with the Snowbird logo on soft, high-quality cotton. It screamed "cool," and if you had one, you were in the club. And Snowbird's holiday ugly sweater—which is not ugly at all—is perfect. The photo collection to promote it was hilarious, yet almost felt like it was out of a fashion catalog. Snowbird has taken a page out of creating a YouTuber apparel or merchandise collection, or as the Millennials call it, "merch." And that's a good thing. —H.O'B.


Best Powder Day Snack
Aspen Snowmass, Colo.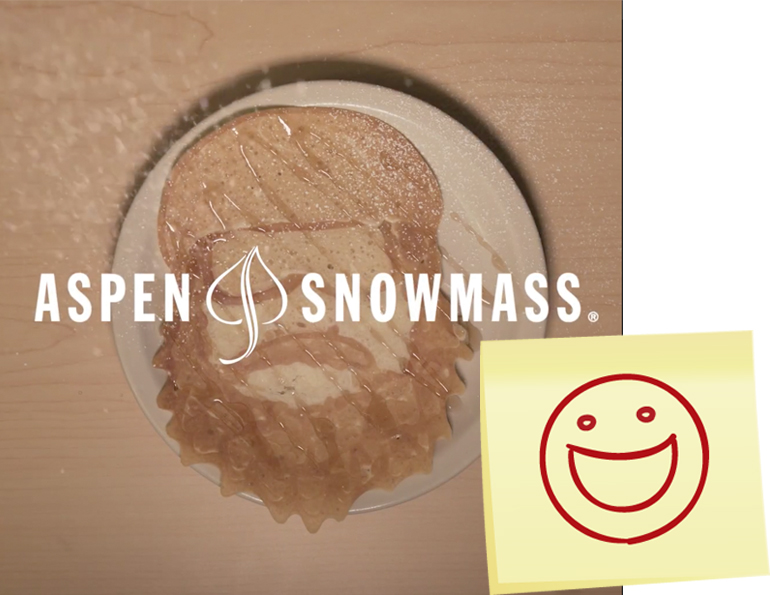 Skiing and snacks go hand in hand, and nothing works up an appetite more than a powder day. It's as if Aspen Snowmass heard the hunger pangs growling in locals' stomachs. So, every time it snows more than eight inches, the resort doles out Powder Pancakes. If that wasn't awesome enough, the videos used to promote this campaign are excellent. Produced in the vein of Tasty, Delish and other viral food recipe videos circulating the internet, they show how the pancakes are expertly created in the shapes of different winter-related themes. The videos themselves are shareable snacks that are visually interesting and appealing, and so different from what you're used to seeing from a ski resort. I might have to carry nips of pure maple syrup at all times, you know…just in case. —H.O'B.