Table of Contents

VIDEO








Best Statement Campaign
Aspen Snowmass, Colo.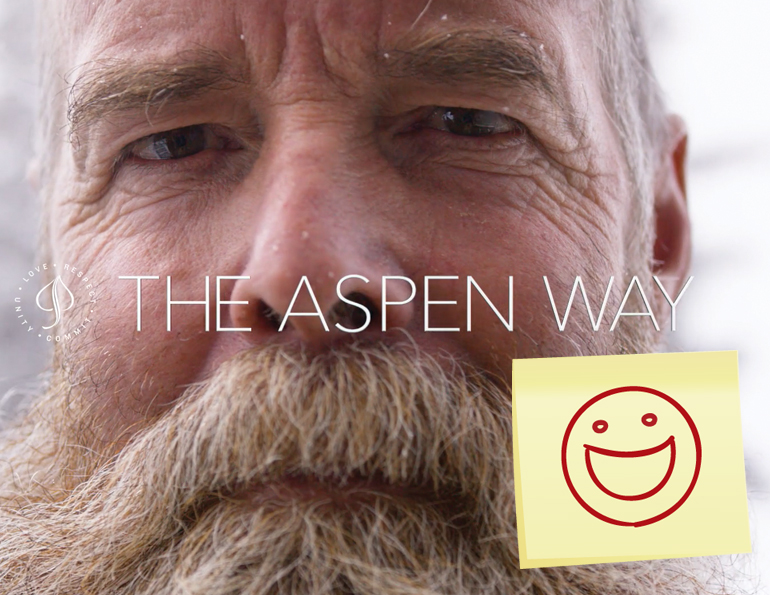 In a divisive online culture, it's easy for resorts to play it safe and stay on the sidelines. But Aspen, known for taking a stand on issues, had other ideas. To not just take a stand, but build its brand on it. The four words it chose—Love, Respect, Unity, Commit—aren't vague odes to whatever ideals the reader attaches to them, but specific statements on big issues. They are affirmations that Aspen holds certain values and it isn't backing down. Were people offended? Absolutely. It is 2018, after all. But the resort also gave its community a flag to rally around, and rally they did. Employees', guests', and community members' voice of support quickly drowned out any negativity. Not every mountain can or should take a stand like this, but it works for Aspen. Christian Knapp, SkiCo CMO, called it "the antithesis of vanilla marketing." At a time when vanilla is easier than ever, that's exactly why it's my favorite campaign of 2017-18. —G.B.



Best Use of Elves
Pebble Creek, Idaho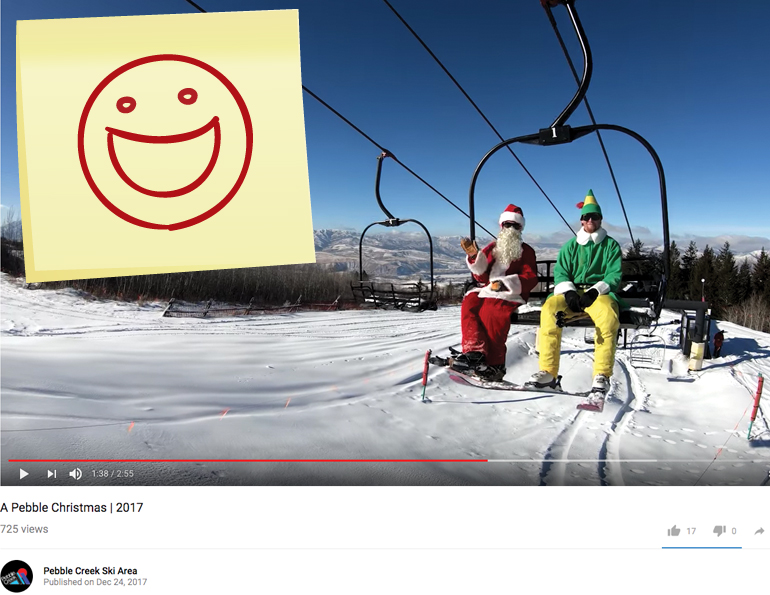 Need to crank out some pre-Christmas video content? Think that getting the intern to dress up in a Santa costume and ski around will be just the ticket? STOP. This is the lowest common denominator of holiday video. It's been done and will be done until the end of time, and your audience is less impressed every year. Unless you can arrange 200 out of control Santas skiing at the same time (which has also been done), or can make your office dog ski in a Santa outfit, it's time to at least add some characters to the mix. Pebble Creek's pre-holiday video isn't a mind-blowing production, but Santa's taking park laps with one of his friendly elves. So, for next season's pre-holiday video, please choose some similarly new characters. Thankfully there's plenty to choose from. If you must include Santa, get creative. Put a patroller in a Santa suit and let him practice a lift evac, but he's really practicing going down chimneys. Less skiing Santas, more Christmas spirit. —A.K.




Most Abusive Use Of 100% Pure Maple Syrup
Killington, Vt.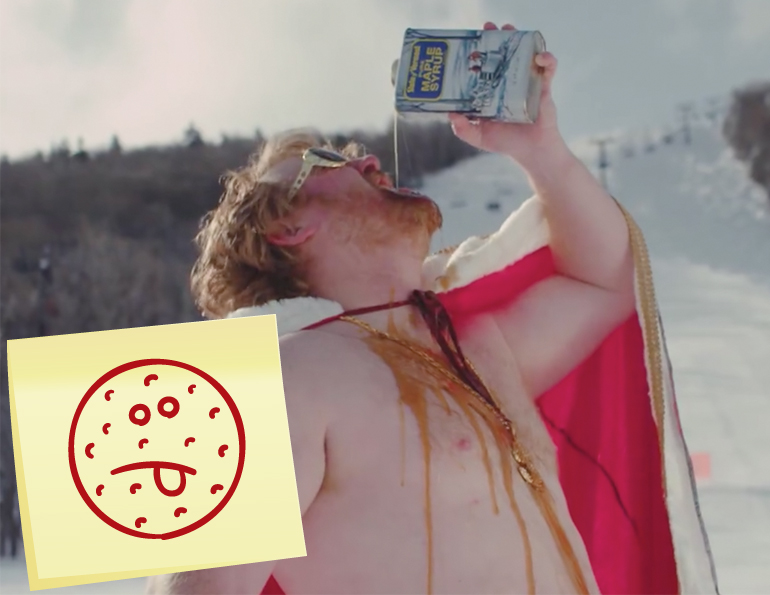 Killington's King of Spring is one of my favorite resort characters. His bare-chested bravado and, shall we say, niche sex appeal is usually something we appreciate, laughing both with and at. However, this spring, Killington may have taken it a bit too far when the King poured 100 percent pure Vermont maple syrup down his bare body. Up close. In slow motion. It definitely got people talking—and some people dry heaving. So if it was shock, awe, and engagement they were after, it definitely worked. But will any of us have pancakes…ever again? Questionable. —H.O'B.




Best Commuter Marketing
Ski New Hampshire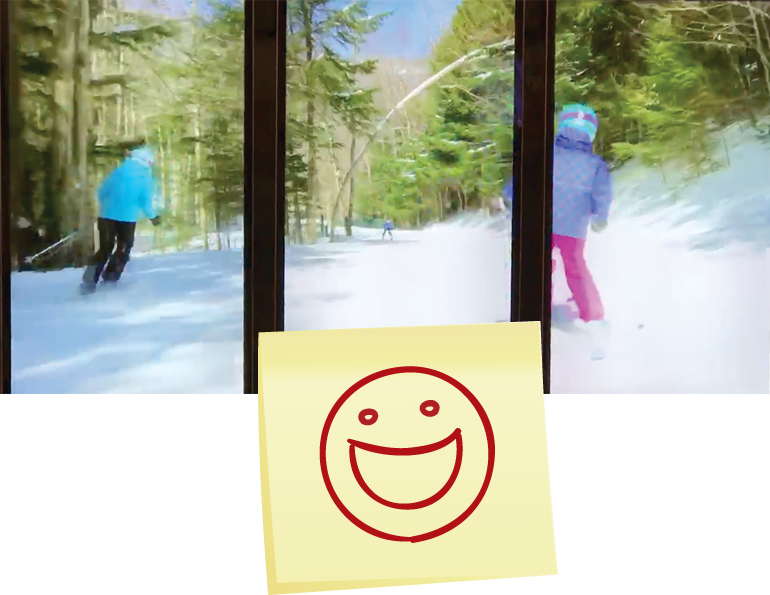 Enticing commuters waiting for the subway with a skiing video broadcast on the station wall is like picking low-hanging fruit. There are very few places Boston's Green Line will take you that are as fun as hitting the slopes in New Hampshire. What struck me about this ad, though, was my young son's reaction. You see, we were going somewhere fun: the New England Aquarium. He had been looking forward to it for weeks. Suddenly, he would rather go skiing and, no offense to the fish, but I was on board, too. I think the success here was in the video's simplicity. No crazy tricks, no waist deep powder—just a family out skiing for the day. It all seemed so attainable. Even better, the video featured kids actually skiing. This was a refreshing approach. —M.T.




Best Snowfall Update Videos
Mammoth Mountain, Calif.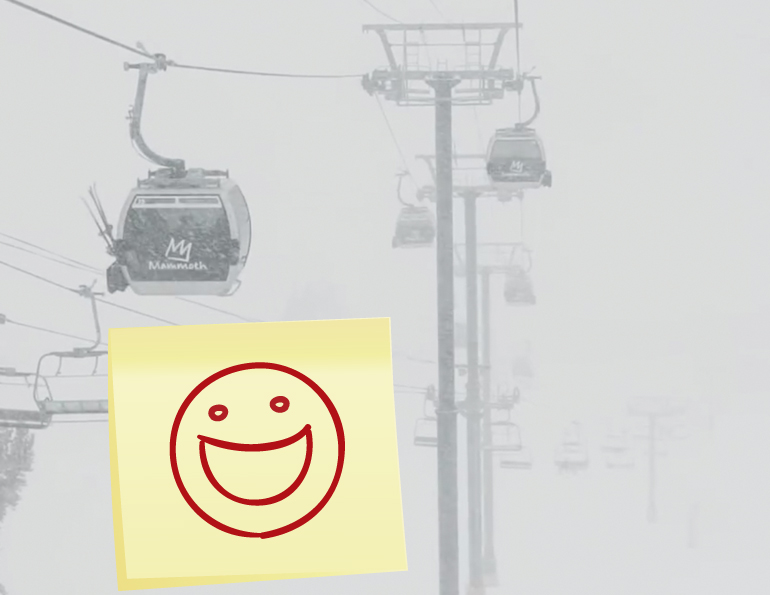 Snowfall is the most unpredictable marketing tool in our business. And because we can't strongarm nature into dropping it from the sky whenever we need a kitschy Facebook or Instagram post, we NEED to capture the magic when it happens and share it quickly, efficiently and beautifully. Mammoth Mountain does this, and has raised the bar when it comes to snowfall porn. Mammoth produces super high-quality snowfall reels that get pushed out almost as they happen. These timely vignettes do everything they're supposed to and more: convey it's snowing, raise the stoke level to all-new heights, and increase social engagement like crazy. These videos are why Mammoth is always part of the conversation whenever California as a whole is talking snow. —H.O'B.



Best Resort Video Production
Whistler Blackcomb, B.C.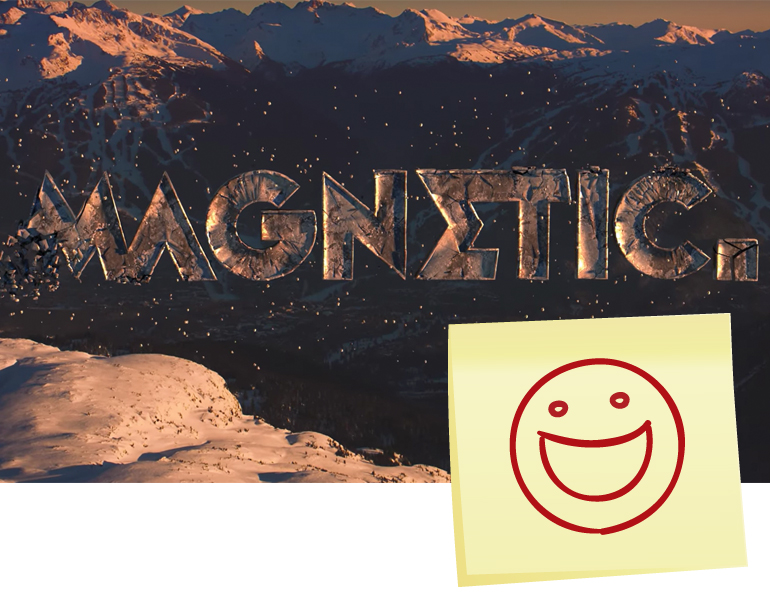 As skiers, we've been trained to expect ski movies to hold our attention by showing a broad variety in terrain and skiing. To achieve that, ski movies are often filmed in dozens of locations across the country and globe. Whistler Blackcomb, with the help of Origin, its marketing agency, wanted to play to that expectation and prove that its terrain is so incredible and its locals so talented, that an entire, full-length ski movie—rivaling the traditional fare—could be filmed without stepping foot outside of the resort's boundaries. And it worked. The film, titled "Magnetic," leaves skiers wide-eyed and saying, "This was all filmed at Whistler? Whoa!" And 200,000 views later, it provided some powerful marketing for this iconic brand. —G.B.



Best Recruiting Video
SilverStar, B.C.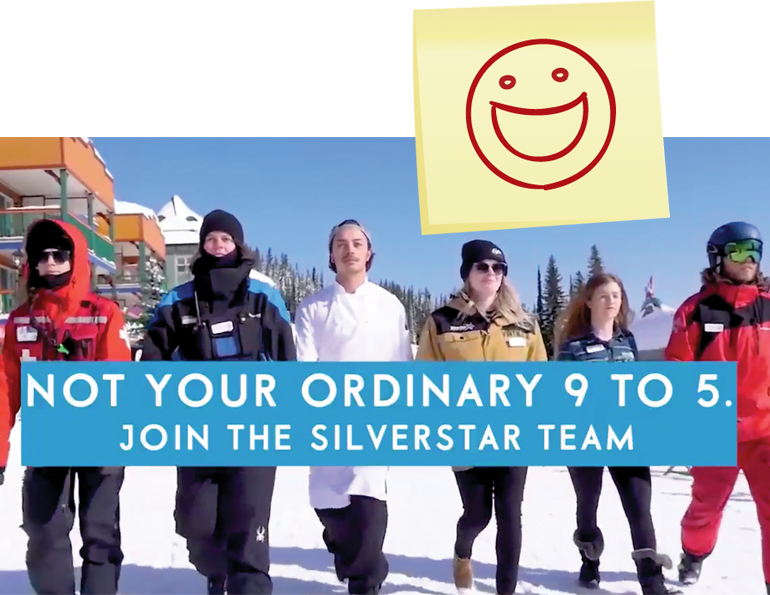 Working in the ski business isn't necessarily a hard sell: ski for free, get cheap gear, work outside, and collect all the stickers your laptop can handle. Where do I sign? But even with all of those undeniable perks, I love when resorts see their recruiting efforts as a creative marketing opportunity. There have been quite a few solid digital campaigns that have circulated this season, but it was SilverStar's that set the bar with this unique, hilarious and very well-produced video. It does a great job highlighting all of the resort departments available, while sneakily marketing its offerings through an entertaining, well-scripted and fast-paced video. I watch this, and I immediately get familiar with and appreciate the resort's culture—I'm in. —H.O'B.



Best Use of Time Lapse
Mammoth Mountain, Calif.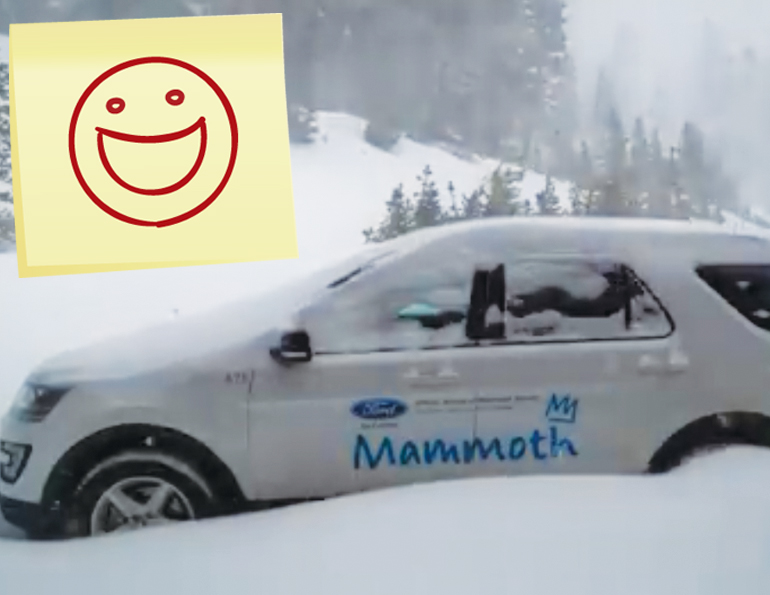 If you have ever had any doubt in the magic of #MammothMarch, it's time to start believing. Cali didn't get much snow during the first few months of the 2017-18 winter, but as soon as the calendar flipped to March, the storms began rolling into Mammoth Lakes. Following a massive storm, the resort released a 30-second time-lapse video of a Mammoth-branded Ford getting buried in snow before the camera itself gets completely blocked with fresh white stuff. The message was simple: the snow is back. And the message resonated: in less than 12 hours, the video reached 100,000 views on Facebook. —M.W.


Best Resort Update Video Series
Mountain Creek N.J., Sugarloaf, Maine, and Mount Snow, Vt.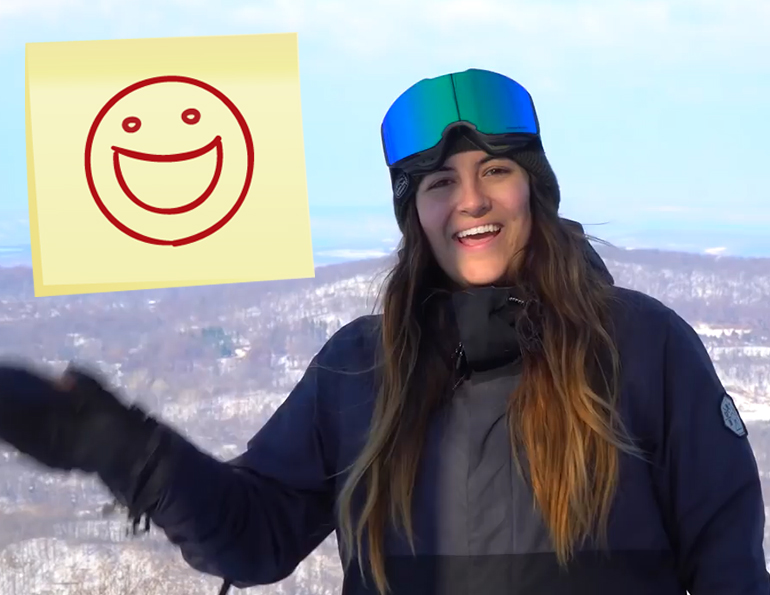 Whether your skiers and riders are in the 100-day club or visit once or twice a season, guests develop a relationship with their home resort, and video updates are some of the most valuable ways to connect with your fans. Over the last 10 years, the snow-reporter-hosted video series has become a staple. Three resorts that do this consistently well are Mountain Creek with "Wackie Jackie" updates, the "Mount Snow Minute" with Kelsey King, and Sugarloaf's "On The Snow" with Noelle Tuttle. All feature high-quality video production, and each host does a great job on camera, serving as a recognizable, trustworthy, and approachable brand ambassador. This kind of regular communication extends the reach of the daily snow report narrative, as well as the resort's voice overall. Watching one of these video reports is like checking in with a friend, and that's a great resource to have. —H.O'B.


Best Real-Time Avalanche Safety Updates
Mammoth Mountain, Calif.
It's not called Miracle March for nothing. This spring, California saw some incredible snowfall totals, ranging anywhere from 4-8 feet in one storm. Naturally, skiers and riders rejoice in the bottomless powder available to them inbounds at their favorite California resorts. However, that much snow accumulating that fast comes with its risks and hazards. On March 3, Mammoth was performing routine avalanche mitigation when a slide occurred inbounds. Mammoth took to Facebook to post regular updates throughout the day beginning around 2 p.m., ending around 7:30 p.m., with each update providing more details, context, and explanations about the situation. Luckily, no one was injured in the slide, and Mammoth's complete and timely transparency was widely appreciated by its guests and fans. —H.O'B.


Best use of sound
Jay Peak, Vt.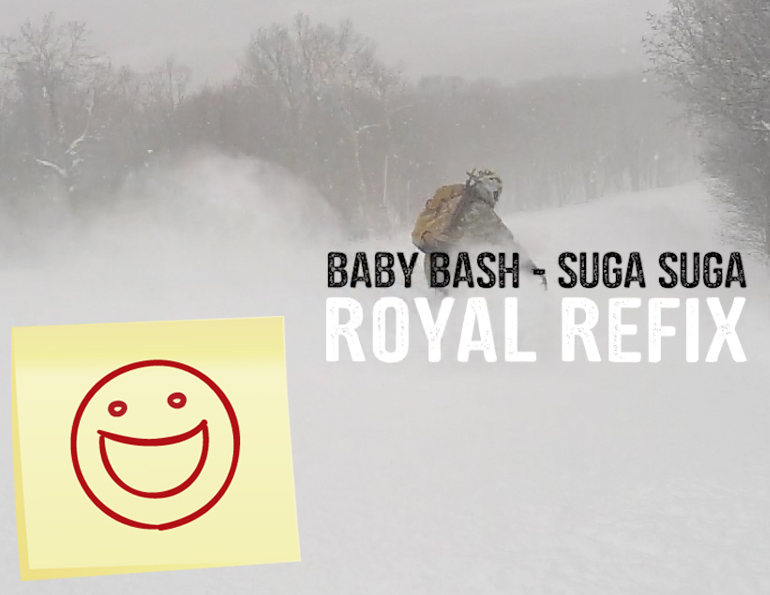 As a semi-pro podcaster, I'm constantly amazed at what legit pros are able to accomplish with sound design. Our industry cranks out a lot of ski edits. Most of them have music, some of them have voice-overs, and some have occasionally appropriate natural sound. Almost none have used narrative, crafting soundscapes in short shelf-life conditions edits, until Andrew Lanoue had to find a way to keep topping himself at Jay Peak. Ninety seconds of ski footage can be a story. It can have an arc. It can have a beginning, middle, and conclusion. If it does, it will make a greater connection with the audience, which causes more people to click share. Pow shots are fine, but pow shots arranged in a way that also tells a basic story stand out in a world where your 20 neighbors are also dropping pow shots. Go watch Jay's most popular edits from 2017-18 to see how it's done. —A.K.



Best Use of Social Media Videos
Mountain Creek, N.J.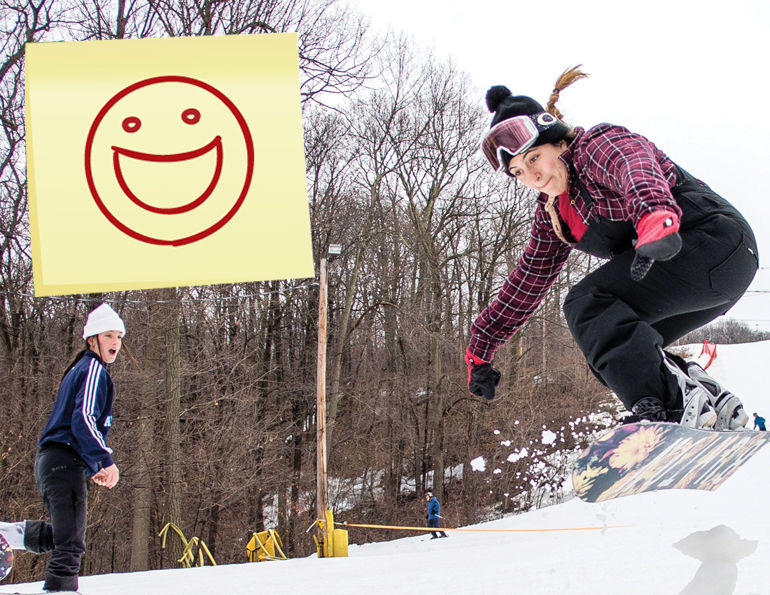 Mountain Creek hit the bullseye with its entertaining and informative Wacky Jackie videos. Each week, Creek released a new update video on Facebook (garnering a few thousand views each on FB alone) featuring marketing maven and lady of the mountain, Wacky Jackie. Not only is Jackie's charismatic on screen personality appealing, but her updates span the interests of Creek's customer base. Jackie riffs on storm systems and snowmaking, provides park reports, and dishes information on a variety of upcoming events whether they're geared toward weekend warriors, families with young groms, first-timers, park rats, lodge lizards, or everyday guests. The result was high engagement and communication across Creek's entire constituency. —M.W.