SAMMY Leadership Award 2021 honorees embody many of the mountain resort industry's hallmarks: creativity, work ethic, entrepreneurship, selflessness, and involvement. The class of 2021 includes: Katie Brown, an involved mentor, promoter, and champion for female leaders; Robert McClendon, a coach and jack-of-all-trades; Jon Schaefer, an innovator for the greater good; and Christian Théberge, community ski area resuscitator and industry contributor.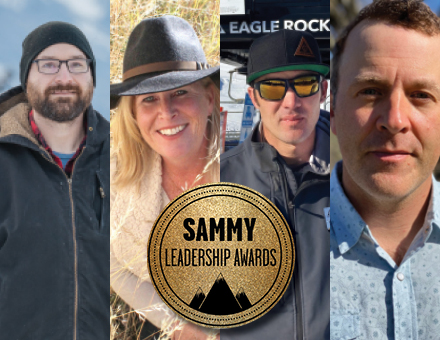 "SAMMY Award honorees represent some of the most influential leaders in the mountain resort industry," said SAM publisher Olivia Rowan. "Congratulations to this year's recipients, and to all SAMMY Hall of Famers from years past. Your leadership has driven and will continue to drive the mountain resort industry forward."
Get to know this year's honorees below and check out the SAMMY Hall of Fame.
Recognizing these talented people wouldn't be possible without the unwavering support of our SAMMY Award sponsors—Leitner Poma of America and Safehold Special Risk—that have been SAM's partners in shining a light on our industry's best since the SAMMYs began in 1998.
And the 2021 honorees are…

Katie Brown, Vice President of Sales and Marketing, Steamboat Resort, Colo.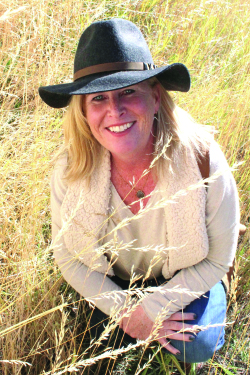 Katie Brown has been with Steamboat Ski and Golf Corporation for nearly three decades, rising through the ranks to her current role as vice president of sales and marketing. Her ascent took her from a Kids' Vacation Center instructor, Steamboat central reservations sales agent, group sales manager, international sales manager, national sales manager, and director of sales and digital marketing. More impressive is Katie has taken this path with four different resort owners.

Katie is a graduate of the University of Colorado Leeds School of Business, earning a Bachelor's of Arts in Business Administration. She also achieved the High-Performance Leadership executive education certificate from the Daniels College of Business at the University of Denver. In addition to her resort responsibilities, Katie currently serves on the Steamboat Springs Chamber as past president and the Advisory Board of Governors for Catamount Ranch and Club. She has also served as president of Steamboat Mountain Village Partnership, president of Ski Town USA Rotary Club, and board member of STARS (Steamboat Adaptive Recreational Sports program).


She is passionate about leadership—specifically, women's programs and advancement, and is a member of the Women in Travel Tech Forum and an active participant in the Women Who Travel Thrive initiative. Plus, she is a current mentor for the Young Professional Leaders in Steamboat through the Steamboat Springs Chamber. Her nominators praise her leadership at both the resort and in the community, her mentorship, and her enthusiasm. For example:
"Katie Brown is the truest sense of a leader. As the head of sales and marketing for Steamboat Ski Resort she not only wants to explore how to include more skiers and riders, but also to identify up and coming leaders to mentor and guide. She has been especially essential in promoting and coaching female leaders both inside and outside the resort."
"She isn't afraid to push the envelope to discover new ways to do business and always challenges her team to innovate. Even more importantly, she isn't afraid to fail; she understands you can't score if you don't try and shoot."
"Katie Brown is the definition of a SAMMY Leader. This year, she took the challenge of changing EVERY single way we market skiing/snowboarding in order to keep the sport alive and accessible during the pandemic. None of us had a playbook on how to handle Covid, but Katie stepped up and wrote her own playbook, helping Steamboat Ski Resort adapt. Not content in making these advancements just at Steamboat, she shared these successes with Alterra, which led to widespread adoption of new procedures. Many of these enhancements will remain in practice for the resort's future. Her guidance and leadership made sure Steamboat not only provided a great experience for staff and guests, but reinvented the way we do business."
"Katie Brown naturally exudes creativity and forward thinking but doesn't lose practicality along the way. She is the epitome of what makes our community so great."

Robert McClendon, Ski Area Manager, Tahoe Donner Association, Calif.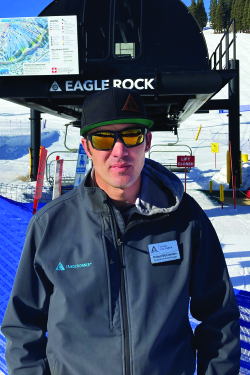 Robert McClendon first started working at Tahoe Donner Downhill Ski Resort at age 14 in the rental shop. Since then, he has effectively, enthusiastically, and efficiently improved the ski resort ever since, coming into his current role as ski area manager in 2007. Overseeing all departments, he is motivated by technology to improve the operations of this small ski resort in big ways.

Known as the "best place to begin" with its open, gentle terrain and welcoming learn-to-ski programs, Robert has helped to mold Tahoe Donner's family-friendly dynamic through the development of extensive employee training and safety programs resulting in an enhanced winter experience for the whole family.

Robert is one of the reasons the ski resort has celebrated its latest successes. His keen eye for developing general plans, capital improvements, yearly and reserve budgets and software-driven skier data are just a few of the ways through which Tahoe Donner has seen a steep and beneficial increase in both revenue and visitors in recent years.


He is on the Ski California board of directors, developing classes for the association's Lift Maintenance and Operations Education Conference. When Robert isn't working at the hill, you can find him coaching the cross-country team at the local high school, with multiple team and individual state championships under his tutelage.

Robert's nominator's laude his leadership style, his ability to be a forward thinker and planner, as well as his focus on safety and training. For example:

"Having been in the ski industry since the age of 14, constantly pushing his skills and increasing his knowledge as well as his teams, the industry is lucky to have such a young leader with many great achievements ahead."

"Robby's enthusiasm for his ski area and the ski industry has been put to the test through low snow as well as record years. Rob tackles the challenges head-on, leading by example, making sure to present the best possible product for members and guests."

"Not only is he a leader, he is often a coach, helping managers rise to the occasion, be better at what we do, increase our role in the industry and stay aware and in practice of industry standards."

"Rob is a driven professional that exemplifies pursuing the best possible operations and guest experience. He is a forward thinker, always has a positive tone about him, but not over the top."

"Rob is the kind of leader that will not ask someone to do something he is not willing to do himself. He shows up, checks in with his team, teaches us to work smarter, be better, and to be excited about our mountain."

Jon Schaefer, Owner, Berkshire East Mountain Resort, MASS. and Catamount Ski Area, N.Y.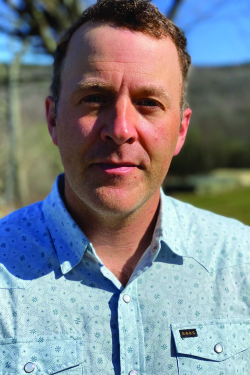 Jon Schaefer began working at Berkshire East on June 10, 1980. He was born the day before. Floating in and out of all things ski area operations between the ages of 0 and 19, Jon found his way to Middlebury College by way of ski racing. The sport of ski racing connected him globally to the broader world of skiing and travel. While abroad, he gained a perspective of how great western Massachusetts is, and could become.

He returned to Berkshire East full-time in 2010 and has been there ever since, gradually taking the reins for his father in leading the resort. Jon has influenced the resort and region with year-round innovations and modifications to the business, including aggressively expanding summer operations and developing renewable energy sources to power 100 percent of Berkshire East's needs. In 2018, the Schaefer's purchased Catamount Ski Area and began a complete renovation of the resort.



In 2020, Berkshire East and Catamount were the first mountains to close as the pandemic was taking hold of the country. Two weeks later, his team started Goggles for Docs—a cloud-sourced PPE effort that delivered almost 60,000 ski goggles to healthcare workers around the world. Jon and Goggles for Docs co-founder Mike Halperin (an ER physician) were named to Outside Magazine's list of "Outsiders of the Year." Jon then co-chaired the Outdoor Recreation reopening committee for the Commonwealth of Massachusetts. An effort that spanned from zip lines to beaches and mountain biking. The same committee wrote the ski rules in the fall and helped the ski season run smoothly in the state.

Jon and his brother also became managing consultants with both the Hermitage Club and Bousquet Ski Area, helping those resorts through their own transitions and CAPEX expenditures. Perhaps, most importantly, Jon constantly works to bulwark his small independent mountains and push against the industry's corporate consolidation.

Jon's nominators say his leadership spans people skills, environmental stewardship, innovation, and proactiveness. For example:

"Jon Schaefer's ski area is among the reasons that Massachusetts often gets mentioned as being among the nation's leaders in this great task of transitioning our energy systems. That ski area, Berkshire East Mountain Resort, is a laboratory of both pluck and innovation."

"He made the hard, courageous, and decisive decision to be one of, if not the first resorts to close due to the emerging Covid-19 pandemic. Taking that lead wasn't easy. It brought both scrutiny and praise, and confusion from both outside the company and within. Within 72 hours, almost the entire industry had also shut."

"Jon turned an open request from a doctor in NYC for ski goggles to use as eye protection into a grassroots and worldwide effort to provide eye protection to medical professionals in need. Not only did Goggles for Docs provide nearly 60,000 goggles to healthcare workers, it also provided those shut in their homes an outlet to help and show support to those on the front lines. While it was the effort of many, it was Jon's vision and leadership that made it happen."

"Jon has proved to be a visionary leader, with the grit and determination to make difficult dreams a reality. He has proved that independent, small family run ski resorts can both survive, thrive, and be strong force for change within the community."

"In 2020, Jon and his brother Jim started Schaefer Resort Management and began the process of rehabilitating both Bousquet Ski Area, Mass., and Hermitage Club, Vt., with the new owners of each respective mountain. While Bousquet is a competitor to Berkshire East and Catamount, it was important to Jon and his brother that feeder mountains like Bousquet remain operational, as the future of our industry depends on these small, community-based mountains."

Christian Théberge, General Manager, My Mountain Coop-Shames Mountain, B.C.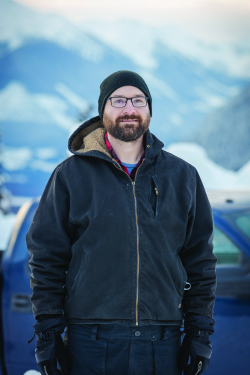 Christian Théberge is the general manager of My Mountain Coop (MMC)-Shames Mountain in British Columbia—a remote ski area powered only by its on-site generator and famous for deep snow and backcountry access. He came on-board in October 2011 as the first GM of MMC-Shames Mountain since it moved to a non-profit cooperative ownership model, the first of its kind in Canada. Previously, Theberge was the general manager of the non-profit Phoenix Mountain in Grand Forks, B.C..

He has a Bachelor's Degree in Administration from the University of Ottawa, and went on to study Ski Resort Operations and Management at Selkirk College where he was the first SROAM student to take on a general manager role as his school practicum.



In 2018, Christian was honored with the CWSAA Lars Fossberg Excellence Award, presented annually to a manager or supervisor who shows, among other things, a high degree of initiative and creativity. The award recognizes the perseverance and talent of the next generation, and encourages honorees to contribute to industry leadership. He was also recognized by the Terrace Chamber of Commerce as the 2019 Executive of the Year.

His nominators recognize his many leadership qualities, creativity, and selflessness. For example:

"Few leaders at a young age embody the creativity and problem-solving abilities of Christian Theberge. In 2011, Christian took on the enormous challenge of saving a community ski area when he accepted the position of GM at MMC-Shames Mountain. Shames gained national attention for its innovative and successful coop ownership model. Over the past 10 years Christian has led the replacement or renovation of much of the mountain's infrastructure, primarily funded through sponsorship and fundraising."

"Christian is always first to credit his team for success. This is part of the reason he has become an industry leader and mentor, especially within the ranks of small ski area general managers."

"In moments of crisis, he consistently guides and supports staff with empathy and compassion. He sets an example for hard work and quiet leadership that is followed all the way down the ranks."

"Christian is justifiably proud about what he's been able to achieve over the past 10 years at Shames, but of course when you talk with him about it he hastens to credit all the other cogs in the wheel—the co-op members, passholders, and volunteers and donators of every stripe."

"Keeping a small ski hill with 50-year-old assets operating requires quite a bit of creativity and innovation. Whether it is tapping a local contractor on the shoulder to ask for help during a midnight emergency, liaising with Search and Rescue on nighttime searches for a missing skier, or adapting a part for our 50-year-old loader, Christian always finds a way to solve the problem."

For a look at our past SAMMY winners, VISIT OUR SAMMY HALL OF FAME.