We've featured dozens of articles highlighting community resorts and feeder areas across North America. Read a few of our favorite inspiring stories about small areas doing big things. Please note that archived stories can only be viewed with a subscription.
#MyFirstMountain articles will also be featured in the January, March and May issues of SAM. Enjoy!

Small areas matter, and can thrive—as Snowy Range, Wyo., shows.
Written by Morgan Tilton - SAM September 2018
Skiers and snowboarders can appreciate the fine dining, high-speed lifts, and Olympic-size half pipes of modern, high-profile winter resorts. But small ski areas are—and always will be—a storybook experience...


Six small-area leaders join a wide-ranging roundtable discussion.
Written by Timothy Sweeney - SAM May 2016

A number of smaller ski areas struggle to find employees to fill roles that require training and expertise particular to the industry, such as grooming, snowmaking and lift maintenance...



Detroit Mountain was closed for a decade before a local non-profit found the will (and funds) to bring it back to life.
Written by Shelly Stowman - SAM July 2015

After years of planning and effort, Detroit Mountain in Detroit Lakes, Minn., reopened on Thanksgiving weekend 2014...


Crystal Mountain, Mich., has found that retirees can be the key to a chronic marketing challenge: increasing midweek business.
Written by Ron Shepard - SAM November 2014

Regardless of size or location, at some point in the season, all of us resort managers find ourselves staring out upon a nearly-empty slope...


Community and state funds have relaunched this small-town, non-profit area.
Written by Claire Walker - SAM November 2010

If you're going to reopen and expand a small, local ski area in northwestern Wyoming that closed after the 2003-04 season, it helps to have an angel buy the land...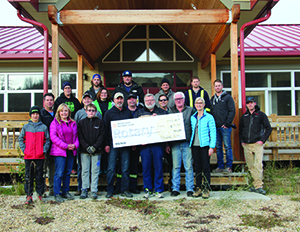 Written by Moira McCarthy - SAM January 2019 (print only)
Local ski hills are the breeding ground for new skiers and riders. Increasingly, non-profits are taking control and running the show. First of a series...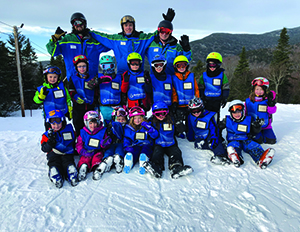 Written by Moira McCarthy - SAM March 2019

Is it too mystical to say that every ski area has a soul and a reason for being? Some embrace steeps, powder, and tons of terrain. Others show families the love. Each has its own sense of glory.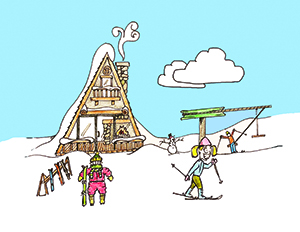 Written by Moira McCarthy - SAM May 2019 (print only)

SAM asked folks across the industry to share their #MyFirstMountain stories, and the response was overwhelming. Everyone remembers that first time, down to the tiny details.