The 2022-23 Summit Series leadership development program brings together mentors from across the U.S. and Canada, from resorts large and small, independent and corporate, and drive and destination, to share their experiences and stories with a group of peer- and self-nominated mentees. We are incredibly fortunate to have this accomplished group of individuals leverage their knowledge and expertise to help guide, mentor, and advise participants throughout the Summit Series as we look toward the future of the mountain resort industry.

Thank you to our premiere sponsor, MountainGuard, for their support of this program. 
Dee Byrne, President/COO, Palisades Tahoe, Calif.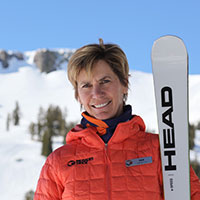 Industry veteran Dee Byrne, president and COO of Palisades Tahoe, has worked in the ski industry for over 30 years and held numerous positions across prominent mountains and brands. Dee joined Palisades Tahoe (formerly SVAM) in 2011 as the managing director of snowsports schools and ski teams and was promoted to vice president of skier services in 2017. As vice president, Dee was responsible for overseeing the guest experience, ski and snowboard teams, ski and snowboard schools, competition services, ticketing/contact center, non-ski activities, and mountain hosts. In addition to her role at the resort, Dee serves on multiple boards of directors and is an advisor to the Professional Ski Instructors of America and American Association of Snowboard Instructors (PSIA-AASI) on national and divisional levels. She received PSIA-AASI's national "Distinguished Service Award" in April 2020.
Tim Foster, Chief of Mountain Operations, Sun Peaks, B.C.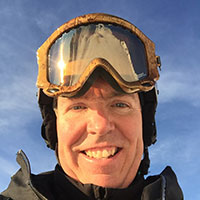 Tim Foster's work in the mountain resort industry started in 1984, teaching skiing. The search for great snow became his focus while pursuing education at the Southern Alberta Institute of Technology in the Rockies and then at Selkirk College in the Kootenays. From there, it was truly all downhill, as his career over the next 30 plus years took him across Canada to regional and destination resorts, private clubs, heli-ski resorts, and today, to Sun Peaks Resort, where Tim is chief of mountain operations. As a Canada West Ski Areas Association Lars Fossberg Excellence Award recipient and Selkirk College Ski Resort Operations and Management program advisory board member, Tim's expertise and industry contributions continue to focus on people and creating memorable experiences.
 Dan Fuller, President/General Manager, Bristol Mountain, N.Y.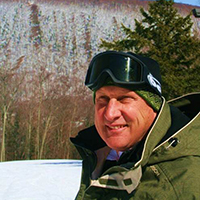 While in college, Dan Fuller worked in group sales and taught skiing at the Greek Peak Ski Area in central New York. He came to Bristol Mountain as the director of skiing in the mid '70s after a year at Windham Mountain. He was promoted to General Manager in 1982 and later purchased Bristol. Since then, Dan has participated on the National Ski Areas Association board of directors and currently serves on the Ski Areas of New York board of directors as treasurer and on the board of nonprofit ski and snowboard conditions reporting entity SnoCountry.



John Hammond, President, Sugarbush, Vt.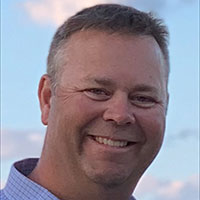 John Hammond's first ski area job was parking cars and running lifts at the Middlebury College Snow Bowl in Vermont. While at the University of Vermont he did internships at Sugarbush in the sales and marketing department and in mountain operations. These internships not only provided the necessary credits to get a B.S. in Recreation Management from UVM but also the background for his future career in the industry. Over the last 30 years, John has worked at Sugarbush in various capacities including trail crew, ski patrol director, VP of mountain operations, and in his current role as president of the resort.


David Norden, CEO, Taos Ski Valley, N.M.
David Norden is the CEO of Taos Ski Valley, the first certified B Corporation ski resort. He began his career working for the SE Group, where he was responsible for the development of two new ski resorts in Japan and Korea. He also served as vice president of Spruce Peak Realty, part of the AIG Global Real Estate Investment Corp, where he was instrumental in the renaissance of Stowe Mountain Resort, Vt., and securing the first-ever Audubon International Certified Sustainable Community designation. Prior to joining Taos, David was the founder and president of Owls Head Partners, a resort development management company where he services for resort communities around the world, including La Estancia de Cafayate in Argentina. David is a National Ski Areas Association board member and immediate past chair of the Taos Community Foundation.
Kelly Pawlak, President, NSAA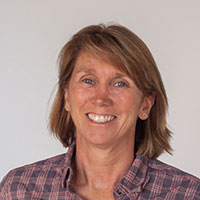 Kelly Pawlak started her career in the ski industry at Mount Snow Resort, Vt., in 1985 and served as general manager from 2005 – 2017. She has 30 years of experience at Mount Snow and held a variety of roles, including vice president of marketing and sales and vice president of resort operations. Pawlak served on the Vermont Ski Area Association board where she was chair until 2017. She also served on the Vermont Chamber of Commerce board, the Dover Planning Commission, and the Dover Development Review board. In November 2017, she accepted a position at the National Ski Areas Association as president and CEO.


 Melissa Roberts, General Manager/CFO, Berkshire East, Mass.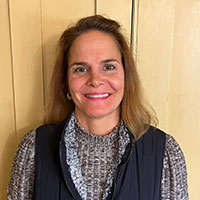 Melissa Roberts grew up in Shelburne Falls, Mass., and learned to ski at Berkshire East. Upon graduating from UMass Amherst, she spent three years at General Electric, graduating from its Financial Management program and working as an analyst. She has been in the ski and resort industry for 22 years: nine years at Smugglers' Notch Resort, Vt., as the controller and business analyst; 11 years as the director of finance and administration for the resort town properties of the Warren Store, Pitcher Inn, Alta Day Spa, and Winvian; and over two years at Sugarbush Resort, Vt., as the Vice president of finance and human resources. She relocated back to Shelburne Falls in August 2017 and has been at Berkshire East since. There, she oversees the financial operations of the Schaefer-owned properties and the overall operations of Berkshire East.
 Tara Schoedinger, Vice President and General Manager, Crested Butte Mountain Resort, Colo.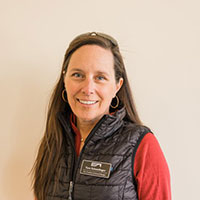 Tara Schoedinger was named the first female vice president and general manager of Crested Butte Mountain Resort, Colo., in June 2021. She graduated from the University of Colorado, Boulder with a business degree with an emphasis in management information systems. After college, Tara worked as a consultant for various firms, before joining Vail Resorts (VR) in 2010 as an IT project manager. In 2010, she also became mayor of the Town of Jamestown, Colo. After devastating floods destroyed most of the town's roads, infrastructure, and many homes in 2013, Tara stepped away from her role at VR to lead the recovery effort. She returned to the company in 2016 to manage the marketing team's integration efforts for Whistler Blackcomb, B.C., and became chief of staff for then-CMO, now-CEO Kirsten Lynch in 2017. In 2019, Tara became chief of staff for Pat Campbell, then president of the mountain division, before heading to Crested Butte in 2021.
Charles Skinner, Owner and President, Snowriver Mountain Resort, MI Lutsen Mountains, MN and Granite Peak, Wis.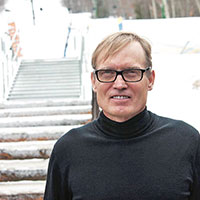 Charles Skinner grew up and worked at the Sugar Hills ski area, which his father founded in 1962 in Grand Rapids, Minn. After college, he went on to practice corporate, finance, and securities law in New York, Boston, and Delaware, before moving to Lutsen, Minn., in 1992. Charles has been a lifelong skier, was on the varsity ski team in both high school and college, and coached the junior ski team at Lutsen. Charles has also been president and owner of Granite Peak Ski Area, Wis., since 2000 and acquired Snowriver, Mich., in 2022. His newest endeavor is the Minnesota Ski Areas Association, for which he is the board chair. Additionally, he has recently helped form the Lake Superior-Poplar River Water District to address water usage concerns to residents and business within the watershed. He has also been a school board trustee and sits on the Minnesota Tourism Council.
Quick Links:

Meet the Mentors
Meet the Mentees
Meet the Facilitators
Course Topic Information
Meet Past Mentors
Meet Past Mentees